Why Morocco is Growing in Popularity
Marrakech in Morocco was named the number one place to visit this year in the 2015 Travellers' Choice awards for Destinations, after coming sixth in 2014. Based on millions of reviews of hotels, attractions and cities over the last twelve-month period, Morocco topped some of the hottest holiday destinations – which included the likes of London, Paris, and Rome – but ended up scooping the title.
This is no surprise, as Morocco has an abundance of activities to choose from, sites to see, and historic towns to visit. Some of the best things to do in Morocco include taking a wander in Marrakesh's Djemma El Fna, Morocco's centrepiece. Here you will find exotic performers, Moroccan chefs making delicious foods in open air food stands, small shops, crafts and culture. Visiting a tannery is also an exciting experience – if you can handle the smell – as it's an opportunity for visitors to experience one of Morocco's historic industries. If you like adventure, you can opt for a 4×4 or camel ride through the Sahara Desert. When it comes to historical sites, there are many to choose from. Rabat offer visitors the Walls of Rabat and the Hassan Tower (to name a couple), Tangier offers the Great Mosque, and you can find Volubilis (a partly excavated Roman city) between Fes and Rabat near Meknes.
Here are three things that make Morocco an appealing place to visit on holiday:
 Cost of Accommodations in Morocco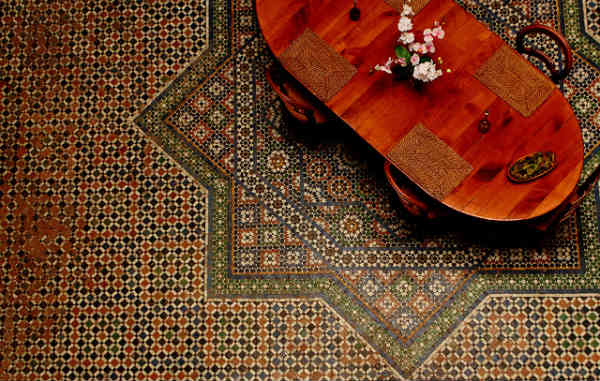 With a variety on accommodation to choose from ranging from 'standard' (two to three stars) to 'superior' (four to five stars) options – expect luxury hotel rooms at Mazagan Beach Resort, beautiful Moroccan Riads and clay made Kasbahs – there is an option for every pocket. Accommodation prices will cost, on average, MAD 89 for budget accommodation, MAD 217 for mid-range accommodation, and MAD 502 for luxury high-end accommodation, according to the Budget Your Trip website. Remember that prices will vary from city-to-city and throughout the year depending on what season you want to visit during (low and high).
  When is the Best Time of Year to go to Morocco? 
The best time to visit Morocco depends on what you would like to see and do while you are there. If you want to go trekking in the Atlas Mountains, the best time to visit is in April or May, and although you can trek all year round, the weather can be quite unpredictable, so depending on how high you would like to trek, there is a need to take the time of year in to consideration. If you want to spend your holiday on the beach or catching some waves, it's advised you visit during the summer months when the Atlantic Ocean has had time to warm up. If your main reason for visiting Morocco is to spend your days in the Sahara Desert, it's best to visit during autumn or spring. This is because it won't be too hot during the day while you're riding a camel or 4x4ing through the dunes – although regardless of what time of year you choose to visit the Sahara Desert, evenings are very chilly and you will need a jacket (or two). Lastly, if you are journeying to Morocco to witness one of their festivals or celebrations, many of them are held in May (but of course, not all of them). Some of the well-known festivals include the Fes Festival of World Sacred Music, Gnawa World Music Festival, and Ramadan.
 How Many Tourists Visit Morocco per Year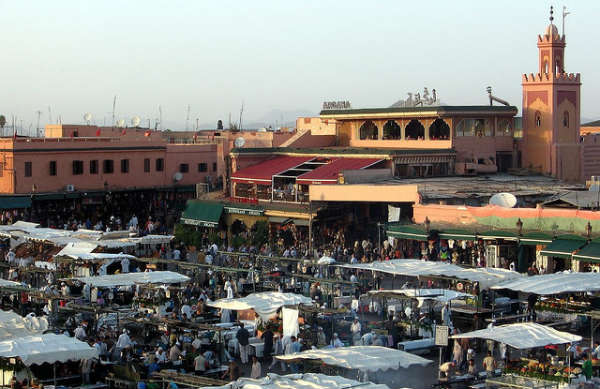 With a recorded 10,046,264 visitors in 2014, the amount of tourists visiting Morocco increased to 10,282,944 in 2014, with 236,680 more visitors choosing Morocco as their holiday destination, making it the highest recorded tourist arrival rate, according to figures captured by Trading Economics. This number has been slowly increasing over the past few years with a record low in 2001 when only 4,379,990 tourists visited the country.
[mappress mapid="946″]