There are few destinations as magical and mesmerizing as the North African settlement of Marrakesh in western Morocco.
This former imperial city, which is also known by the French spelling Marrakech), has a mystical allure of ancient Islamic tradition which touches every corner, along with the teeming, pulsating and playfully confrontational rhythm of the souk.
Visiting Marrakesh
I have never before and never since experienced the simultaneous sense of adventure, welcome and intrigue that took hold of me from the first moment I set foot on Moroccan soil.
The juxtaposition of European and Maghrebi cultures in Morocco is jarring. Nestled within the confines of a luxury resort hotel in the up-and-coming French district of L'Hivernage.
You could be forgiven for thinking you were kicking back in St. Tropez, rather than sitting on the edge of the yawning, unforgiving Sahara desert.
Less than a 15-minute amble from this salubrious postcode, the arresting heartbeat of the Medina throbs from dawn until dusk, and there is the distinct sense that you are certainly not in Kansas anymore.
The aroma of cardamom hangs delicately in the air, following you like a constant companion across the length and breadth of the burnt orange metropolis.
The locals are humorous, playful and cheeky; with just the most rudimentary attempt at Arabic, a laborious 'shukran jazeelan' uttered in my flat, Irish tone, an initial smile bursts into a warm, welcoming beam.
I felt an inexplicable sense of belonging and safety among the Moroccan people.
Old Town Marrakesh
Exiting a taxi just short of midnight, I found myself enveloped by darkness inside the old town walls of Marrakesh.
Curved doors with ornate handles hid a myriad of mysteries from the city streets, conjuring scenes from Arabian Nights in my mind's eye.
A short-haired ebony cat weaved its way seamlessly through my legs as I strode into the black labyrinth of the Medina's side streets towards the Riad Nasreen, aided by my smiling driver Abdullah who possessed just un petit peu d'Anglais.
The night air was heavy with moisture, and no light penetrated the maze like tributaries of these time-worn alleys, save for the flickering glimmer of an archaic lamp nailed to the crumbling exterior of a building on my right hand side.
As we rounded what seemed like the eleventh corner of our winding journey, I was confronted with the finality of a dim, dank cul de sac, the only decoration a heaving ochre door at its end.
I swallowed a pang of trepidation and trotted behind Abdullah, who was encouraging me with intermittent gesticulations – 'this way, please!' – as he rapped three times on the antiquated door front.
The latch clicked backward and a tiny square in the middle of the frame seemed to materialise out of thin air, revealing a friendly pair of mahogany eyes set into a kind, angular face.
Welcome to Marrakech
"As-Salaam-Alaikum, miss, I am Habib. Welcome to Marrakech!"
The door swung open and I was greeted with one of those few scenes in life that truly takes your breath away. As with all things in Marrakech, nothing is as it seems.
Tucked away at the end of this twisting maze of silent blackness was a physical manifestation of Aladdin's cave – tiles of marble laced with shimmering opal lined the hallway, and the purifying sound of a trickling fountain syncopated the conversation.
Rich, burgundy curtains laced with filigree framed the main space of the Riad, and as I graciously accepted an inviting cup of mint tea from my host, I felt sure that the sights and sounds of this enchanting place would remain with me forever.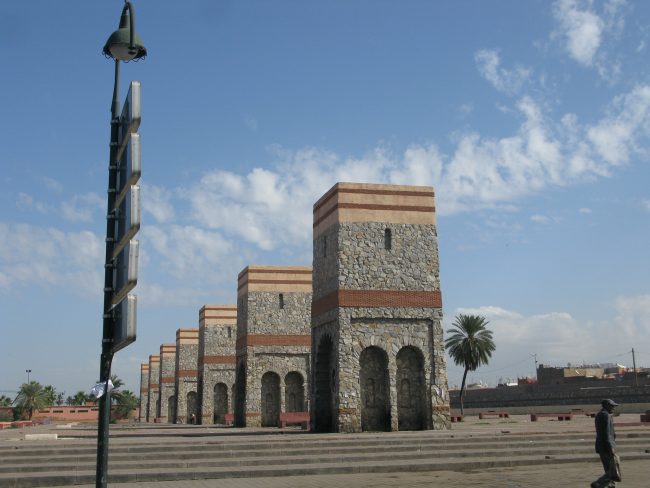 Authentic Moroccan Spa: Traditional Islamic Hammam
While alcohol-oriented after dark adventure can be found in the Gueliz district of the new city, you would be better served to throw caution to the wind.
It gives an authentic Moroccan spa experience a go instead – the traditional Islamic hammam.
For the cost of merely entering a spa in the Europe or North America, you can allow your senses to be invigorated with a ritualistic cleanse (a personal bath and exfoliating scrub).
The spa is following by an hour long Argan oil massage conducted with world class professionalism by spa therapists.
Our Tour
Through email, on the recommendation of a friend, I had arranged to meet Faiza at 7 pm at the eastern gate of El Badi Palace in the centre of the city.
Greeted with a gentle smile and hardly a word of English, Faiza expertly wove her way through the throngs of tour groups lining the dusty streets beckoning reassuringly as she went.
Her feet moving so deftly she might have been floating on thin air beneath her djellaba.
Down the labyrinth of alleyways speckled with jewel hued lamps, I followed her, the odd pang of anxiety electrifying my body as we wound around the wall of the old Jewish cemetery where characters lurked in the shadows, characters straight from the pages of a Dickensian novel.
Rounding a corner to yet another needle-wide alley and a dead end, a recurring feature of Moroccan infrastructure, Faiza stopped abruptly, turned to her left and heaved an inconspicuous door open to reveal an ornately tiled courtyard.
Shrouded in ivory organza drapes from top to bottom. After the typical warm welcomes, I relaxed on a low rising couch strewn with plum coloured cushions, nibbling on almond biscuits and preparing for hammam.
Water is deeply sacred in Islam, and the respect this element is given during hammam adds great weight to the profundity of the experience. I felt privileged to be part of this ancient tradition.
As the coarse particles of ebony sand were kneaded gently into my body, routinely washed away with warm jugs of purifying fountain water, it was as if my troubles were washed away, too.
If You Go to Marrakesh
https://www.gov.uk/foreign-travel-advice/morocco
https://www.tripadvisor.co.uk/Travel-g293734-c145880/Marrakech:Morocco:Only.In.Marrakech.Dos.And.Donts.html
Lonely Planet Morocco Travel Guide
Lonely Planet Pocket Marrakesh
Author Bio: Alice is a Communications Executive and Writer based in Dublin, Ireland. She manages her own blog, aliceasks.com, creating content on human rights, global social issues and most of all – travel. Alice is on a mission to prove that travel breeds tolerance, understanding and mutual respect between all people, regardless of race, religion or nationality. She holds an Irish passport, but sees herself as a citizen of the world. Alice's adventures have taken her to 29 countries and 1 unrecognized state so far, from the arid sands of the Sahara to the frozen fantasy of Iceland. She holds a First Class Honours degree in Economics, Politics and Law from Dublin City University, as well as being a classically trained pianist and qualified music teacher.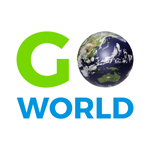 Latest posts by Go World Travel Magazine
(see all)