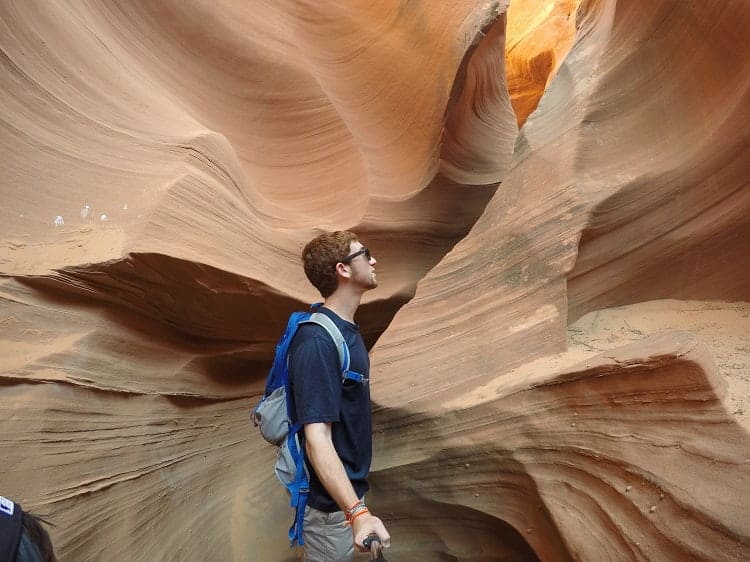 Can You Visit Every Country in the World? This Traveler Is Doing Just That
American traveler Drew Binsky always thought his life would be somewhat traditional: Graduate university, get a corporate job, get married and have a few kids.
But after university, he decided he would move to South Korea to teach English. As an American who grew up in Arizona, Drew knew little about life and cultures outside the U.S.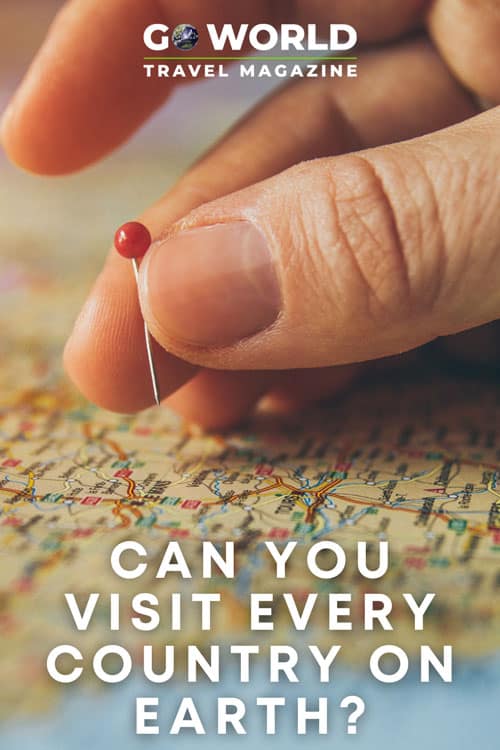 Traveling While Teaching English
While teaching English in Asia, he was able to take a trip to North Korea, where he documented what he saw and made videos that were seen by millions of people on his Snapchat account.
From there, Drew was hooked. His girlfriend bought him a DSLR camera, and that's when he decided he would travel to every country in the world and document his journey, posting his videos on YouTube, Facebook and more.
Visiting Every Country on Earth
In the years since his decision to teach English and become a full-time traveler, he's visited nearly every country in the world. Today, he only has three left before he can declare that he's been to every country on earth.
He's gained a following of more than 7 million followers across Facebook, YouTube, Instagram and Snapchat. His videos of his travels have been viewed more than 2 billion times, most of which is content Drew hopes others use to be inspired to travel themselves.
"I was living in the bubble for sure," Binsky said. "I didn't really know what the outside world was like and then I got exposed to every single new culture, every new food, experience. It just made me a more well-rounded person and made me realize how little I knew."
Most of his videos invite viewers to experience a new culture and meet about a new person in another country. From giving travel advice for certain countries to introducing new cultural traditions, Drew hopes to break stereotypes around the world.
That new awareness is what inspired Drew to keep going even when things became tough and he visited countries, that most people in the Western world would never even dream of visiting. Where others see danger, Drew sees an opportunity to meet new people.
"There are danger zones in Afghanistan, but overall, it's a great place to visit," he said. "I spent five weeks in Afghanistan, spent four weeks in Iraq, and did a one-week road trip in Yemen by myself. I definitely stand out when I travel. My advice is don't listen to what you see on the news."
Halted by the Pandemic
Drew was scheduled to be done with this goal of visiting every country in the world, but then the Covid-19 pandemic took the world by surprise.
"I visited 99% of the world and then the world shut down and then I couldn't travel, so it's pretty ironic that the time you happen like right at this time," he said. "It was really crazy and hard to process for a while, but I consider myself lucky."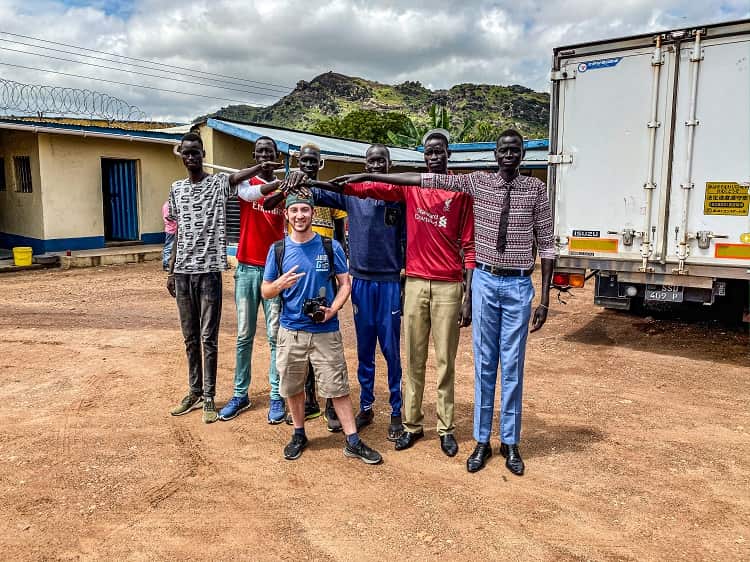 The global shutdown, meant that it would take longer to finish, but Drew saw this as an opportunity to enjoy the journey, rather than rush to the finish line.
Drew ended up returning to Iraq and Afghanistan where he did extensive filming and posted his videos on his YouTube channel.
By the end of this year, Drew plans to knock off the last countries off his list, which include Saudi Arabia, Palau and Jamaica. While his original plan was to finish every country by May 2020, it's now looking like he will be done by Summer 2021.
Brandish Entertainment
He's working closely with Chris Wedding, an award-winning Producer, Director, and Cinematographer, and founder of Brandish Entertainment to document his entire journey.
"Border 197" will draw on Drew's experiences as he visits the last six countries on his list and successfully finishes visiting every country in the world. The ultimate theme in the film will be to encourage others to seek experiences outside of their comfort zones, while also showcasing how powerful human connection is.
One of Drew's biggest goals is to inspire others to travel to places they normally would not visit. Ultimately, Drew wants to show that regardless of religion, politics, and cultures, we are all human, first.
"Border 197" will include Drew's trips to his last six countries on his list, which include Ecuador, Venezuela, Jamaica, Ghana, Saudi Arabia and Palau.
Drew's most viewed videos include documenting his trips to places like Iran and North Korea. He was able to make this his full-time job after he began monetizing his content on Facebook and then later YouTube.
Follow Drew's journey and get updated on the latest documentary news here: https://drewbinskydocumentary.com/