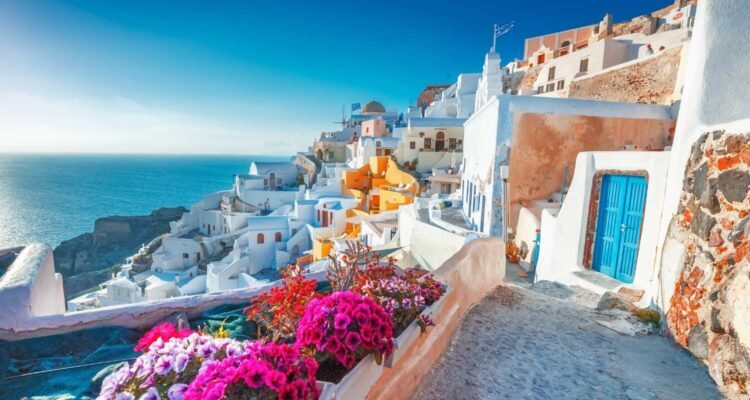 Editor's Note: We're all dreaming of travel ahead. Here's some inspiration for future adventures. We share places, products and activities we recommend. If you make a purchase using a link on our site, we may earn a commission.

Just because the world of travel has come to a standstill since the start of the pandemic doesn't mean that those of us with the travel bug haven't been thinking about it every day since March.
I, for one, have planned every single detail, from where I'm going, to what I'm packing, to who's coming with me. It's definitely helped bring a sense of calm amongst all of the chaos.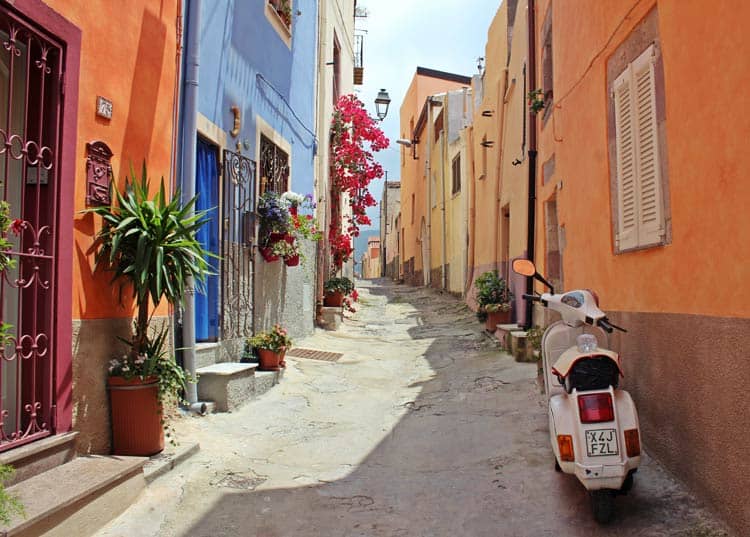 Where Do Travelers Want to Go?
As it turns out, I'm not the only one still daydreaming about travel. According to data gathered by My Baggage, a UK-based luggage delivery service, Americans continued to "travel" the web to plan for their next vacation… whenever that may be.
The study found that between October and December 2020, most travel-related Google searches indicated that Americans are looking to head to Italy, Greece, Mexico, the Caribbean, and just one country over to Canada.
Speaking of Canadians, their travel aspirations aren't too different to their neighbors to the south.
A recent study conducted by Development Counsellors International found that Canadians' interest is divided between North America with 43% (mainly Mexico at 41% of North American destinations), the Caribbean with 41%, Western Europe with 34%, Central and Eastern Europe with 22%, Northern Europe with 21%, and North-East, South-East and Southern Asia with 21%.
With that in mind, here the five most-searched-for destinations to add to your bucket list when travel resumes.
#1. Travel in Mexico
Travel in Mexico often means sun, beach and sand. The country has long been a popular destination for Americans and Canadians for its sheer proximity, plus its generous dose of culture and flair.
Aside from the long stretches of white, sandy beaches and luscious greenery, the real beauty of the country is its untouched beauty and its authenticity to its landscape and roots.
While many think of Mexico as a resort destination, there is so much more to the country, including the vast range of eco-tourism, such as hiking the Oaxaca's mountains, sea turtle- and whale-watching, swimming with seals in the Sea of Cortez and discovering Mexico's abundance of waterfalls that seem to overflow with as much awe and wonder as they do water.
Mexico is the perfect spot for anyone looking to get outside, whether it's for an outdoor adventure, extreme or laid back, or just to chill by the beach or pool.
#2. Barbados (Travel in the Caribbean)

Travelers are dreaming of visiting the Caribbean. While there are many Caribbean Islands to choose from, Barbados is a top Caribbean destination.
Considered the "Culinary Capital of the Caribbean," Barbados is an absolute food-lover's paradise. For those who miss getting the taste of a new place, Barbados is a definite must-add to your post-COVID bucket list.
Offering a range of culinary experiences highlighting the fresh resources at their disposal, such as seafood and tropical fruit, you could be having a proper Bajan breakfast by the pool in the morning, heading to a local hangout for a simple lunch and dining at a world-class restaurant for supper.
And of course, you can't leave Barbados without experiencing a Friday night Oistin's fish fry, which is as much of an experience as it is a meal.
For those who need a drink to toast their first trip in a while, or just need to drink to ease the chaos of a travel-less world, you're in luck — Barbados is actually the birthplace of rum. You can tour a rum distillery, like Mount Gay, which dates all the way back to 1890 and is the world's first commercial rum distillery. an experience you can only find here on the island.
And if you can't wait or want to get started on a (safe) adventure again, Barbados offers a 12-Month Welcome Stamp, allowing people to work-from-home-from-the-island for a whole year.
#3. Travel in Italy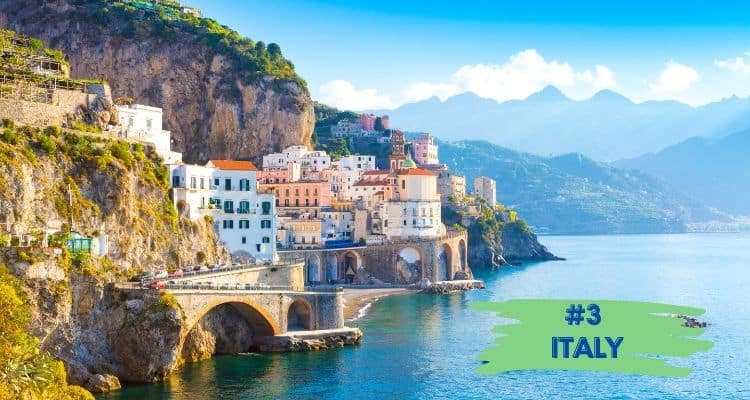 Want to travel to Italy? This European country was definitely in the headlines throughout the pandemic but Italy is always in our hearts and on our bucket list. The epicenter of art and history, this is definitely the place to go if you've been longing for some foreign culture.
Whether you've been to Italy a handful of times or make it a yearly trip, even locals will tell you there's always more Italy to discover. Don't let Rome become your only home while you're in Italy, though. One of the many wonders of Italy is the fact that each new city, each new region offers something completely different that makes each one shine, but remains quintessentially Italian.
It goes without saying that anything and everything that Italy does is like nowhere else in the world. From the way they present their exquisite dishes, to the way they dress, to the way they talk.
Make sure you at least know the basics of Italian before you go! Learn the language on your own time with Babbel. Check out the lesson plan options here and learn up to any level of Italian while you plan your trip.
But there's nothing quite like the way Italy has managed to preserve its cultural sites, like the Duomo di Milano in Milan, the Leaning Tower of Pisa and, of course, the Colosseum in Rome, easily one of the most visited tourist attractions in the world.
#4. Vacation in Greece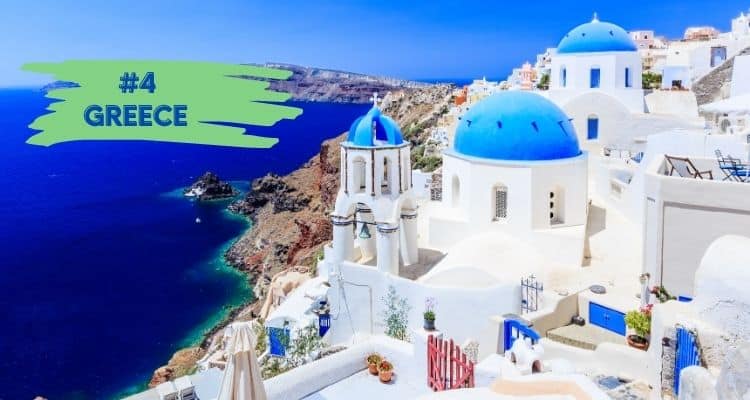 Greece is probably the destination that most people think of when they say to themselves, "I just need to get away!"
Greece has many islands and offers the best of island living. It's perfect for anyone in desperate need of sun, sea and relaxation. Being in the Mediterranean and taking in influences from Europe, Greece has earned its rightful spot at the top of most travelers' dream lists.
Between Greek food, the lifestyle and the iconic blue and white structures overlooking the sea, Greece has this mystical ability to warm people's hearts like the beating sun on its thousands of beaches.
The most popular spots in Greece are Athens, Santorini and Mykonos, but Greece is actually made up of 6,000 islands and islets for you to discover. With so many islands, you could have a different experience every time you come back. And you'll definitely be planning your next visit before you even leave.
#5. Quebec, Canada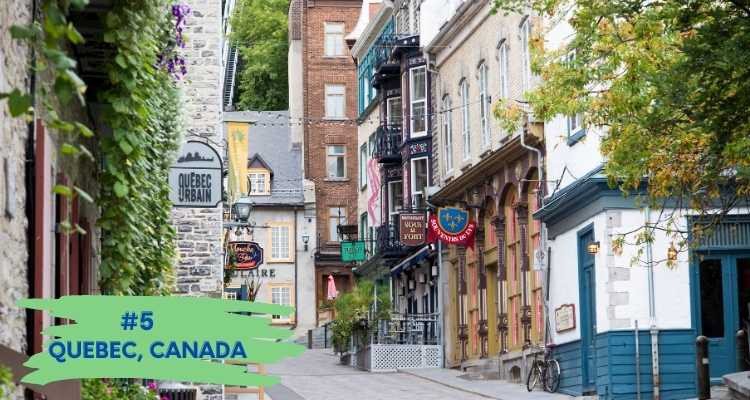 For many, the idea of getting out and seeing the world again seems exciting, but they aren't quite ready to venture too far from home.
Luckily, there's so much to see and do right in your own backyard… or in your neighbor's backyard. If this sounds like you, then you're going to want to put Quebec, Canada on your radar.
Canada's French province is often sought out by Canadians and international travelers alike for the certain je ne sais quoi of the Quebecois (French-Canadian) culture.
Often described as the most European place outside of Europe, it's actually the parts of Quebec and its people that you can't find anywhere else that really make it stand out, like the slang, the cuisine and the sense of family that's almost synonymous with Quebec.
Montreal and Quebec City are the top destinations in Quebec, but being almost 2.5 the size of Texas, there's so much to explore (and lots of room for distancing).
The best parts of Quebec are often the places you discover after a wrong turn and stumbling upon a charming waterside village or a national park that seems even better than the ones before it.
Read More: 5 Ways to Play in the Snow in Quebec
Author Bio: Born with the "gift-of-the-gab," Gabi Sandler has loved talking about anything and everything she loves since she could talk, which includes her absolute favorite thing: travel. Naturally curious and constantly exploring, Gabi has been traveling the world since she was an infant and is always looking for the next adventure, even in her own backyard. She hasn't been everywhere, but it's on her list!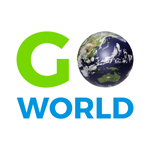 Latest posts by Go World Travel Magazine
(see all)