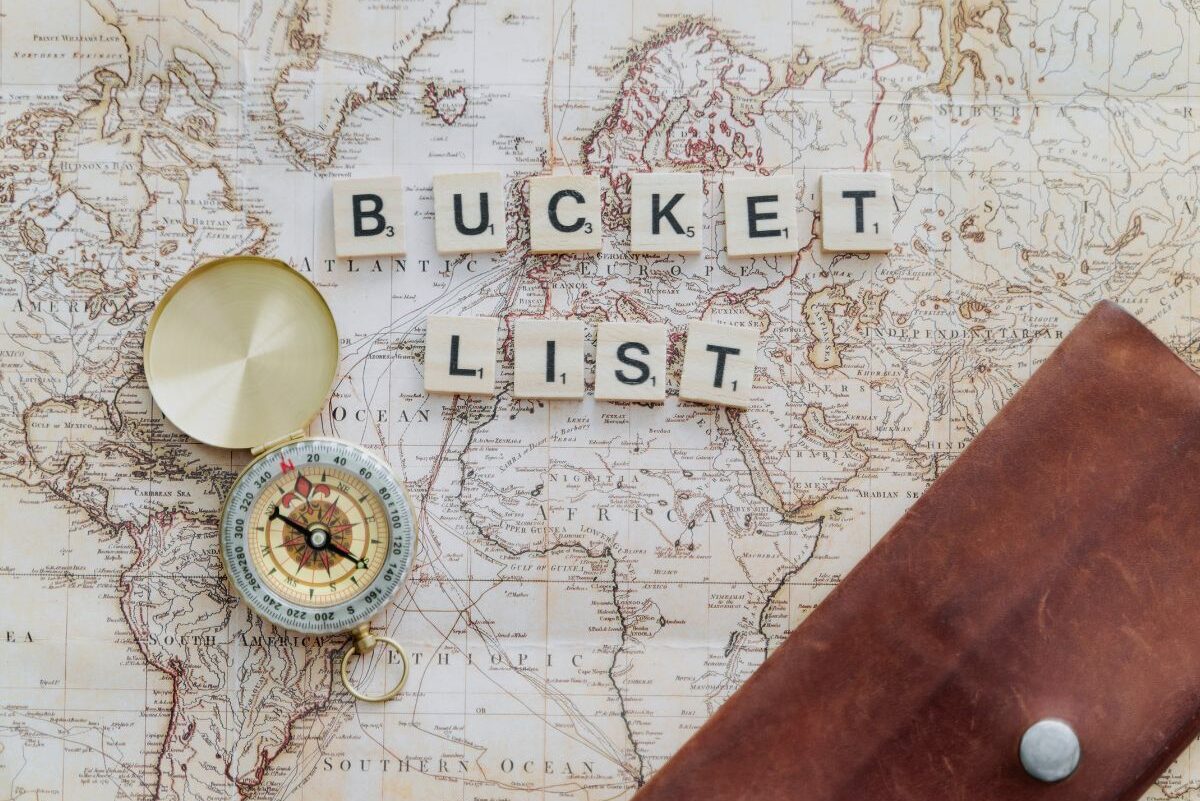 Do you have a bucket list filled with trips and experiences you want to have in your lifetime? Maybe you want to see the Northern Lights, dive the Great Barrier Reef or go on a safari in Africa.
If you're looking for bucket list ideas, this is the place. We've put together our best 15 top bucket list ideas. Perhaps you'll find the perfect experience to add to your own unforgettable bucket list adventures.
Bucket List Ideas to Inspire You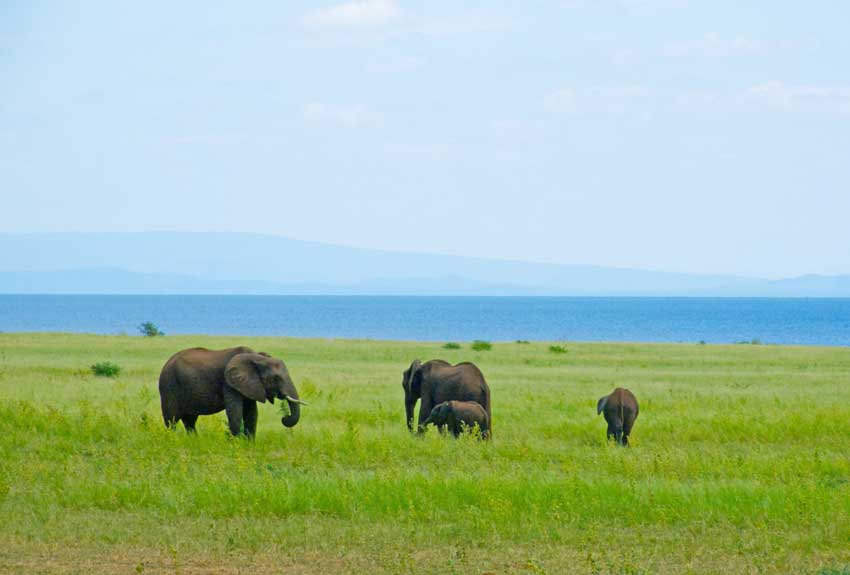 1. Go on Safari in Africa
If you've always dreamed of going on a safari in Africa but weren't sure where to start, this 10-day land and cruise safari by CroisiEurope might be for you. This four-country safari is the perfect introduction to Southern Africa. You'll visit top national parks in Botswana and Zimbabwe on safari while staying at a luxury safari lodge in Namibia, and then on a luxury cruise ship in Zimbabwe. You'll see elephants, lions, giraffes, zebras, crocodiles and so much more.
Check out our first-person review (with videos) of this African safari adventure.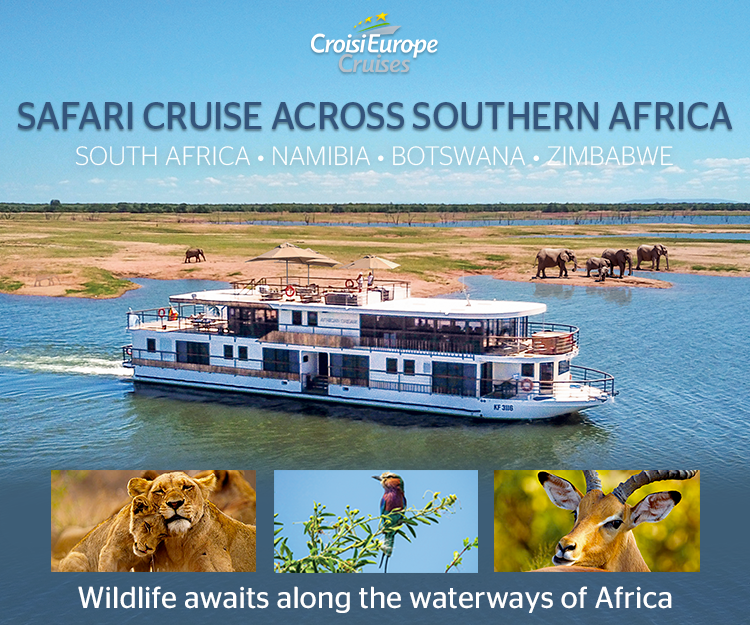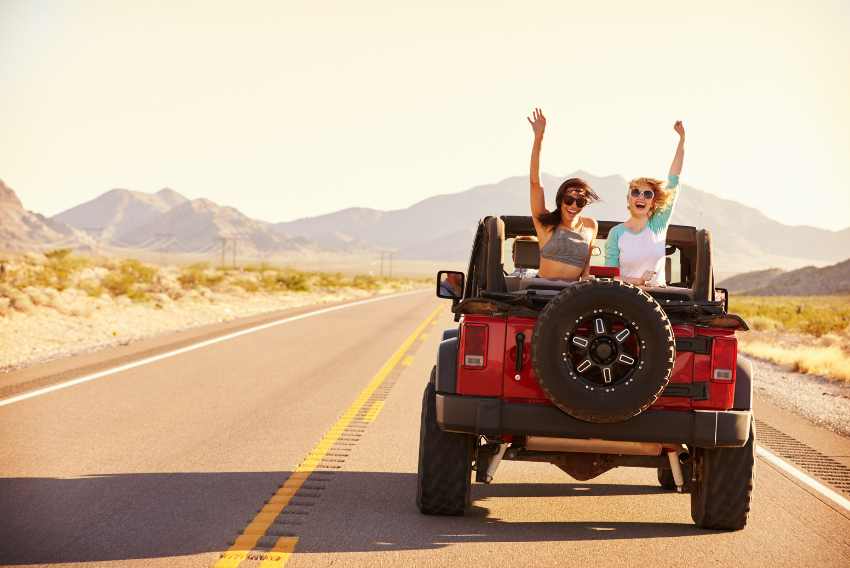 2. Go on a Road Trip Through the USA
Being one of the largest countries in the world, the United States of America is a fascinating place. The diverse country is full of long roads that connect cities, national parks, mountains, beaches and everything in between. Therefore, the best way to see the USA is to go on a road trip that is well-planned and organized.
There are an infinite number of bucket list items to include on your USA road trip itinerary. Some examples are Florida beaches, Colorado hot springs and wine tasting in California.
Or how about visiting the museums of New York City, street parties in New Orleans, driving off-road in Nevada and going to Alcatraz in San Francisco?
Book accommodations along the way to make your trip more comfortable and create your perfect USA summer bucket list for 2023.
Best Tips & Tools to Plan Your Trip
3. Kayak in Alaska
Kayaking in Alaska is the closest you can get to nature for a relaxing sea adventure. The peace and quiet of the last frontier may be interrupted by a humpback whale breaching in front of you.
That is an example of what you might see along with numerous seals lying in the sun, eagles soaring above and an array of other sea and bird life.
Some of the most beautiful places where you can go kayaking in Alaska are Sitka Sound, Mendenhall Lake in Juneau, Ketchikan and Icy Strait Point.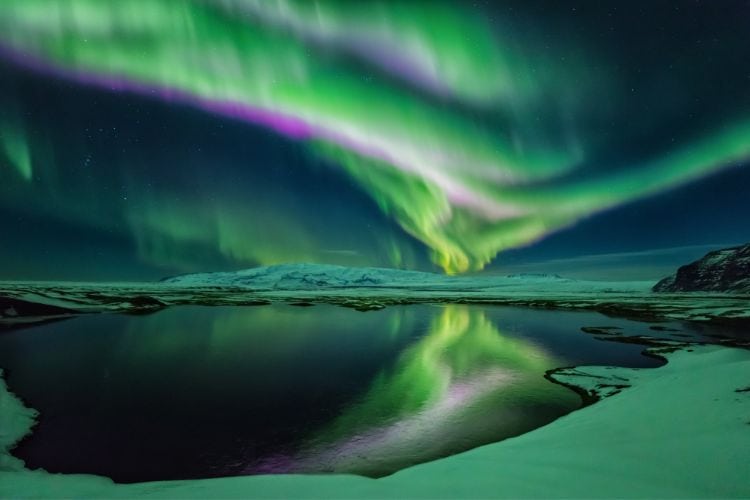 4. See the Northern Lights in Iceland
Iceland is a popular tourist location year-round. During the winter months, there are only a few hours of light, making it among the best places on Earth to see aurora borealis.
Winter in Iceland is very cold and dark, but that is what makes a visit to Iceland in the winter months so unique. Some other things to do in Iceland include going to the Blue Lagoon, visiting the frozen Seljalandsfoss and hiking the volcanic mountain Hekla.
The Northern Lights season in Iceland lasts from September to April.
Experience the majesty of the Northern Lights on a bus tour here.
5. Go on a Hot Air Balloon Ride in Cappadocia, Turkey
Due to the lack of wildlife, one of the reasons Cappadocia is so well-known for hot air ballooning is that balloons are permitted to descend close to the ground while in flight.
This allows you to fully appreciate the region's distinct landscape from both a close-up and afar standpoint. Cappadocia, Turkey is one of the best locations in the world for hot air balloon flights, with around 260 flying days every year.
Find the ultimate balloon tour here.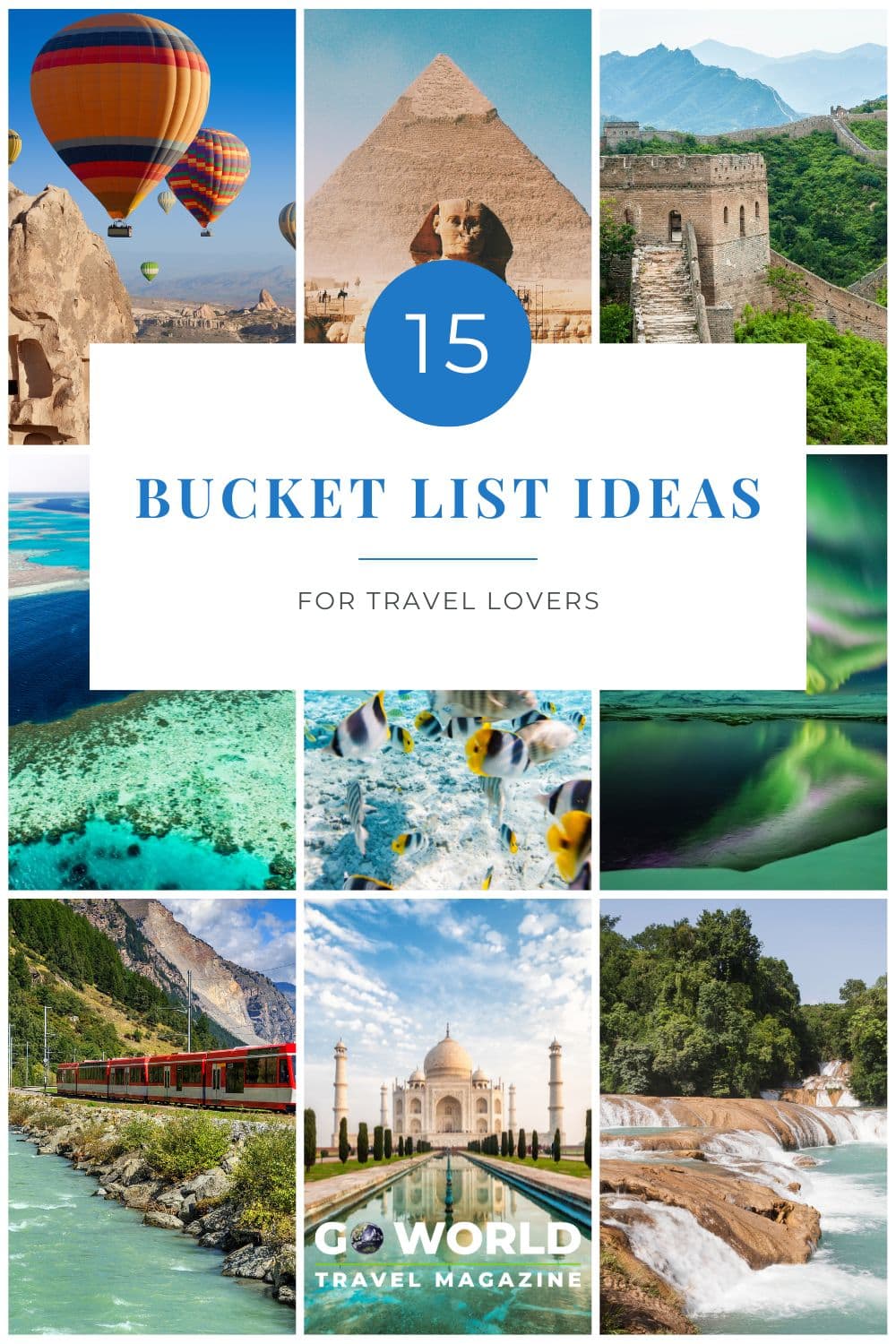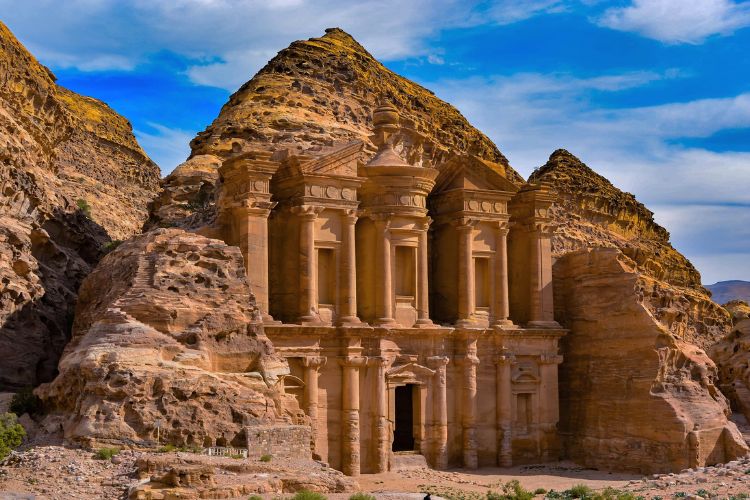 6. Visit Petra in Jordan
Petra is an incredibly magnificent ancient city and a UNESCO World Heritage Site that is tucked away in the southern Jordanian desert valleys. One of the Seven Wonders of the World, the dusty pink sandstone façade and enchanted desert surroundings are well known.
The ancient Nabateans built the city of Petra into the rock face, which is surrounded by beautiful mountains and valleys.
Visitors marvel at the beautiful carvings on the rocks as they weave through the hidden passages when entering the city. It is an amazing experience where each step reveals a new wonder.
The city is mostly unaffected by modernity because the land is well-preserved and does not permit the entry of any motorized vehicles.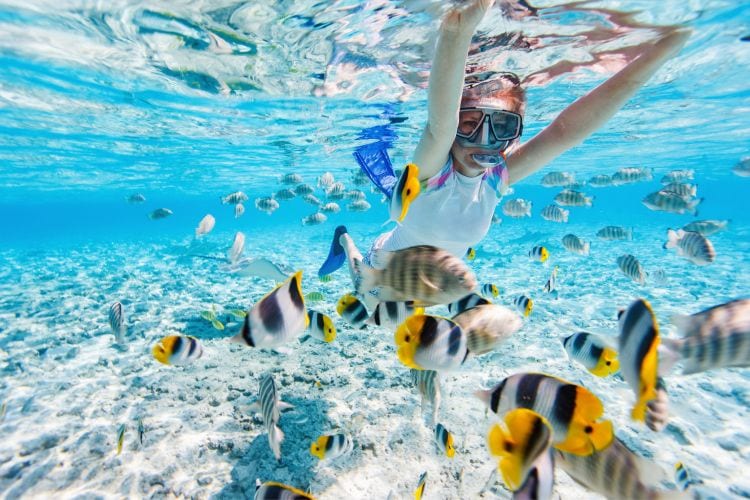 7. Enjoy Snorkeling in the Caribbean
The Caribbean is famous for its coral reefs, turquoise waters and year-round swimming season. Several of the island countries in this part of the world have marine reserves that are great places to snorkel. Some are so close to land that you can swim from the beach.
Popular snorkeling destinations include Turks and Caicos, St Lucia, Belize, St. Maarten and Jamaica.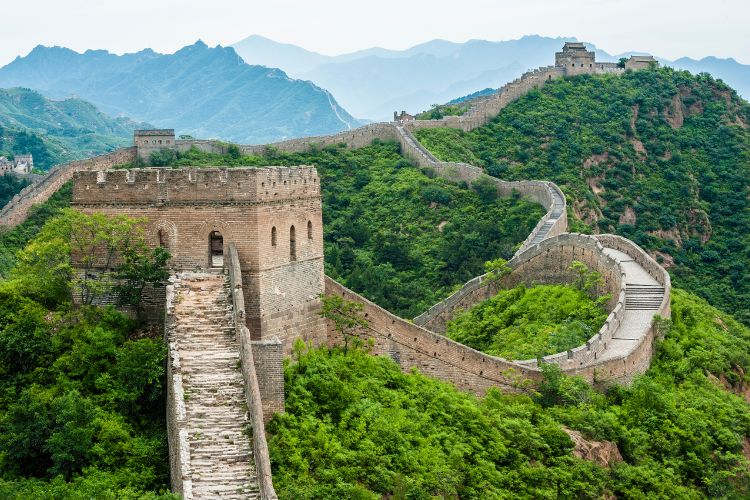 8. Walk Along the Great Wall of China
The Great Wall is a remarkable engineering achievement by China and may be the biggest building structure ever created by humans in antiquity. Because of this, it has become one of the most popular historical tourist destinations and will always offer stunning views and amazing scenery.
Some portions, which have a history spanning more than 2,000 years, are either in ruins or no longer exist. However, because of its magnificent architecture and historical value, it continues to rank among the most alluring tourist destinations worldwide.
See the Great Wall of China like never before on a small group hiking tour here.
9. Climb Machu Picchu in Peru
The Inca Trail hike to Machu Picchu is time and money well spent. The journey is regarded as one of the world's top adventure opportunities. Few destinations offer the chance to stroll amid breathtaking countryside while passing 500-year-old archeological marvels.
Travel the Inca trail on the route to Machu Picchu with a guide here.
10. See the Great Pyramid of Giza in Egypt
The Great Pyramid of Giza in Egypt is a UNESCO World Heritage Site that has mesmerized people for centuries. Do you want to discover all the secrets of the Great Pyramid?
Follow the guide on a fascinating tour that should be on everyone's bucket list. Leading archaeologists and the general public are still interested in the only ancient wonder that still stands, as well as ancient Egyptian monuments and tombs.
Spend a full day exploring Cairo and the Great Pyramid Giza here.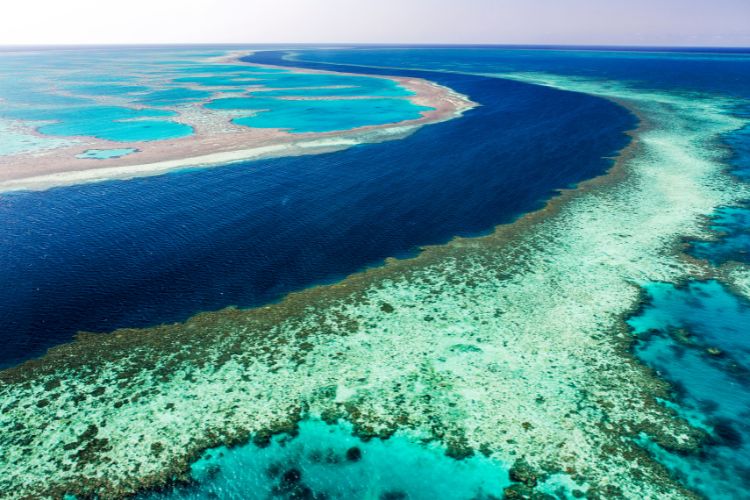 11. Go Scuba Diving at the Great Barrier Reef in Australia
If you are looking for bucket list items for the entire family, scuba diving at the Great Barrier Reef is one of the best items to add to it. You can pretty much see everything when you go diving in the Great Barrier Reef because it is the world's largest reef system.
Learn all the stunning facts about this beautiful reef on an eco-tour here.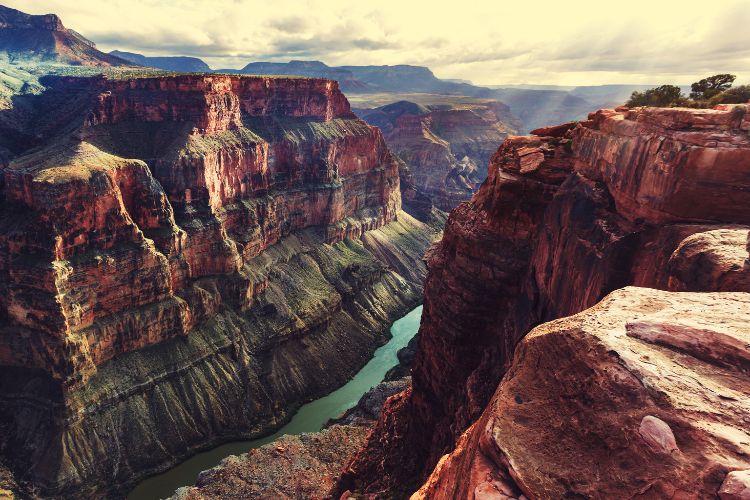 12. Visit the Grand Canyon in Arizona
The Colorado River carved an enormous 277-mile-long canyon that averages 4,000 feet in depth. At its largest and deepest points, it is 18 miles across and 6,000 feet deep.
The Grand Canyon attracts adventurers from around the world because of its unique beauty. There are plenty of activities to enjoy including horseback riding, hiking, swimming, stargazing, rafting or just taking in the view.
Tour the Grand Canyon's best spots in style here.
13. Take a Picture in Front of the Taj Mahal in India
One of the most significant wonders of the world is the magnificent Taj Mahal in India. This iconic, gorgeous white building has been visited by many world leaders, celebrities and tourists from around the world.
The best location for a picture in front of the Taj Mahal is the bench where the famous photo of Princess Diana was taken. Strike a pose and have a forever memory of this beautiful place.
Take your photo out front after booking a truly unique sunrise tour of the Taj Mahal here.
14. Go Horseback Riding in Morocco
Desert, mountain, beach rides, or any combination, can be part of a horseback riding vacation in Morocco. For riders coming from Europe, the idea that they might travel for only a few hours and arrive on a foreign continent with such a drastically different way of life and culture is unbelievable.
Being a year-round location, it's a fantastic choice for a winter sun vacation. Now that even low-cost airlines fly here, it's easy to experience a special horseback riding vacation in Morocco.
Most of the rides are trail rides, but based stays are also an option. They are mostly intended for intermediate to advanced riders.
15. Go on a Train Trip Around Europe
Train rides in Europe are a must for first-time visitors. Not only do they allow you to visit many places in a short time, but also the trains are fast and reliable and offer some of the best views of the countryside around Europe.
The bucket list that includes Europe should start with a train ride from Scotland to London and then continue from London to Paris.
From Paris, you can go to the north and visit Denmark, Netherlands, or even Scandinavia. Another option is to visit central, south, or eastern Europe. If your dream is to eat ice cream in Rome, Italy, then train rides in Europe can help you achieve that.
Author Bio: Danijela Horvat is a travel writer with a passion for discovering new destinations. With a background in journalism and photography, she is trying to translate her own experience into the articles.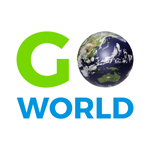 Latest posts by Go World Travel Magazine
(see all)