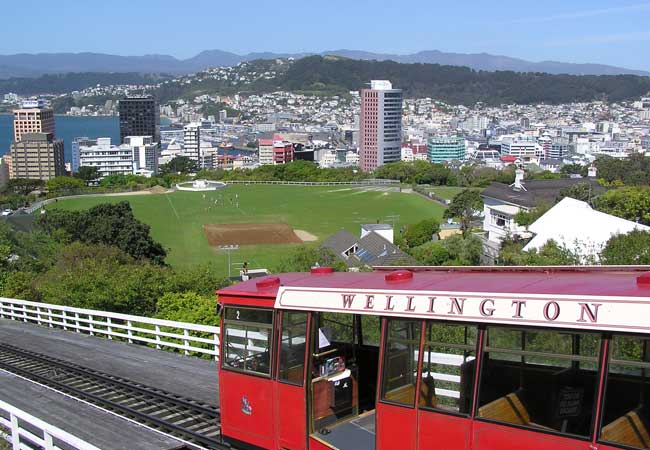 Wellington does things differently. In a country whose charms are mostly the work of Mother Nature rather than humanity, Wellington, New Zealand is a city with its own identity.
Wellington, which is located at the southwestern tip of the North Island, is a worthy destination in itself, rather than a necessary eyesore in between national parks, or, like Auckland at times, a naked attempt at being an Asian-Pacific metropolis in the vein of big siblings Sydney, Singapore or Hong Kong.
By New Zealand standards, Wellington is not meteorologically blessed. Even their tourism slogans try to make the alliterative best of things when they call it Windy Wellington. And upon my arrival the city lives up to its reputation; the sky is overcast and grey, the air is moist. An optimist would call it bracing.
A Visit to Wellington
Wellington is the capital of New Zealand and home of its government, yet it's only the third largest city in terms of population. The advantage is that this makes the city compact and walkable, nestled as it is in the bosom of a valley, with hills on three sides and the sea before it.
The government meets in the Beehive, an iconic ugly-pretty building, but Wellington does not feel like a city of bureaucrats – certainly no more than it feels like a city of bohemians. In that sense, the city sets out its stall early. Heading out of the airport we pass a peace sign next to the words 'Welcome to Wellington, a nuclear-free city'.
Museum of New Zealand Te Papa Tongarewa
Te Papa ('Our Place' in Maori) has stood on the waterfront since the late nineties, and has become, together with the omni-present Peter Jackson and his films, a symbol of the revitalisation of the country and the city. One and a half million people visit every year, and if Wellington has one must-do it is this museum.
Many of the exhibitions at Te Papa, the national museum, have proven rather enduring, and some of the people who experienced exhibits like the 'shaking hut', which simulates earthquakes, as kids, could now be visiting with their own children.
Other things well-remembered by tourists and schoolchildren alike include an audio-visual show of a junk shop coming to life, a reconstructed giant moa and the giant eagle hunting it, and, since 2007, the remains of a colossal squid caught in Antarctica.
What Te Papa will contain in the near future is difficult to say – with the 20th anniversary great changes are afoot and much of the aforementioned will be remodelled, updated or removed entirely. In some cases it's warranted – the 'earthquake experience', where a typical kiwi living room you're standing in shakes and trembles every 20 minutes on the dot, is still focused on a 'notorious' earthquake from 1987, not the far more terrible events of the last few years.
Definitely sticking around for a while is Gallipoli – The Scale Of Our War, which tells the story of New Zealand's bloodiest battle in WWI, with a great deal of multimedia, including larger-than-life, hyper-realistic statues created by Weta Workshop, the local film production design house that shot to fame with The Lord Of The Rings.
Also commemorating the centenary of the First World War is the Great War Exhibition, in a building marking the southern edge of the city centre. Somewhat out of the way and noticeably less popular, it is nonetheless worthwhile, taking a broader view of the war and reconstructing idyllic pre-war Belgian villages and mud-spattered tanks under the watchful eye of Sir Peter Jackson himself, an aficionado of the period.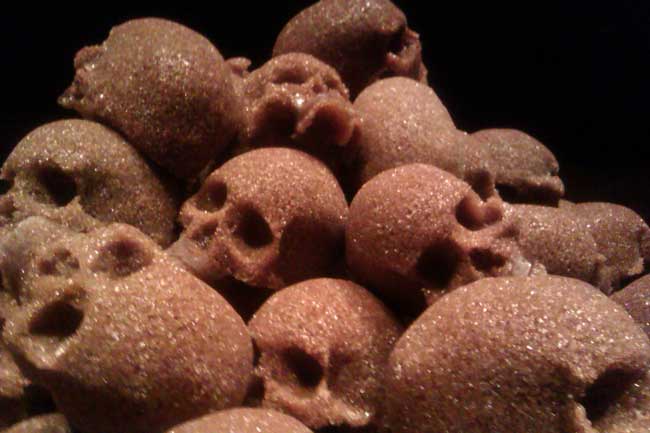 Some of Te Papa's long-term exhibitions have already closed to make way for another art space, something Wellington is generally well-served by, not only at Te Papa but also the City Gallery, a 10-minute walk westwards.
Exhibitions included work commemorating Pacific Islanders who were enslaved on sugar plantations, like a pile of skulls formed out of raw sugar. The showcase exhibition, however, featured an actual human skull, which rather leaves other provocateurs in the dust.
It is part of something of an altar, a contemporary artist's (and perhaps witch's) collection of personally significant objects, all part of the 'Occulture' exhibition which also included early studies by iconic occultist Aleister Crowley for his Thoth Tarot and centuries-old copies of Dante's Inferno.
How long you spend at the City Gallery depends largely on the exhibitions on offer, but its location, only a brief walk over a bridge crossing a road to a waterfront boulevard, is ideal.
Continued on next page