Did you know there are as many as 61 national parks across the United States with countless miles of hiking trails? California, Alaska, Utah and Colorado have the most national parks in the USA.
Top Hiking Trails in the USA
You don't have to head to a national park to go hiking, though. You'll find beautiful hiking spots all over the United States.

Let's start by looking at two major trails that spread across entire regions of the country.
Pacific Crest Trail
The Pacific Crest Trail extends from Mexico to Canada through California, Oregon and Washington. A route of about 4,000 kilometers (2,485 miles) is visited every year by a large number of hikers.
The lowest point, Cascade Locks, is at just 43 meters (141 feet) above sea level, and the highest point on the route is Forester Pass, 4,009 meters (13,152 feet) high. The best time of year to hike this route is from April to September.
The Pacific Crest Trail runs through seven national parks, five state parks, four national monuments, and 25 national forests.
Part of the Pacific Crest Trail is the John Muir Trail in California, and some of the most famous places along this route are Eagle Rock, Mount Whitney, Glacier Peak Wilderness, Mount Rainier National Park and Yosemite National Park.
Appalachian Trail
In the eastern U.S is another major hiking trail – the Appalachian Trail. The Appalachian Trail extends from Maine in the north to Georgia in the south. From spring to fall, many hikers from all over the world visit this 3,500-kilometer (2,175-mile) footpath.
The highest peak of the Appalachian Mountains is the Clingmans Dome at 2,025 meters (6,643 feet) above sea level. The most famous hiking spots along this route are the Smoky Mountains and Blood Mountain.
Outdoor enthusiasts can put on their hiking boots and step together into the world of wilderness and the most beautiful corners of America.
Lands End Trail in San Francisco, Calif.
Top hiking trails can be found all over the country. Let's look at some of the best U.S. hiking spots in California. Although there are as many as nine national parks in the Golden State, one place near the city of San Francisco is particularly impressive.
Lands End in San Francisco is a one-day hike route. There are two parking lots in the Golden Gate Recreational Area. From here, you embark on an adventure to find the main prize: the most beautiful view of the Golden Gate Bridge.
The hiking starts near the ruins of Sutro Baths, a former swimming pool complex. From the trail, you can see in the distance the Mile Rock Lighthouse and the Point Bonita Lighthouse. When you reach Lands End Point, you will probably have the best view of the Golden Gate Bridge.
Along the way, you will come to Mile Rock Beach, which is located below Lands End Point. You can go down the stairs to the beach, sit by the water and look among the rocks for a view of the Golden Gate Bridge. Then back on the trail, walk through a pretty path with trees, and you will come to Eagle Point Overlook, with another stunning view.
This four-mile trek doesn't require multi-day hiking, but it will surprise you with a stunning view of San Francisco's most significant symbol.

Hiking Trails in Monterey County, Calif.
California's Monterey County is another excellent place for hiking. Trails are adapted for both beginners and experienced hikers. Big Sur, Salinas and Carmel Valley are beautiful sites with forests and wildlife reserves.
There is also Pinnacles National Park, followed by several parks such as Andrew Molera State Park, Limekiln State Park and Pfeiffer State Park in Big Sur. In Carmel Valley, you can visit Point Lobos, Garrapata State Park and Garland Ranch Regional Park. Salinas Valley also offers attractive amenities such as Toro Park.
Andrew Molera State Park especially stands out for great trails such as the Beach Trail, Panorama Trail and Ridge Trail. Thanks to the elevation gain, you will enjoy panoramic views of the Big Sur Valley, the ocean and the coastline.
For a strenuous climb with a great view, you can hike to Toro Park's Ollason Peak. That fantastic point will provide a beautiful view of Monterey Bay.
Wildlife and waterfalls are something you will find in the great hiking spot in Carmel Valley – Garland Ranch Regional Park. If you want to see abandoned historic lime kilns, you can hike to Limekiln Trail at Limekiln State Park.
Pinnacles National Park is also worth visiting. Try the light and short Moses Sprint Trail. It's an easy hike especially suited for hiking with kids.
You can complete a visit to Monterey County by visiting the Fort Ord National Monument. There are as many as 86 miles of trails waiting for you as well as 44 species of rare plants and animals. Also, if you love mountain biking, this is the perfect place for you.
Peaks and Waterfalls of Yosemite National Park, Calif.
Located in California's Sierra Nevada Mountains, Yosemite National Park is one of the adventurers' favorite locations. The most beautiful part is the Yosemite Valley, and the two most popular hiking tours are Half Dome and El Capitan.
Half Dome is an artificial rock about 1,500 meters (4,921 feet) high, halved in two and at the foot of which lies a beautiful lake. That is a place where the magnificent Yosemite Falls stand. At 739 meters (2,424 feet) high, it is the largest waterfall in North America.
The El Capitan cliff is an impressive granite rock formation, especially attractive to climbers. But, unless you are an experienced climber, you should avoid this cliff and climb the Half Dome instead.
You can explore the beauty of Yosemite National Park by walking through the forests of giant sequoias. Some of these trees are up to 60 meters (196 feet) high. And if you are blown away by the big waterfall, take the Mist Trail and a two – to five-hour round trip to Vernal and Nevada Falls. This trail offers beautiful views of waterfalls and mountain peaks.
You can also spend the night in this national park, as there are plenty of campsites. The best time of the year to visit Yosemite National Park is from April to June.
Magnificent Vistas of the Grand Canyon, Ariz.
The Colorado River cut the incredible Grand Canyon millions of years ago. This place in Arizona is visited every year by a large number of hikers as well as ordinary tourists. The Grand Canyon is one of the most recognizable places in the world, with steep rocky cliffs and breathtaking views from the edge.
Most hiking trails can be divided into two groups: those departing from North Rim Village and those departing from South Rim Village.
The leading North Rim hikes are the North Kaibab Trail, Bright Angel Point Trail, Rainbow Rim Trail and Cape Final Trail. The latter is also the most accessible trail, while the North Kaibab Trail has the most beautiful viewpoint – the Coconino Overlook.
Unlike North Rim, which operates only from May to September, the South Rim is open to visitors year-round, with four million people visiting it per year.
The South Kaibab Trail is the most popular trail, with unforgettable views. Hikers go through the tunnel and over the suspension bridge, which makes this whole experience exciting. The safest path is the Bright Angel Trail, with drinking water, rest houses and ranger stations on the trail.
In addition to these trails, you can also try the Hermit Trail, Rim Trail and Grandview Trail. Each has its peculiarities, which is why your experience of Grand Canyon National Park will be completely different every time.
If you are a big fan of hiking, you can try the Rim to Rim Trail as well. That is one of the most exciting routes for many hikers.
Hiking in the Rocky Mountains, Colorado
The Rocky Mountains have more than 80 hiking trails with more than 350 miles of trails. There are more than 60 peaks, which means that the Rocky Mountains are one of the most fabulous places on Earth for hiking. Some of the best hiking trails are in Colorado. (Read our Colorado Travel Guide.) Mount Elbert is the highest peak of the Rocky Mountains and the highest point in Colorado, at 4,400 meters (14,435 feet) high.
These spectacular mountain ranges are known for many lakes. You can hike to Chasm, Emerald and Ptarmigan lakes to see beautiful subalpine lakes and enjoy the outstanding panoramic views. Also, you can visit Bluebird Lake, for several attractions, including three waterfalls.
But, the two most popular trails in the Rocky Mountains are Mount Ida, 12,874-foot peak is located in the Rocky Mountain National Park Wilderness, and Hallett Peak, not far from Estes Park, Colorado. If you want to catch some of the most dazzling views, with wildlife and wildflowers, these are mandatory hiking tours in Rocky Mountain National Park.
Zion, Arches and Bryce Canyon National Parks in Utah
Utah is the location of the amazing Zion National Park, one of the best spots in the U.S. for canyoneering and rock climbing. Zion has a vast range of hiking trails for all ability levels. Because of that, many hikers love to go there to explore trails and viewpoints.
The landmark of Zion National Park is Zion Canyon. The most popular hike there is Angels Landing. It will reward you with a great view looking over Zion Canyon. But this trail is only for people who are not afraid of the heights and cliffs.
Other popular hikes there are The Narrows, The Subway, Weeping Rock trail, Riverside Walk and trail to Emerald Pools. Also, you can hike to Observation Point to get another stunning view of the impressive Zion Canyon.
Since you are already in Utah, you can visit other national parks in this area. The Arches and Bryce Canyon National Parks are impressive, and you can find incredible landscapes and great places for hiking there.
In Arches National Park, you can hike to Delicate Arch and Devil's Garden, or you can visit Balanced Rock and the Garden of Eden, an area with unique rock formations.
Bryce Canyon also has magnificent locations, like a dramatic stone structure, Tower Bridge, and the most popular hike there – Queens Garden/Navajo Loop Trail.
Crater Lake National Park, Ore.
The main attraction of Crater Lake National Park in Oregon is Crater Lake, created 7,000 years ago in the caldera of the former Mount Mazama Volcano. Crater Lake is the deepest lake in the U.S., with a maximum depth of 594 meters (1,948 feet).
Crater Lake National Park has many popular hiking trails. One leads to the park's highest peak, Mount Scott, at 2,722 meters (8,929 feet) above sea level.
One of the best hiking routes is the Garfield Peak trail, which will take you to beautiful vistas from where you can see Dutton Cliff, Phantom Ship and Wizard Island.
Another popular hiking trail in Crater Lake National Park is the Cleetwood Cave trail, with access to the shoreline of the lake. From there, you can take a boat tour. The best time of year to visit Crater Lake is from July to October, as there is often snow covering the trail throughout the rest of the year.
Old Faithful at Yellowstone National Park

Magnificent Yellowstone National Park
Yellowstone is the first national park in the U.S., with around 900 miles of trails. Most of the park is located in Wyoming, with smaller parts in Montana and Idaho. Yellowstone National Park has beautiful lakes, rivers, three vast canyons and many mountain peaks.
It is known as the largest active geothermal area in the world, with numerous geysers. The most famous is Old Faithful geyser, while Steamboat Geyser is the largest active geyser in the world.
One of the landmarks of Yellowstone National Park is Yellowstone Lake, with 180 kilometers (111 miles) of shoreline. Yellowstone Lake is situated in the Yellowstone caldera, the largest supervolcano in North America. Yellowstone Lake is one of the highest elevation lakes in the U.S., at 2,357 meters (7,732 feet) above sea level.
Forests cover as much as 80 percent of Yellowstone National Park, which is known for wildlife and wilderness. Also, Yellowstone National Park has 290 waterfalls. The largest is the Lower Falls of the Yellowstone River, 94 meters (308 feet) high.
Yellowstone also houses the largest hot spring in the U.S. – The Grand Prismatic Spring. It is recognized for its wide range of colors and very hot water temperatures.
Hiking lovers have many trails for exploring. Avalanche Peak is a short hike with amazing views of Yellowstone Lake and the Absaroka Mountains range. Also, you can hike Slough Creek Trail and Bechler Meadows Trail to Dunanda Falls.
Author Bio: Based in Serbia in Europe, Marija Stojanovic Petkovski worked as a journalist but realized writing about the most beautiful places in the world is something that inspires her. She is sure that a pint of good craft beer perfectly accompanies a tasty homemade lasagna. In her spare time, she enjoys playing with her children and spending time outdoors with her family.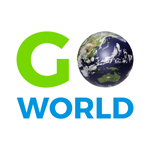 Latest posts by Go World Travel Magazine
(see all)