Fort Collins may not be the No. 1 destination on your bucket list, but as the fourth-largest city in Colorado, maybe it should be. With a population of 167,830, it still has down-to-earth vibes and a feeling of a close-knit all-American town.
Drive north from Denver along Colorado's Front Range for about an hour-and a half, past rolling hills and grasslands, and you will arrive in Fort Collins. Commonly known as FoCo, Fort Collins is a college town, home to Colorado State University, with an enrollment of about 25,000 students. Its College of Veterinary Medicine and Biological Sciences is renowned.
If you plan to visit Fort Collins, here are five top things to do.
Visit a Craft Brewery
Who wouldn't enjoy a cold brew on a sunny day in Colorado? Fort Collins has 20-plus craft breweries to choose from, each with its own unique culture.
However, one of the most popular is New Belgium Brewing, which has gained distinction with its signature Fat Tire amber ale, as well as  the largest sour beer program in the nation.
During August, New Belgium hosts the annual Tour de Fat, a fun-packed event featuring bike parades, live music, costumes and, of course, beer. According to newbelgium.com, this event has raised more than $6 million for local bike nonprofits.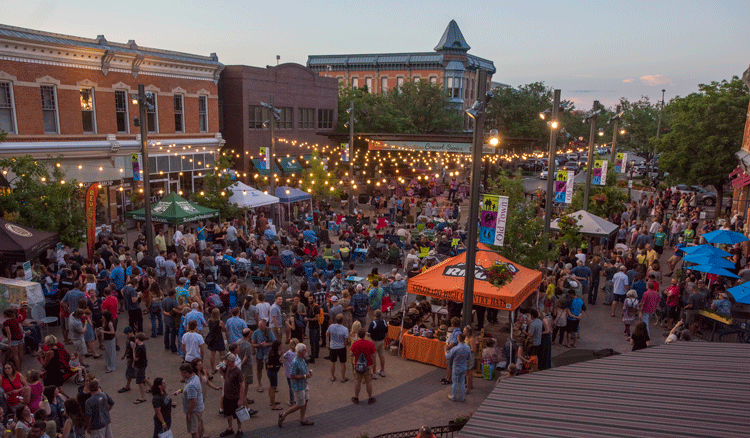 Spend the Afternoon in Old Town Square
Old Town Square, otherwise known as downtown Fort Collins, offers numerous shops and restaurants to keep you entertained all day.
Along with permanent attractions, Old Town Square features an ever-changing list of events,  such as comedy shows, art festivals and farmers' markets.
If you're a food-lover, the Fort Collins Foodie Walk is the perfect way to get a taste of the local restaurants' menus. The free Foodie Walk is a self-guided tour held every third Friday of the month from 5 p.m. to 8 p.m.
If you're more of an art connoisseur, the First Friday Art Walk follows a similar format – except these artists ask that you don't taste the art.
Watch a Game in Canvas Stadium
What better way to spend a weekend than at a college football game. Colorado State University, home of the CSU Rams, opened a new football venue in 2017, named Sonny Lubick Field at Canvas Stadium. Lubick was CSU's popular head football coach from 1993 to 2007.
Canvas Stadium also features the New Belgium Porch in the north end zone, where those of age can enjoy the game of football while sipping on a cold brew.
Visit the Fort Collins Museum of Discovery
If you're looking for a couple of hours of hands-on fun and learning, the Fort Collins Museum of Discovery is the perfect stop on your vacation. The family-friendly museum offers activities that delve into Fort Collins' history and will keep everyone from age 2 to 92 entertained.
A must-see at the museum is the OtterBox Digital Dome Theater, a 360-degree theater with a 39-foot dome screen. The theater features films of adventure, exploration and education. Tickets for nonmembers are $4.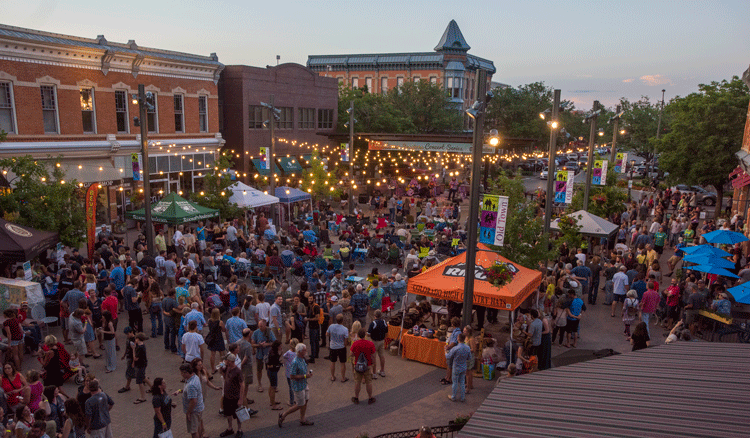 Enjoy the Outdoors in Fort Collins
Colorado is best known for the outdoors with its stunning scenery and rejuvenating breath of fresh Rocky Mountain air.
Among the top outdoor locations near Fort Collins is Horsetooth Reservoir, known for camping, boating and beaches.
Hiking trails for people of all skill levels surround the reservoir. Among the favorites of Fort Collins residents are Horsetooth Falls and Horsetooth Rock Trail, rated moderate on difficulty and 5.7 miles in total distance. As the name suggests, this loop trail features a waterfall that is most active in the springtime when snow begins to melt.
Whether you're looking for a taste of city life or are more into channeling your inner love for nature, Fort Collins surely has you covered.
Author Bio: Joslyn Allen is an editorial assistant at Go World Travel Magazine. A Colorado native, she has always been passionate about exploring the outdoors. Her passion for writing soon followed.