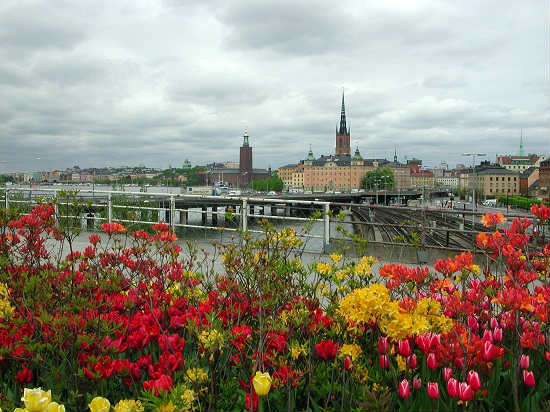 Though it may not be as well-known as Paris, London or Rome, Stockholm is one of the most beautiful cities in Europe – and it's not to be missed. The Swedish capital stretches across 14 islands, with more than 30 percent of the city made up of waterways and another 30 percent made up of parks and green spaces.
Just beyond Stockholm is the Stockholm Archipelago, which has more than 24,000 islands. This island world is the size of Connecticut, and it's the summer playground for many Swedes.
During the summer, Stockholm is at its best. The city streets are lined with flowers, and the days are long and warm. Start your visit with an afternoon in Gamla Stan, Stockholm's Old Town.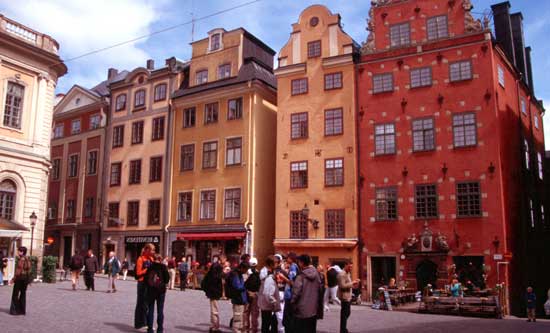 Gamla Stan's charming cobblestone alleyways and pink, ochre and yellow historic buildings will have you pulling out your camera. Many cafés and restaurants in Gamla Stan have outdoor patio seating, which provides the perfect opportunity to people watch and soak up the Swedish sun.
There is a little something for everyone in Stockholm. But here are our suggestions for the top 10 things to do in Stockholm
1. Sample Swedish Cuisine
One of the best ways to experience a culture is through its food. Swedish food is much more than Swedish meatballs. A renaissance has been going on in the city for years, and Stockholm is home to top chefs and exceptional cuisine. In the summer, be sure to sample the city's fresh berries, from strawberries to lingonberries, and crayfish parties or kräftskivor are popular in the warm summer months. One of our favorite Swedish restaurants is Tradition (located on Österlånggatan in Gamla Stan), for traditional Swedish dishes. If you try the Tradition Tasting Menu, you can sample a variety of local specialties from cured salmon with mustard sauce to smoked reindeer with horse radish, whitefish on black rye bread, and meatballs with the classic trimmings.
2. Skansen Open Air Museum
This museum is a favorite for locals and tourists alike. Located on Royal Djurgården, the massive living museum offers a walk through the Sweden of yesteryear. More than 100 historic farms and houses were moved here from regions all over the country. Costumed reenactors bring those times to life. Many Swedish traditions, such as Walpurgis Night, are celebrated here.
3. The Vasa Museum
Located on the island of Djurgården, the Vasa Museum houses the only completely intact salvaged 17th century ship in the world. More than 95 percent of the ship is the original. The ship sank on its maiden voyage and was salvaged 333 years later. After much hard work, the ship's restoration is quickly approaching its original glory. The Vasa is a treasured part of Swedish culture, and no visit to Stockholm is complete without a stop to see the Vasa.
4. Nordiska Museet
The Nordiska is Sweden's largest museum of cultural history. The museum houses works from the 1520 to the contemporary period, and it's very well done. Founded by the same man who founded the Skansen Open Air Museum, Artur Hazelius, it is a must see for history buffs. The museum has over 1.5 million objects in its collections.
5. Stockholm Cathedral
This medieval cathedral was built in 1279 and houses many unique historical items. These include the St George and the Dragon sculpture, built in 1489, and more. Now a Lutheran church, there are a variety of religious services performed here, as well as concerts.
6. Royal Palace
One of the largest palaces in Europe, the Swedish Royal Palace is home to His Majesty the King of Sweden. This large palace has more than 600 rooms and is open to the public. There are several museums in the palace for visitors to explore. Built in the Italian Baroque style, the palace is a sight to see. It is also home to the Armory, with armor and costumes. If you've visited the glitzy palaces of France or Austria, you'll note a decided difference in the more understated style of the Swedish royals.
7. Boat to Drottningholm Palace
This scenic boat tour on a century-old steamer takes passengers across the calm waters of Lake Mälaren. It's an excellent way to explore Stockholm's waterways and island scenery. Drottningholm Palace is home to lush gardens and parks, and is a World Heritage site. It is important to note that the Stockholm Card discount does not apply when booking in advance.
8. Boat Sightseeing
The Stockholm Card allows you to do some sightseeing by boat. Visitors can also visit the archipelagos. These islands are just 20 minutes from Stockholm and are comprised of 30,000 islands. The archipelagos are a world of their own. Visitors can get up close to nature, as well as view museums and other cultural sites. If you ask for a Waxholmsbolaget's island hopping map, you can plan ferry trips from island to island and things to do on the way. Visitors can also download the app of the same name. Those more adventurous can even kayak to explore the islands.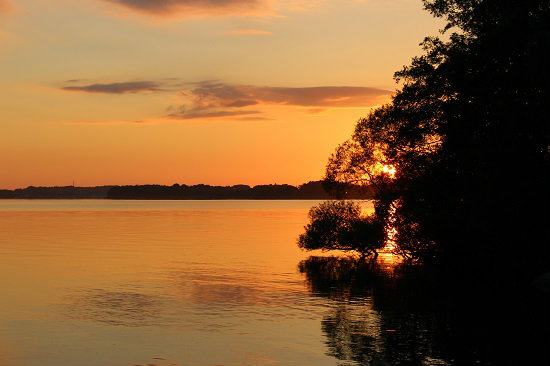 9. SkyView
SkyView takes visitors to the top of the world's largest spherical building, the Ericsson Globe, which is a Stockholm landmark. The highest point is 425 above sea level, which gives riders a sensational view over the city. There are two gondolas that depart every 10 minutes, and the entire ride takes 30. Holders of the Stockholm Card ride for free, but only if room allows. If the gondola is full, they run so frequently that it is not a problem.
10. Guided Bike Tours
For something a little slower than the bus tours, but a little faster than walking, Stockholm's bike tours allow for the most beautiful views of the city. The tours are done in English, and visitors are guided through a tour of the city.
If You Go:
Consider purchasing a Stockholm Card. For one affordable price, the Stockholm Card provides access to the city's efficient public transportation as well as entrance to more than 75 attractions, tours and museums.
In Stockholm, most Swedes speak English, so a language barrier is not a problem. Most tours are available in English. For more information on travel in Stockholm, visit VisitStockholm.com.