Let's talk about bucket lists. Is there someplace you've always dreamed of going, but weren't sure where to start or how to find the best tour guide?
For many travelers, one of those bucket list adventures is Gorilla Trekking in Africa.
Did you know that you can see mountain gorillas only in the wild? For this memorable experience, you'll travel to Uganda, Rwanda, and Burundi, three fantastic and colorful countries in Africa.
Augustine Tours, a trusted gorilla trekking outfitter, offers a 13-day adventure that is a once-in-a lifetime experience. You'll see mountain gorillas in their natural habitat. You might even feel like Dian Fossey or Jane Goodall when you see these magnificent animals up close. 
You'll also see other wildlife during your 13-day adventure. There's even a cruise on the Kazinga Channel, where you can see buffalos, elephants, hippos, crocodiles and many bird species.  
Why Go on Gorilla Trekking Safari?
The gorilla population in the wild today is only numbered in the hundreds, even in protected reserves. Because mountain gorillas in Africa can only be seen in their natural habitat and cannot be kept in African zoos, hiking to see them in the wild is the only way to view them.
Experienced tour operators like Augustine Tours lead gorilla trekking safaris to the best viewing areas, including Bwindi Impenetrable Forest National Park in Uganda and Volcanoes National Park in Rwanda.
Their experienced guides recognize these gorilla families; some of them they might even know by their names. You'll have local expertise to view the animals in a safe manner that doesn't disturb the animals.
Visas on arrival is possible and no Covid-19 tests for all vaccinated travelers.
What You Need to Know About the Gorilla Trekking Tour with Augustine Tours
Burundi, Rwanda, and Uganda are all countries located in the African Great Lakes region, and each is known for its unique natural beauty and diverse wildlife. You can see the gorillas and other incredible wildlife on a 13-day gorilla trekking tour in Uganda, Rwanda, and Burundi with Augustine Tours.
Their gorilla trekking adventure takes you on a journey through all three countries, allowing you to experience each country's different cultures and landscapes.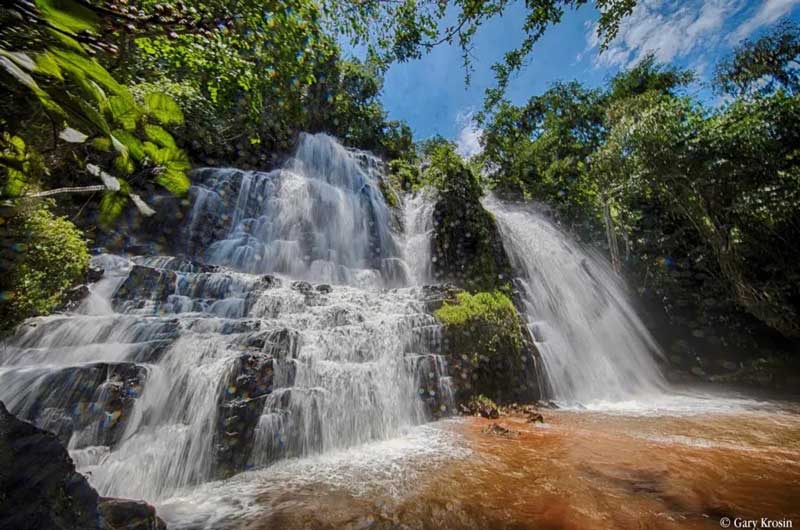 Gorilla Trekking in Uganda
The gorilla trekking tour begins in Entebbe, where you'll take in stunning views of Murchison Falls National Park and go rhino trekking at Ziwa Rhino sanctuary. In Murchison Falls National Park, you'll see breathtaking landscapes along with lions and other African wildlife in the wild.
On day four, you'll head to Kibale Forest National Park. Next, you'll go Chimpanzee tracking and hiking in the forest where you can see different flora and fauna unique to this area.
Day six is reserved for Queen Elizabeth National Park and the afternoon boat cruise which allows you to see elephants, crocodiles, buffalos, and hippos.
On day seven, you'll head to Bwindi Impenetrable Forest. Along with your private guide, you'll go on a search for tree-climbing lions.
This is the preparation for the highlight of the trip on day eight — Uganda gorilla trekking. Trekking can take 3 to 9 hours through the dense forest and is the most fascinating part of the trip.
Cultural Experience in Rwanda and Burundi
Days nine and ten are reserved for cultural and historical exploration of Rwanda, while day eleven is a transfer to Burundi and a day in the spa, which gives you time to collect your memories and relax.
For the next two days, you can explore the city of Bujumbura and Karera Waterfalls, which is the source of the Nile River, and Gishora Drum Sanctuary.
In addition to all the wildlife you'll see on your safari, the tour includes visits to local villages and communities, where you'll learn about traditional ways of life and customs of the local people.
It is important to note that gorilla trekking is a strictly regulated activity, with a limited number of permits available each day. Visitors are required to undergo a pre-trek briefing and adhere to strict guidelines to ensure the safety of both themselves and the gorillas.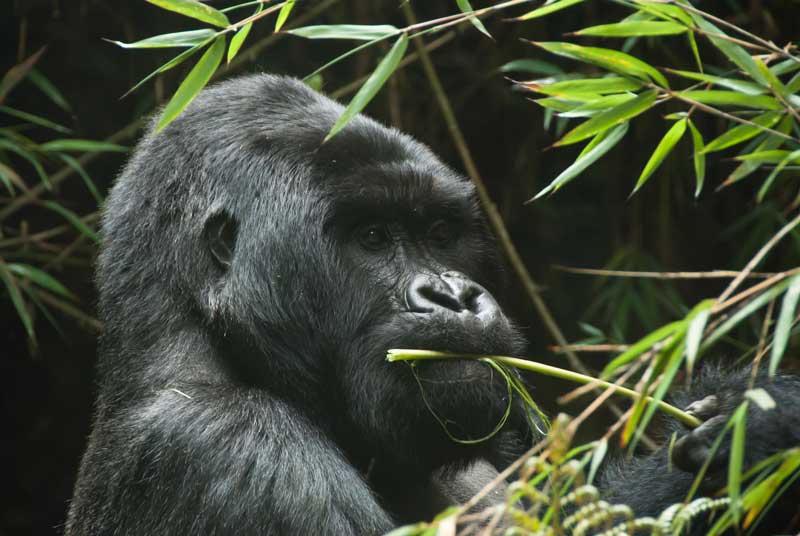 Why Choose Augustine Tours
As a boutique agency that organizes tours in the wilderness of Africa, Augustine Tours has been providing excellent tours for more than 12 years. They believe that tourism is not only fun but a great channel for education and cultural exchange.
Augustine Tours offers customized cultural, historical, wildlife, and natural tours guided by local experts who know and love the area you are visiting.
When you choose Augustine Tours, you will be led by native East African travel specialists with more than 50 years of combined experience. Augustine's tour guides are highly qualified educated experts who speak excellent English and genuinely enjoy sharing their expertise with visitors.
Augustin Ndikuriyo created Augustine Tours in 2010. He is an industry expert with 15 years of tours leading experience. This Burundian-born guide is an advocate for young businesses in Africa.
If You Go
Augustine Tours offers an unforgettable gorilla trekking adventure through the beautiful countries of Burundi, Rwanda, and Uganda. It is an opportunity to experience the incredible wildlife and natural beauty of the region while also learning about the cultures and ways of life of the local people. For more information, visit augustinetours.com