Gorilla trekking is one of the top bucket list activities for many considering Africa as a holiday destination. However, with the age restrictions, many families have had to wait until some of their members come of age.
The gorilla safaris in Uganda remain some of the most sought-after safari experiences. But, even though gorilla trekking is one of the best hiking activities in the whole world, it isn't the easiest thing to plan successfully. Furthermore, given the expensive permits, the common question that many people ask is whether gorilla trekking is worth the money.
Many positive reviews have been written proving that gorilla trekking in Uganda is worth the money. However, there are also some that were not happy about the whole experience. So, what can you do to be among those that have a positive experience of gorilla trekking in Uganda?
Tips for Gorilla Trekking in Uganda
Do Not Expect to Have Cell Connectivity During Your Hike
If you are coming from a community where cell phone connectivity is always available, you should be prepared to be lacking service during your gorilla trekking safari to Uganda.
Many places in Uganda do have cell phone connectivity. But it is rarely the case in the National Parks. Keeping that in mind, you will be one step ahead in ensuring that you have a memorable gorilla safari in Uganda.
Consider Staying a Minimum of 5 Days
It is very common for people to plan for a 3-day gorilla safari to Uganda. But there is a 9-hour transfer from Kampala to Bwindi Impenetrable Forest National Park or Mgahinga Gorilla National Park. Therefore, you will need to allow 2 days of your gorilla trekking experience for travel.
With two extra days at your disposal, you can add a detour to Lake Mburo National park instead of having a full day dedicated to a transfer from Kampala to your chosen gorilla national park.
Vehicle Break Downs Happen
It should be noted that even the best safari agencies occasionally face mechanical issues with their vehicles. Hopefully, this will not be your experience. But when you are booking your gorilla safari, you should be aware that such things happen. Each company has its breakdown protocol. It will save you from a lot of stress if you establish what the company will do in case the car breaks down.
Being aware of this information allows you to be prepared and therefore, less disappointed with your gorilla trekking experience if it should happen to you.
Take Anti Malaria Medication Before Your Trip
One of the worst experiences of an Uganda gorilla safari is waking up on the day of your gorilla trek feverish.  Some mosquitos do carry malaria and you will likely get bitten at some point, even at the Entebbe international airport.
Besides the anti-malaria medication, you should also carry mosquito/insect repellents for your gorilla trek in Uganda.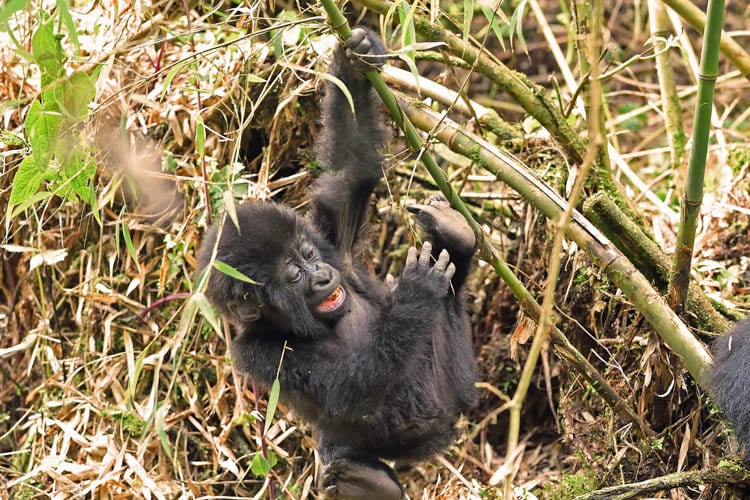 Book Your Gorilla Trekking Permits At Least 4 Months in Advance
You can go gorilla trekking in Uganda year-round. However, summer dates are often fully booked by May. If you are planning an Uganda gorilla safari in the months of July and August, it is highly recommended to book at least 4 months in advance to secure your desired gorilla trekking dates.
Some travel guides might recommend that it is possible to buy permits at the park gates but that is risky, especially during the months of January, late December, July and August.
Trek In the Low Season
Low season months of May and November can be the best time for gorilla trekking in Uganda. In these months the chances are good to see a whole family of gorillas by yourself. A similar experience in the peak months of July and August would cost you $5600. Yet in May and November, there is a possibility of getting the same experience for as little as $700.
The low season months are also highly recommended for lone travelers. The parks will not be crowded and you will likely have everything to yourself at the best rates possible.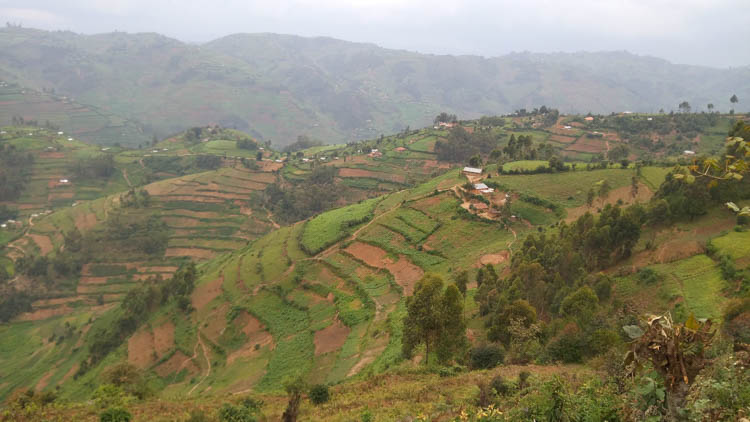 Work On Your Physical Fitness
Gorilla trekking safaris are generally hiking safaris. You must be physically prepared to hike at least 4 hours per day. Failure to have such fitness will really affect your gorilla trekking experience. You will then need to either choose to end your journey even before you encounter the gorillas or pay between $300 and $500 to simply get carried into the gorillas' presence.
Ruhija sector stands out because its gorilla families are relatively closer most of the time. But it will still require minimum fitness to tolerate a 4-hour hike in Bwindi. To learn more, see junglesafarisuganda.com.
Read more: How to Plan a Gorilla Trekking Holiday in Uganda
Author Bio: K.J Lincoln is a Tour Consultant in African Jungle Adventures Ltd. He holds a Bachelor's degree in Tourism and Hospitality Management from Makerere University.