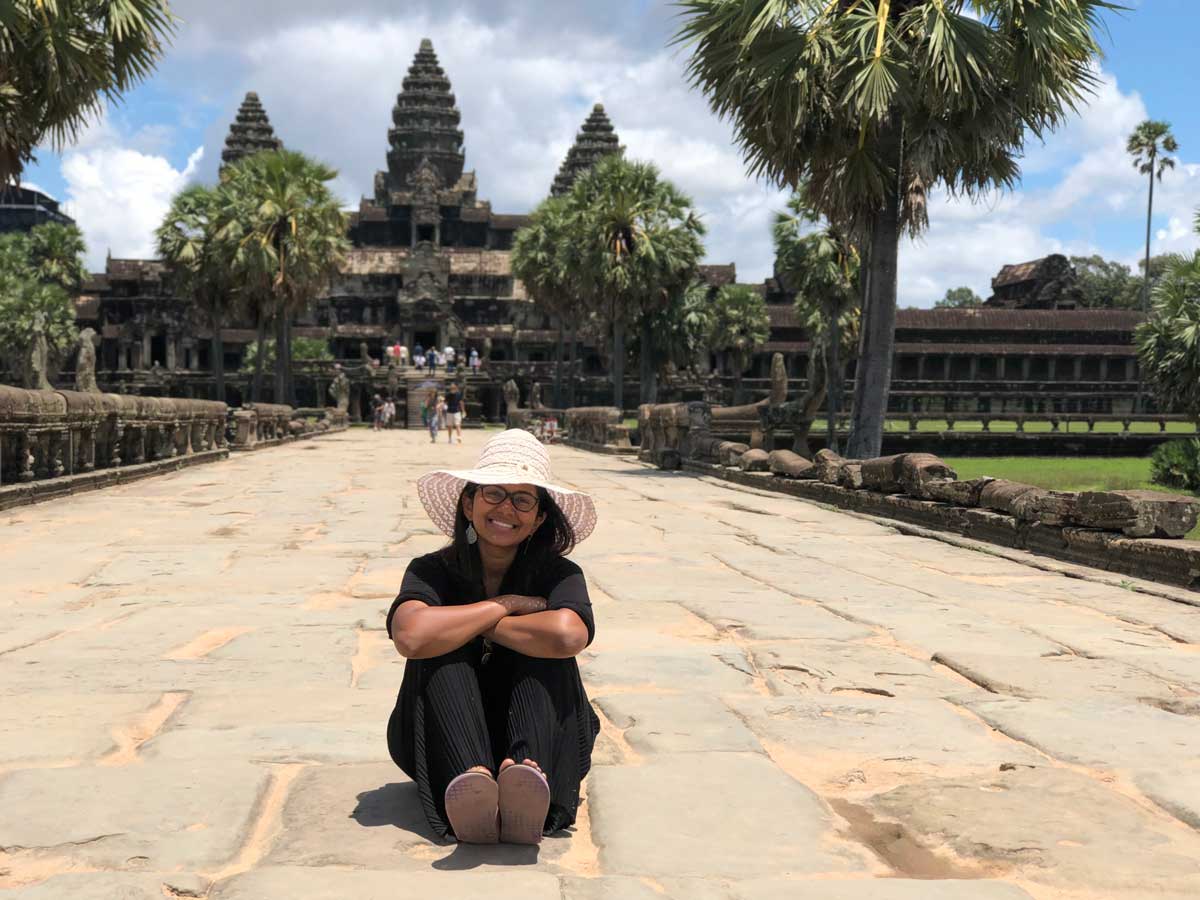 The city knows you better than any living person because it has seen you when you were alone.
Bangkok saw me riding a bike through dingy, narrow alleyways grinning like a child who just ate cake. It also saw me walking around in exhaustive boredom, unsure of what to do and whom to talk to.
Phnom Penh shared my sorrow when I visited the Tuol Sleng Genocide Museum. Siem Reap saw the lethargic side of me, as I took breaks on every shady rock while strolling through the Angkor Wat.
Reflections on Solo Travel
All these cities hold the key to a part of me that will remain locked perennially. All the memories there will live gloriously and die repeatedly within the metaphorical walls I walked through, as they should. But I wanted to share some of the reflections I had during and after the trip.
I would not glorify traveling alone. For as many good moments I had and the memories I created, I fell back onto as many bad habits. I had a greater need to check my phone constantly, stopped to take more pictures than I would have liked, and indulged in watching YouTube videos while alone in the hostel — things I would rarely do back home.
Getting Away from Routine Life
In hindsight, I see that it was a vacation to get away from both my routine life and my well-nurtured habits. I'm glad I did, because now I know more than ever why I need them back. All the activities I mentioned above give short-term gratification, which I craved while walking alien streets without company.
As you might have guessed, the biggest qualm about traveling solo is the lack of human contact. Extroverts would scoff at that sentence, but the introverts out there would understand.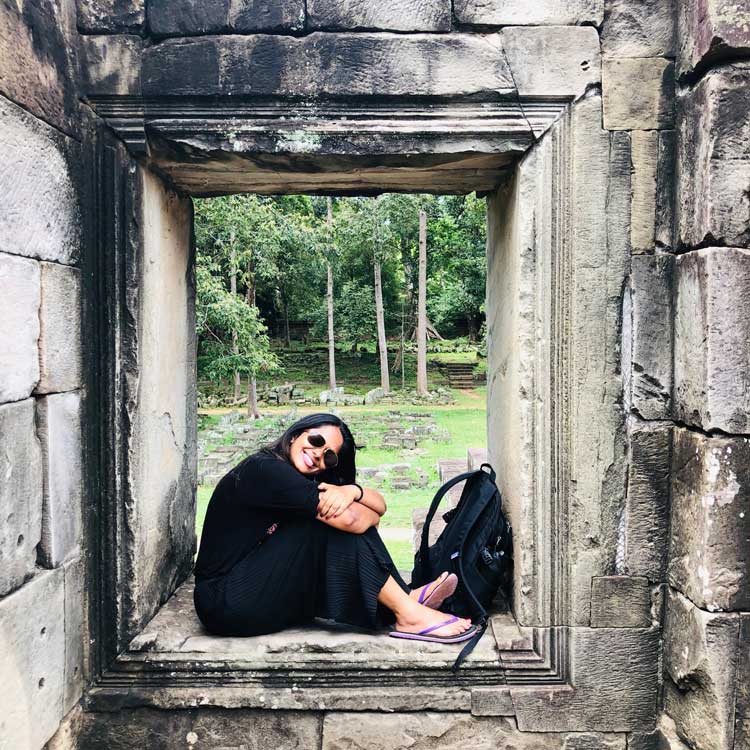 Being introverted, I derive my energy from reading in the park and writing in the library, which isn't to say introverts cannot be social, but that comes with a price.
To place someone like me in a new city filled with strangers and no easy way to communicate was a gamble. I bet against my ingrained nature. I bet I could do it. The result was a mélange of extreme emotions equally felt. Unlike most things in life, this indeed was a dichotomy. Black and white.
A Benefit of Solo Travel: Meeting Others While Traveling
The people I met left an indelible mark on me. Their stories from Ireland, England, Spain, Wales, Korea and elsewhere energized me.
Their eclectic professions gave me child-like excitement: Helping refugees in an NGO in Spain, teaching children English in China, creating artwork in Jodhpur, backpacking across the world to find odd jobs, farming and welding in Scotland.
So there are people out there doing this.
I could never meet this kind of potpourri of professions in Seattle. I believe that our everyday thoughts are a by-product of the people we meet and the things we read. I would be lying if I said I didn't second-guess the work I did as a product manager.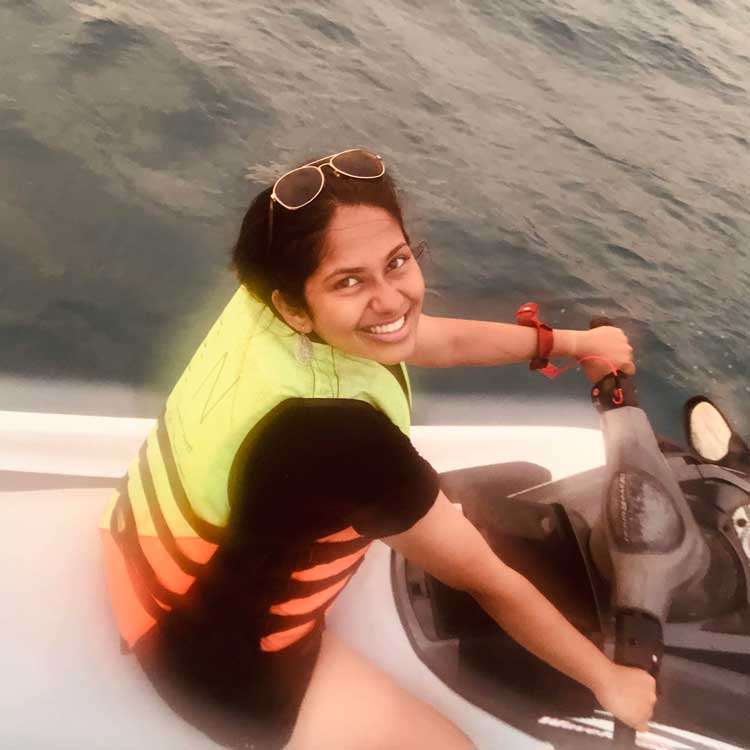 New Experiences: Ziplining, Jet-skiing, Surfing, Snorkeling
My best memories involved doing and learning. The walls in a new country somehow seem less daunting than they do back home. I went zip-lining, jet-skiing, surfing and snorkeling. All of them were akin to morphine shots for me (not that I would know).
I spent an entire day on a boat traveling to various islands and another day biking up a mountain. The museums I visited supplied me with more information than I could handle, and I absolutely loved it.
I'm a curious creature who cannot stand not knowing even the tiniest pieces of information on a topic of interest. Thankfully, I had people who were patient enough to answer all the questions.
Downsides of Traveling Solo
I told you there was a dichotomy, didn't I? The ugly side of the coin surfaced every other day when I was left wanting human connection. Every day, I tread a thin line between let's make the first move and have a conversation and maybe another time.
In hindsight, you would think it was an easy choice. However, hindsight does not take into account the most minutiae of details around the event.
Specifically, the details around one's attention span. As best-selling author/philosopher/podcast host Sam Harris pointed out in one of his episodes, the intersection of space and time is exemplified by attention. You could be sitting at a packed concert, but still be a thousand miles away in a reverie.
Every time I was faced with that dilemma, a simple text notification or an interruption as someone passed by snapped me out of the spell to take the former route. But, every time I took the former option, I peeled away another layer of my shell to be more open.
The downside of wanting human connection was the inability to perform other actions. I anticipated that I would have pockets of time alone, hence I took a book with me and loaded many podcast episodes on my phone. What I didn't anticipate was the paradoxical circle I would fall into.
Every time I felt lonely, I would think about reading. As I thought about reading, a voice inside would whisper how I needed to use the trip to chase new adventures and not do things that I could do back home.
I would settle for some lackadaisical way to spend the time and then bemoan why I didn't spend that time reading to learn something new. Maybe you cannot resonate with this. But I know you have your own paradoxes.
Lessons from Traveling Solo
If you embark on a journey by yourself hoping for a serendipitous revelation, you might be out of luck. I had no one profound moment. Rather, I had more than a dozen quotidian moments when I learned something new that is now stored in various groups of neurons in my brain that fire together.
I learned about the self-sufficiency of the inhabitants in the Selat village in Bali when I saw their handmade bamboo huts, well-oiled irrigation system and homemade crops.
I learned that sometimes good repercussions follow bad actions when I listened to the history of Cambodia and French colonial rule.
I learned once again the things that make me happy: good conversation with a stranger, physically exhausting (yet rewarding) days, riding bikes while singing, and delicious roadside food. And that was more than what I could've asked for.
Author's Bio: Soundarya Balasubramani is a product manager at Salesforce and a graduate of Columbia University. She has been writing the past five years on her blog, and has been published in Indian newspapers and other publications. You can sign up for her monthly newsletter here. She wrote this article based on a 17-day Southeast Asian trip she took to Indonesia, Thailand, and Cambodia. Check out her Travel highlights here.