If traveling to Sicily has always been on your bucket list, then the government of Sicily has some good news!
Future Travel in Sicily
When travel to Sicily opens up again (travel in and out of Sicily is currently closed), the Sicilian government has a special offer to entice travelers to return.

The Sicilian government says it will offer to pay for 50% of airfare for vacationers to this charming Italian island.
Additionally, the €500 million funds would also pick up the check for one night of hotel stays for every three nights that travelers book.
The special offer, called "Empty for Full," would be offered once Italy reopens its borders. The Sicilian tourism office said vouchers for free museum tickets, discounted flights, and hotels will then be made available at the island's official tourism website, Visit Sicily.
The government is doubling down on the estimated €1 billion lost in tourism dollars by waiving all entrance fees to museums and Sicily's most famous sites and historic landmarks. The cost of those waived fees is estimated to be around €45 million.
Current Situation in Italy
Italy's leadership has slowly been rolling out its plans for opening up the country again, recognizing that its citizens cannot remain in lockdown indefinitely.
Earlier this week, Italy's second phase of reopening happened when restaurants and bars were permitted for take-out only. Later in the month, restaurants can open to small groups of diners that wear face masks.
Those working in the construction and manufacturing industries were allowed to return to work and local residents can also enjoy their parks once again.
Starting on May 18th, retail stores will once again open their doors, along with museums and libraries. Finally, on June 1st, Italy's residents will open beauty salons, barbershops, and any type of personal care facility such as massage therapy centers.
Figuring out how to reopen Sicily and all of Italy still remains the biggest challenge for government leaders and Italy's tourism officials. Is social distancing possible at pools, beaches, hotels, restaurants, or even those museums and historic monuments?
These questions will still need to be answered before tourism and visitors are once again welcomed to visit Italy's famous island of Sicily.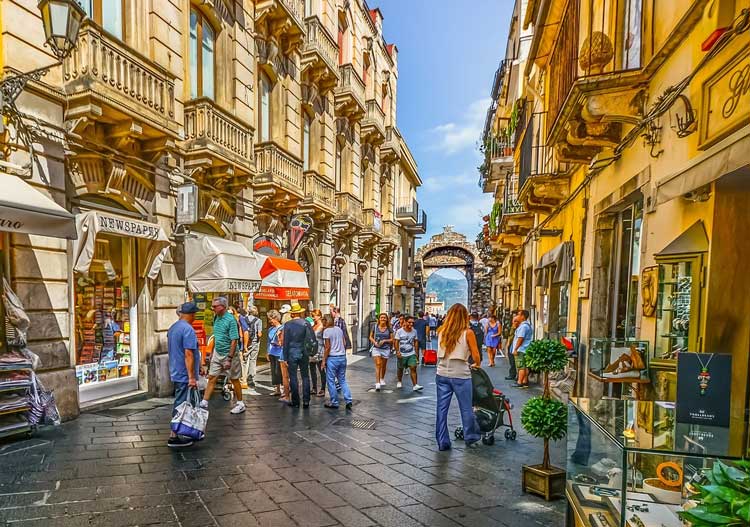 Top Attractions in Sicily
If you need some inspiration, here is a list of the top attractions and places to visit in Sicily: The Cathedral of Monreale (located in Sicily's capital city of Palermo), Erice, Syracuse, Aeolian Islands, Taormina, Mt. Etna, Valley of the Temples, Trapani and of course the spectacular views of the Mediterranean. The town of Modica in Sicily is another popular destination.
While there is still no definitive date for Italy to reopen its doors to visitors, this fund applies to any travel booked when travel is opened again. To learn more, visit Sicily's tourism website. The offer has not been posted yet, so be sure to check back often. When it becomes available, this is an offer you can't refuse.