I began falling in love with the Rogue Valley Oregon years ago when I first went to the Oregon Shakespeare Festival in Ashland.
Then later when I returned to explore Crater Lake National Park. And again, to do a multi-day rafting trip down the Rogue River. After my most recent visit, I confess I'm now completely besotted with the place.
This vibrant Southern Oregon locale has it all. It's a mecca for outdoor recreationists, nirvana for wine enthusiasts, a paradise for foodies and a magnet for arts aficionados. And I could wax rhapsodic about the picturesque landscape, which is so very easy on the eyes.
Wine is Big Business in the Rogue Valley, Oregon
Wine takes center stage in the Rogue Valley Oregon and you'll find it wherever you go. Toss a stone and invariably it'll land in a vineyard, winery or tasting room.
The area has become a top global wine destination due to its distinctive climate and soil, which provide ideal growing conditions for over seventy varieties of wine. It's home to more than 150 wineries representing four different regions: Ashland and Medford, Upper Rogue, Applegate AVA and Jacksonville.
The Ashland and Medford region, which is in the southern area of the valley is known for sophisticated Pinot noirs and sun-drenched Malbecs. In the Upper Rogue, the river soil, low elevations and warm climate are ideal for Zinfandel, Bordeaux, Pinot Gris, Sauvignon Blanc and Chardonnay wines.
Best Tips & Tools to Plan Your Trip
Along the Applegate River is the Applegate AVA. With a relatively short growing season, as well as cold nights, this area is good for grapes that ripen quickly. Varietals such as Merlot, Cabernet Sauvignon and Syrah shine here.
In Jacksonville, all types of wine thrive. It also happens to be a charming, 1850s Gold Rush town that's on the registry of National Historic Landmarks.
Vineyard hopping along the pastoral country backroads is a beloved pastime for many locals and wine-focused visitors to the Rogue Valley. Even if wine's not your thing, though, it's hard not to appreciate the often-magical settings of these wineries.
Irvine & Roberts Vineyards is a Must
One of the most stunning locations is Irvine & Roberts Vineyards in Ashland. Situated on eighty acres, at the confluence of the Siskiyou and Southern Cascade Ranges, this higher elevation winery is widely recognized for its elegant and well-balanced Pinot noirs.
The wines are characterized by an austere style, long finish, bright acidic structure and beautiful fruit expression. In addition to the Pinot noirs, the winery's Chardonnay program is steadily gaining strength.
The tasting room at this family estate winery offers breathtaking, panoramic vistas of the terraced vineyards and surrounding mountains. Sit on the patio if the weather permits and get hopelessly lost in the views.
I did a curated pairing to taste a few limited production wines alongside a selection of focused food pairing bites. The wines included a 2018 Ascendance Chardonnay, 2018 Convergence Pinot noir and 2018 Clandestine Pinot noir.
My favorite was the Convergence for its smooth meld of tart cherry/cranberry/spice elements, medium body and graceful finish. The wine's name has a twofold meaning. It's a nod towards the confluence geography of the winery, as well as an intention to bring people together to drink wine in a place that feels like an extension of home.
The small plates accompanying the wine, which included fresh burrata and local heirloom tomatoes, and flatbread with Chardonnay roasted mushrooms, sauteed cherries and arugula, were delicious. They served to complement and enhance the experience of these expressive varietals.
No Way You'll Go Hungry in this Region
Food plays a prominent role in the Oregon Valley. There are restaurants, cafes, food trucks, farm stands and shops specializing in local, organic, sustainable and seasonable offerings.
Rouge Creamery Cheese Shop is a treat for dairy lovers. For over eighty years, this acclaimed business has been creating handcrafted cheeses, producing a whopping half million pounds annually.
Blue cheeses are its piece de resistance, with its Rogue River Blue a World Cheese Champion in 2019-2020. There's also Oregonzola Blue, Crater Lake Blue, Caveman and Brutal Blue, to name a few.
They are aged three months to one year and produced using old-fashioned cheesemaking equipment on site. Then there are the cheddars, containing such interesting ingredients like lavender, chocolate stout and jalapeños. And let's not forget the cheese curds.
I wasn't a real fan of blue cheese when I entered the store, but I emerged a convert of the Smokey Blue. On my next visit, I want to visit the Rogue Creamery Dairy and Farm Stand in Grants Pass to see the pasture and herd that creates the milk for these prized cheeses.
I also want to meet Charlie and Matilda, the milking robots, and watch the cows milk themselves.
Award Winning Chocolate
From the Creamery, head over to Lille Belle Chocolates, another Rogue Valley Oregon favorite. The place has been in the business of making its own chocolates for the past twenty years.
Think decadent bon-bons and ganache, swoon-worthy caramels, rich truffles and unique bean-to-bars. Owner and chocolatier Jeff Shepherd is a colorful, bigger-than-life character, who is passionate about all things chocolate and can talk your ear off on the subject.
You'll want to try the award-winning lavender sea salt caramels and the smokey blue cheese truffles (are you sensing a pattern here?), as well as "The Most Awesome Chocolate Bar Ever!"
This concoction is the perfect balance of creamy, sweet, salty, nutty and crunchy. Get a few to go, or you'll regret that you didn't later. And while you're at it, add one of the handcrafted ice cream sandwiches to your stash.
The Harry and David Country Store is also a popular spot for visitors. All the products you've come to know and love from this company are here in one place. It's easy to lose track of time, as you peruse the aisles chockful of gourmet food and gift items, and naturally, wine.
Restaurants Not to Miss for Breakfast and Lunch
When it comes to restaurants, start your day at Over Easy in downtown Medford with one of Chef Braden Hitt's eclectic breakfast/brunch creations. The menu, which changes weekly, may include frittatas and other egg dishes, biscuits and gravy, cinnamon-oat, apple and whole wheat pancakes and more.
I fueled up with a tasty mushroom omelet, complete with pea shoots and asparagus on a potato cake with lime crème Fraiche. Give your morning an extra boost with an Elderflower Meyer Lemon or Prickly Pear Lime mimosa.
Put Truffle Pig on your list when it's time for lunch. This food truck can be found in several places around Medford and has a reputation for its gourmet interpretation of food truck fare. On Wednesdays and Fridays, it's stationed in the parking lot of the Fry Family Farm.
The farm is a destination in itself because of its well-known farm store, which offers organic produce, plants, fresh baked pies, preserves, pickles and more.
I opted for Truffle Pig's avocado toast and in my humble opinion, it was hands-down the best avo toast I've eaten, and I've had my fair share over the years.
Maybe it was the ultra-creamy avocado, the edible flowers, the fermented honey, the feta, the artisan bread…It was a work of art – almost too pretty to eat. I am truly spoiled now, as the bar for future avo toasts has been set stratospherically high.
Delectable Dinners
Pomodori Bistro and Porters are two good options for dinner. Italian reigns supreme at popular Pomodori's, where entrees include such dishes as Chicken Parmesan, Salmon Picatta, Lobster Fettucine, Veal Marsala and Meatballs Bolognese.
Portions are large and easy to split between two. And there's a good selection of craft cocktails from the bar. The atmosphere is casual and upbeat in this hip establishment.
At Porters, you'll dine in a renovated railroad depot that's been designated as a National Historic Landmark. Numerous original features of the old building still exist, from the red roof tiles and massive wooden beams to the golden painted radiators and hand-hewn brickwork. There's even the original railway Passenger Ticket Counter – now part of the bar.
The cuisine is classic American, featuring Columbia River steelhead, Alaskan halibut, ribeye, fillet mignon, lamb, crab cakes and more. Save room for the Pot de Crème S'more, which might make you nostalgic for your campfire days.
Discover a Vibrant Arts Scene
The arts scene in the Rogue Valley is alive and well. There are theaters, art centers, galleries and museums. Plus the area is a hotbed for artisans and crafters.
First and foremost is the famed Oregon Shakespeare Festival in Ashland. Known for its productions of classic and modern works, this professional, non-profit theater has a worldwide reputation.
Shows occur in three different performance spaces; two indoor and one large, outdoor venue with seating for over a thousand. This summer and fall, the outdoor Allen Elizabethan Theatre will play host to a series of music and dance concerts, as well as one main theatrical production.
Check out the Schneider Museum of Art (admission is free) on the campus of Southern Oregon University in Ashland if you have time. The museum has a rotating slate of exhibitions, primarily contemporary art by national and international artists. Its permanent collection focuses on twentieth-century art, with such notables as Alexander Calder, Andy Warhol and Mark Tobey.
When I visited the museum there was an interesting exhibit of Cuban art from the Jordan Schnitzer Museum of Art at the University of Oregon in Eugene. Also on display was an exhibit interweaving the practice of collecting with the collectible, featuring works by Noah Breuer.
Breuer took his hobby of collecting baseball cards and combined it with his desire to make art. Eclectic collages and paintings evoked a vintage feel. It reminded me of my sons' various collections when they were growing up.
Colorful Medford
For more free art, stroll downtown Medford. You won't be able to miss the Vogel Plaza Mural. This colorful, bold piece of work is a visual feast. It celebrates the city's past and present, its agricultural roots, traditions and culture.
Pear and apple blossoms, the main crops in the orchards around Medford, feature prominently. Other elements include birds and plants native to Oregon and historic buildings in the area. Sit on one of the benches with a cup of Joe from Cultivate Coffee + Tea while you take it all in.
Medford is also home to the Craterian, a historic theater. Back in the day, it was a hot vaudeville spot. Ginger Rogers once graced the stage. Today, this state-of-the-art performance venue offers a wide range of productions and concerts, classes and workshops, and has become a gathering hub for the community.
Explore Natural Rogue Valley Oregon
It doesn't get much better than the Rogue Valley if you want to commune with nature. The area boasts over 200 days of sunshine a year. You can hike, bike, raft, golf, fish, paddle, go ziplining, even take a hot air balloon ride, all within easy reach.
The gem of the region is Crater Lake National Park. It is about two hours from Medford and is a must for first-time visitors to the region. Getting out on the Rogue River is also a highlight, whether you raft, kayak or take a jet boat down this wild and scenic marvel.
On this trip, I chose to explore a few places that were new to me. Less than twenty minutes from Medford are the Table Rocks. There are two trails, Upper and Lower. I did Upper Table Rock, a moderate hike, which afforded views of landmarks such as Mount McLoughlin and Mount Ashland, and wild lilacs along the way.
The valley is also known for its waterfalls. Popular are Mill Creek and Barr Creek, located in Prospect State Scenic Viewpoint, a small State Park off of Crater Lake Highway. A short trail takes you first to Mill, then Barr Creek Falls, the taller of the two.
Another trail takes you to The Avenue of the Boulders. Here's where you'll see the result of ginormous rocks heaved all the way from Mt. Mazama (more than twenty miles) when it erupted thousands of years ago. On a hot day, it was fun traversing the boulders and dipping my feet in the river.
Just up the road a way is the Natural Bridge, an ecological wonder. Here, the Upper Rogue plays hide-and-seek. Basically, it disappears underground into a lava tube, forming a natural land bridge, then reappears further afoot. An easy loop trail provides the best views.
Play then Stay at Orchard Home Bed & Breakfast
Accommodations are plentiful in the Rogue Valley, Oregon from amenity-rich hotels and lodges to quaint inns and cozy B&Bs. And if you prefer to set up a tent, there are dozens of sites with scenic backdrops.
Orchard Home Bed & Breakfast served as basecamp during my stay. This lovely, 15-acre property is conveniently located in Medford, close to many attractions.
Yet it feels a world away as soon as you drive up the pear tree-lined driveway. Owners Jeanie and Russ Payne have created a heavenly oasis set amid fruit orchards, gardens, ponds and fountains.
There are two private suites available for guests – the Royal King and the Vintage Queen. My husband and I stayed in the Royal King. It was extremely spacious and boasted a fit-for-royalty four-poster bed, an extra-large jacuzzi for two, a fireplace and comfy sitting area. Each suite has its own entrance.
Make sure you're hungry in the morning for the farm-fresh breakfast at the historical main house. We were treated to omelets with eggs from the couple's chickens, homemade blueberry muffins and a fruit salad.
While we ate, Jeanie and Russ told us about their 1913 home and property. Russ, a landscape designer, is credited for the lush setting. Jeanie, an event planner, takes the reins when it comes to dealing with the many weddings and other occasions that occur on the grounds.
They told us that operating Orchard Home has been a labor of love. They do it because they really enjoy meeting people from all over the country and around the world.
If You Go: www.travelmedford.com
Author Bio: Debbie Stone is an established travel writer and columnist, who crosses the globe in search of unique destinations and experiences to share with her readers and listeners. She's an avid explorer who welcomes new opportunities to increase awareness and enthusiasm for places, culture, food, history, nature, outdoor adventure, wellness and more. Her travels have taken her to nearly 100 countries spanning all seven continents, and her stories appear in numerous print and digital publications.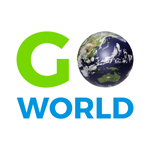 Latest posts by Go World Travel Magazine
(see all)