From the wet and wild Rogue River to the cool mists of the towering redwoods and the rugged coastline of southern Oregon there is an adventure waiting.
The Rogue River corridor, chock full of wildlife, has a rich history of gold miners, fishermen, Native Americans, and river rats of all stripes. Alternately, a stroll in the last remaining stands of redwoods promises to soothe your soul while stunning vistas on the coast make your heart pound.
River Adventures in Southern Oregon
Momentum River Expeditions offers a cushy four-day camp/raft trip that kids and adults alike can enjoy. In summer, the river is a mellow glide with bouncy wave trains and splashing rapids to keep you cool.
The 40-mile float trip begins at Rainey Falls in Galice near Grants Pass. Momentum River Expeditions takes pride in allowing for travelers to be part of the southern Oregon adventure. You can row as much or as little as you choose. After all, it is your holiday.
If you want to man your own boat, you can hop in an inflatable kayak. Jump into the clean, clear water to cool off and swim beside the boat during calm glides. Or, just sit back, do a little birding, and watch the world go by.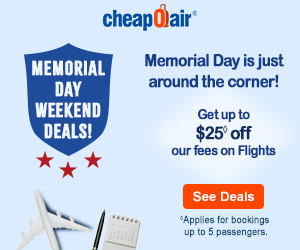 At the end of a rafting day, you will be greeted by your camp guide with tents popped, latrine installed, and cool lemonade prepared. While you settle in for the night, your guides, like elves in the forest, prepare tasty, creative appetizers and ply you with fine Oregon wines.
Dinners are delicious creations, from chicken with ginger sauce to steak spiked with chimichurri. Fresh vegetables from farm to table magically appear. But be sure to leave room for dessert.
Mornings are cool and serene. A slow sun creeps over the mountains casting yellow and gold reflections on the translucent water. Daybreak begins with bird talk, coffee at seven, and a bountiful breakfast at eight.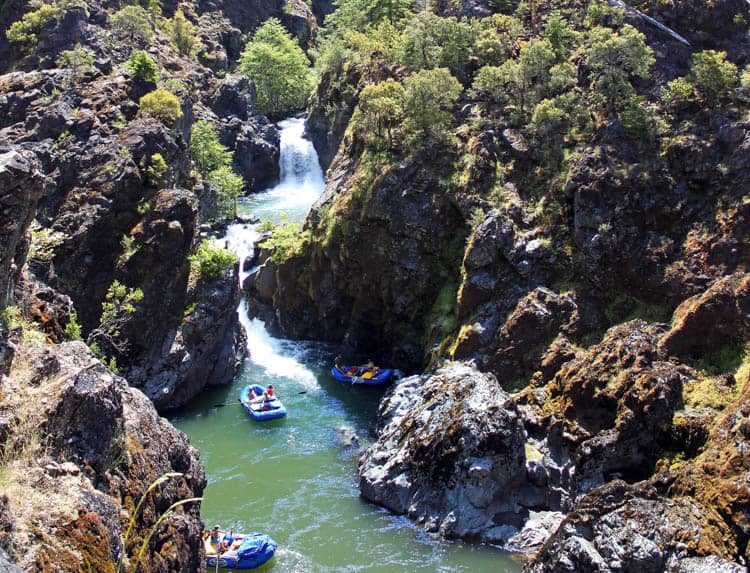 Then you're off to another full day of rafting. Plus, short hikes up slot canyons like Whiskey Creek, an easy amble through a fern-laden forest tracing a side stream. A stop at the Rogue River Ranch provides the opportunity to learn more about the history of the river at a museum.
Don't miss taking a dip in the tranquil swimming hole nestled in the shady ravine while you are there.
Wildlife is plentiful. Squawking Canada geese fly low over the water in V-formations. Osprey hovers overhead preparing to dive for dinner. Eagles are also a common sight.
A doe turned up at our camp for happy hour with two spotted fawns in tow. They held no fear of the rafters passing through their domain. A black bear even followed us from the shore. He seemed as curious about us as we were about him.
The Rogue River Trail overlooks the river tracing the path of the rafters. In the spring, Momentum offers a raft-hike option for the hardier.
They set up camp and prepare meals for hikers. This allows hikers to enjoy the trek with just a daypack and look forward to the comforts at the end of their hiking day. There is also the option of a lodge-to-lodge rafting trip that runs simultaneously with the camp trip.
Those who prefer the conveniences of the lodge can have the same rafting experience as the rest of the people in their party. There are options for all levels of physical condition and desire for adventure.
Walk Among Giant Redwoods in Stout Grove
After cooling your jets on the river, return to Grants Pass and pick up the Redwood Hwy (199). This curvaceous highway careens through thickly forested slopes and overlooks the rugged corridor carved by the Smith River.
It then deposits you in California's Jedediah Smith Redwoods, home to the Stout Grove, arguably the most enchanting stand of the giant trees left for us to enjoy. Breathe deeply of the cool breath of the monarchs that have survived humans, fires, and insects for millennia.
Walk softly through the waist-high sword ferns and marvel at the strength and stillness of these generous trees. The path to the grove carries on to a beach on the Smith River where you can take a dip.
Further along the unpaved Howland Hill Road, you will find the six-mile Boy Scout trail that leads to Fern Falls. Be sure to stop at Hiouchi Visitor Center for trail and road closure updates before embarking on explorations of the park.
Seaside Adventures Along the Southern Oregon Coast
Brookings, a harbor town 17 miles north of Hiouchi, is a good springboard for adventures in the region. If you crave a quiet moment in the trees, the Oregon Redwood stand, (six miles south of Brookings, four miles inland on an unpaved road to the trailhead) is worth the effort.
The Loeb River Walk nine miles inland off Hwy 101 is shaded by redwoods, red-barked manzanita, and ash. Mornings on the coast can be overcast so it's is a great way to start the day. It also overlooks the emerald-green Loeb River sparkling in the sun.
Just north of Brookings is the much-photographed Harris Beach. Enjoy the views of Goat Island and sea stacks which are home to thousands of shorebirds. It is one of the few protected sandy beaches with facilities for sunbathers and swimmers to enjoy.
Plan to explore the twelve gorgeous miles of the Samuel H. Boardman Scenic Corridor a few miles north of Brookings on Hwy 101. A series of pullouts take you to viewpoints of the dramatic shoreline carved by ceaseless wind and waves.
Be sure to stop at Cape Ferrelo. Here you can stroll through a wildflower meadow to a bench in the sun overlooking Lone Ranch Beach. Natural Bridges Cove, a viewpoint over churning sea caves, is also the trailhead to a shady walk through a moisture-laden forest of ferns and manzanita.
The stretch of coast from Brookings to Bandon, with its fun historic district, is stunning. Miles and miles of sweeping white-sand beaches dotted with sea stacks carved by crashing surf fires the senses.
Gold Beach is where the Rogue River meets the Pacific. This brings you full circle on your explorations of unspoiled southern Oregon. You can take a jetboat ride from here up to Bar Blossom rapids.
A boulder jumble blocks them from going further upstream and snags many a rafter coming downstream to their takeout point. This natural barrier keeps the scenic 40-mile wildlife corridor pristine for rafters, fishermen, and hikers.
Book This Trip
Ready to trek through canyons and beaches of Southern Oregon? Start planning your trip with hotel and VRBO accommodations, local restaurant reviews, the best hikes in Oregon and more through TripAdvisor and Travelocity.
Be sure to get the best deal on flights and car rentals when you book with CheapOair.
Author's Bio: Adventure-travel writer, Linda Ballou's mission is to get to as many beautiful places as she can before they are gone! She shares a host of travel articles and information about her memoir Lost Angel Walkabout-One Traveler's Tales and her guide book Lost Angel in Paradise at LostAngelAdvenures.com.
Learn more about her novels at www.LindaBallouAuthor.com
Join her on Facebook