Editor's Note: We're all dreaming of travel ahead. Here's some inspiration for future adventures. We share places, products and activities we recommend. If you make a purchase using a link on our site, we may earn a commission.
Some 20 years ago, the small town of Bend, nestled on the east side of the Cascade Range, was hidden from almost everyone outside of the state of Oregon.
In the early 2000s, when a wave of people from other states flooded the Portland area to explore its beaches, mountains and rivers, some began to trickle southeast to Bend. In the past 20 years, Bend's population has almost doubled, landing at about 100,000 people in 2019.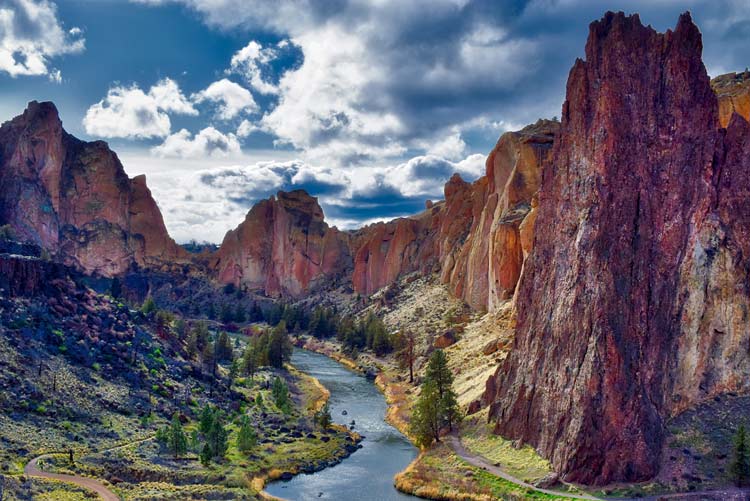 Smith Rock State Park: Internationally Renowned Rock-Climbing
Admittedly no longer a hidden spot, Smith Rock still qualifies as a gem you don't want to miss. An internationally renowned rock-climbing destination that sits about 20 miles north of Bend, Smith Rock offers so much more than climbing.
Visit Bend, Oregon
Bend emits a casual vibe with people wearing typical Pacific Northwest attire: fleece and puffy coats in winter, flip flops and shorts in summer. While nicer restaurants abound, diners may be wearing denim.
Many Bend residents live to play, and they may leave work to head to the ski runs of Mount Bachelor or to paddle down the Deschutes River. Travelers relish Bend's slow pace and its 360 days of sunshine.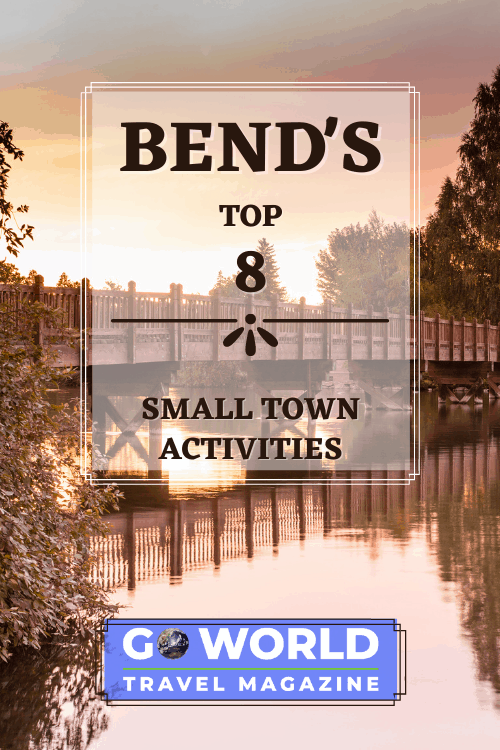 While the town has officially been discovered, it still maintains some secrets.
Filled with activities for lovers of the outdoors, food, animals, and history, Bend makes a wonderful destination for traveling families. I've made several trips with my daughters, and we recommend these hidden gems in Bend that only the locals know.
While you enjoy all the local beauty, be ready for the ever-changing Oregon weather with layers from Sierra Trading Post. Pack light with just some moisture-wicking long sleeves for the big hikes and the essential ankle pants for the big meals after and you're set! Check out all of their selection and outdoor gear here.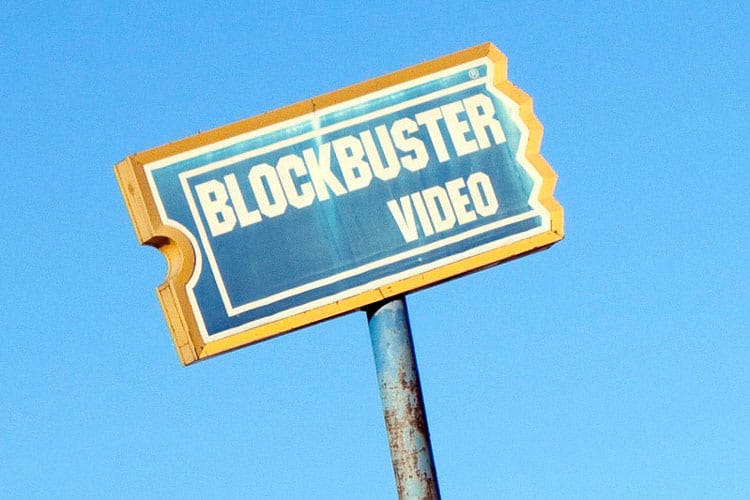 Last of the Blockbuster Video Stores
Let's help our children appreciate streaming services!
At the purported last Blockbuster Video on planet Earth, you'll be transported back to the 20th century as you wander aisles of blue and yellow.
If you're like me, you'll describe to your children the efforts you used to go through to watch a movie and stock up on souvenirs like a commemorative Blockbuster membership card and a t-shirt declaring, "Be Kind. Rewind!"
Crescent Moon Ranch, North of Bend, Oregon
About 20 miles north of Bend, you'll find a stock of well-kept alpacas at Crescent Moon Ranch. Enter a small shop on the property to purchase a few dollars' worth of alpaca food, packaged in small Ziplock bags, and examine the lovely alpaca wool sweaters, shawls, and socks.
In the fields, my daughter and I were fortunate to see alpacas born that morning. You may approach, pet and feed any gentle beast that walks over, apart from the babies.
With views of the Three Sisters and Mount Jefferson to the east and cliffs of Smith Rock State Park to the north, you might have trouble pulling yourselves away.
Bend's Bontà Natural Artisan Gelato
If gelato can be healthy, you'll find it at Bontà. Their gelato is always free of artificial colors, flavors, stabilizers and preservatives, and they use organic, fair-trade ingredients when possible.
You may sample traditional flavors, like stracciatella or hazelnut, though I encourage you to branch out to their specialty creations like honey lavender and marionberry sorbetto. You won't regret it.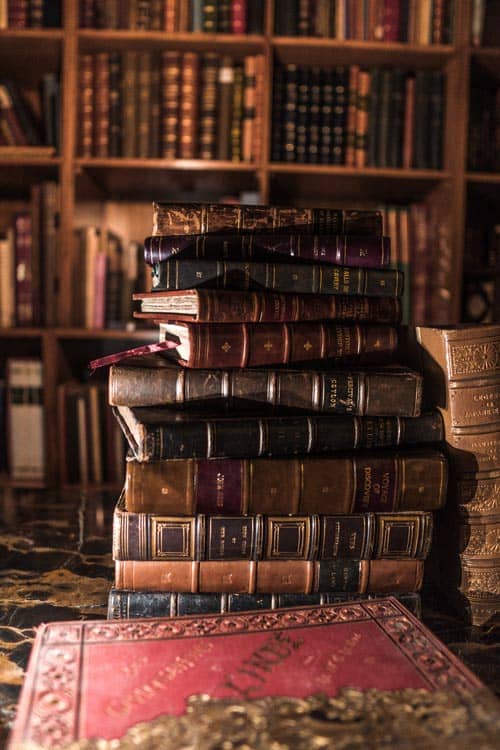 Dudley's Bookshop Café in Downtown Bend
If there's a mark of what makes a town a good place to live, an independent bookshop might just be it. And Dudley's Bookshop Café has all the hallmark traits, including worn, comfortable seating, top-notch coffee and beloved titles at reasonable prices.
Wander Bend's downtown core, and then make a stop at Dudley's when you need a sip or a rest. You may not walk out empty-handed.
With about 650 acres, visitors can picnic near the river, hike, bike or visit the playground, all within views of the Three Sisters and Mount Jefferson. Dogs are welcome too.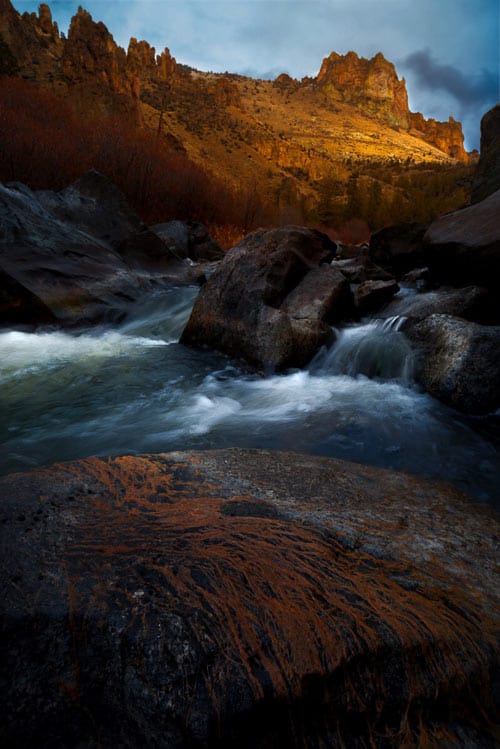 Enter a New World in Oregon's Lava River Cave
Entering Oregon's longest intact lava tunnel is like entering another world. Learn about the geography of these landforms and the history of the volcanic area during this easy, two-mile round-trip walk.
The entrance just 12 miles south of Bend. Pack your headlamps and jackets, even in midsummer because it is chilly in the cave.
Picnic by a Waterfall at Oregon's Tumalo Falls
Under a half-hour from Bend, you'll find the majestic 97-foot-high Tumalo Falls. Popular with locals, the falls lie just a few minutes past the trailhead, so the hike is achievable for capable people of any age.
Stop by the waterfall with your picnic or continue on your way for a longer hike.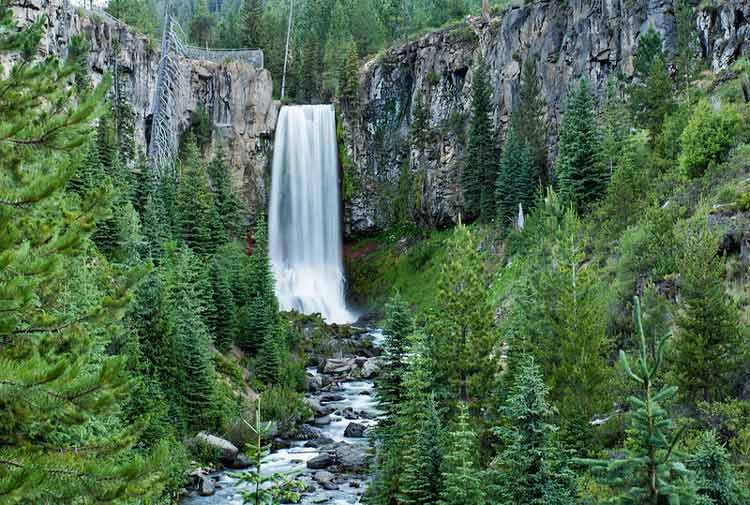 Fun for the Whole Family at Oregon's High Desert Museum
Situated just south of Bend, the High Desert Museum celebrates the flora, fauna and cultures of the region.
Children may enjoy watching the porcupines and otters scamper, learning about the indigenous groups that call Central Oregon home or visiting Miller Ranch where actors homestead like it's 1904, inviting children to garden and feed chickens.
Not exactly a hidden gem, but not to be missed.
Bend, Oregon can keep you busy for days, and when you tire of the places mentioned above, simply lounge by the lovely Deschutes River in downtown Bend, at Drake Park. Making memories is easy in Bend.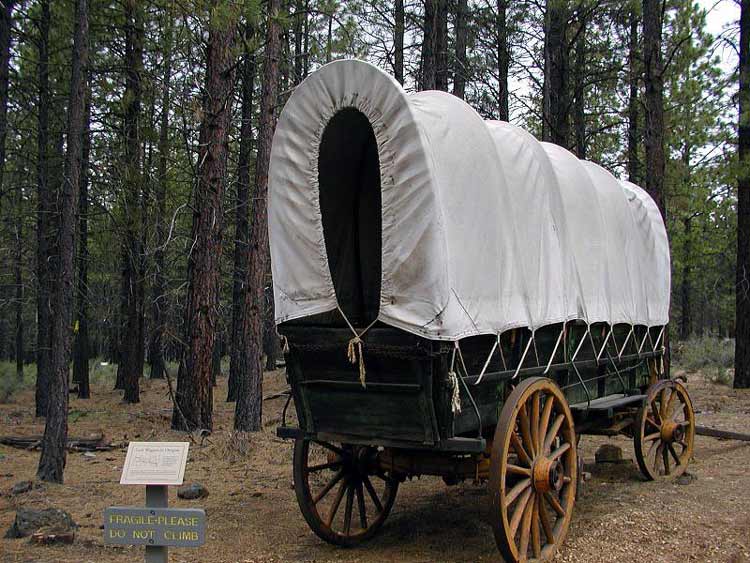 If You Go
Book This Trip
Ready to experience the American Northwest without hitting a major city? Plan your trip to Bend, Oregon at Travelocity and TripAdvisor, where you can find everything you need to know, from local reviews on hikes to daily hotel deals.
Explore the city further on a tour with GetYourGuide. From a Half-Day Cascade Lakes Kayak Tour or a little more extreme on the Expert Guided Volcano Tour, GetYourGuide has top-rated experiences that will make your trip to Bend unforgettable.
Author's Bio: Originally from the East Coast of the United States, Stephanie Tolk has been in Portland, Oregon since 2000, where she lives with her husband and two daughters. Stephanie has volunteered, worked, lived, backpacked, and traveled in over 40 countries, spending over four years of her life abroad. She speaks a little Dutch, a little French, and a lot of Bambara. You can read more of Stephanie's work at stephanietolk.medium.com.