Having grown up in Egypt and traveled extensively throughout the country, I had yet to experience the marvels of Luxor. However, upon my return to Egypt earlier this year, I made it a priority to visit this enchanting city, and it proved to be one of the most remarkable and enlightening trips of my life.
Without any prior planning, I secured an Airbnb and purchased a ticket, and within two days, I was on my way to Luxor.
Best Tips & Tools to Plan Your Trip
Luxor is a city where ancient and modern wonders converge, making it a destination that should be on every traveler's bucket list.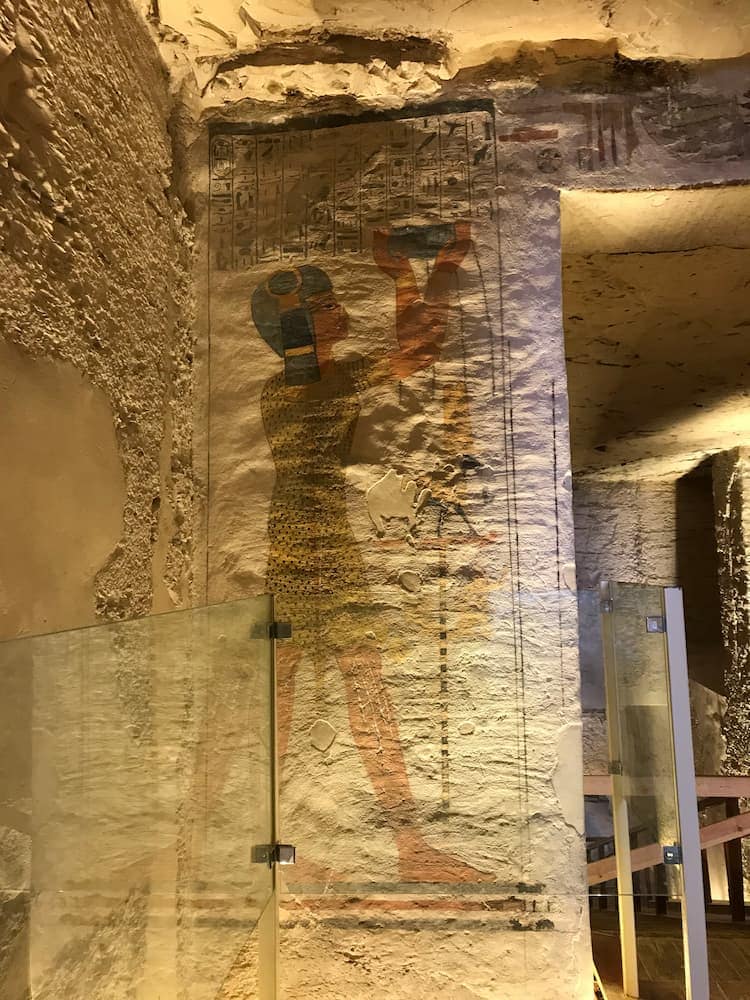 Luxor, "World's Greatest Open-Air Museum"
Located in upper Egypt, Luxor is often referred to as the "world's greatest open-air museum." Across the Nile River, one can find the monuments, temples, and tombs of the west bank, including the Valley of the Kings and the Valley of the Queens.
Among the must-see attractions are the Valley of the Kings, Karnak Temple, Luxor Museum, and the Great Temple of Amon. Additionally, visitors can stay at the Winter Palace Hotel, where Agatha Christie wrote Death on the Nile during her stay.
Luxor, a captivating destination that beckons to travelers from all corners of the globe. Its allure is undeniable, drawing in visitors who seek to immerse themselves in the rich history and breathtaking beauty that this ancient city has to offer.
A Majestic Nile River Cruise
And what better way to embark on this unforgettable journey than by cruising along the majestic Nile River? Picture yourself on a luxurious cruise ship, gliding through the tranquil waters, as the mesmerizing landscapes of Luxor and Aswan unfold before your eyes. This is a voyage that promises to transport you to a bygone era, where pharaohs ruled, and legends were born.
Luxor experiences some of the driest, sunniest, and hottest weather in the world during the summer months, with temperatures reaching up to 48 degrees Celsius. Therefore, it is advisable to visit between November and March when the weather is more temperate.
Upon my arrival, I was unsure of what to expect, but I was eager to explore all that the city had to offer. I opted to stay a few miles outside of the city center, in the nearby villages, which offered clean air and a peaceful atmosphere.
I also noticed that many foreigners have made Luxor their home, either by owning property or renting long-term. The city's traffic is relatively light, making it easy to navigate by car, motorcycle, or carriage. Luxor is a compact city, so it doesn't take long to travel between different locations.
Once you arrive in Luxor, prepare to be captivated by its serene ambiance. This is a place where time seems to stand still, allowing you to escape the hustle and bustle of the city and find solace in the tranquility that surrounds you.
Take a deep breath of the crisp, fresh air and let your worries melt away. Luxor is a sanctuary for the mind, a haven for those seeking respite from the chaos of everyday life.
When it comes to food, you're in for a treat! From mouth-watering international cuisine to authentic Egyptian dishes, the options are endless. And what better way to end your day than by watching the sun set over the city?
As night falls, grab a cup of tea and take in the breathtaking views of the Nile River. For a unique experience, rent a felucca and cruise along the Nile while listening to some great tunes. You'll get to see the city from a whole new perspective and create unforgettable memories.
Let's talk about the locals. These folks are the epitome of friendliness and helpfulness. However, if you're a foreigner, their approach might come off as a tad aggressive or uncomfortable for your liking. But don't fret, most of them mean no harm.
They'll try to entice you into checking out their souvenir shops, dining at their restaurants, or even taking a tour of the city. If you're not keen on any of these options, simply decline politely and go about your business. Just a heads up, some of them can be quite persistent, so be on the lookout!
It's Common Practice to Negotiate
As a foreigner, it is common practice to engage in negotiation when purchasing items from local markets or souvenir shops, as sellers often initially set higher prices.
Although Arabic is the main language spoken in Luxor, you'll be happy to know that many locals and tour guides speak English, French, Italian, Spanish, and other languages, so you won't have a hard time getting around. However, it would be helpful to learn a few Arabic words or phrases before you go.
As a foreigner, you have the absolute freedom to dress as you please. However, it is important to bear in mind that Egypt is a conservative country where people generally opt for more modest attire. Nevertheless, you can still enjoy your fashion sense as Luxor is relatively safe and tolerant towards different styles of dress.
The route between Luxor and Aswan is well-traveled, with numerous cruise ships ready to whisk you away on this extraordinary adventure. But if cruising is not your cup of tea, there are other ways to reach this enchanting city.
Whether you prefer the freedom of a car, the convenience of a bus, the charm of a train, or the swiftness of a plane, Luxor is within your reach. Egyptian National Railways offers a regular service from Cairo, a journey that will have you arriving in Luxor in just under 10 hours. Alternatively, for those with limited time, a quick flight will have you touching down in no time.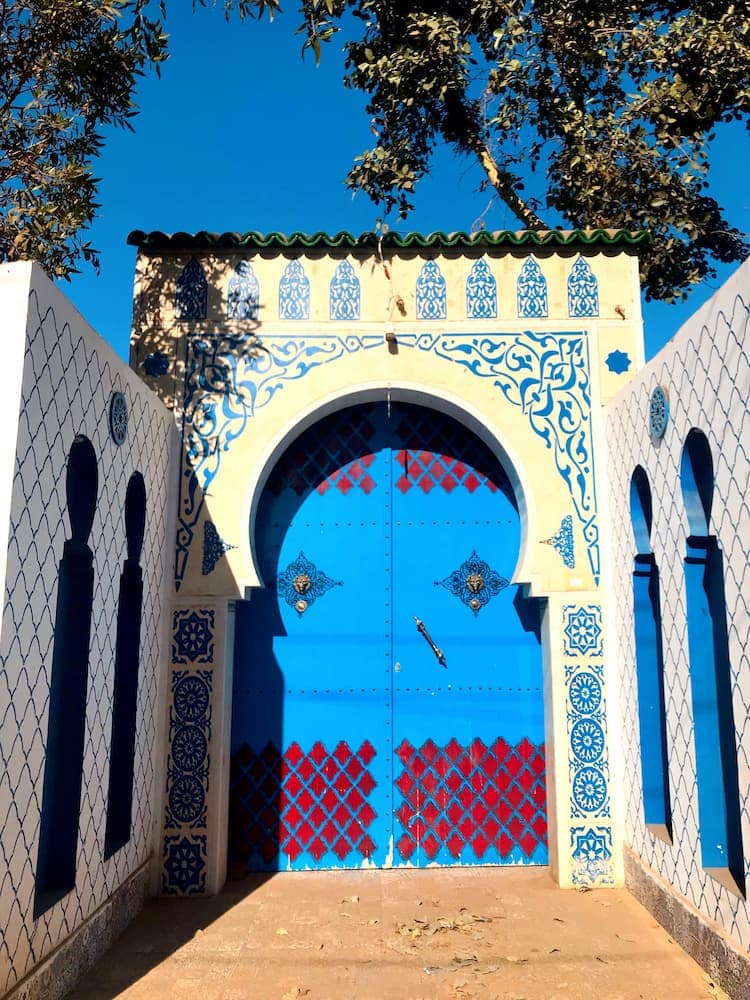 As I reflect on my own journey to Luxor, I am filled with a sense of longing to return. This is a destination that leaves an indelible mark on your soul, beckoning you to come back and explore its wonders once more.
So, whether you choose to embark on a Nile cruise or opt for an alternative mode of transportation, Luxor awaits, ready to embrace you in its timeless embrace. Trust me, it's a place you'll want to revisit time and time again.
Find below helpful links:
15 Best Things to do in Luxor, Egypt — The Discoveries Of
34 Fun & Unsusual Things to Do in Luxor, Egypt – TourScanner
The Ultimate 3 Day Luxor Itinerary For Travelling Independently (thirdeyetraveller.com)
Inspire your next adventure with our articles below:
Author Bio: Jouja Shaker is a travel planner and a freelance writer. Her passion for travel started at a young age, and she has since cultivated a deep-seated desire to explore the world. In addition to writing and traveling, she also works as a support engineer for a globally recognized company. Her interests include literature, writing, and discovering new destinations.