Filmmaker Neil Sandoz spent three months in the city of Aswan, Egypt in a small Nubian village called Gabil Tagog. He immediately fell in love with the people, culture and cuisine of this small community on the banks of the Nile. The Nile is the artery of life for this region.
Aswan, Egypt on the Nile River
Aswan is an oasis in the middle of a mighty desert, and the city lives and breathes through the Nile river. It sits upstream of the Aswan dam, just north of Lake Nasser, making the waters cold, clear, and abundant with fish and life.
In one way or the other, everyone is involved with the river. Sandoz and his good friend, Ragab, interviewed men in the community about their upbringing in Aswan.
Once a tourist hot spot, this Nilotic community now feels the pangs of decline. Yet, when asked what their hope for the future was, it was clear — to help others understand the beauty, the peace, and the richness of this town on the Nile.
"We moved here to live in and learn from an immersive Arabic speaking environment," says Sandoz, "and we are forever grateful and changed from our time in Aswan among the golden people."
Credits:
Produced by Neil Sandoz & Eslam Mohammed
Music provided by Marmoset – marmosetmusic.com
Title Animation by Evan Wright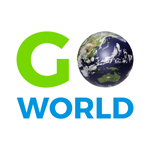 Latest posts by Go World Travel Magazine
(see all)