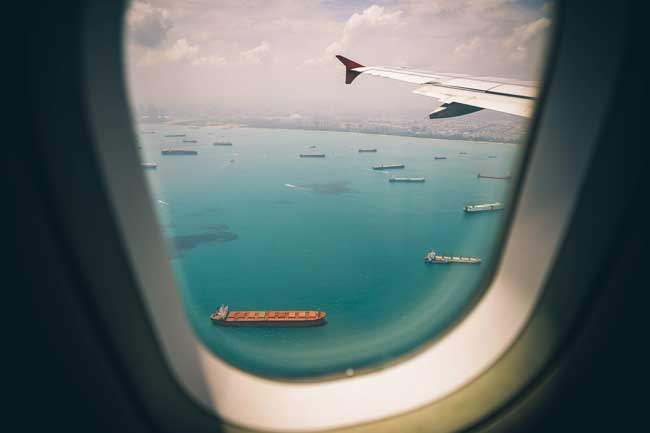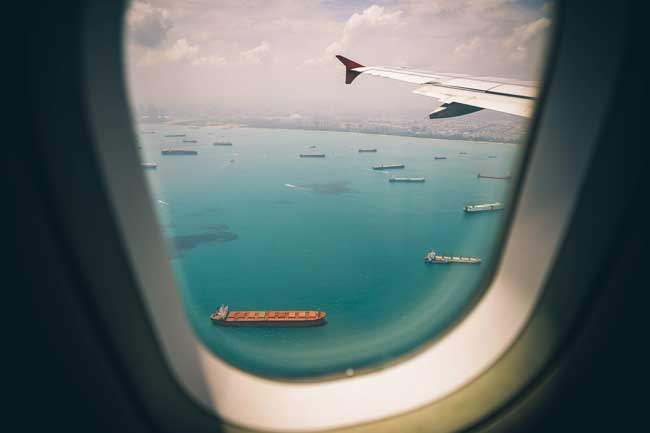 Do you want to travel the world? One of the cheapest and simplest ways to do that is with a round the world airline ticket. Several airline alliances offer round the world tickets, more commonly known as RTW tickets. The perks of round the world flights far outweigh the cost of multiple one-way tickets.
So what is a round the world ticket anyway?
Best Round the World Ticket
A RTW ticket is an airline pass based off a mileage system that allows you to book an itinerary of flights for much less than the cost of individual tickets. Depending on your destinations, the passes also let you fly with other airlines in the same airline alliance.
For example, if you buy a ticket from American Airlines, you can connect to flights with their partner airlines, such as British Airways, Cathay Pacific and Qantas.
Which RTW should you choose?
You'll find round the world tickets with OneWorld, Star Alliance and SkyTeam. Each alliance has different conditions that apply to their passes, but generally speaking, the ticket will be valid for a year (12 months) from the start date.
When you purchase the ticket for your round the world trip, you'll need to make sure you move either east or west, because depending on the alliance you go with, backtracking can cost you.
It's easier to move from country to country or even continent to continent, although you can make up to three or sometimes even five stops in one country before moving on. Star Alliance only allows five stops in the U.S., for example. However, you do need to make sure you begin and end your trip in the same country.
How Does a RTW Ticket Work?
Star Alliance offers round the world tickets in 26,000, 29,000, 34,000 and 39,000-mile packages. The more miles you buy, the more destinations you will be able to visit. It depends on how much money you want to spend.
The 29,000-mile round the world ticket will get you to roughly three continents, while the 34,000-mile deal will get you four continents, and the 39,000 deal will get you five or six continents.
Star Alliance Round the World
Star Alliance also allows passengers to backtrack over continents, but not over oceans. When you fly over oceans, you are required to keep moving in your original direction. Therefore, you could fly from London to New York, New York to Los Angeles and return to New York, but you could not return from New York to London.
Also, if you land in one destination and then take a train, bus or smaller airline to another destination before continuing on your RTW journey, those miles will be counted against your ticket.
OneWorld Explorer
OneWorld, on the other hand, offers a segment-based pass called the OneWorld Explorer that does not include mileage limitations or penalize for overland traveling, such as taking trains or buses.
Their segment-based pass allows up to 16 segments, where one segment equals one flight. No matter the length of the flight, one flight counts as one segment, whereas with a mileage-based pass, longer flights take up more miles, so you run out faster.
OneWorld also offers a mileage-based pass, allowing 26,000, 29,000 or 39,000 miles in economy class, and an additional 34,000-mile pass in business or first class. The overland rules mentioned above also apply to this pass, just like with Star Alliance.
Regardless of which alliance you choose, RTW passes are popular because they allow you to make changes to your itinerary on a whim. If you follow the airline rules, you can change dates and times as you please and keep adding to your mileage.
Each airport will also add on fees and taxes to your ticket, ranging from $5 to $100 USD, so include this in your research.
RTW tickets are great for people with a set schedule in mind, people who are looking to buy tickets for big groups like families, frequent fliers looking to gain miles and perks, and people who dislike flying with budget airlines.
In the end, a round the world airline ticket could end up saving you up to 30% off on point-to-point tickets.
What Does a Round the World Ticket Cost?
This is where the travel agencies come in. AirTreks will give you a quote and travel tips for free. On their site, just type in which cities you want to visit, and they will give you suggestions of destinations you can add for the same price.
Just for giggles, I created an itinerary from Denver, planning to return to Denver after visiting Dublin, Paris, Bangkok, Buenos Aires and Bogotá. The entire quote came to $3,605, and AirTreks let me know that I could also add New York City, Los Angeles or Miami for the same price.
Your travel agent will help you change flight dates and times as you plan your trip, and you can do this at any point before you go or along your way. However, if you want to change a destination, you will have to pay a fee up to $125 USD.
In general, RTW tickets cost anywhere between $1,500 and $15,000 USD, depending on mileage, destinations, class, number of stops, dates and fees. Some passes allow 24-hour stops in one destination, but that would also be added to the price.
AirTreks is the most popular among frequent travelers, but you can also buy RTW tickets with STA Travel or Flight Centre (Europe/OZ/NZ). All three of these agencies will book flights for you based off the airline's partners and the lowest fares they find.
What better way to travel around the world?
Love World Travel?  You've Come to the Right Place!
See Go World Travel Magazine to research your destination and find travel inspiration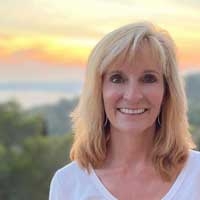 Latest posts by Janna Graber
(see all)