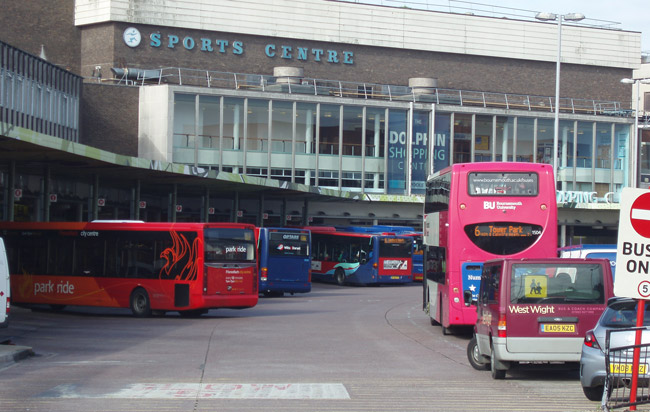 Europe is well covered by rail and flight networks all offering fast and direct ways of travel between individual countries or cities. While traveling by train and plane can be an experience or even romantic, they're not always the most economical methods of travel which is why traveling longer distances in Europe by bus has become increasingly popular.
Bus Travel in Europe
Modern buses are as comfortable, if not more so, than trains with reclining seats, and they have plenty of room for backpacks and suitcases. On-board facilities include toilets, entertainment screens and sometimes even Wi-Fi. As more companies, such as Eurolines, Megabus and Flixbus enter the arena of intercity bus travel, direct competition has meant that buses are now one of the most budget-friendly methods of seeing Europe. If the speed of your journey isn't the prime concern, then exploring Europe by bus has many benefits.
Bus travel in Europe is become more popular. Bus journeys made on Europe's excellent motorway networks are often quicker than flying when check-in and security times are taken into consideration or rail travel when connections have to be made. Buses don't need the expensive infrastructure of stations, fixed tracks and airports, meaning routes are being continually opened up and expanded.
There are now hundreds of routes that cover Europe. Popular ones are between London Victoria Coach Station and most major cities across Europe, such as Paris, Brussels, Berlin or Madrid or shorter trips within countries such as Berlin to Dresden or Brussels to Bruges. Overnight buses are now comfortable options allowing you to arrive fresh at a new destination with a whole day in front of you. Examples of overnight routes are Lisbon to Malaga, Berlin to Copenhagen and Riga to St. Petersburg.
Why Are More Bus Routes Opening Up in Europe?
In recent years the privatization of transport markets has allowed companies to set up new routes and competitive price structures. The United Kingdom was one of the first countries to do so when National Express services were deregulated and Megabus started competing with them in the early 2000s.
More recently, Flixbus in Germany has been allowed to offer long distance bus routes as long as they're not in direct competition with existing Deutsche Bahn railway lines. The same is beginning to happen in France and other European countries leading to the growing popularity of cheap bus travel with backpackers and students as well as other travelers who like value for money. Travel search engine Omio is becoming a strong leader in the field and has partnered with major bus companies such as Eurolines, which working in partnership with National Express now has over 500 routes across continental Europe and into Scandinavia and Northern Africa.
Travel Europe by Bus: Great Prices and Easy Booking
Long distance bus tickets don't generally have to be bought in advance, but better prices are usually obtained through online booking. Buses run to scheduled timetables which vary from several departures a day on shorter routes, to one departure every 24-hours or even just a couple a week depending on the distance and popularity of the route. Most buses leave from departure points which are often linked to train stations and have refreshments, shopping and bathroom facilities.
Some companies, however, such as Megabus have less formalized departure points, often leaving from designated city squares or streets as a means of keeping their prices low and competitive.
Author Bio: After moving to Berlin from New Zealand, Katherine Shanahan is an avid traveler aiming to see Europe from all points of view. Marketing manager for Omio, she has a strong knowledge base of the bus system in Europe.