Editor's Note: Planning a bucket list adventure? Here's a piece on Hat Yai, a unique destination in southern Thailand. Enjoy!
Hat Yai, Thailand
The vast majority of Hat Yai's tourists gravitate toward its night markets and street foods that sprawl all over the country's southern pearl. However, explore beyond the hustle and bustle of this metropolis in southern Thailand and you're in a different domain, a land of idyllic beaches and a massive seven-story-high waterfall.
There is something that sets Hat Yai apart from others (like Bangkok), but it's truly something that cannot be explained, only felt.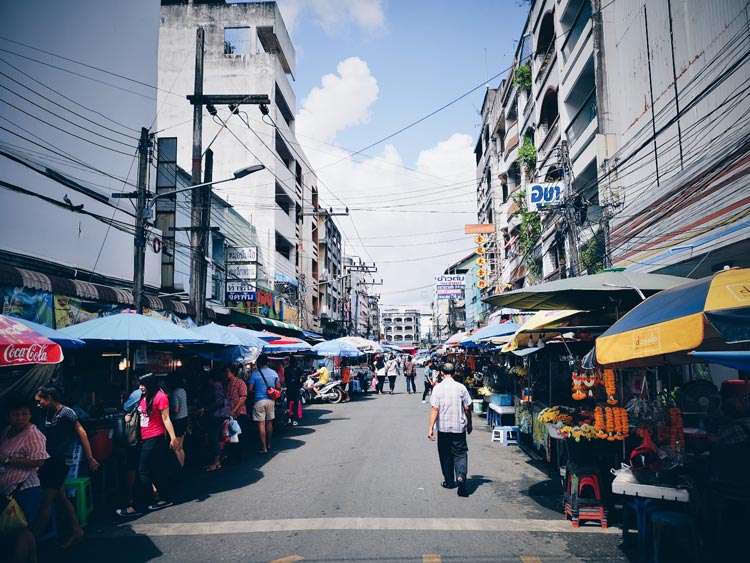 Hat Yai is the cheaper version of Bangkok (and less frenetic)
Despite being a tourist hub for neighboring countries like Malaysia and Singapore, Hat Yai prices are considerably lower than in Bangkok. From accommodation and transportation to food, your wallet will say yes to everything. In fact, I managed to spend only $200 during my three days here.
You can eat pad thai for as low as 25 baht (80 cents U.S.) in Hat Yai, whereas in Bangkok prices start at an inflated 70 baht ($2.22 U.S.) and go up to 212 baht ($6.70 U.S.) if you want huge shrimp.
Some useful travel tips for your perfect trip to Hat Yai:
Hat Yai is Unexplored by Western Travelers
In contrast to Phuket, Hat Yai has a stark difference, and that is the type of travelers.
Being under the radar and a secret of its own, this southern gem shies away from the rest of the world. It builds its tourism mainly upon Malaysian and Singaporean tourists and that's about it. It is a mystery as to why Hat Yai has been left untouched.
In Penang, I was hanging out by the shisha lounge, planning our next destination with a woman from the U.K., when I mentioned Hat Yai. She looked a little bemused and asked, "Is this even real?"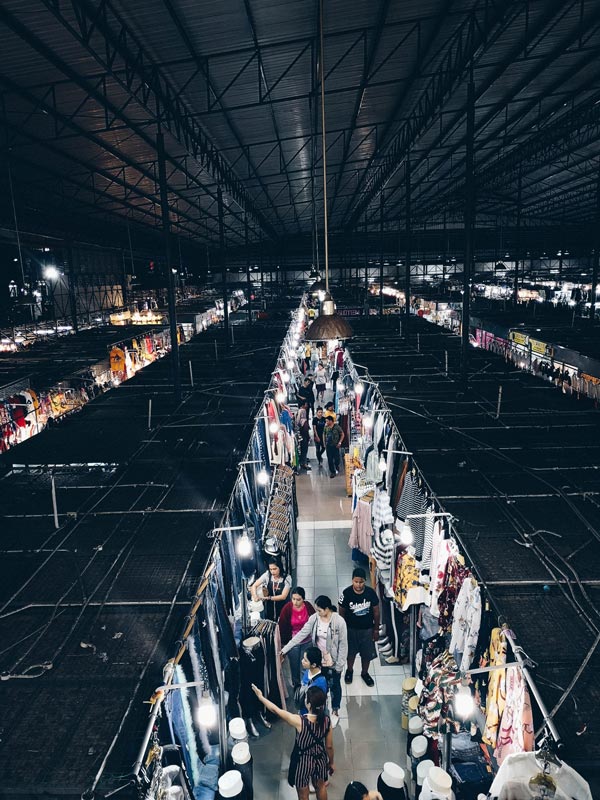 Hat Yai is a Shopper's Paradise
There is an abundance of opportunities to splurge your money on unique, local food and dessert in Hat Yai. Kim Yong Market is one to look forward to where you can put your bargaining skills to good use.
Exotic fruits, towers of dried chiles, smokey grills and the city's rickshaws line up along the roadside starting at 6 a.m.
With three night markets within easy walking distance, you will think that having two hands are never enough. The two-story madness at Asean Night Market, open-air shopping at Greenway Night Market and the largest and newest mall in southern Thailand, Central Festival, attract all kinds of travelers. It's hard to resist.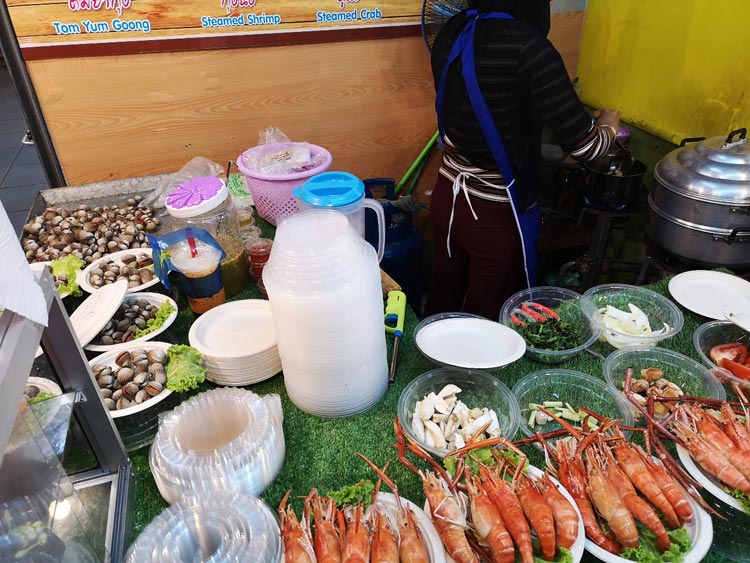 Hat Yai is a Gastronomy Haven
Eating in Hat Yai can be both a joyous and chaotic affair. Forks are forsaken in favor of fingers and food is indulged with unparalleled gusto.
Pulling up a stool on a random street or settling down at a posh restaurant, hungry travelers will never be bored by the wide array of Asian cuisines. And did I mention it is cheap?
After a few rounds of mango sticky rice (10 baht, about 40 cents U.S.) and coconut ice cream (40 baht, about $1.30 U.S.), a foot massage is the icing on the cake.
Greenway Night Market
Hat Yai's largest food haven is the Greenway Night Market, which is divided into 26 zones. Plenty of stalls are selling all sorts of snacks and finger foods like takoyaki, coconut jelly and sexy ice-blended drinks.
Immerse yourself in an authentic taste of local life with Hat Yai's very own enchanting floating market.
Khlong Hae Floating Market
Khlong Hae Floating Market tailors a unique experience. Like Bangkok's floating market, you can wander along the canal side and its buzzing bazaars to soak up the atmosphere of this vibrant area. The markets are only open on weekends, the earlier the better.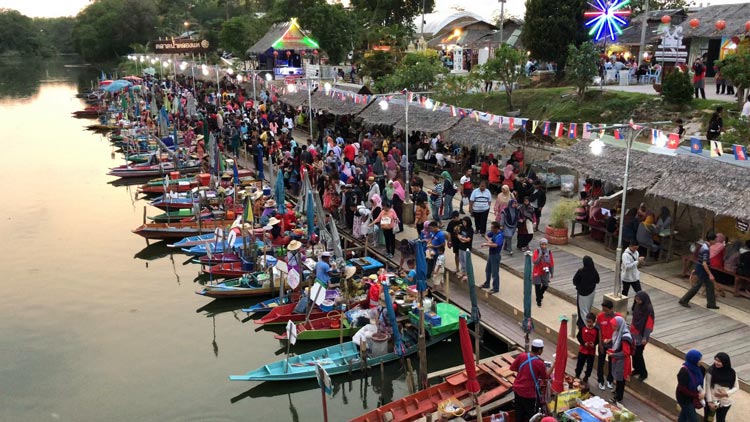 For Muslim visitors, Hat Yai gastronomy caters to Muslim tourists, especially from Malaysia, so expect to see vendors with straw hats over their hijabs.
Striking Nature in Ton Nga Chang
Exchange the bustling and big-city charms of Hat Yai for the natural beauty of Ton Nga Chang, Hat Yai's seven-stories-high waterfall. Hidden away in the dense jungle of a wildlife sanctuary, Ton Nga Chang Waterfall has seven tiers for all kinds of visitors.
The jungle vista from the second tier is stunning and there's even more from the seventh tier, a beautiful verdant vision of the huge primeval forest.
Plastic bottles are not allowed on the trail so it is best to bring your own bottle and get it refilled at one of the food stalls nearby. Do wear sturdy sports shoes for climbing up the steep slopes to the upper tiers.
Besides waterfalls, Hat Yai doesn't shy away from the beach and the ocean.
Samila Beach
With its long stretch of sand and famous mermaid statue, Samila Beach deserves more recognition. It isn't as pretty as the beaches in Trang, Hat Yai's hidden competitor in the south, but this underrated beach still manages to snag some of the best scenery of the Gulf of Thailand.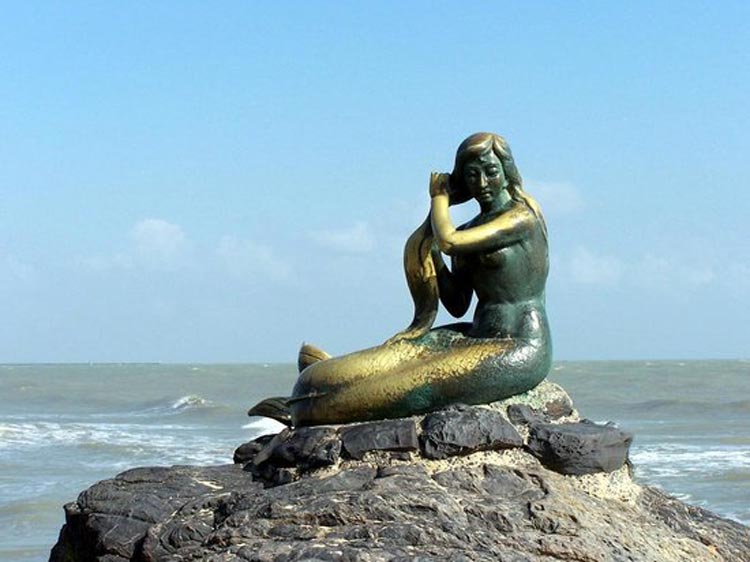 Khao Kao Saen
A five-minute drive from the beach will unveil a hidden gem in Hat Yai, where only locals visit. Khao Kao Saen has been developed with the help of the Tourism Authority of Thailand for its scenic landscape and ideal location.
With massive, jaunty rocks to climb on and the vast ocean as the highlight, you are spoiled for choices to photograph. This gem was built upon a royal decree with a temple at the back. And, it's open to the public for free.
If You Visit Hat Yai, Thailand:
Author's Bio: An avid traveler with wallet restrictions, Fad Sheik believes traveling does not need to be expensive nor cliche. We all can travel affordably if we have the curiosity and that short burst of energy. When he's not traveling or writing, he designs web layouts and edits pictures in Lightroom.