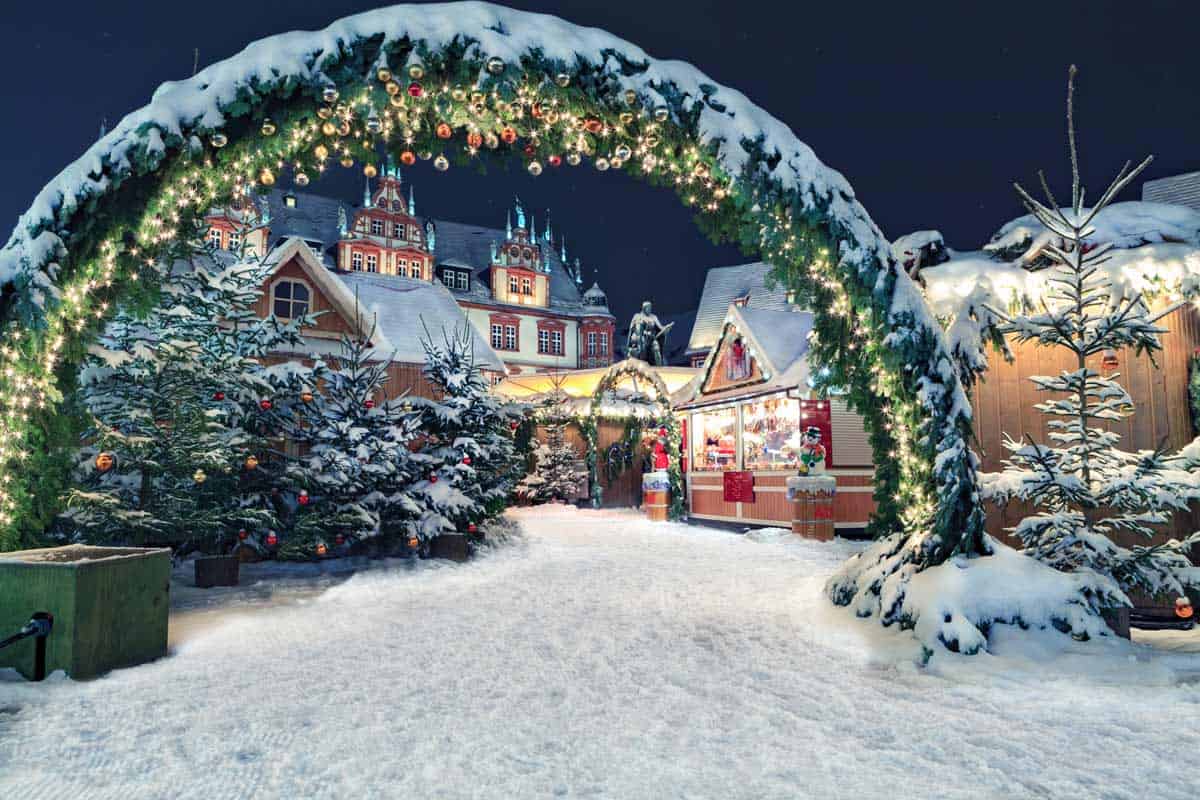 German Christmas Market Traditions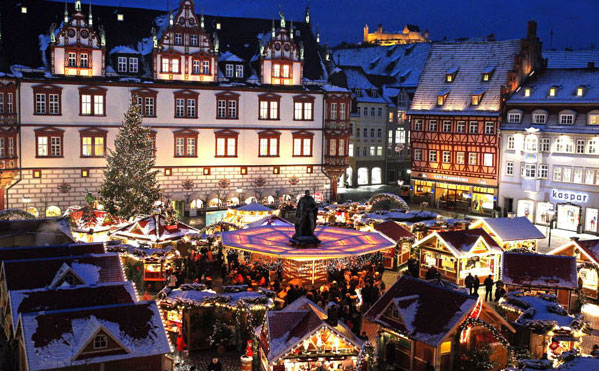 You don't have to be German to love traditional German Christmas Markets. The twinkling lights, merry music, hot mulled wine and tidy wooden vendor stalls are a favorite with everyone. In fact, many visitors travel to Germany just for the Christmas markets alone. Read More: Christmas Along the Danube

Why are German Christmas markets so popular? Maybe it has to do with some of their beloved holiday traditions. Here are some of the reasons that people come back year after year during the holiday season: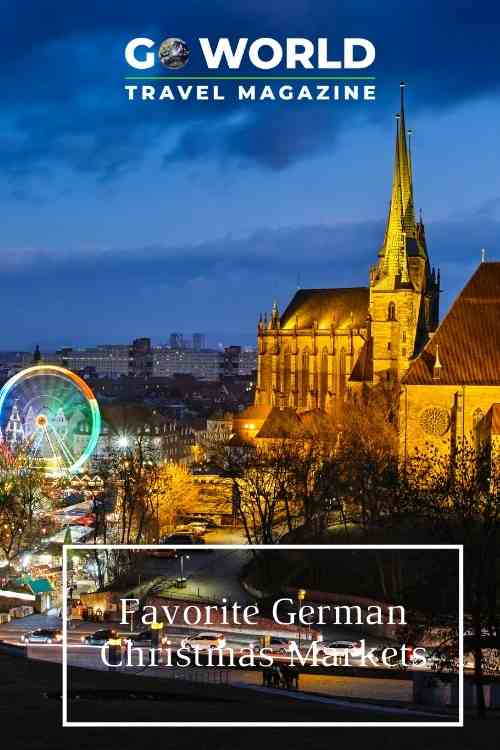 Glühwein
It's usually cold at Christmastime in Germany, but drinking hot mulled wine can help keep you warm. With its cinnamon, cloves and other spices, Glühwein just smells like Christmas.
Every Christmas market sells mulled wine and every German region has its own variation. Frankfurt, for instance, is famous for apple Glühwein, which is a mulled wine made with hard apple cider. Yummy!
Lebkuchen at Christmas Markets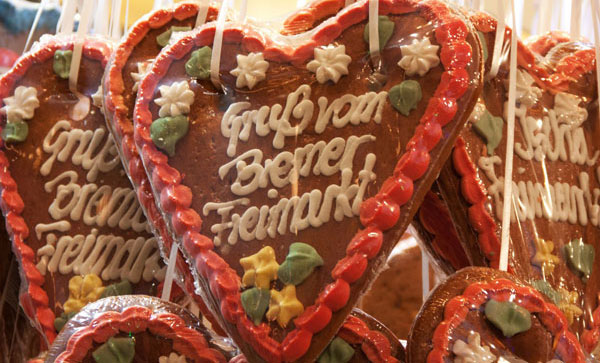 While we're talking of delicious traditions, we have to mention Lebkuchen, or gingerbread, as it's called in English. One favorite type of Lebkuchen is Aachener Printen, which originated in the city of Aachen. The Aachener Printen und Schokoladenfabrik Henry Lambertz make many varieties of Lebkuchen, including hard, soft, with herbs, with chocolate or nuts.
Founded in 1688, the company is the largest German producer of gingerbread cookies and also exports worldwide. The Christmas markets in Aachen are famous for their Lebkuchen, but you'll find Lebkuchen in every Christmas market in Germany. The city of Nuremberg in the German region of Franconia is also famous for its Lebkuchen.
Advent Wreath/Advent Calendar
Walk through any German Christmas market, and you'll see many different kinds of Advent wreaths or calendars. Advent is the four week period before Christmas, and it's a huge part of Christmas celebrations in Germany. A traditional Advent calendar is made out of a wreath of fir tree branches with 24 decorated boxes or bags hanging from it.
Want to buy your own Advent Calendar? Check out our picks for the best Advent calendars from around the world here, which highlights creative Advent calendars like the HizoeChu Santa Bus Countdown calendar for the whole family to enjoy.
The boxes or bags represent each day before Christmas, and each one has a little present inside. Another part of Advent tradition is the Adventskranz – the Advent wreath. On each Sunday before Christmas, a new candle on the Adventskranz is lit.
Christstollen
Stollen are delicious German Christmas cake rolls, and the town of Dresden is most famous for them. The Striezelmarkt in Dresden is one of the best places to buy a traditional stollen. Stollen were first documented in 1474, and this festive fruit cake has been a Christmas favorite ever since then.
Zwetschgenmann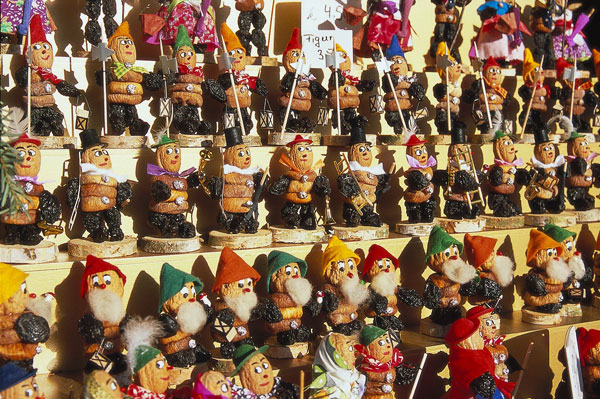 These peculiar little Christmas dolls are made of dried prunes and walnuts. This tradition goes back to the 17th century as a way of making gifts from the local harvest. The Zwetschgenmann (prune people) are a gesture of goodwill, and are said to bring you good luck.
Nutcrackers at Christmas Markets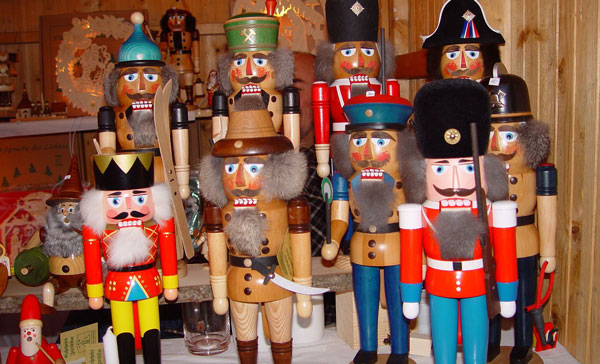 Wooden carved ornaments are popular Christmas items, and none are more beloved than nutcracker soldiers. These Christmas icons were invented in the Ore Mountains in Saxony.
You can find a variety of these delightful Christmas figures, from chefs to soldiers, here.
These days, the Striezelmarkt in Dresden and the Christmas market in Nuremberg are the best-known Christmas markets for wooden ornaments and nutcrackers.
Glass Tree Ornaments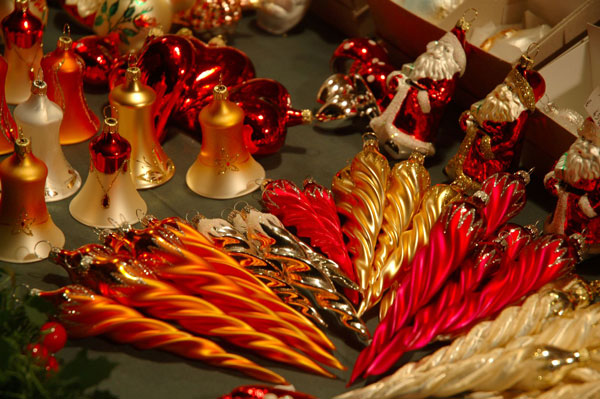 Most German Christmas trees are filled with glass ornaments. The town of Lauscha is said to be the birthplace of Christmas tree decorations. Today, the Christmas markets in the state of Thuringia are best known for selling glass tree decorations.
If You Go
Read our Germany Travel Guide or see more travel destinations in Germany.
To learn more about Christmas markets in Germany, visit www.Germany.travel
Learn the German language with Babbel. Start with the basics and keep going with lessons if you love it!
Latest posts by Janna Graber
(see all)