As one of the oldest cities in the United States, St. Augustine has as much charm as you'd expect. With Spanish moss hanging from live oak trees and wrap-around porches lining the streets, the city is easy to fall in love with.
In any season, the temperate weather in St. Augustine, Florida makes it a perfect destination to enjoy outdoor experiences on land or in the water.
If you're considering a St. Augustine stay, there are plenty of things to do in St Augustine that will keep you entertained whether you're a history buff or a serious foodie.
Things to Do in St Augustine, Florida
Visit the St. Augustine Lighthouse & Maritime Museum
The lighthouse in St. Augustine offers one of the most beautiful lookouts in the city, as well as a good workout. Get your exercise with a climb to the top for the view or try your hand at the interactive stations at the bottom.
At one of the stations, you can even test your strength. Flex your muscles by trying to lift the pail of oil once used to keep the lighthouse shining before being switched to electricity.
If you're looking for an extra edge to tack onto your historical visits, schedule a nighttime tour of the lighthouse. Its reputation as a paranormal playground is known across the city, and the Dark of The Moon Ghost Tour. It's one of the most unique things to do in St Augustine and something you won't want to miss.
Learn more about the St. Augustine Lighthouse from the water on the St. Augustine Boat and Walking Tour. Book here and cancel anytime up to 24 hours before for a full refund.
Go On a Spooky Ghost Adventure
Take the spooky St. Augustine adventure one step further by being a ghostbuster. Or maybe you're a cynic who needs cold hard facts to believe that ghosts exist.
Whichever end of the spectrum you fall on, you can try your hand at paranormal investigation with the Paranormal Encounter Tours. Here, you'll use tools such as EMF readers and no-contact infrared thermometers to find ghosts in the area.
There are even dowsing rods you can use if you want to try communicating with the paranormal world. While this tour is certainly exciting, you'll want to skip out if you're with children under the age of ten as there is an age restriction.
See Old Town with the local spirits on the 1.5-Hour Ghost Walking Tour. Check out more tour information and booking here.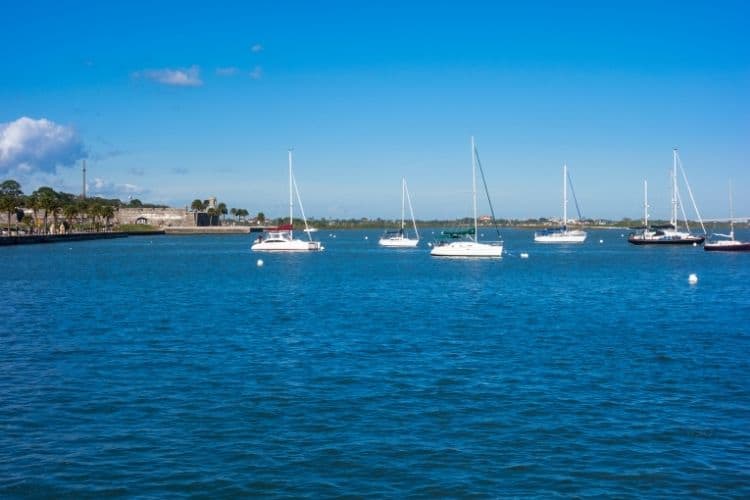 Learn About the Ocean On an Ecology Tour
Florida beaches are famous but ocean-lovers will appreciate the St. Augustine Eco Tour. This tour takes you on a journey toward a better understanding of the connection we have with the ocean and its creatures.
With help from the captains expertise, you'll be able to spot the effects of human behavior in positive and negative ways.
The Eco Tour was originally founded to educate people about conservation efforts for wildlife and habitat. While you may catch a sighting of a dolphin, it's never guaranteed and you can rest assured that the captain will always operate in the best interest of the animals.
Even if you're relatively new to conservation lingo, this tour appeals to those of all ages.
Planning a trip to Florida? Take a look at our Florida Travel Guide
Catch Fish With Pros and Have it Cooked for Dinner
If you're looking for an intimate experience with St. Augustine's waters, hiring out a boat to go fishing is definitely something to consider.
There's the opportunity to go deep-sea fishing or you can try your luck through the Intracoastal waters. If you're not sure how to fish or where to start, fishermen such as Captain Charlie Parker are more than happy to teach you the proper techniques.
Once you've caught your fish, head on over to a restaurant such as Kingfish Grill where they will prepare it however you like. Seafood doesn't get much fresher than that.
Go On a St. Augustine Walking Food Tour
If you're a foodie looking for tasty things to do in St Augustine you won't be disappointed.
Those who prefer to enjoy the diverse food scene in St. Augustine will love The Tasting Tours, a walking food tour. No need to be concerned by the "walking" portion of the food tour as it's more of a pleasant stroll.
Throughout the food tour, you'll get a local's insight of what is developing in the food culture. You'll also be able to try the best bites of each stop without feeling the pressure of ordering a full meal.
The delightful hosts are also knowledgeable in the history of the city providing both a full stomach and full mind. If you'd rather not walk, there are other food tours available including a Horse drawn Carriage Tour. Talk about traveling in style.
Relax at a Salt Spa
The St. Augustine Salt Spa has a variety of services fit for guest's different needs. The biggest attraction at the spa is definitely the Salt Cave.
Modeled after the world-famous Wieliczka Salt Mine in Poland, the St. Augustine Salt Cave boasts of 20 tons of Polish and Himalayan crystal salt.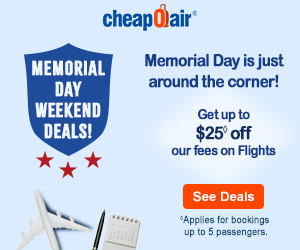 Within the cave, the temperature remains at 69 degrees Fahrenheit that mimics the microclimate of the Wieliczka Salt Mine. For those who get chilly easily, there are blankets available. The sessions typically last 45 minutes, and guests can also enjoy the space in zero-gravity chairs.
If relaxing in a cave surrounded by salt is a little too out there for you, there's always the option of a massage, infrared sauna session or even a float tank.
Take A Trolley Tour Around St. Augustine
With unlimited reboarding, a trolley tour is a simple way to get you moving around the city while saving you time and energy. It's also a really fun thing to do in St Augustine.
Reserve your dates for the Hop-On Hop-Off Trolley Tour tickets ahead of your trip here.
Included in a trolley tour ticket are free admission to the St. Augustine History Museum and a free shuttle to the Alligator Farm and the beach. With 22 different stops, you'll get to visit top St. Augustine attractions such as the oldest shop, the city gates, and even the St. Augustine Distillery.
Book This Trip
Ready to unwind in the sun and learn more about Florida history in St. Augustine? Start planning with TripAdvisor and Travelocity to find hotel and VRBO options, favorite local restaurants, reviews on tours and more. Next, you can book flights with exclusive deals and savings from CheapOair.
Be sure to book a couple of things to do in advance. Check out expert-guided tours and best-selling activities around St. Augustine here.
Author Bio: Iona Brannon is a travel writer captivated by the connection between physical space and the sense of belonging. She is still searching for her "forever home."
Latest posts by Go World Travel Magazine
(see all)