Everyone knows there's no place like home. But did you know there's no place like Colorado when it comes to Christmas? It's even home to The North Pole – a year-round family-friendly destination for anyone who doesn't want to wait until December for the festive fun to start.
That said, experiencing the season's festivities during the season is nothing short of magical. From Santa's Workshop to Camp Christmas, and some pretty spectacular lighting displays you can probably see from space, here are nine unique ways to celebrate the Christmas spirit in the Centennial State.  
1. Gaylord Rockies
Forget the 12 days of Christmas. It would take at least a month to do everything at Gaylord Rockies Resort, especially during the holidays. For starters, there's Glacier Point Snow Park – an outdoor oasis turned winter wonderland. Highlights include a Snow Merry Go Round, snow tubing, ice skating and even ice bumper cars.
Don't be surprised if you bump into Santa who is always happy to pose for pictures, or Mrs. Claus who comes by to read "Twas The Night Before Christmas." Cookies and milk provided.
Of course, you can also satisfy your sweet tooth at the Mistletoe Sweet Shop, at Bits & Bobs – home to a killer hot cocoa – or around the campfire with a s'mores kit. Suggestion: ride the teeter-totter before indulging. And wait until dark to do the lighted outdoor maze. The resort is decked out with more than 3 million holiday lights!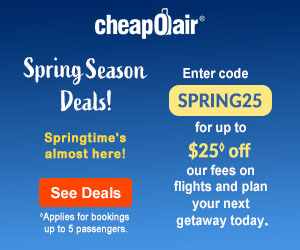 For entertainment, it's hard to top Gaylord Rockies' spectacular showing of Cirque Dreams Holidaze. Imagine the Nutcracker meets the circus, at the intersection of Broadway and Vegas.
The resort's headline show, however, is "Mission: Save Christmas featuring Elf™." Complete fun, interactive challenges – like participating in a virtual snowball fight in Central Park – to help Buddy save the holiday before it's too late.
Finally, don't forget to check out Gaylord's evergreen activities like Arapahoe Springs water park. After all, just because it's cold outside doesn't mean you can't swim and slide.
2. Camp Christmas in Colorado
Don't have a time machine to relive an old timer's idyllic holiday? No problem! Just head to Heritage Lakewood Belmar Park for Camp Christmas. It's a holiday extravaganza where all things retro reign supreme.
Visit the Camp History Museum to hear how Christmas was celebrated by different cultures dating as far back as 5,000 years! Don't miss camp orientation at the Welcome Gate, makeovers at Beauty Camp and all the tasty treats at Sweetsville Diner.
Other must-dos include admiring the too-pretty-to-tear wrapping paper at Gift-O-Rama, playing with the season's finest ingredient (sugar) at Gingerbread Camp and learning about the evolution of artificial light at The Barn.
It's honey-I-shrunk-the-holiday at Doll House Village and the Fairy Bar where life is in color, and miniature. It's like stepping into a time capsule in the Vintage and Victorian Holiday Cabins where all is as it once was, merry, bright and dated. But at Camp Christmas in Colorado, remember, old is the new new.
3. The North Pole
Santa settled on Colorado Springs when he was building his workshop. Because toy demand is sky-high (like Pike's Peak rising proudly in the background), the workshop is open year-round.
And you don't have to be on Kris Kringle's payroll to visit The North Pole. It's home to more than two dozen amusement park rides including the holiday-themed Candy Coaster and Peppermint Slide.
There are also timeless classics like the Ferris Wheel, Carousel and Tilt-a-Whirl. Want to cover some ground? Hop aboard Santa's train or join him in his sleigh – the newest ride at this popular park (now in its 65th year).
Of course, you can't visit The North Pole without saying hi to the man, the myth the legend: Kris Kringle. So, swing by his workshop for a keepsake photo, or simply to tell him what's on your list.
If you're playing Santa this year, hit up the seven village shops. Don't miss catching a demonstration by the on-site glassblower who is more than happy to make you a handcrafted piece as an unforgettable souvenir.
And since you shouldn't shop while hungry, hit up the Carousel Café for sweet sustenance (and perhaps the state's most sought-after funnel cakes).
4. Luminova Holidays
Bigger is better at this winter wonderland whose crown jewel is a 65-foot-tall Christmas tree. It even dwarfs the 25-foot-tall "unmeltable" snowman and 16-foot-tall ornaments and presents surrounding it.
Need to stretch the legs? Take a stroll through the 200-foot-long Candy Cane Tunnel where you've never seen so many red and white lights together. Luminova Holidays utilizes millions of lights to create this fantasyland where brighter is always better. The highlight is a showstopping 21,000 square-foot wall of lights.
Also, don't be surprised if you run into an elf, or two or three. When Santa is on-site, so are his helpers! Lots of places do photos with Santa, but it's hard to top the larger-than-life dazzling backgrounds here.
Plus, since the event is hosted by Elitch Gardens, visitors can also enjoy their favorite rides like the Big Wheel, Dragon Wing, Blazin Buckaroo and Meow Wolf's Kaleidoscape.
5. Chatfield Trail of Lights
For Christmas-on-the-farm vibes, visit the mesmerizing Chatfield Trail of Lights at Denver Botanic Gardens. Almost a mile long, this footpath in the foothills of the Rockies is decked to the nines for the holiday season.
The forest of cottonwoods, box elders and pines literally comes alive thanks to "singing Christmas trees." Try to find the trail's most elusive decorations – three hidden illuminated geckos. Take a photo with them and you could win $250 sponsored by GEICO.
Farm machinery aficionados can admire the decorated antique and model tractors on display. Kids with too much energy can run faster than Dasher around the children's play area. It literally comes alive thanks to a synchronized playlist.
Was that your stomach growling? No problem. You can come hungry, but you can't leave hungry. There are plenty of on-site vendors serving up piping hot kettle corn, roasted nuts, pizza and enough fudge and caramel to construct a real-life Candy Land.
6. Great Wolf Lodge
It's hard to beat weekends in December at Great Wolf Lodge. Both Santa and Mrs. Claus make appearances Friday, Saturday and Sunday through December 23. Plus, the water park is decorated like a winter wonderland and there are too many cool events to count.
Snowland, which runs through January 5, features Snowflake Story Time, Snowland Yoga Tails, Family Dance Parties, Arts & Crafts and even a Snowfall Celebration. I.e., Even if it's not snowing outside, it will be snowing in Great Wolf Lodge.
Of course, weekdays in December at Great Wolf Lodge are pretty awesome as well. The world-class indoor water park – a destination in itself – is open 10 a.m. to 8 p.m. every day.
Explore the four-story treehouse fort, and when you're ready for the ultimate adrenaline rush, slide down Wolf Tail. It starts with a 20-foot-high freefall and ends with a thrilling 360-degree loop.
There's plenty of fun to be had outside the pool, too. Adventures on dry land include everything from mini-golf to gem panning, rock climbing and bowling. There's also an impressive indoor ropes course, a Build-A-Bear Workshop and the Northern Lights Arcade featuring all of Mom and Dad's favorite classic games.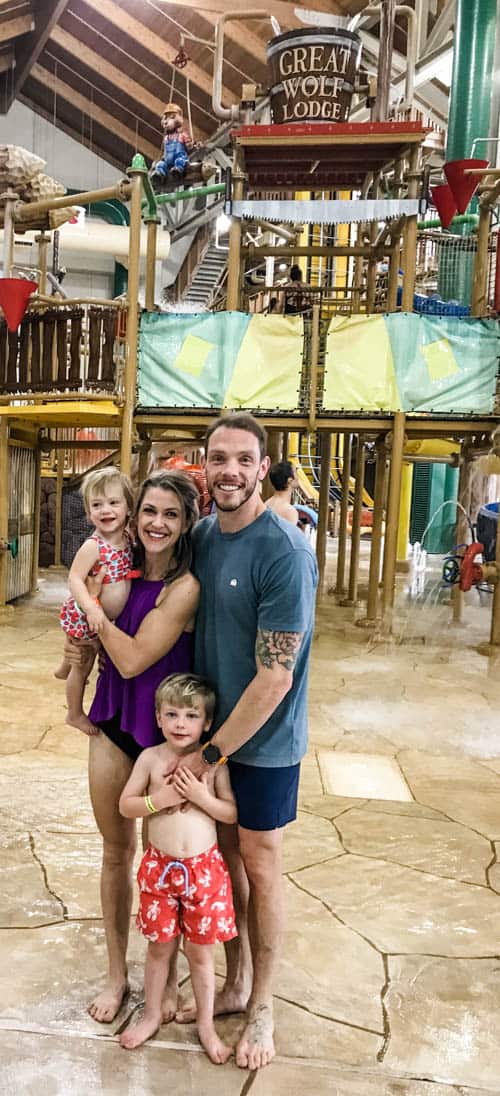 7. Blossoms of Light
Even if you've been coming to Denver Botanic Gardens' annual Blossoms of Light for 30 years you'll still be blown away by this year's display. That's because the highlight – pun intended – will be the new 200-foot-long, 17-foot-tall tunnel of animated LED lights. You won't believe you're still on York Street.
It's a family-friendly activity you must see in person to truly appreciate. It's also the kind of event you want to show up hungry for. This year Hive Garden Bistro will be serving up build-your-own grilled cheese sandwiches and an elevated take on hot chocolate.
Order it "loaded" and your hot cocoa will come out piping hot and piled high with marshmallows, peppermint, whipped cream and a chocolate drizzle.
Craving something sweet and salty? Try the tempting nuts roasted in cinnamon sugar. Eating aside, it takes just over an hour to see the entire exhibition. (But you'll be talking about it for days.)
8. Christmas in Color
There's no such thing as having too many lights at Christmas in Color. This drive-thru light display at Water World in Federal Heights features more than a million dazzling lights that come together to put on quite the show.
Turn on your car's radio as you cruise through colorful tunnels of light to hear your favorite holiday music. Notice how it's synchronized to match the flashing of the lights. Try to be the first in your vehicle to spot the larger-than-life decorations including towering candy canes, snowflakes the size of sleds and dancing snowmen.
You'll probably see people waving their arms out of their sunroofs, dancing along with them. Don't blink and you'll see Christmas trees instantly change colors right before your eyes. That's the kind of magic you can only make with one million+ lights.
9. A Hudson Christmas in Colorado
No, it's not your eyes playing tricks on you. The grove of multi-colored Colorado Christmas trees really is dancing. When A Hudson Christmas decided to return to Littleton after a two-year hiatus, they decided to pull out all the stops.
Think of a never-ending tunnel of holiday lights, a frozen fantasyland ruled by giant snowmen and reindeer that glow so bright you'll be wishing you had your sunglasses. Stroll through tunnels of light where you may run into Santa if you're lucky.
Step inside a warming tent to check out the miniature train doing laps around the tree or to take advantage of decorated backdrops that make for perfect holiday photo ops.
Book This Christmas in Colorado Trip
Want to plan a Colorado Christmas adventure of your own? Start preparing with tips on the best local shops in each area, hotels and VRBO reservations, restaurant favorites and more with TripAdvisor and Travelocity. For flight promotions and ground transportation deals, visit CheapOair.
Find more unique activities in Colorado, expert-led tours and skip-the-line tickets in the rocky mountains with GetYourGuide.
You'll want to pack some heated jackets, base layers and accessories from GOBI to change with your heat needs and unpredicatable colorado mountain weather. Check out GOBI heated apparel and accessories here.
Author Bio: Living across Europe and South America unlocked Carri's passion for traveling. Never shying away from a new adventure whether swimming with the pigs in the Bahamas, bird watching in the Galapagos or Heli-Hiking in British Columbia, you never know where you will catch Carri Wilbanks next. She resides in Colorado between freelance trips with her husband and son where they enjoy hiking, mountain biking and skiing.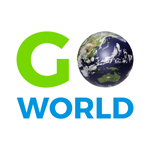 Latest posts by Go World Travel Magazine
(see all)