Editor's Note: We're all dreaming of travel ahead. Here's some inspiration for future adventures. We share places, products and activities we recommend. If you make a purchase using a link on our site, we may earn a commission.
If Norway is on your bucket list and you like adventure, a campervan road trip in Norway is the perfect choice in 2021. Plus, there's the big bonus of Norway being one of the few countries that still allow wild camping.
Being able to wild camp means you can park your campervan by a beach, a lake, in the mountains, pretty much anywhere that's not private property. Imagine the amazing views you can wake up to!
However, if you prefer amenities and services over seclusion there are hundreds of campgrounds all around Norway. Most of these campgrounds offer toilets, showers, food preparation areas, Wi-Fi, water refill and electricity.
Why Choose a Campervan for a Road Trip in Norway?
A campervan is a smaller, compact version of those monster motorhomes, you hate to meet on the road. They generally have a bed, often a foldable one, a small kitchen with a fridge or cooling box, heating and some even have a portable toilet or external shower.
You must have seen the pictures showing Trollstigen, the road with 11 hairpin turns. There are many more roads like this in Norway and they are often narrow and steep and the maximum speed allowance is usually 80km/h or less. When you take these things into account the choice between a huge motorhome and a compact campervan suddenly becomes clear.
What makes campervans so popular for road trips in Norway is the freedom to drive where you wish, stop when you need to, and stay for a night when you feel like it.
You don't need to cut your day of fun short in order to reach the nearest hotel. If you're enjoying where you're at and you want to sleep there, it's most likely yours for the night. If you struggle with finding a place, the "park4night" app is a must on your phone.
Another plus of traveling by campervan is the budget-friendliness. You'll usually save a fair bit of money by having a vehicle, accommodation and kitchen all in one.
If you've started to research your trip to Norway you're probably aware of Norway being quite pricey. In fact, it's the second most expensive country in the world, right after Switzerland. A simple sandwich will cost you 10€, lunch 25€, night in a hotel 100€, daily car rental 90€. Add all this together and it will quickly exceed the campervan rental price.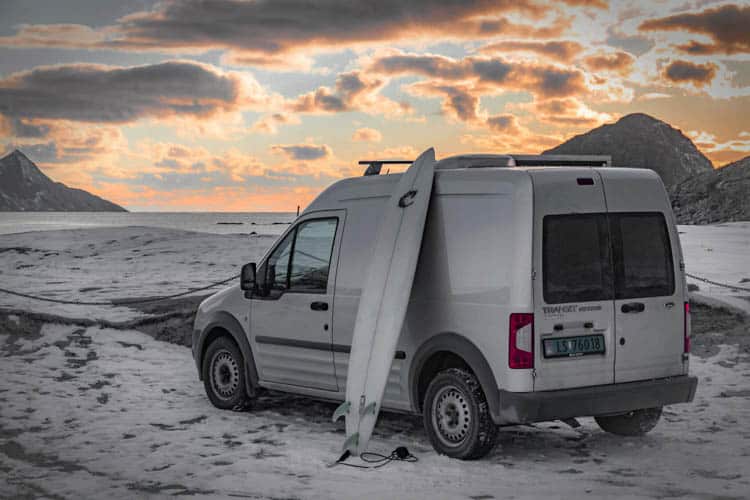 Where to Book a Campervan in Norway
The Norwegian campervan market is still small but it's growing fast. New rental companies are popping up every week and can easily be found with a quick online search.
One of the nicest campervan rentals I have used in Norway is Benzini Campers. It's a small, local company, smartly situated by the Oslo-Torp Airport. They offer custom-made campervans of different sizes, comfort levels and budgets.
How Much Does it Cost to Rent a Campervan in Norway?
Well, that really comes down to when you want to do your Norway road trip. The high season, in general, starts from June and stretches to early September. In this period you can expect to pay from 100 – 190 Euro per day.
Even at the higher prices, it can still be a bargain, compared to the cost of hotels and car rental in the high season. In the lower season, you can find great deals especially for longer period rental but weather may be a factor.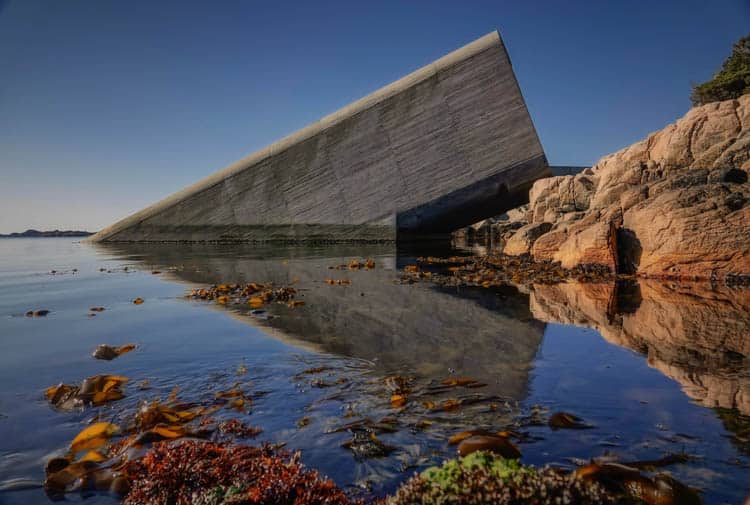 Must-see Places On a Campervan Road Trip in Norway
Since Norway has the greatest length of any European country (1752 km), the most rugged coastline, and low-speed limits, you must reserve enough time to explore it. Starting from Oslo-Torp airport, your direction will likely be straight to the west coast, whether through the south or inland area.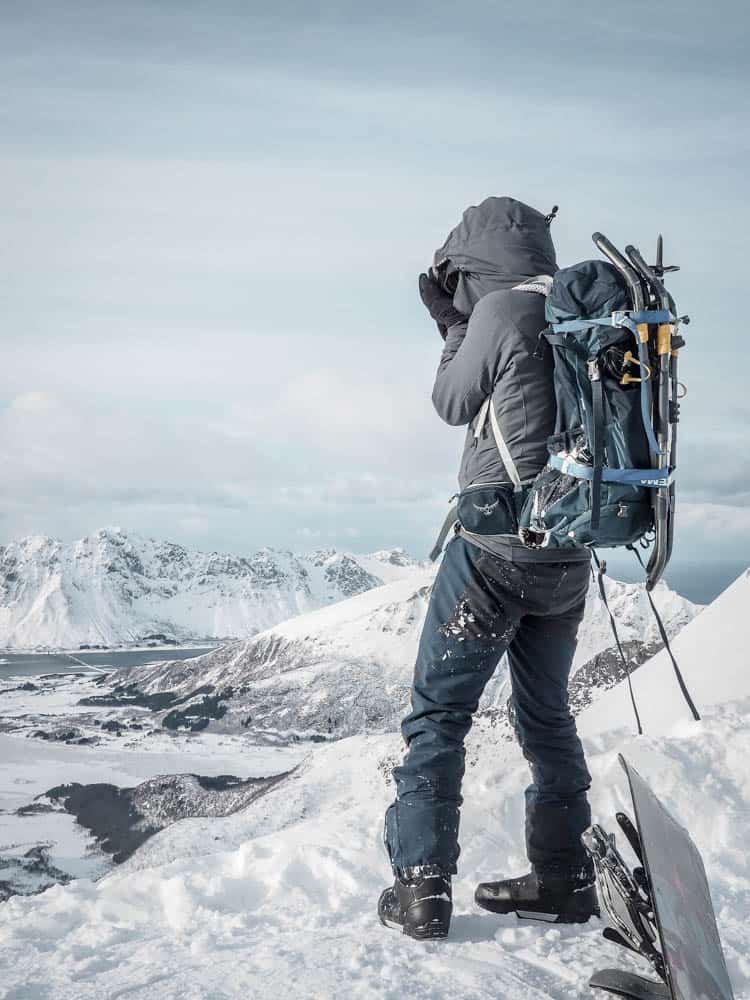 Stavanger Region
Preikestolen and Kjerag are probably places you have heard about before. Both are part of the famous location for base jumpers from all around the world.
The Preikestolen (Pulpit Rock) is the steep cliff rising above Lysefjord, that can be at some points as deep as the mountain is high. The hike will take you only 4 hours both ways.
Kjerag Bolt is a round rock wedged in a mountain crevice. It has become very popular to step on the rock for a photo.
One of the longest wooden staircases leads you from Lysefjord to Flørli, a good viewpoint over the fjord. The staircase has 4444 stairs and it takes approximately 4 hours to hike it. Good luck!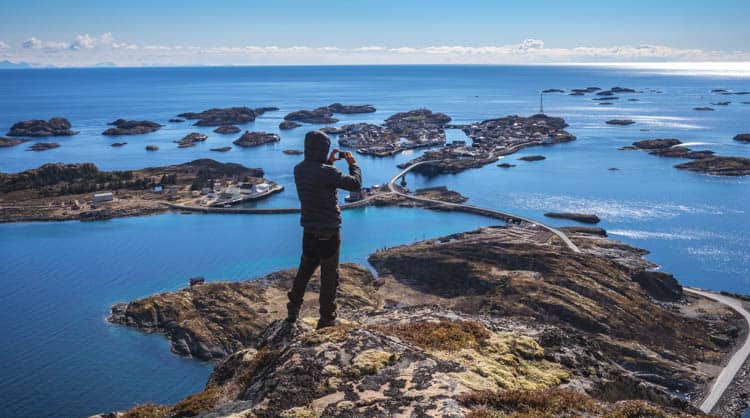 Western Fjords
With its western capital Bergen, a gateway to Norway's longest and deepest fjord – Sognefjord. When walking downtown on a "brygga", the wharf area, you will definitely recognize the scenic wooden houses that now serve as restaurants, museums, and shops.
You will need a good amount of time exploring the fjords. Not only because you must take several ferries to move around, but also because there is so much to be seen!
Each arm is worth a visit but if you only have time for a couple the nicest are Nærøyfjord or Auralandsfjord. Here you will find a popular village of Flåm or viewpoint Stegastein. From there, continue on a Scenic Route Aurlandsfjellet or through the longest tunnel in the world – Lærdal.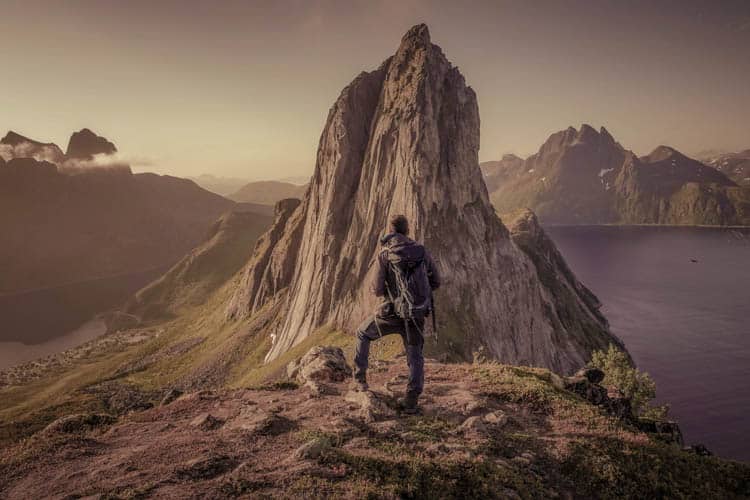 Northwest
Jostedalsbreen National Park and the famous Geirangerfjord are must-sees. Jostedalsbreen is the largest glacier in continental Europe, which can be hiked with a guide or you can see its arms from the road. The most accessible is Briksdalsbreen in Olden valley.
Vanlife is a new trend that is growing in popularity. It's a fantastic getaway from everyday life and a new way of adventure everyone should try.
If You Go
Ready to take a trip of a lifetime in a campervan in Norway? Find everything else you need to know for your travels like favorite local restaurants, best camping spots and insider tips on how to get around through Travelocity and TripAdvisor. Then you can compare flight deals and transportation arrangements on Kiwi.
For each of the places you visit in Norway, find fun and interesting things to do through GetYourGuide. Check out tours with expert guides, unique day trips and skip-the-line tickets here. Book now and cancel anytime up to 24 hours before the event for a full refund.