Editor's Note: We're all dreaming of travel ahead. Here's some inspiration for future adventures. We share places, products and activities we recommend. If you make a purchase using a link on our site, we may earn a commission.
Clear turquoise sea, beautiful islands and wonderful beaches attract thousands of campers to Greece every summer. You can go wild camping and risk punishment by the police, or you can go to one of the hundreds of campsites that feature everything you need for a relaxing vacation.
You can find places to camp and travel to the mountains to go hiking in the mountains of Greece.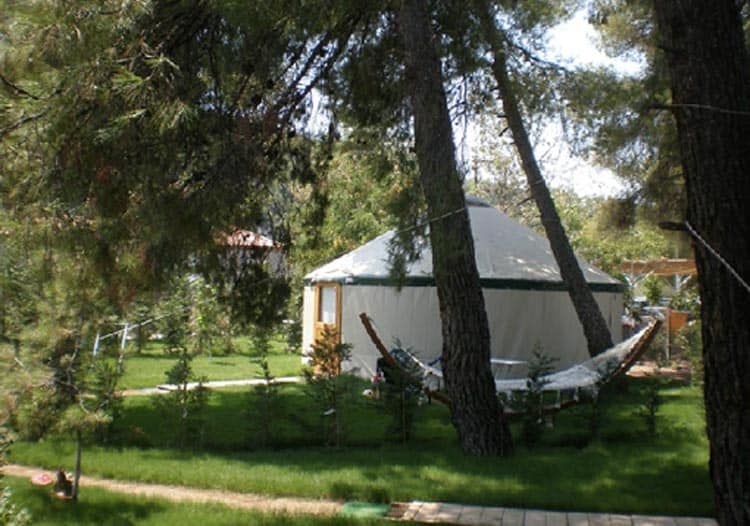 There are large campsites with a capacity of 2,000-3,000 people and small camps that can accommodate up to 50 people. Most camps are open from May to October, and almost all are equipped with Wi-Fi, electricity, water, toilets, showers, laundry rooms and other facilities.
More eminent camps have doctors, shops, restaurants, swimming pools, gyms and playgrounds. Some camping sites only have pitches for tents and caravans, while larger campsites also have modern bungalows.
Concerts, festivals, exhibitions, workshops, movie nights and various sports competitions are organized daily in the camps.
We have singled out 10 best family camps in Greece.
Thalatta Camping, Chalkidiki in Greece
One of the most beautiful family camps in Greece is located in the south of Sithonia. Thalatta Camp has a large private beach, swimming pool, gym, restaurant, fast food, pastry shop and a supermarket. The capacity is as many as 2,500 guests.
You can rent a bike or spend the day playing tennis, basketball or football. An entertainment program for kids and adults awaits you every evening during the summer season. The whole camp sits in the shade of olive and pine trees. The ambiance is enjoyable.
You have several accommodation options including, tents, caravans, wooden mobile huts and mobile homes. The wooden huts are well equipped, featuring a toilet, kitchen, bedrooms and a terrace. If you choose to stay in a tent, you can use clean shared bathrooms, dishwashers and washing machines.
Kalamitsi village is just a 5-minute walk from Thalatta camp. There you can find many bars, restaurants and a lovely beach. You can also go on a day trip to Sarti, a pretty town with a promenade and numerous shops.
Armenistis Camping & Bungalows, Chalkidiki in Greece
Armenistis Camp is only 30-minutes away by car from Thalatta Camp. It is located between Sarti and Vourvourou, on the east side of Sithonia, overlooking Mount Athos. It has a large sandy beach called Armenistis, marked with a blue flag.
As for accommodations, you can choose mobile and lux mobile homes with a small garden and garden furniture, sea view caravans, safari tents or a youth hostel.
Kids will enjoy the open-air cinema and playground, and various workshops and creative activities provided by the camp. You can spend the day playing beach volleyball or basketball, as well as several water sports such as water skiing, kayaking or wakeboarding.
If you're looking for activities during the day, you can relax in the café where you can borrow a book or a board game. In the evening, you can enjoy Mediterranean food and local wine in the camp's restaurant.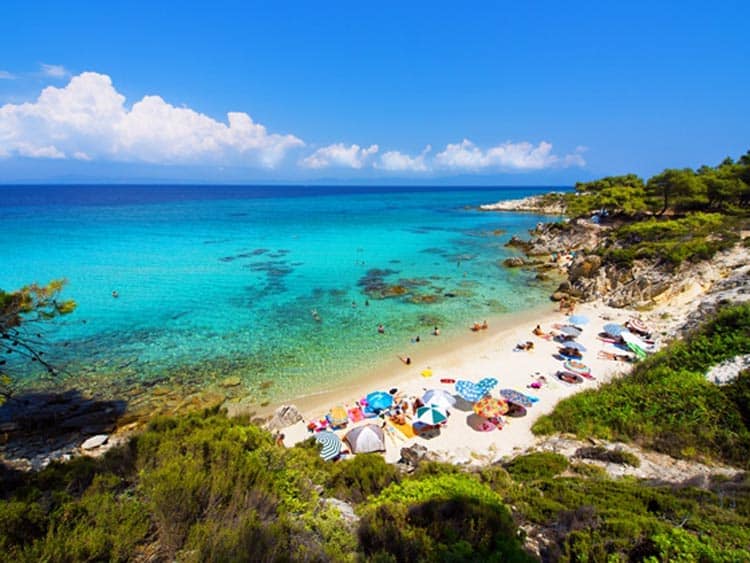 Blue Dream Camping, Kassandra in Greece
Blue Dream Camping is located in Sani, on the west coast of the Kassandra Peninsula, next to the famous luxury Sani Resort. The camp and the resort share the beautiful Sani beach with a long shoal and fine sand, ideal for families with younger kids.
You can grab some groceries in the mini-market or try out local Greek cuisine in the tavern on the Blue Dream campsite. There are also fast food and creperie restaurants in the camp, where you can eat sandwiches, pizzas and pancakes.
Beach bar Anemos is known for its cocktails and cheerful atmosphere.
Guests can choose between caravans and tents in the shade of the beautifully landscaped plots. Children can have fun at a large playground, and play basketball, football and beach volleyball.
If you want to explore, you can go to Mount Athos, Meteora monasteries, Thessaloniki or visit the picturesque town of Afytos.
Simos Camping, Peloponnese the Greek Maldives
Elafonisos is the island in the south of the Peloponnese. It is known for the beautiful beach Simos, also known as the Greek Maldives. The camp of the same name is located just 164-feet from this fantastic beach.
Campers, tents and luxury four-bed bungalows are provided for accommodation in Simos camp. Plants separate all plots, and the environment is lovely. If you want to prepare meals for your family, there is a mini-market with fruit, vegetables and other groceries. Additionally, Simos Camping has a self-service restaurant and a coffee bar.
Be prepared for any activity with the family day and night with activewear and layers from Colombia Sportswear. Whether it's hiking boots, sun shirts or camping gear you can find everything you need for your outdoor family adventure here.
You can find entertainment on the football and beach volleyball courts or in front of a large video projector. Rent a bike and enjoy a tour of the island of Elafonisos and the view of the emerald sea, or you can visit the cave of Kastania.
A unique attraction is Monemvasia, a medieval castle town with excellent beaches for diving. On the way to Athens, visit Epidaurus, an amphitheater from ancient Greece.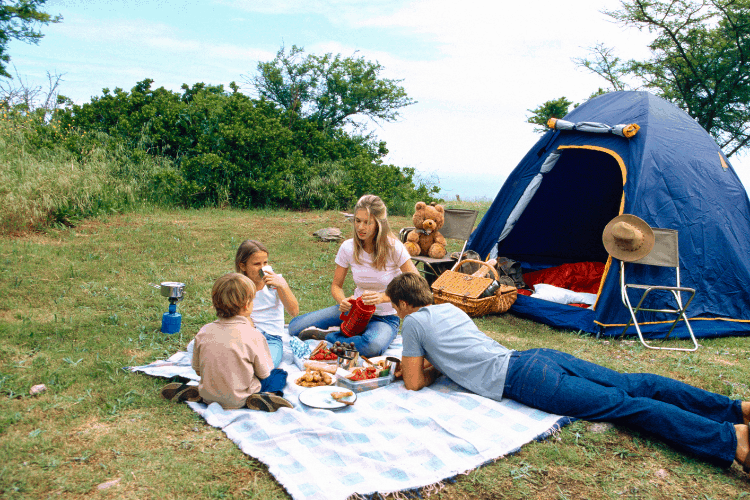 Lichnos Camping, Parga in Western Greece
Lichnos Camping is located just 1.86 miles from the city of Parga, in western Greece. Some of the benefits of this camp are the access to the stunning Lichnos beach and the large olive grove where the pitches for tents, campers and caravans are located. The camp is equipped with electricity, water, toilets and other facilities.
You can eat delicious Greek food in the tavern near the sea, or you want to prepare your own meals by getting groceries from the mini-market in the central building.
At Lichnos Beach, you can enjoy surfing, diving, water skiing and even paragliding. Lichnos beach is one of the most beautiful beaches in Epirus, with its clear turquoise water. Near Lichnos camp is Parga, a charming area reminiscent of Italian coastal towns. Parga is known for its colorful houses, winding streets and numerous cafes and souvenir shops.
While you're in the area, visit the Valtos camp and gorgeous Valtos beach. Don't miss out on excursions to Aphrodite's cave and the Ionian islands of Paxos, Antipaxos and Lefkada.
Coralli Camping, Serifos Island Cyclades in Greece
One of the best-equipped campsites on the Cyclades is located on the island of Serifos. Coralli Camping is just 5-minutes from the port, on the golden sandy beach of Livadakia.
The camp has a restaurant, bar and swimming pool. It has amenities like washers and dryers and an outdoor barbecue in the beautifully landscaped garden. You can pitch a tent or stay in a bungalow if you want a slightly more luxurious vacation.
Don't forget to enjoy the water sports because Serifos Island is an excellent place for windsurfing, snorkeling, boating and sea kayaking.
Visit the surrounding villages to see the specific Cycladic architecture characterized by whitewashed houses with blue trim, similar to those on the island of Santorini.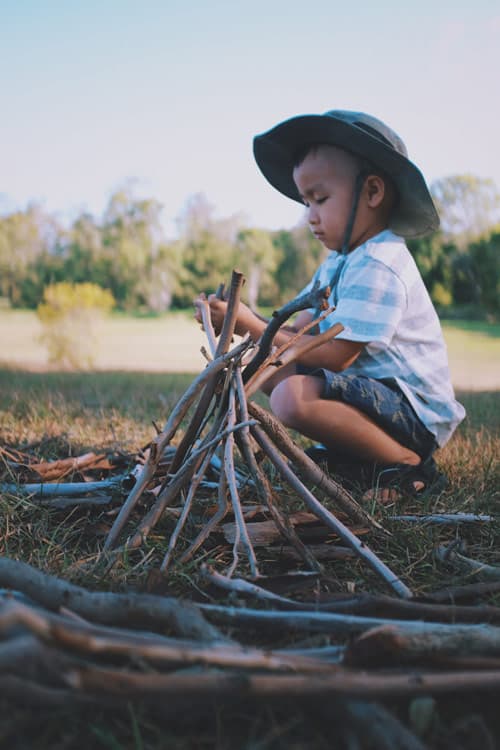 Club Agia Anna, Evia the Second-Largest Island in Greece
Evia is the second-largest Greek island, after Crete. Club Agia Anna is a top-class family camp with a large outdoor pool and a kids' playground. It is one of the best campsites in all of Greece, featuring spots for small and large tents, huts, bungalows and studios.
If you want more privacy, you can rent cabanas and yurts with a private garden and outdoor furniture. The camp is equipped with a mini-market, restaurant, fast food, bar and a night club.
Agia Anna beach is 3.1 miles long and offers excellent conditions for all-day entertainment. There are volleyball courts and football fields. Kids will love a treasure hunt, various competitions and nature exploration.
In Edipsos on the island of Evia, you can bathe in thermal springs, and in Eritria, you can see numerous archeological sites from ancient Greece. Visit the charming fishing village of Pefki, or take a boat trip to the neighboring islands of Pelion, Skiathos and Skopelos.
Santa Maria Surfing Beach Village, Paros Island, Greece
Located on the island of Paros, Santa Maria Beach is famous for its white sand and crystal-clear water.
The Cyclades' largest camp offers different accommodation types: from tents and beach huts to modern equipped bungalows and beachfront suites.
You can try out excellent cuisine in the self-service restaurant, or you can buy groceries in the mini-market. Kids will adore the large swimming pool, and you can enjoy wakeboarding, water-skiing, and scuba diving.
There are also organized boat excursions to Amorgos, Naxos and Antiparos islands.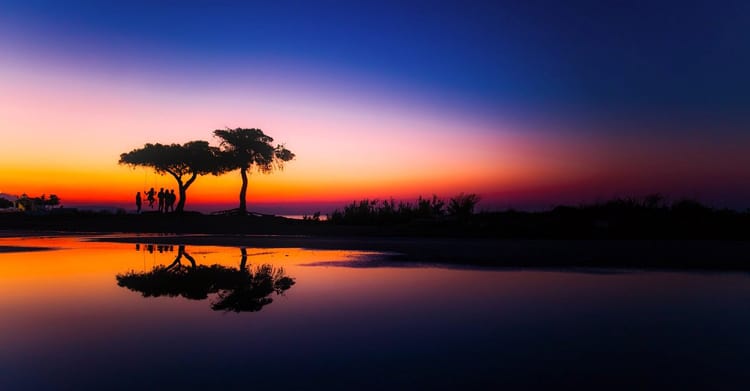 Greek Camping Chania, Crete
Camping Chania is placed on the largest Greek island. The massive olive grove provides shade and protection from the intense sun for 300 camping places.
If you want more comfortable accommodations than a tent, there are bungalows and mobile homes.
The children will be delighted with the evening entertainment karaoke, live music and Cretan traditional events are regularly held in the camp. The large playground will provide them with enough fun during the day.
Learn the language before you go and get around with ease. Start with the basics of Greek, then explore more of the language with Rosetta Stone. Check out a lesson plan for you here and share it with the whole family.
Crete is an incredible island that is worth exploring. The picturesque town of Chania with interesting archeological sites is nearby. Also, close by are the famous Agii Apostoli beach and Limnoupolis Water Park with swimming pools and slides.
If you like nature and active holidays, take a jaunt to Samaria Gorge. Make sure you visit Balos Lagoon, an enchanting place that is only 1 ½ hours by car from Camp Chania.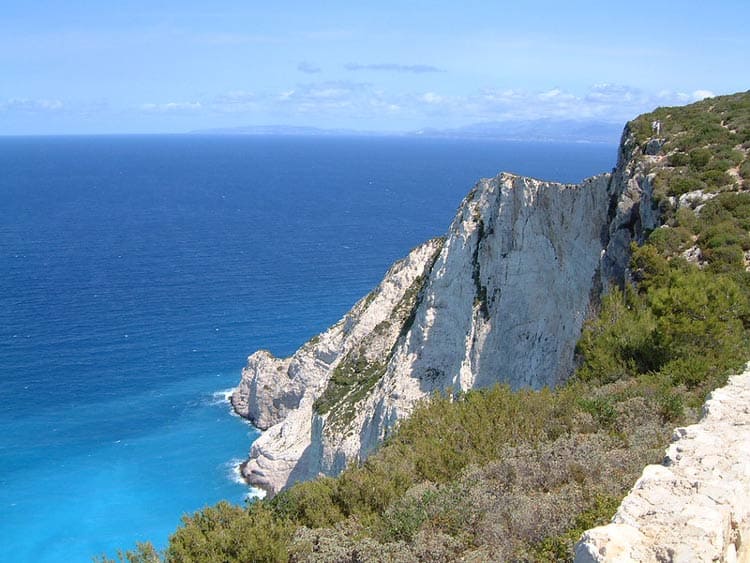 Camping Tartaruga, Zakynthos in Greece
Last but not least is Tartaruga Camping in Laganas Bay, the camp with the most beautiful view.
Tartaruga camp was established 30 years ago on the famous Zakynthos, the southernmost Ionian island. The camp is located on a hill, 196 feet above sea level, and you can reach the beach by a winding path.
Tents, camper vans and caravans are available. During the hot summer days, the olive grove will provide shade. There is also a mini-market where you can buy groceries.
Laganas Bay is famous for being a place to watch the Caretta Caretta turtles swim. Also, you can enjoy activities like diving, sailing and windsurfing.
There are lovely places to visit, like Marathonissi Island, Blue Caves, Shipwreck Beach or Lake Keri. The moments spent on the tavern's terrace, with a glass of wine and a breathtaking view, are priceless.
Author Bio: Based in Serbia in Europe, Marija Stojanovic Petkovski is inspired by writing about the most beautiful places in the world. She is sure that a pint of good craft beer perfectly accompanies a tasty home-made lasagne. In her spare time, she enjoys playing with her children and spending time outdoors with her family.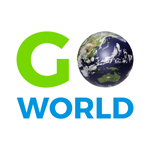 Latest posts by Go World Travel Magazine
(see all)