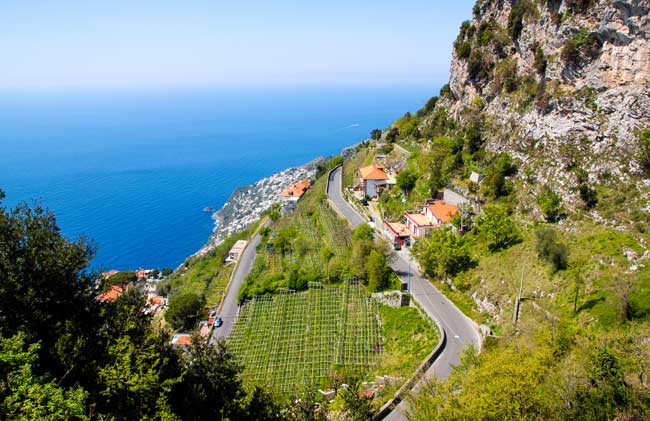 There's something special about a road trip. You can travel at your own pace, and stop to look around whenever you feel like it. A car gives you access to locations you might otherwise miss, and you can explore along the way.
When it comes to the world's best road trips, travelers have many options. Here are just a few of our favorites from around the world:
Amalfi Coast: Italy
Those in search of shorter drives also are in luck. The narrow road that hugs the steep hills of the Amalfi Coast in Italy is only 30 miles long but is world famous for passing through some of the most magnificent scenery anywhere. As it snakes along steep cliffs that rise out of the Mediterranean Sea, the route provides views of pastel-painted villages clinging to the hillsides and others nestled in deep valleys.
Great Ocean Road: Australia
Equally as beautiful in a different way is the Great Ocean Road in Australia, which skirts that country's southeastern coastline. Travelers pass near lush rainforests, steep cliffs and inviting beaches. The road has been named a "top tourism experience" in Australia.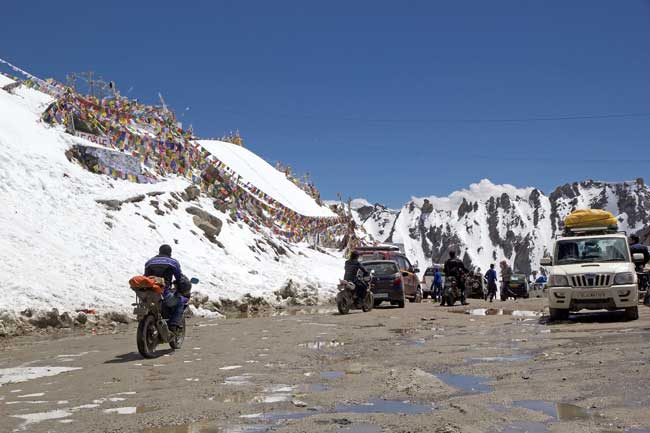 Khardung Pass: India
The hair-raising drive in northern India takes people to the top of the world. The road through the Khardung Pass reaches an altitude of 18,379 feet, where the air is thin and the views are breathtaking. In the past, this route through soaring mountains was used by people riding on horses or camels. Today, drivers who make the trip often describe it as the adventure of a lifetime.
Southern Scenic Route: New Zealand
Any discussion of outstanding driving trips must include some that are known for magnificent scenery. One of those is the Southern Scenic Route on New Zealand's South Island. Travelers see lakes that were carved out by glaciers and an unusual fossilized forest. They view dramatic limestone outcrops and deep caves formed by underground streams. They also pass areas that are home to penguins, seals and other wildlife. What's not to like about that?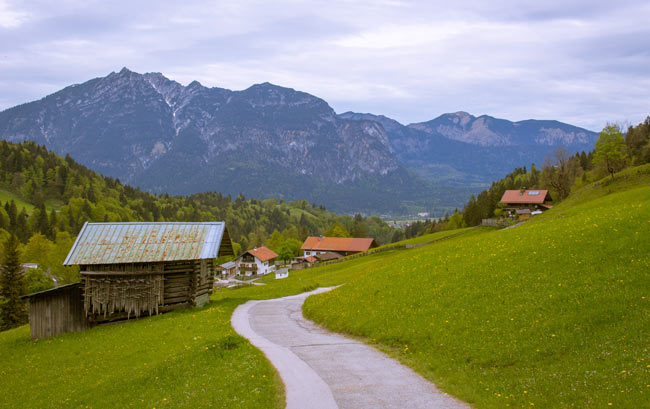 Road Trip through Bavaria: Germany
Best known for Munich and Oktoberfest, the German state of Bavaria is packed with picturesque alpine villages, rich farmland and delightful small towns. This road trip in Bavaria will take you to some of them. It journeys through the German Alps and passes through rural valleys and towns that many visitors miss.
Hawaii Belt: USA
Hawaii is known for its scenery-rich roads. One of the most popular is the Mamalahoa Highway, known as the "Hawaii Belt." It consists of three connected routes that lead around the perimeter of the Island of Hawaii, the biggest land mass in the state. Along the way, travelers have opportunities to view both active and hardened lava flows, lush jungles and deep valleys. Sugar-white beaches add beauty to the setting.
Route 1: Iceland
A shorter ring road is Route 1 which encircles Iceland.The trip passes through mountainous terrain and skirts tiny fishing villages, stunning fjords and a 197-foot waterfall with the tongue-twisting name of Seijalandsfoss.
Ruta 40: Argentina
Some drives are perfect for people seeking to spend several days on the road. Argentina's Route 40 (Ruta 40) is one of the longest stretches of highway in the world. It spans more than 3,000 miles and rises from sea level to a height of 16,000 feet. In places the route leads to pristine lakes, and it goes through 27 passes below the snow-capped peaks of the Andes mountain range.
Continued on next page