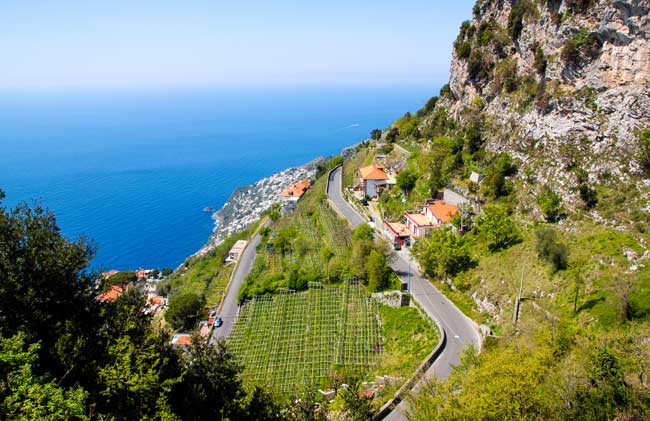 There's something special about a road trip. You can travel at your own pace, and stop to look around whenever you feel like it. A car gives you access to locations you might otherwise miss, and you can explore along the way.
When it comes to the world's best road trips, travelers have many options. Here are just a few of our favorites from around the world:
Road Trip on the Amalfi Coast: Italy
Those in search of shorter drives also are in luck. The narrow road that hugs the steep hills of the Amalfi Coast in Italy is only 30 miles long but is world-famous for passing through some of the most magnificent scenery anywhere.
As it snakes along steep cliffs that rise out of the Mediterranean Sea, the route provides views of pastel-painted villages clinging to the hillsides and others nestled in deep valleys.
Road Trip on the Great Ocean Road: Australia
Equally as beautiful in a different way is the Great Ocean Road in Australia, which skirts that country's southeastern coastline.
Travelers pass near lush rainforests, steep cliffs and inviting beaches. The road has been named a "top tourism experience" in Australia. Read more at 5 Best Australian Road Trips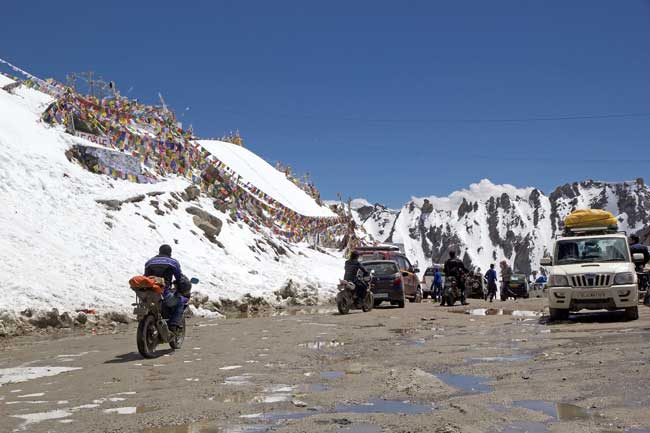 Road Trip on Khardung Pass: India
The hair-raising drive in northern India takes people to the top of the world. The road through the Khardung Pass reaches an altitude of 18,379 feet, where the air is thin and the views are breathtaking.
In the past, this route through soaring mountains was used by people riding on horses or camels. Today, drivers who make the trip often describe it as the adventure of a lifetime.
Road Trip on the Southern Scenic Route: New Zealand
Any discussion of outstanding driving trips must include some that are known for magnificent scenery. One of those is the Southern Scenic Route on New Zealand's South Island.
Travelers see lakes that were carved out by glaciers and an unusual fossilized forest. They view dramatic limestone outcrops and deep caves formed by underground streams.
They also pass areas that are home to penguins, seals and other wildlife. What's not to like about that?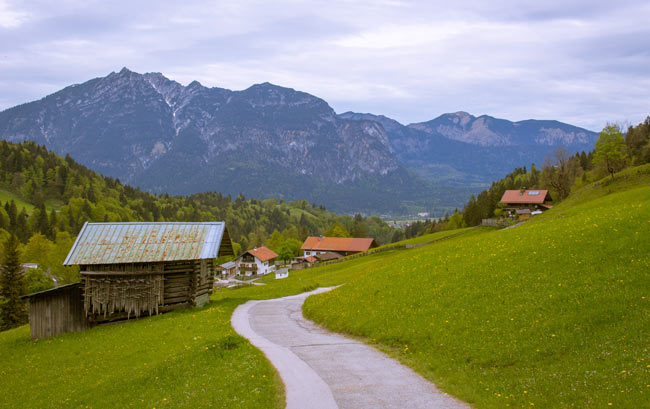 Road Trip through Bavaria: Germany
Best known for Munich and Oktoberfest, the German state of Bavaria is packed with picturesque alpine villages, rich farmland and delightful small towns.
This road trip in Bavaria will take you to some of them. It journeys through the German Alps and passes through rural valleys and towns that many visitors miss.
Road Trip in Hawaii Belt: USA
Hawaii is known for its scenery-rich roads. One of the most popular is the Mamalahoa Highway, known as the "Hawaii Belt." It consists of three connected routes that lead around the perimeter of the Island of Hawaii, the biggest landmass in the state.
Along the way, travelers have opportunities to view both active and hardened lava flows, lush jungles and deep valleys. Sugar-white beaches add beauty to the setting. Want to explore the other Hawaiian islands? Take a road trip on Maui.
Road Trip on Route 1: Iceland
A shorter ring road is Route 1 which encircles Iceland. The trip passes through mountainous terrain and skirts tiny fishing villages, stunning fjords and a 197-foot waterfall with the tongue-twisting name of Seijalandsfoss.
Road Trip on Ruta 40: Argentina
Some drives are perfect for people seeking to spend several days on the road. Route 40 (Ruta 40) in Argentina is one of the longest stretches of highway in the world. It spans more than 3,000 miles and rises from sea level to a height of 16,000 feet.
In places, the route leads to pristine lakes, and it goes through 27 passes below the snow-capped peaks of the Andes mountain range.
Road Trip in Maritime Quebec: Canada
Whales, islands and lighthouses are part of life along the St. Lawrence River in Quebec, one of the world's longest rivers. Maritime Quebec has more than 3000 km of coastline, 40 lighthouses, 10 national parks and dozens of small towns and cities.
This road trip in Quebec travels through some of this beautiful region, even stopping at islands along the way.
Road Trip on the Alaska Highway: USA
A different setting greets those who follow the Alaska Highway, which runs for some 1,300 miles from Canada into the U.S. state of Alaska.
The route passes through the Rocky Mountains and offers glimpses of abandoned towns that serve as reminders of prospectors who came to the area seeking gold at the end of the 19th century.
Another attraction is the opportunity to look for wildlife including black bear, moose and bison.
Road Trip on the Route des Grandes Alpes: Switzerland
People seeking the beauty of soaring mountains rather than seascapes often head for the European Alps. The Route des Grandes Alpes (Road of the Big Alps) runs from Lake Geneva, Switzerland to a town near Nice, France.
It traverses 17 of the highest mountain passes in Europe. Because of its altitude, the road is open only between June and October, when the snow which blankets the area has melted.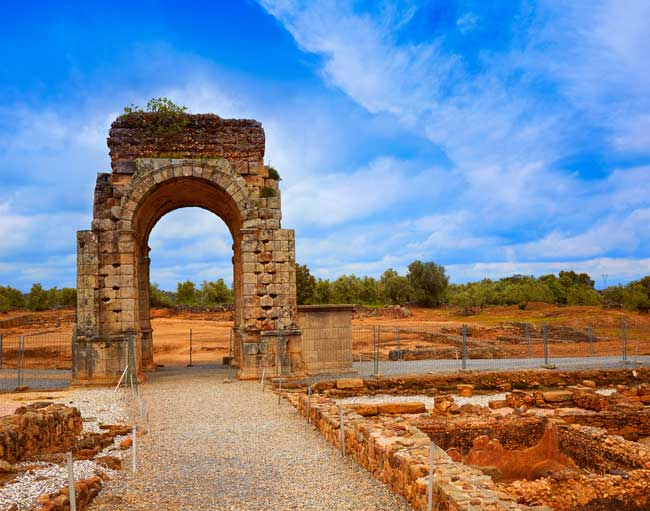 Road Trip on the Via de la Plata: Spain
There also are trips that are memorable for attractions through which the road runs. History buffs enjoy the Via de la Plata (Silver Route) in Spain.
It follows an ancient Roman road and travelers may stop to view villas, walls and other artifacts remaining from when the Romans invaded the region in the second century BC.
Road Trip on Stelvio Pass: Italy
The route through the Stelvio Pass in Italy is only 15 miles long but is perched at a height of 9,000 feet, and requires drivers to navigate 48 sharp switchbacks.
It packs a lot of challenge into a short distance. Some adventurous people who live in the area often make the drive just for the challenge it presents.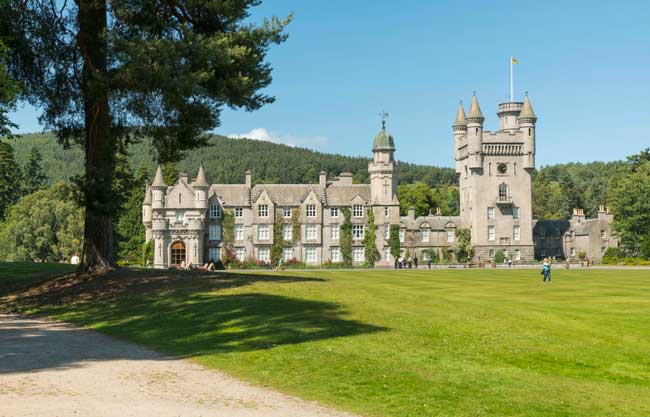 Road Trip on Castle Trail: Scotland
In Scotland, a sense of history resides in castles that date back to medieval times. The Castle Trail in Scotland leads visitors to 19 historic structures.
Balmoral Castle was built in 1390 and has been a residence of Britain's royal family since 1852. Construction of Castle Fraser began in 1575 and continued until 1636. It is one of the grandest fortresses in Scotland.
Road Trip on the French Wine Trail: France
Food and wine lovers also can combine memorable road trips with opportunities to please their palate.
French cuisine long has been recognized as among the most outstanding in the world, and each region of that country has its own special ingredients and preparations.
Visitors may map out a driving route which allows them to sample a variety of local specialties or confine their trip to one area.
The same is true for French wines. France ranks third behind Italy and Spain, and just ahead of the United States and China, in the amount of wine produced each year.
In terms of quality, French wine long has been recognized as among the very best.
The districts of Burgundy and Bordeaux are famous for both their food and wines. People may plan a driving trip in either region or both of them, which provides a true gastronomic treat.
Whatever interests have special appeal to a person – outstanding food and wine, history, magnificent scenery or many other subjects.
It's likely that there is a driving trip, and probably many of them, somewhere in the world which focuses on that topic.
Author Bio: After gallivanting throughout the United States and to more than 75 other countries around the world, and writing about what he sees, does and learns, Victor Block retains the travel bug. He firmly believes that travel is the best possible education, and claims he still has a lot to learn. He loves to explore new destinations and cultures, and his stories about them have won a number of writing awards. Read his travel blog on Go World Travel.