Dear Readers: Our travel shop contains products selected from trusted partners. If you make a purchase, we may receive a small commission. All opinions are our own and we only share things we recommend.
Traveling in Europe isn't cheap. Transportation and accommodation costs can add up quickly, not to mention the cost of food and sightseeing.
Your vacation in Europe doesn't have to cost a fortune, though. Through careful planning and a few of these time-tested travel tips, you can stretch your budget and make the most of your vacation in Europe.
How to Save Money Traveling in Europe
We've put together some of our top money-saving tips on budget travel in Europe from our own experience and other travel experts. Here are some of the best ways to save money while traveling in Europe.
Travel in the Off-Season
Summer is the most expensive time to travel in Europe. It's also the season when it's the most crowded, and you'll find long lines at popular attractions.
Places like Venice and Florence can be so crowded in the summer that it can be uncomfortable.
Spring and autumn are often quite beautiful in Europe, even in the far northern parts of Scandinavia.
Airline tickets are cheaper during the off season, and hotels can be discounted by up to 40 percent.
May and September are among our favorite times to travel in Europe. Children are in school and there are few crowds.
In May, the flowers and trees are blooming, and in September, the trees are beginning to turn gorgeous shades of yellow and red. It's a lovely time to see Europe.
Make sure that your credit card does not charge an international fee per transaction, as that can add up quickly!
Buy a City Card
Many destinations in Europe sell "city cards" which include local public transportation and entrance (included or at a discount) to the city's top attractions.
These all-inclusive passes are usually an excellent deal, providing bus, tram or subway transportation, as well as entrance to top museums and attractions.
Most city cards are sold by the local tourism board website or at visitor information centers. Here's an example of the last city card we used, the Ulm Card from Ulm, Germany.
Use the Tourism Board as a Resource
Locals are the best source of information – and the local tourism board puts all that local knowledge into one helpful website.
You'll find information on events, as well as recommendations on where to go, what to do and where to stay.
To find the correct website for your destination's tourism board, search the words "visit" and your destination name, or try your destination name and "official tourism."
The website for the tourism board usually comes up. If in doubt, check their "About" page to ensure it's the right site.
Once you arrive at your destination, stop by one of the visitor information centers run by the tourism board to pick up free maps, brochures and even buy tickets to events.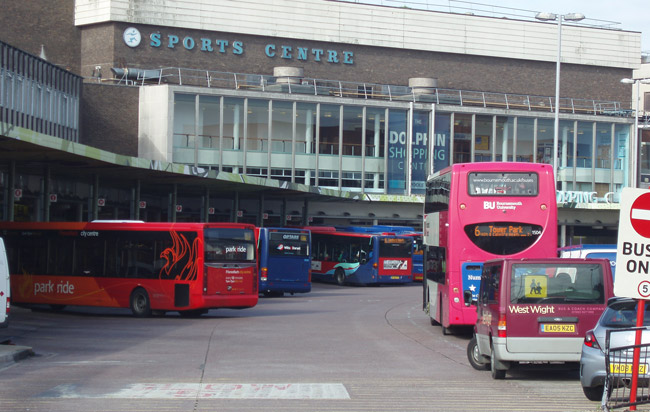 Travel by Bus

North Americans don't often consider traveling by bus, but in Europe, travel by luxury bus is the new affordable way to travel. Buses are clean, modern, have bathrooms and free Wi-Fi.
And often, it's faster to go by bus than by train. You can compare bus, train and airplane travel at Omio Travel, a helpful European travel site.
Top bus lines to consider include Megabus, IDBUS, Eurolines, Flixbus and there are many more. National Express, for example, offered bus tickets from London to Paris starting at € 15 at the time of this writing.
In Germany, the postal system and ADAC have combined to create an excellent nationwide bus service called ADAC Postbus, which offers travel between 24 top German cities.
Other German bus services include Mein Fernbus, Berlinlinienbus and others.
Compare Transportation Options in Europe
The bus isn't the only way to travel in Europe. Sometimes the best option is via train, plane or rental car. Eurail train tickets can save you lots of money if you plan to do much traveling between countries.

If you're unsure about what transport method is suitable for your journey, there are travel resources out there which can give you helpful tips on planning your trip through Europe.
Check out discount airlines like Germanwings, EasyJet and RyanAir. And if you're taking the train, compare a EurailPass with the point-to-point tickets you need.
A pass might be more economical if you're doing a lot of train travel.
Get a Mobile Hot Spot or Travel Phone Plan
If you've used your phone internationally, you know that it's expensive. We've heard horror stories of travelers coming home to bills in the hundreds.
It pays to do your research and plan ahead. Some mobile phone providers now offer international travel passes, which allow you to use the phone overseas.
Verizon in the USA, for example, provides service in Europe for $10/day to those who sign up for the international travel plan.
If you don't want to spend that, simply get a Google Voice number. Before leaving the country, forward your mobile phone calls to your Google Voice number.
Then, in your Google Voice settings, check the box to have your phone messages sent to you via email or text (check your international text charges before you do this).
You'll still get your phone messages, just via email or text, bypassing the costly minute charges.
The cheapest and easiest way to get internet access in Europe is to purchase a mobile hot-spot device or SIM card. These can be purchased before you go. See our article on how to get internet while traveling.
Look at Accommodation Options
Hotels aren't the only option for accommodations. Budget hostels, AirBNB, and Bed and Breakfasts are just a few possibilities.
If you are looking for true budget options, check out our article on couch surfing. Some places allow you to stay for free in exchange for work, which others charge a small fee.
Home exchange is another option. This allows you to stay at a private home in Europe in exchange for sharing your place at home.
Take a Night Train
A night train lets you combine transportation and accommodations in the cost of one ticket. Many overnight train routes in Europe have sleeper cars between major European cities.
You can choose from a budget seat that reclines to a private sleeping car with breakfast included. The majority of European night trains are included in the Eurail passes.
But you'll need to reserve and pay for your preferred sleeping accommodation type in addition to your pass. Check train prices at Omio Travel or Eurail.
Consider Less Popular (But Still Amazing) Destinations
Places like Estonia, Latvia and Lithuania are often overlooked, but the Baltic Countries are rich with culture, good food and nice hotels.
They're much more affordable than many other places in Europe. Portugal and Poland are also affordable destinations.
Do your research. We have information on world travel in more than 90 countries here on GoWorldTravel.com. Enjoy!
Latest posts by Janna Graber
(see all)