During the past year and a half, it sometimes seemed that the digital nomad dream was over. However, with more tools available for remote work than ever before, a successful traveling career is back on the cards.
With services like Wix providing attractive and highly functional blog templates, all you need to do is live the experiences. Then, share them with the world as you seek the next adventure.
It is easy to get caught up wishing that things could go back to the way they were. In 2019, there seemed to be no reason to ever stop traveling the world.
Those of us who have made it our lives barely even considered taking a break. And then COVID-19 came along and changed everything. There were much bigger things than a travel ban to worry about.
Our bubble has been punctured. We no longer have the luxury of thinking of travel as a given. That does not, however, mean that our digital nomad lives have to end. On the contrary, with the context of the pandemic to guide us, we can choose a sustainable lifestyle and work and travel.
Are you looking to become a digital nomad in a post-COVID world? Here's what you need to know.
Start a Blog to Become a Digital Nomad
Does the world really need another travel blog? In a post-pandemic world, the answer is a resounding yes! It may seem strange to hear this advice on a long-running travel blog. We're technically encouraging you to compete with us.
But that's not quite accurate. Something we have learned from the pandemic is that personal experience is particularly handy. If you are looking to take your first international trip since the pandemic started, you will benefit most from a blog written by someone who has recently made the same trip.
In other words, while some of the best travel blogs provide a wealth of general information and stories, other blogs are far more niche. You can write about your particular experiences, which will inform the decisions made by many people who want to take a similar route.
It is also incredibly easy to start a travel blog in 2021, with various website builders providing all the tools you need. Experience with web development or design is unnecessary when creating an attractive and unique blog. There are tons of themes to choose from, all of which can be customized.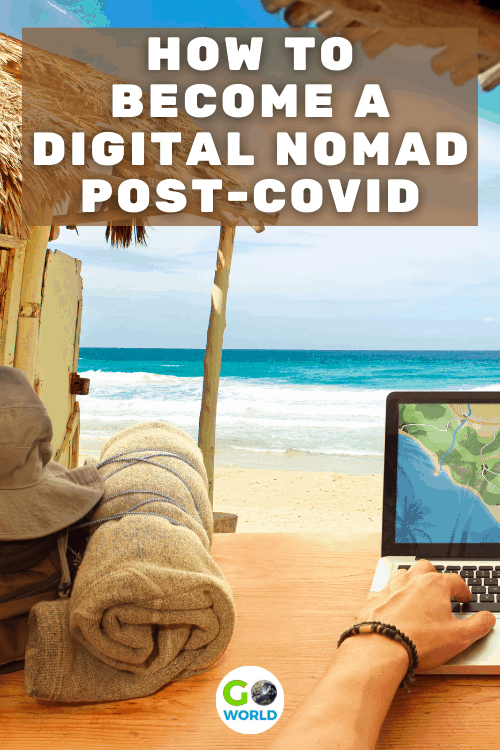 Plan Lengthy Stays
Before the pandemic, there were many travelers who would hop from one country to another every couple of weeks. Eventually, that may be possible once again, but for now, you should plan lengthy stays in each destination. Spend a couple of months rather than weeks, getting to know a place really well, immersing yourself in the culture.
This is also what people are looking for in travel blogs today. There are plenty of blogs that provide guides to different cities and countries with helpful information and interesting stories. You will serve a much greater purpose by giving an in-depth look at life for a tourist in a city post-COVID.
You will also benefit from taking it slowly. While you may have enjoyed a nomad life before the pandemic, getting used to traveling again may take a while. You'll experience less stress when getting back into the lifestyle of constant movement.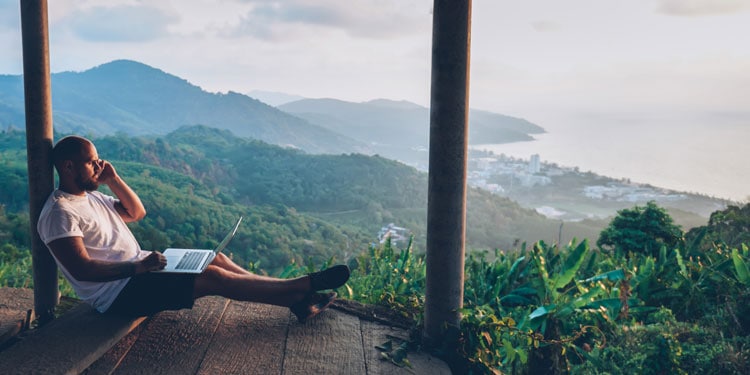 Choose Easy Destinations
The whole world is opening back up again. However, not every destination is as easy to get in and out of. Many countries which are still struggling to contain the pandemic and distribute vaccinations may well welcome you in without any issues. But then, when you want to move on to the next place, you may find yourself red-listed.
This isn't necessarily a train smash. After all, there will be other countries happy to let you in, and even those that make it difficult will allow you in if you spend time in quarantine. But that's not the lifestyle you are looking for. What we want as digital nomads is the ability to move freely. The pandemic has limited that freedom, but we are getting it back.
Of course, this does mean that some of the most exciting regions remain off-limits for the next few months. Southeast Asia, India, South Africa, and many beautiful countries are red-listed in Europe and North America. Countries like Australia are still strictly controlling who enters and leaves.
But when settling back into this lifestyle, the less stress the better. You don't want to find yourself burnt out by this time next year simply because of logistics issues or weeks spent in quarantine hotels.
Becoming a digital nomad after the pandemic is going to be slightly trickier than it was before. However, there is still plenty of room for new travel blogs, as well as many countries which you can travel to without being restricted by the lingering impacts of the pandemic.