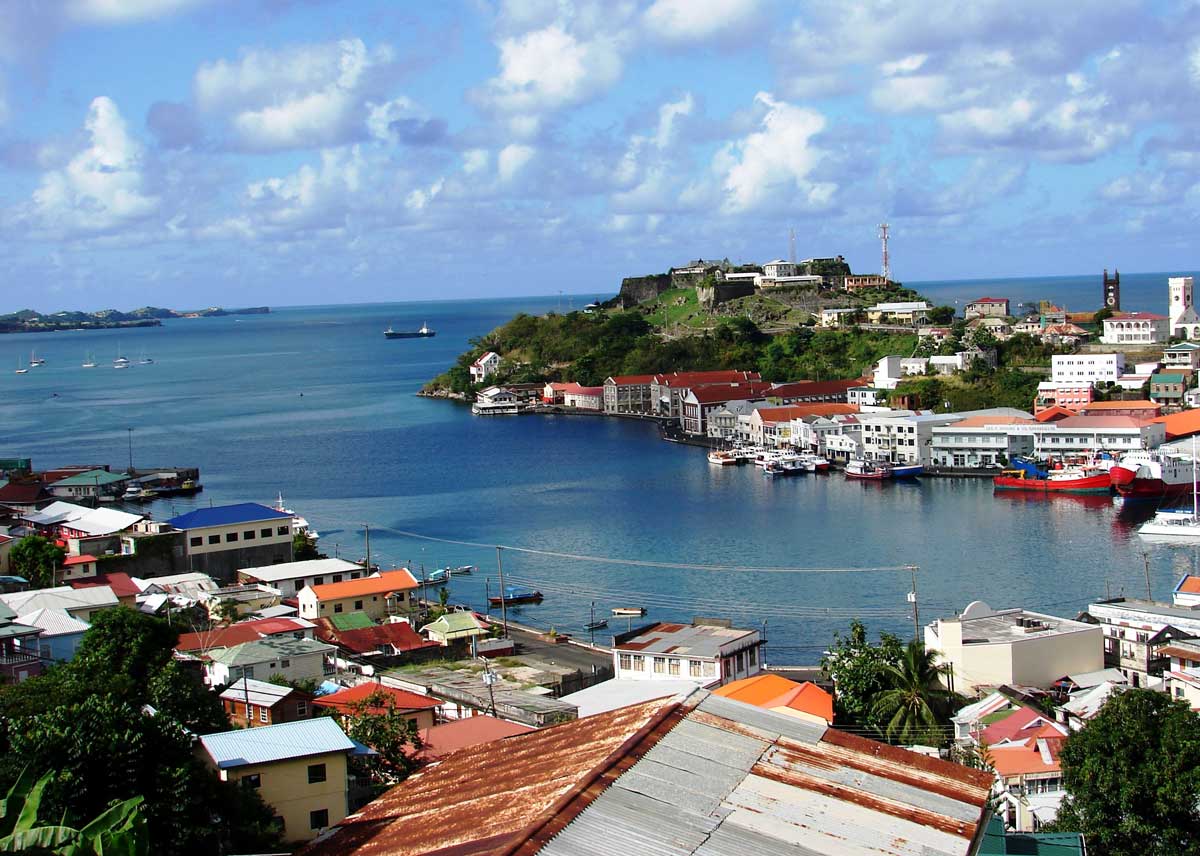 The beautiful island of Grenada is located at the southernmost tip of the Windward Islands, close to Venezuela and the equator. I discovered that it's an ideal location for those seeking a relaxing, tropical holiday.
I would wait for the "Covid scare" to pass, but then I'd recommend a visit to this island paradise. After all, there's so much to see and do here.
The Caribbean's Spice Island
Grenada is known as "Spice Island," for it has more spices per square mile than any other place on the planet. It produces a third of the world's nutmeg supply (known as "Grenada's Black Gold"). It also grows bountiful amounts of turmeric, cinnamon, mace, ginger, cocoa, cloves, and bay leaves.
I was able to purchase these at bargain prices in St. George's Market Square, and I was also able to witness the primary processing of these spices at the Dougaldston Spice Estate.
In addition, I visited the Gouyave and Grenville Nutmeg Processing Stations (the island's largest nutmeg processing factories), the Grenada Chocolate Factory (the world's smallest), and the River Antoine Rum Distillery (where some of the rum was particularly potent).
I also attended Gouyave's traditional "Fish Friday Event," where I sampled a variety of the freshly cooked fish.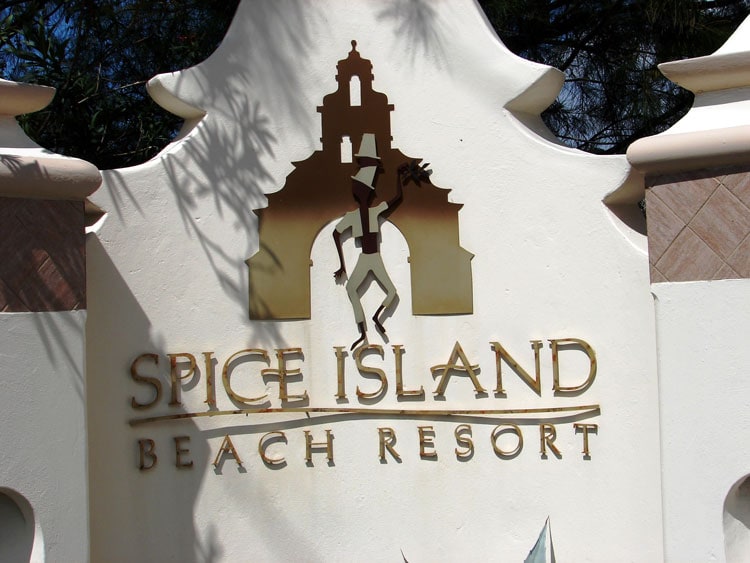 Island Accommodations on Grenada
I stayed at the beautiful Spice Island Beach Resort (www.spiceislandbeachresort.com), located directly on the palm-lined Grand Anse Beach, Grenada's most famous (its white sand beach stretches for almost 2 miles). I have to confess that I was truly spoiled in this idyllic setting.
Grenada, however, offers a wide range of accommodations, from luxury resorts to boutique and family-friendly hotels, to self-catering apartments, and even to "homestays" (where you can actually live with a Grenadian family).
Best Tips & Tools to Plan Your Trip
I checked out some of the island's most exclusive resorts, popular with models, such as Jerry Hall, Angela Lindvall, and Heidi Klum, rock stars, such as Mick Jagger, and movie celebrities, including Tom Hanks, Richard Gere, Harrison Ford, and Morgan Freeman.
I admired the fact that none of these establishments were allowed to block the spectacular views, for there's a rule that "no building will be higher than the tallest palm tree." You'll find no skyscrapers here!
Beaches on Grenada
What you will find on Grenada are 45 white sand beaches, nine black sand beaches, unspoiled natural beauty, mountainous terrain (with narrow, twisting mountain roads), tropical rainforests filled with a great variety of flora and fauna, wildlife sanctuaries, cascading waterfalls, and one of the Caribbean's loveliest harbours (at St. George's).
You'll also find the Caribbean's Underwater Sculpture Park, which provides a great snorkeling or diving experience. These underwater sculptures are the work of British artist Jason de Caires Taylor, who decided to give nature a helping hand by designing and installing a series of sculptures right on the ocean floor.
When diving here, he'd been shocked to witness the damage done to the reefs, so he decided that it would be a good idea to install a series of man-made sculptures, works of art, to enhance the marine environment.
He believed that his creations would provide a habitat for marine life and allow coral to grow and develop naturally – and that's exactly what has happened. Over time, these pieces become encrusted with marine life, creating artificial reefs – and providing new homes for fish and other sea creatures.  
I was escorted to the Underwater Sculpture Park by Dive Grenada, the longest-established scuba diving centre on Grenada, and this proved to be a great way to get 'an up close and personal' view of these artistic creations.
After all, the waters in Molinere Bay are rather shallow – and exceptionally clear – and the sculptures are, therefore, easily found and viewed. My favorite had to be "Vicissitudes", for a group of children of diverse ethnic backgrounds are all holding hands in a circle.
Yet another interesting sculpture is "The Last Correspondent", where a man is seated at a desk with a collection of newspaper articles and a typewriter.
Hiking to Seven Sisters Falls
Another island adventure I partook in was a hike to Seven Sisters Falls – by descending a steep hill, through a rainforest, before arriving at the beautiful cascading waterfalls and refreshing lagoon. This is a very popular 'adventure trek.'
Still, the terrain is steep in places, and caution is necessary when descending, for there are some dangerous drop-offs. We were all given walking sticks for support, but some of the group found that they had to squat or actually sit down, grab tree roots and rocks, and slide down some of these steeper sections.
Therefore, it is a real workout! However, once the group arrived, we were rewarded by the spectacular view – and even witnessed a local dive into the pool from the precipice. Some of us even decided to take a shower in the refreshing waterfalls, too.
Other breathtaking waterfalls that are worth a visit include Concord Waterfall, Royal Mount Carmel Falls, and Annandale Falls.
Cooking on Grenada
Yet another exciting activity on Grenada was the cooking class that I attended. It culminated with the consumption of our 'works of art': delicious calaloo soup and fresh fish.
I had seen calaloo growing wild in the rainforest on my hike (a large spinach-like green-leafed plant), so it was great to taste this creamy soup – and discover how wonderful it was – especially with all the added ingredients and spices that we'd been instructed to add!
I enjoyed it so much that I ended up having it with several of my meals – and I learned that it's very good for you, too (rich in iron).
An Intriguing Destination
For that unique winter vacation, you'll find that direct flights are available to Grenada. Once you've arrived there, a ferry operates daily round-trip service to the nearby islands of Carriacou and Petite Martinique too, just south of Barbados.
For More Information: www.puregrenada.com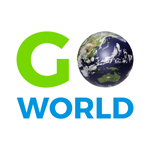 Latest posts by Go World Travel Magazine
(see all)