If you're looking for a warm island escape to cure your winter blues, consider the island of Grenada.

Although it features similar characteristics as the other Caribbean islands, Grenada, an island country of the West Indies in the Caribbean Sea, is slightly different from them. It's known as "The Spice Island," and its intoxicating smells and tastes of nutmeg, cocoa, vanilla, and other spices justify that name.
If you are a water sports lover, it is an ideal country for you. In every Grenada travel guide, you can see this country is a paradise for water sports and diving lovers thanks to its clear water and the marvelous undersea world with spectacular coral reefs.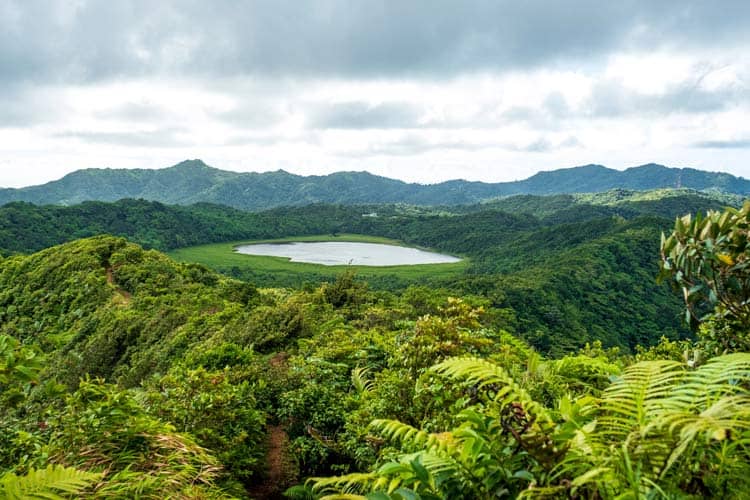 In addition, the region of Grenada will seduce you with its natural beauty. You will be delighted by its beautiful beaches, forest reserve, lush vegetation, and phenomenal waterfalls inland.
Grenada was under the rule of the French and Britains until independence in 1974. The fortification system from the colonial era testifies to the island's turbulent history.
We recommend exploring the capital St George and little towns like Grenville, Gouyave, and Victoria. There are also many small islands suitable for day trips like Sandy Island and Diamond Island.
Today, Grenada is a significant rum, nutmeg, and chocolate producer, exporting worldwide. Let's look together at the top things to do in Grenada during your holiday getaway.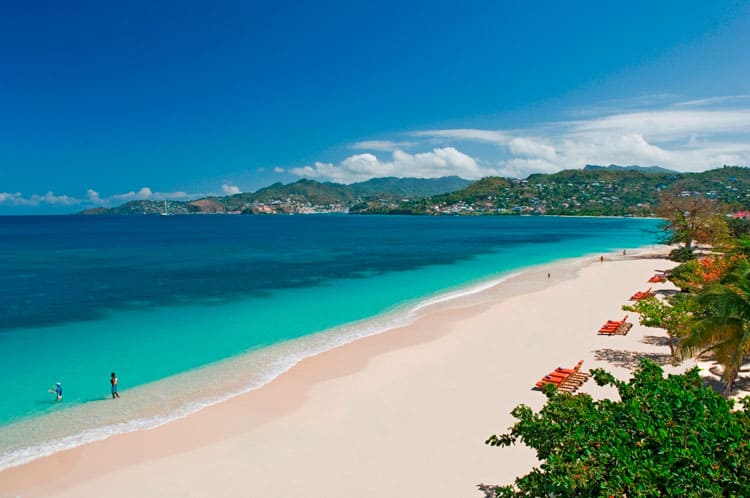 1. Explore the Beautiful White Sand Beaches
In the southwestern part of Grenada Island, you can find Grand Anse Beach, one of the most beautiful Caribbean beaches. It is known for its golden sand and turquoise water. Coconut palm trees and almond trees surround the beach, and access to the beach is completely free for all visitors.
Several hotels, bars, and Grand Anse Craft and Spice Market are located near Grand Anse Beach. There you can find unusual souvenirs, handmade jewelry, dresses, hats, and various spices.
On the east side of the island of Grenada, you can visit La Sagesse beach. It's only a five-minute walk from the main road, and usually, it's not crowded. The surrounding forest is a habitat for many birds, and if you go along one of the walking trails, you can reach beautiful lookouts. In restaurants along the beach, you can try local seafood dishes.
You can also visit BBC beach in Morne Rouge Bay or Magazine beach and enjoy their beautiful natural landscape. However, if you are looking for a beach that attracts many people and features music and a cheerful atmosphere, Bathway beach is the right choice for you.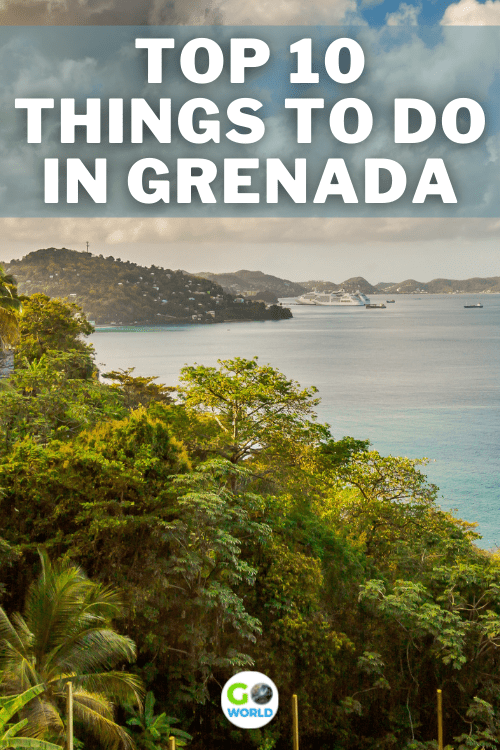 2. Take a Trip to the Fantastic Waterfalls
Did you know that there were as many as 18 waterfalls in Grenada?
Annandale Falls is located near the capital St George. It is one of the smallest waterfalls on the island, easily accessible and surrounded by beautiful nature. Feel free to jump into the pool filled with crystal clear water below the waterfall if you enjoy swimming in cold waters.
Reaching the Concord falls, which consists of 3 waterfalls, is a bit more demanding. You can get to the first of them quickly by following a path. You can reach the remaining two waterfalls after an easy hike. These waterfalls are only 30 miles away from St George.
The real challenge for hiking lovers is reaching Seven Sisters falls. It is located near St Margaret, in the heart of the island, and consists of 7 waterfalls.
The trail to Sisters waterfalls is more complex, but it is gorgeous because it leads you through the rainforest. Since the route is more complicated and demanding, we recommend that you go on a day trip with local guides.
3. Discover the St. George's Landmarks
St George is a charming port city founded by the French, with close to 30,000 inhabitants.
The most significant landmarks of the city are Fort George and Fort Frederick. From these fortifications, you can have a fantastic view of the town and the sea. Every Saturday, you can meet locals at St George's Market Square, where they bring fresh fruits and spices.
The House of Chocolate is one of the main attractions of the Grenada capital. There you can see the exhibitions dedicated to the development of the cocoa industry. You can also visit the Grenada National Museum, which hides a significant collection of historical items from various epochs.
Don't miss visiting Carenage, a harbor with colorful boats and numerous gift shops and restaurants that gives St. George a unique charm.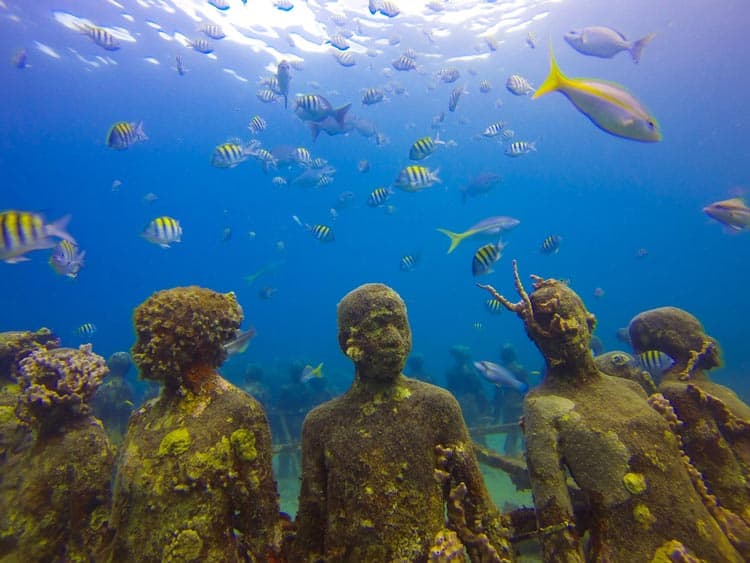 4. Meet Marvelous Undersea Life
Grenada is a true paradise for snorkelers and divers. Beautiful coral reefs and shipwrecks are waiting for you to explore.
You can visit an unbelievable underwater sculpture park in Moliniere Bay, with more than 50 statues for just 1-2 USD. You can also go to Dragon Bay and examine impressive volcanic rock formations.
If you want to see the incredible marine life, then you must go to Flamingo Bay. You can see barracudas, sea turtles, stingrays, and other tropical fish at this wonderful diving site.
The best time for snorkeling in Grenada is from January to May because of a water temperature of 26 to 28 degrees Celsius.
5. Taste the Best Caribbean Rums
The Caribbean Islands are well-known for rum making. The River Antoine Rum Distillery is the oldest distillery in Grenada, with a 250-years long tradition. This distillery is located near Crater Lake Antoine, and the entrance ticket is just $2. If you want to learn more about the rum-making process, you should join one of the guided tours.
The Clarke's Court is the largest Grenada distillery. In the sample bar of this 100-year old distillery, you can take a sip of some of the excellent award-winning rums.
If you visit the Blue Light Distillery in the island's south, you can observe a complete distillation process of hand-crafted gin using local ingredients.
Be careful when tasting these beverages because they are strong, and you can quickly get tipsy.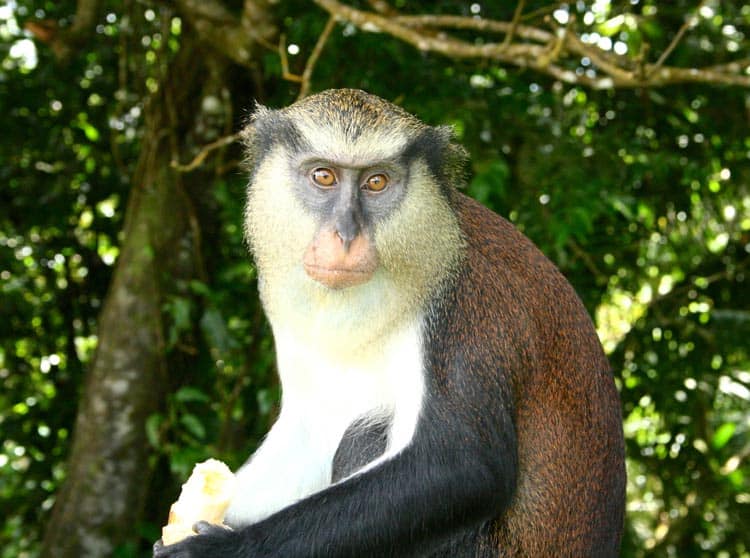 6. Experience the Unique Chocolate Magic
Grenada is well-known as "The Spice Island" because of the excellent climate conditions for growing cocoa and nutmeg. There are five chocolate factories whose products are distributed worldwide for making chocolate bars and products in the beauty industry like soaps and moisturizers.
Take a Grenada nutmeg tour for $1 to the Gouyave Nutmeg Processing Station on Grenada's west coast. There you can see how locals grow, sort and process the nutmeg. 
You can also visit Belmont Estate Chocolate and The Grenada Chocolate Company, where you can observe cocoa plants and the manufacturing process of organic craft chocolate.
The best time for choco-lovers to visit Grenada is during a Grenada Chocolate Festival. At this week-long festival, you can taste the freshest nutmeg ice cream, dark and white chocolate, cocoa balls, and other delicious cocoa and nutmeg products.
7. Discover the Natural Beauties of Grenada's National Parks
Grand Etang Lake is a volcanic crater filled with crystal clear water. This magical place is the heart of Grand Etang National Park and their main attraction.
At the Grand Etang National Park, you can also see many animal species, like lizards, armadillos, and the Mona monkeys. The lush greenery provides a sanctuary for many varieties of birds.
If you love hiking, visiting the Seven Sisters Waterfalls by mid-range hiking trails is an absolute must. The best way to go to the Grand Etang National Park is by renting a car or traveling there with one of the many Grenada island tours with local guides.
Levera National Park, situated on the northeast coast of Grenada, is another beautiful place for outdoor activities. You can explore the amazing coastal area filled with beaches, lagoons, and beautiful coral reefs. Levera National Park is also a true paradise for scuba diving fanatics.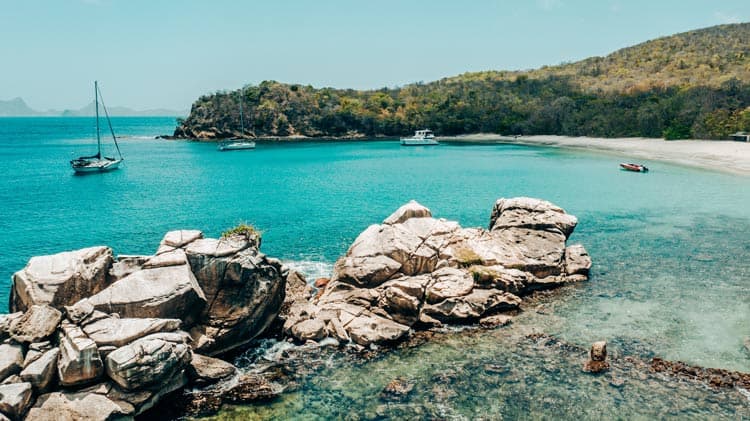 8. Explore the Two Other Grenada's Main Islands
Did you know that Grenada consists of only three inhabited islands? Most of the attractions are at Grenada Island, but there are also Carriacou and Petite Martinique islands, with some interesting places waiting to explore.
Carriacou has stunning coral reefs, which makes it an excellent place for snorkeling. Visit Carriacou Museum in Hillsborough to learn more about Caribbean life and history. You can also enjoy white-sand Paradise Beach, eat savory local food at the beachfront Slipway restaurant or buy handmade jewelry and artworks at the Fidel Production shop.
Petite Martinique is a smaller island with just one thousand Grenadians who live there. You can explore the fascinating hidden cave in Darant Bay, relax at Mang Beach, or grab equipment and enjoy water sports like kayaking, surfing, and sailing at the Sanchez beach.
Sitting at the Palm Beach restaurant and sipping their cocktails at sunset is something we sincerely recommend.
9. Visit Fortifications and Enjoy Stunning Panoramic Views
In 1705 French built Fort George to defend the island from sea invasions. At first, it was called Fort Royal, but Britains have changed the name to Fort George, according to King George III. After climbing up the stairs, you can enjoy stunning panoramic views of the city and the sea.
The second fortification, Fort Frederick, is just 3 kilometers to the east. It was built in the late 18th century to defend against inland strikes. That is why cannons face the island's interior and not the sea, as usual. Fort Frederick is an excellent spot for a scenic view of St George and the surroundings.
Fort Matthew is not far from there. It is worth visiting because you can see well-preserved interior areas and underground tunnels.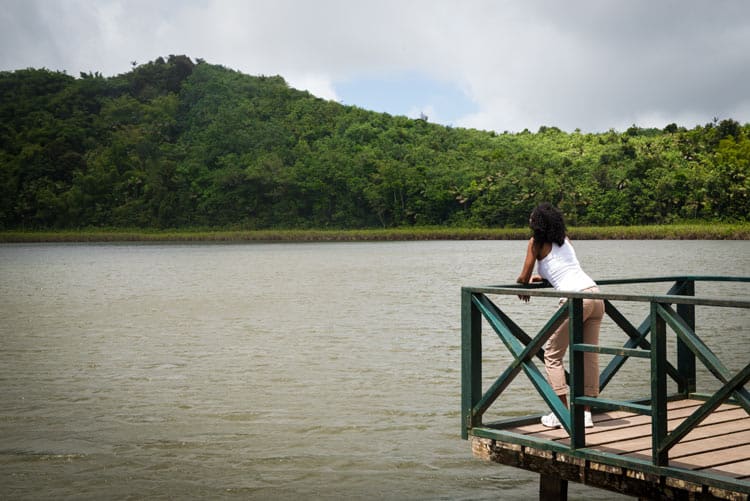 10. Relax in the Peaceful Ambiance of the Botanical Garden
A visit to the Palm Tree Gardens is an excellent choice for a day trip, and those who take it will be rewarded with phenomenal ocean and mountain views.
This remarkable botanical garden is situated just 20 minutes from St George, in the village of Laura. You can enjoy an incredible variety of plants in a magnificent environment.
While walking down the paths, you can see several palm varieties and many species of other tropical plants and flowers. With a professional guide by your side, you can learn interesting stories about the plants and their breeding in Grenada. 
Book This Trip to Grenada
Ready to plan your island getaway trip to Grenada? Start preparing with hotel and VRBO reservations, local restaurant reviews, insider tips on the best shops and more through TripAdvisor and Travelocity.
Find even more Grenada fun with the help of GetYourGuide. Book unique island activities, skip-the-line tickets, ocean excursions, expert-led tours and more, here.
If you are looking for the best flights deals, seasonal promotions and ground transportation rentals, check out CheapOair.
Author Bio: Based in Serbia in Europe, Marija Stojanovic Petkovski worked as a journalist but realized writing about the most beautiful places in the world is something that inspires her. She is sure that a pint of good craft beer perfectly accompanies a tasty home-made lasagne. In her spare time, she enjoys playing with her children and spending time outdoors with her family.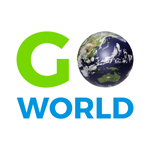 Latest posts by Go World Travel Magazine
(see all)