As an American, I often heard magical things about Ireland: the beautiful landmarks, charming pubs, the accents as thick as the Guinness. At the age of twenty-one, I decided to see for myself.
So, I boarded a flight from Atlanta's Hartsfield Airport late one summer night, with a neck pillow in one hand and an Eyewitness Ireland Travel Guide in the other. When I landed at the Dublin Airport nine hours later, I was ready for the magic to begin and my life to change.
Visiting the Abbey Court Hostel in Dublin
I took the line 748 bus in search of the Abbey Court Hostel. As the bus driver called out "O'Connell Street," I grabbed my oversized suitcase on wheels and exited onto the street. But as I looked up at the street sign, written prominently in Gaelic with an English translation below, I realized I had gotten off at the wrong stop.
It turns out the driver had said "Parnell Street" not "O'Connell Street." Apparently, I had underestimated just how thick those Irish accents really were.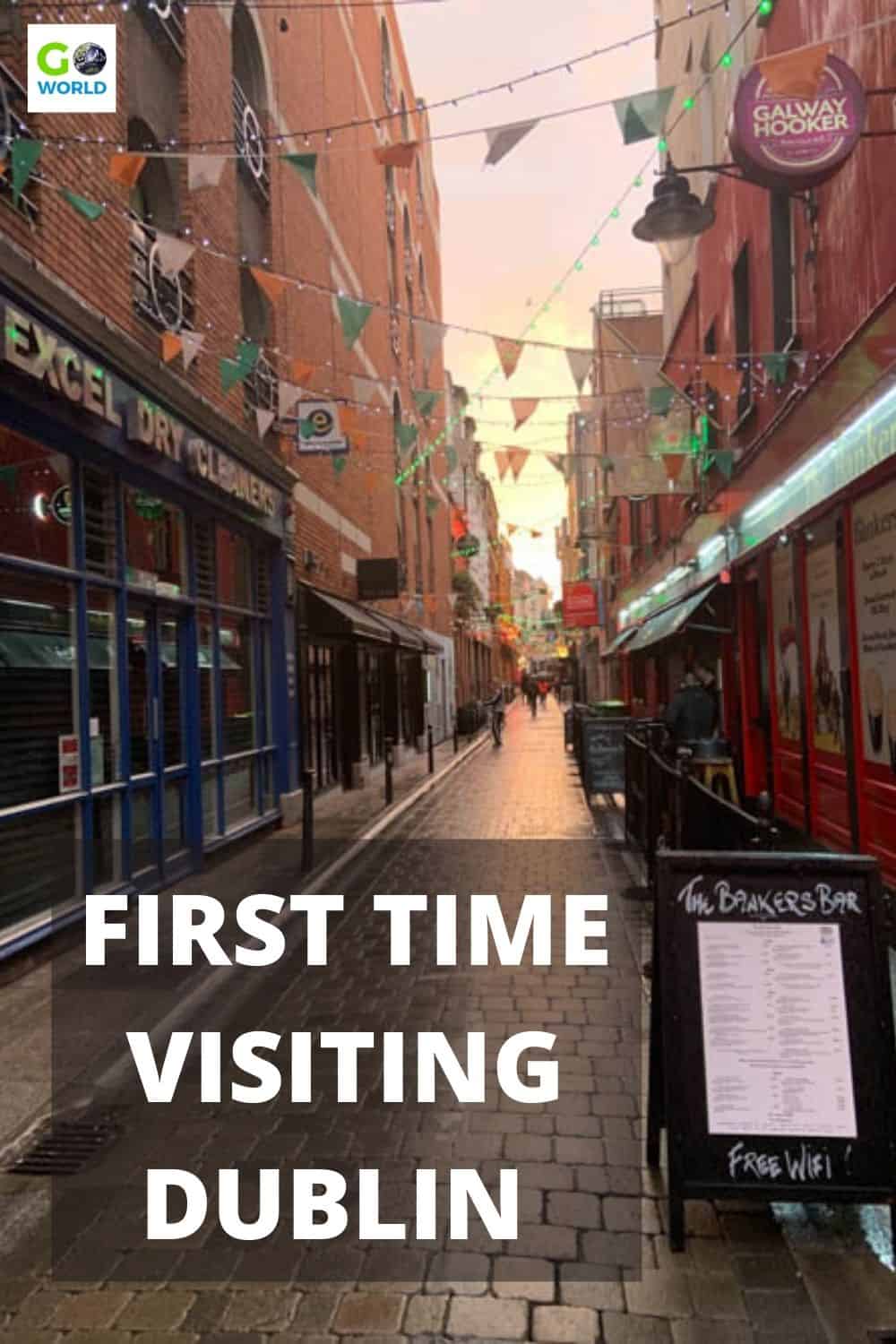 Stumbling around on the cobblestone sidewalks with a suitcase as big as myself, breaking a wheel as I went, I finally found my hostel. The Abbey Court on Bachelor's Walk appeared like something out of a dream. Maybe this is when the magic would start, I thought.
The building was beautiful, with a floral mural on the outside wall and a front that faced the River Liffey.
The River Liffey flows through the center of Dublin and is home to the Liffey Swim, an annual 2.2-km race held every August that starts at the Rory O'More Bridge beside the Guinness Brewery and finishes at North Wall Quay in front of the Customs House.
Visiting Dublin's Iconic Sights
Abbey Court is a quick walk to Dublin's Ha'Penny Bridge. Built in the 1800s, the bridge originally cost a ha'penny to cross, giving it its infamous name. A historic landmark, this bridge is also an incredible photo spot that leads into the Temple Bar area. Exploring Temple Bar is a must when visiting Dublin.
Temple Bar is known for its traditional Irish pubs, live music, and food market. The Temple Bar Food Market takes place every Saturday from 10 am to 4:30 pm and offers local produce.
The most well-known pub in the area is called The Temple Bar after the location. With an extensive whiskey collection and Irish ales on tap, as well as a variety of Irish musicians playing nightly, The Temple Bar is the perfect spot for an afternoon or evening beverage.
Visiting Historic Dublin
In terms of history, Dublin surpasses any other place I've visited. Must-sees include Trinity College, one of seven ancient universities of Britain and Ireland. The college grounds span many acres, and it is one of the most beautiful attractions in Dublin. Just exploring the chapel and the college library can take up a day of your trip.
If possible, plan to view the Book of Kells, located at Trinity College. The Book of Kells is an ancient book that contains four Gospels of Christianity, written in Latin. It is located at the library, which is usually open to the public.
Rich in arts and culture, the Hugh Lane Gallery is another must-see. The first known public gallery of modern art, the Hugh Lane Gallery is a maze of treasures in which someone can get lost for an entire day.
Known for its permanent collection by French artists, such as Auguste Renoir and Camille Pissarro, the Hugh Lane Gallery is an incredible staple for art lovers or those looking to expand their cultural education.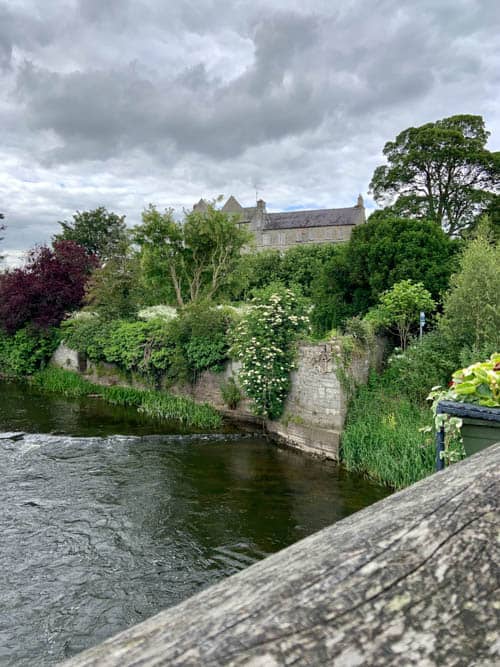 Natural Wonders & Nearby Villages
Along with its historical significance, Dublin is also known for its beautiful natural landmarks. The Hill of Uisneach is a sight that immediately comes to mind. Located in County Westmeath, the Hill of Uisneach is an ancient ceremonial site. According to Irish mythology, Uisneach is the burial place of several Irish gods.
As I climbed to the top of the hill, I was amazed by the burial grounds and giant standing stones. it is believed that all four corners of Ireland can be seen at the top of the Hill of Uisneach. Take a guided tour to really learn about the history and cultural significance of the Hill of Uisneach.
If the hustle and bustle of city life in Dublin isn't your speed, I would recommend Howth. Howth is a seaside village outside of Dublin. The pace of life is slower in Howth than in Dublin, and there are many shops and restaurants to explore.
One of my favorite spots in Howth is The Oar House, which is a fisherman's cottage turned seafood diner.
Shopping & Dining in Dublin
Once you return to the city, don't forget shopping and dining! Some of my favorite places to purchase unique pieces include Dublin Vintage Factory, Siopaella, and Lucy's Lounge. Dublin Vintage Factory and Lucy's Lounge are both great for inexpensive souvenirs, whereas Siopaella is great for a splurge purchase.
Bring the impressive Expandable Carry-On Suitcase by AWAY and pack as much as you like knowing you will fit your bag on any transportation easily. Check out AWAY travel bags selection here.
Lastly, some of my favorite dining recommendations include Pog, Thundercut Alley, and The Rolling Donut for breakfast or brunch. Zizzi on Suffolk Street or Milano, located in Temple Bar, are great spots for dinner.
One thing is for sure – visiting Dublin is a unique and magical experience like nowhere you've been before. With so much to discover, it's hard to narrow the list of sites to see. However, if you start with my recommendations, you'll begin to see the magic that is Ireland.
Book This Trip
Ready to discover the magic of Dublin? Start planning your stay with knowledge on how to get around, VRBO and hotel reservations, local restaurant reviews and more on TripAdvisor and Travelocity. Then check out Omio Travel Partner for plane, train and car rental deals.
Find all the best activities and expert-rated tour guides in Dublin through GetYourGuide. Reserve your dates ahead here.
Author Bio: Katie King is a freelance travel and biographical writer based out of Atlanta. She recently graduated from Columbus State University with a Bachelor of Arts in Theatre Arts. Her work has been featured in Hektoen International and elsewhere.