Spontaneous European travel is undertaken by thrill-seekers, hedonistic juveniles, and adventurous adults alike. The act of travelling without set arrangements, intentions or goals is exciting.
Thankfully, the high level of railway transport available across the continent makes it easy to do. Especially if you choose to travel using Eurail or Interrail in Europe.
Travellers may be wondering how to best utilise the freedom they hope to soon have post-covid. Whether that be through a relaxing beach vacation, an adventurous city break, or a destination-hopping experience.
Personally, I would choose the latter any day.
Europe is a bustling continent with an array of experiences providing something for everyone: bright, lively cities; mountainous regions; beachy resorts and an abundance of transport to venture to any of the above.
Explore Europe With Interrail and Eurail
One of the most popular ways to journey across Europe is by train. And with Interrail or Eurail it's a breeze. These are continent-wide recognised train passes.
These passes are perfect for individuals who want to plan their own adventure through rail travel and their own creative initiative. Individuals can plan their experience months before travelling, or the night before moving onto the next destination.
My experience was outstanding, unforgettable and an impromptu free-spirited adventure. A perfect way to explore at my own pace through my own loosely planned design.
This form of travel has plentiful perks. But, like most things, there are some attributes not suitable for everyone. For me though, these attributes can certainly be heeded in a positive light every time.
Note: Both passes mentioned are used in the same way but Eurail passes are for European residents whereas Interrail passes are for non-European residents.
What to Expect Travelling With Interrail in Europe
Life comes at you thick and fast without warning. Your expectations can be thwarted, and plans disjointed, a trip of this essence is no different. But, often the unexpected brings the greatest experiences.
Even Your 'Plans' May Be Unpredictable
Picture yourself enjoying a tasty cocktail in Brussels' centre with your next proposed stop being Amsterdam, Bruges or Paris. Depending on how you feel in the next couple of hours.
But, it is the height of summer and all trains leaving Brussels are fully booked for the next fortnight. Is there any better excuse to spend another two weeks in Belgium's dynamic capital? I think not.
This was my exact experience. Truth is, an experience like mine can be the reality of travelling through Europe by train without a set plan other than to simply experience Europe.
Of course, you can plan your entire trip with maps, destinations, set dates and exact train times. But, where is the fun in that? I personally love the thrill of not knowing what is coming next.
Which is why I found this unexpected occurrence enjoyable rather than stressful. Not knowing where I may end up the following day gave me such a massive rush. I would encourage each reader to experience this for themselves at least once, just for the free-spirited feeling it evokes.
Going Beyond the 'Must Sees' of Europe
The ability to travel with Interrail in Europe, particularly as a first-time traveller, provides individuals with endless opportunities. Opportunities to explore a vast space of land in as much time as is needed.
People are often drawn to the typical sites: Paris, Berlin, Venice, Barcelona and so on. Certainly, these are all outstanding destinations and should be visited by travel-lovers at least once.
However, venturing to locations slightly off the beaten track in Europe will provide memories and stories that will leave friends and family in awe. Cries of "How did you find these hidden gems?" are certain to be heard.
I would absolutely not recommend visiting unsafe destinations. However, visiting places overlooked by the average traveller can make for an interesting and unique experience.
Luxembourg is a perfect example of a hidden gem. In my opinion, it's a country not discussed enough when making reference to "must-see" destinations. A wide span of greenery, fairy-tale-like buildings and outstanding catacombs are just a few of the reasons to visit Luxembourg.
I spent just one day there, but the single day provided me with an experience off the beaten track. One I would not have considered without research into less popular destinations.
It's important to research few and far between sights in terms of originality in experiences. This will allow for a more authentic perception of the destination visited.
Personally, I love attempting to live like a local, talking to locals and experiencing things outside the 'typical trip'. If there ever is such a thing.
Budget Travel With Interrail in Europe
Like many young adults travelling Europe, I did not possess an abundance of funds. Therefore, I needed to travel on a budget. Budget hotels and hostels were the theme of my own trip, each booked the night before travelling.
I also travelled on old, unreliable Soviet trains in Eastern Europe. Were these sensible moves? Maybe not for some. Did it add to the thrill of the adventure? Definitely. Would I do it again? Absolutely.
Implementing this sort of spontaneity is not for everyone. Therefore, it's something that must be considered when planning an Interrail Europe trip.

You want to ensure you're going to experience an adventure tailored to you. This is the beauty of travelling Europe with Interrail and Eurail. It is so easy to design your travels across Europe specific to your wants and needs.
The adventure of travelling through Europe by train with Interrail is something I would recommend all to do at least once in a lifetime.
While I found that my loose "plans" created a fun-filled, living-on-the-edge experience, not everyone will enjoy certain aspects of Interrailing. For some travellers it may require extensive planning to ensure that the trip goes exactly as desired.
To sum it up, travelling by train through Europe is an amazing experience. Furthermore, using Interrail in Europe can be a great option for both spontaneous and planned itineraries.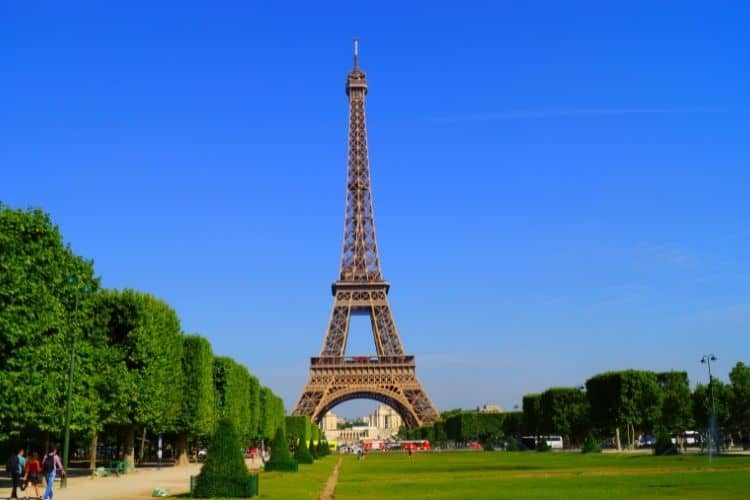 If You Go
The Interrail website is an indispensable tool. It will help travellers find out what Interrail pass is suitable to their needs, potential routes to take, how to reserve seats on trains, deals and discounts, hostel or hotel bookings, and more.
There is an endless range of articles to inspire travellers in selecting destinations. This is a good article on the Interrail site. Otherwise, a simple google search of the best places to travel to in Europe, if you want to see the 'must-sees', will provide you with all the information you need to make the best decision suitable to you.
Alternatively to the previous link, articles such as this provide travellers with the 'hidden gem' destinations. These are places not always considered when planning a European trip, in favour of the bustling capitals of Europe.
I would recommend incorporating at least two lesser-known places into your trip to give you a well-rounded experience. A simple google search of the best hidden gems to travel to in Europe will provide you with the information you need to find more authentic experiences suited to you.
Author Bio: Emma Ritchie is a Scottish travel fanatic working toward a degree in International Business and Tourism Management at Glasgow Caledonian University. Her passion for travel stems from her father and his equally strong desire to see the world. Emma has travelled extensively and loves meeting new people, trying new food and keeping written and photographic records of her travels.