I surveyed the surroundings from my balcony — clear blue sky, shimmering blue water and homes built precariously into the hillside — and I had to remind myself that I was in California, not the Mediterranean.
If you can tear yourself away from the spectacular views, cozy rooms and luxury amenities, The Inn Above Tide is the perfect base for exploring all the area has to offer. Ideally located just across the Golden Gate Bridge, a few miles from San Francisco, the small waterfront town of Sausalito has come a long way since its humble beginnings as Rancho Del Sausalito (Ranch of the Little Willow Grove) in 1838.
Now it's home to an eclectic population of almost 7,500 people ranging from bohemian artists to well-to-do business tycoons. Sausalito has a distinct Mediterranean style and charm, surrounded with picturesque views at every turn.
For a truly unique vantage point in Sausalito, nothing comes close to The Inn Above Tide. Tucked away, yet in the heart of the village, the inn sits perched over the San Francisco Bay like a cruise ship in port. An elegant combination of a luxury inn and a seaside retreat, it is a sophisticated, yet comfortable, 29-room boutique inn with bragging rights as the only Bay area hotel located directly on the water. Every room looks out over the San Francisco Bay and comes with stunning panoramic views of Angel Island, San Francisco and Alcatraz.
The comfortable rooms feature luxury linens and a subtly nautical décor of bright but soothing colors of cream, pale yellow and light blue. The queen deluxe room was small, but amply appointed with a fluffy bed and two overstuffed chairs facing a gas fireplace. Inside an armoire was a CD player, cozy robes, wine glasses and a wine bottle opener. The large bathroom was equipped with spa quality toiletries and an oversized whirlpool tub big enough for two. Complimentary binoculars thoughtfully placed in the room were the perfect accompaniment to the jaw-dropping view.
But the best feature of the room was the private terrace looking out onto the water and decorated with potted plants and custom teak furnishings. Watching the seagulls and sailboats float aimlessly by, my companion and I felt like we were sitting on the balcony of cruise ship.
After an afternoon spent exploring the numerous art galleries, shops and restaurants that line the Sausalito waterfront, we headed back to the Inn just in time to sample a complimentary wine and cheese reception. While the parlor where the wine is served is lovely, featuring floor-to-ceiling windows with views of the Bay and the bustling ferry next door, we opted to take our wine and small plates piled high with cheese, fruit, bread and crackers to a large second floor deck. Flooded in sunshine, we claimed two padded lounge chairs among the potted foliage and settled in for some serious relaxation.
When the sunshine and the wine disappeared, we retreated to our room and were greeted by yet more amazing views — downtown San Francisco lit up at dusk and the fog rolling in. As we stood on our balcony we watched the fog slide over the top of homes built on the Sausalito hillside and ooze down toward the Bay. In one constant motion we watched it snake around the horizon directly in front of us and disappear behind Angel Island. Who knew fog could be so beautiful?
We awoke the next morning to a clear blue sky and were glad we opted to have our breakfast delivered to our room (breakfast is served complimentary in the parlor or for a nominal fee can be delivered to your room.) Our breakfast arrived, complete with a carafe of steaming hot coffee, juice, fresh fruit and heaping bowls of granola. Still in our robes, and determined to soak up every minute of that view, we ate on the balcony.
Exploring the diverse activities nearby filled the rest of our weekend. With the ferry just steps from the inn, a quick trip to San Francisco was a breeze. We escaped tourist-laden Fisherman's Wharf and enjoyed a day exploring the Golden Gate Park, sampling delicious dim sum (savory Chinese pastries stuffed with meat or vegetables) and exploring some of San Francisco's greatest neighborhoods including Haight-Ashbury and the Mission District.
We made an easy day trip out of a visit to wine country's Sonoma, less than a one-hour drive from the inn. Overshadowed by the more popular Napa Valley, Sonoma is quieter, with a small-town, laid-back charm. We tasted wines, sampled world-renowned food and admired the rolling hills and lush vineyards before returning to our room. We retired once again to our balcony, opened a bottle of wine purchased directly from the vintner just hours earlier and as the city of San Francisco lit up in front of us, we toasted a perfect weekend.
If You Go
The Inn Above Tide
30 El Portal, Sausalito, California 94965
Phone: 800-893-8433
Fax: 415-332-6714
E-mail: [email protected]
www.innabovetide.com
While all rooms are well-appointed with private bath, oversized tub, bay view, TV, DVD, stereo with CD player, binoculars, high speed wireless Internet, plush robes, luxury linens, French Hermés toiletries, complimentary breakfast and evening wine and hors d'oeuvres, the Queen Deluxe and higher category rooms also come with private decks and most have gas fireplaces (be sure to request a fireplace when making your reservation).
Sausalito Chamber of Commerce
www.sausalito.org
San Francisco Convention & Visitors Bureau
www.sfvisitor.org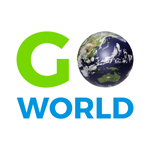 Latest posts by Go World Travel Magazine
(see all)