Editor's Note: We're all dreaming of travel ahead. Here's some inspiration for future adventures.
People who know me understand my love for gastronomy. My most recent trip to San Francisco allowed me to deepen that passion. Each neighborhood I visited had its own culinary identity.
Despite the COVID-19 pandemic, the city's food scene continues to shine. Here's the latest on where you can eat in San Francisco!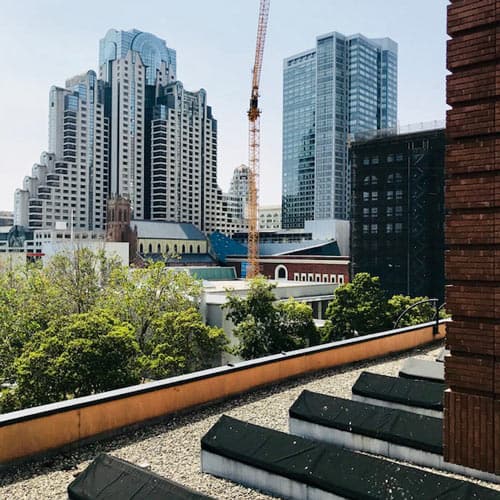 GOOD MORNING San Francisco
Glen Park – 691 Chenery St, San Francisco, CA 94131
Mom-and-pop shops hold a special place in my heart. There is plenty of soul in everything they do and Higher Grounds is no exception. Whenever I go to San Francisco, this coffee shop is my first stop for delicious omelets and outstanding coffee.
Seeing as they are next door to one of the finest French restaurants in town (Le P'tit Laurent), you can bet you'll be handed a memorable breakfast and a freshly brewed cup of joe. Outdoor seating is provided.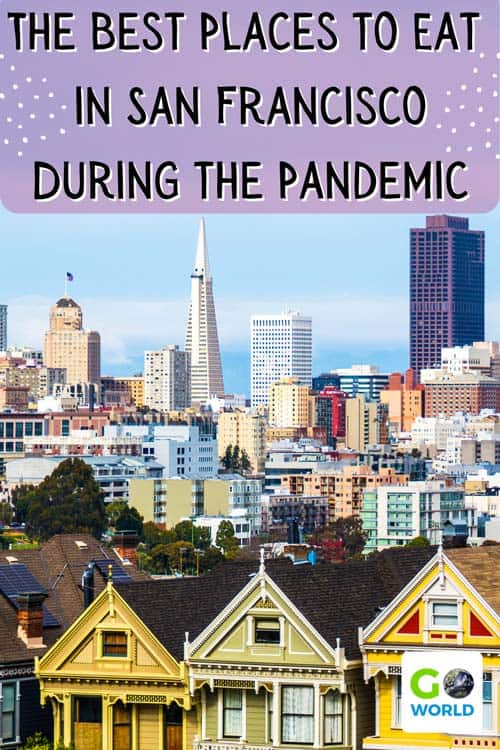 South of Market – 151 3rd Street, San Francisco, CA 94103
If your itinerary allows, I suggest exploring the San Francisco Museum of Modern Art (SFMOMA). On the third floor of the SFMOMA, you'll find a hip coffee shop called Sightglass.
Their vanilla cold brew and unique cookies are the perfect way to round out a day at the museum. Although Sightglass' SFMOMA location is temporarily closed, their cafés in the SoMa, Mission, and Divisadero districts are open.
Castro District – 427 Castro St, San Francisco, CA 94114
Did I mention how fond I am of family-owned independent businesses? Wandering around the colorful Castro district is far more inspiring with a cup of Castro Coffee Company's java in hand.
I appreciate that their breakfast and dessert items are homemade (not taken out of a vendor's box and put on display). Pull up a seat outside or grab something for the road. The Castro Coffee Company also sells coffee beans and loose-leaf teas.
Inner Richmond – 309 Clement St, San Francisco, CA 94118
I consider myself to be well versed in Asian cuisine. Prior to my first visit to Burma Superstar in October of 2017, I hadn't tasted Burmese food. Their culinary approach is influenced by Indian, Chinese, Laotian, and Thai cuisine (Myanmar's neighboring countries).
I recommend their tea leaf salad, fried yellow bean tofu, and fiery chicken. Arrive early for lunch and dinner — Burma Superstar's waitlist fills up in the blink of an eye. Outdoor seating and takeout/delivery options are available.
LUNCH and DINNER in San Francisco
Tenderloin District – 466 Eddy Street, San Francisco, CA 94109
You must treat yourself to a session at Onsen's traditional Japanese bathhouse. It was one of the most restorative experiences of my life. It's the ultimate luxury to relax in their bath, sauna, and steam room. Book an afternoon soak and an evening dinner reservation for the full experience.
George Meza, a veteran of several Michelin-starred establishments, creates stunning Japanese dishes that are works of art. Onsen is temporarily closed; however, I am excited for their eventual reopening.
Japantown – 1581 Webster St #206, San Francisco, CA 94115
On the Bridge serves the best curry in the city. It's a hole-in-the-wall restaurant on a bridge that divides Japantown. You'll know you're in the right place when you see lime green walls and colorful chairs.
Pro tip: order curry with your favorite toppings and wash it down with a pint of Sapporo. On the Bridge takes the spiciness of their curry seriously — start at a mild or medium level. Takeout and delivery are offered.
Glen Park – 2922 Diamond St, San Francisco, CA 94131
I've passed by One Waan a few times after leaving the Glen Park BART station. My friends and I decided to try it before partaking in a night out on the town. I appreciate that the restaurant has fun with their menu.
Traditional staples like pad thai, tom yum soup, and fried rice are served with a modern twist. Takeout and delivery are offered.
Castro District – 3970 17th St, San Francisco, CA 94114
Me & Tasty is the king of Asian fusion. If you are a fan of blended flavors, this establishment is for you. There were many delicious ingredients in their ginger-garlic tofu that piqued my curiosity.
Me & Tasty's stellar level of service was even more impressive. Our server was genuinely interested in our experience and ensured that we enjoyed our meals. Sit-down dining and takeout/delivery options are available.
SWEET THINGS
Dolores Park – 3692 18th St, San Francisco, CA 94110
We were blessed with sun and warmth on our last day in San Francisco. Naturally, we sat on a bench in Dolores Park and admired the cityscape for a few hours — it was prime ice cream weather. Bi-Rite Creamery is extremely popular.
In fact, it's considered a culinary institution. With creative flavors such as salted caramel, black sesame, and honey lavender, your taste buds will be in for a wild ride. Sit-down dining, takeout, curbside pickup, or delivery options are available.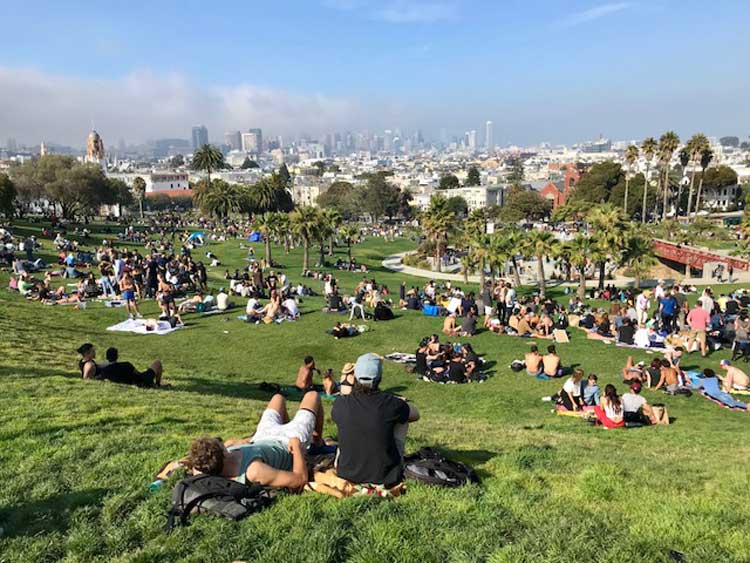 ADULT BEVERAGES
Tenderloin District – 441 Jones St, San Francisco, CA 94102
We stumbled upon Tradition out of sheer luck. The original plan was to check out Bourbon & Branch. Unfortunately, the doorman explained that the bar was closed for a special event. Noticing our disappointment, he advised that we imbibe at their sister bar, Tradition.
Sipping prohibition-style cocktails in an intimate lounge restored our faith. Tradition is temporarily closed; however, you can order their spirits and wine via Cask.
Mission District – 2516 Mission St, San Francisco, CA 94110
El Techo is a great rooftop bar to partake in Mexican tapas, street food, sangria, and beer. Their empanadas are to die for — I don't care if it's cliché.
The lively atmosphere makes El Techo an excellent spot for people watching and the open-air deck provides a beautiful view of the city. Sit-down dining, outdoor seating, takeout, or delivery options are available.
Author's Bio: Elizabeth (Liz) Orient is a San Diego-based travel journalist and editor. Both pursuits allow her to express her passion for wanderlust, erasable pens, and the Oxford comma. Liz caught the "travel bug" early on in life and enjoys writing about unique destinations. Her favorite experiences involve meeting new people and learning about different cultures. Liz's work has been featured in a variety of publications and on her blog (The Traveling Editor). In her spare time, she binge-watches cooking/design shows, volunteers at a horse ranch, or cuddles with her feline assistant, Sputnik.