Horseback riding, down-home cooking and gorgeous scenery – they're all part of a family dude ranch vacation. The best dude ranches usually fall into three categories: dude ranches, which have a focus on riding; working cattle ranches, where you can work alongside the ranch hands, and resort dude and guest ranches, which add things like spas and water sports to the mix.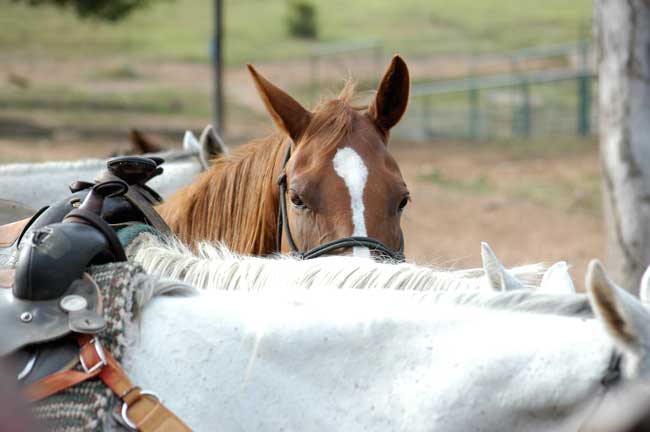 What is a Dude Ranch Vacation?
The best part about a dude ranch vacation is the opportunity to try something new with family or friends – from taking an overnight riding and camping trip to learning how to fish or rope a cow. So grab your cowboy boots and get started on making treasured family memories.
When it comes to dude ranches, there's no such thing as one size fits all. There are luxury high-end ranches and others that cater to families on a budget. Some ranches are tucked into mountain valleys, while others find their home on the wide-open plains.
Bset Dude Ranches
Take time to research before you decide on a dude ranch. Call and talk to the ranch hosts and read what other guests have to say. Chances are, you'll find the type of dude ranch experience that suits you best. Of course, we have our favorites as well. Here are seven of the best dude ranches.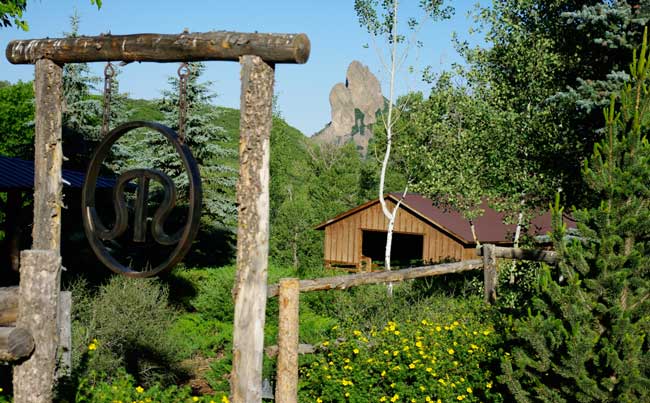 Smith Fork Ranch, Colorado
Located in a quiet corner on Colorado's Western Slope, Smith Fork Ranch is a small luxury ranch known for its well-appointed accommodations and their strong focus on organic, local cuisine. Smith Fork Ranch takes their farm-to-table approach seriously.
The chef and staff keep a huge garden, where they grow their own herbs and vegetables, and purchase meat and fruit from the local region, known as Colorado's Fruit Belt.
The ranch has an impressive wine cellar, as well as an onsite sommelier who makes sure that guests enjoy the perfect wine with their meals. Smith Fork Ranch provides just the right mix of luxury, comfort and western flair.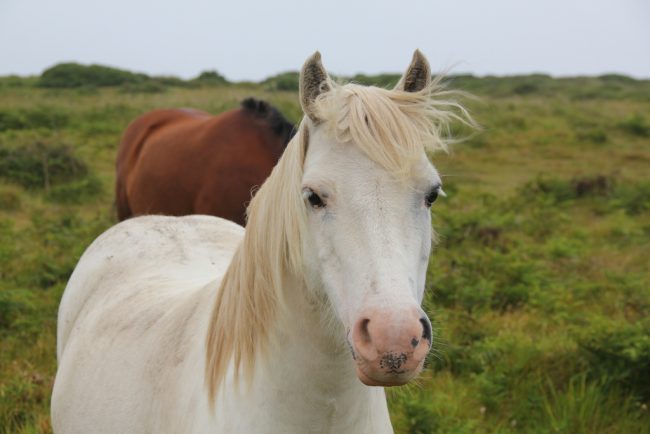 Hunewill Circle H Guest Ranch, California
Hunewill Circle H Guest Ranch enjoys an enviable location just north of Yosemite National Park. Horseback riding is the main activity on the ranch, and a rich network of trails runs through some 26,000 acres of lush meadows, surrounded by towering peaks.
Dude ranch guests are housed in cottages at Hunewill Circle H Guest Ranch, and home-style meals are served in the Victorian ranch house. The ranch holds cattle drive events through the year, and the ranch is home to some 1200 head of cattle. Other popular experiences at the ranch include world-class trout fishing, barbecues and family dance night.
North Fork Ranch & Fishing Lodge, Colorado
This dude ranch in Colorado is known for its comfortable accommodations, hearty meals and wide range of activities, from rafting to riding to zip line. But what really sets North Fork Ranch apart is its world-class fishing. With an enviable location along the north fork of the South Platte River, guests can fish right outside their rooms and catch trophy rainbow trout. Professional Orvis guides are on staff to give advice and expert tips. Ranch owners Dean and Karen May have been serving guests for many years, and their success shows in the number of repeat guests.
Eaton's Ranch, Wyoming
Founded in 1879, Eaton's Ranch is the oldest dude ranch in the country. Eaton's Ranch must be doing something right, because many loyal, repeat guests come back year after year. The 7,000-acre Wyoming dude ranch includes miles of riding trails, and can accommodate 125 guests.
Guests are housed in historic cabins in a wide range of sizes. Like most dude ranches, horseback riding is the most popular activity. Wranglers match each guest with one of the ranch's 200+ horses according to their size and ability.
Best of all, the ranch allows guests to ride out on their own after instruction, rather than restricting riding to a trot or nose-to-tail trail riding. Many guests love this freedom and ability to explore on their own.
Horseshoe Canyon Ranch, Arkansas
Arkansas might not be the first place you think of when you think of the best dude ranches, but the Horseshoe Canyon Ranch in the northwest corner of Arkansas has a unique setting and a wealth of natural amenities. True to its name, Horseshoe Canyon Ranch is surrounded by sandstone bluffs and has become a world-class climbing destination with more than 300+ climbing routes onsite.
Guests can also go zip lining and canoeing on the Buffalo River. The Arkansas dude ranch has all the basics of a western vacation, including riding programs, cookouts, and wagon rides. Horseshoe Canyon is more affordable than some ranches, making it attractive for families.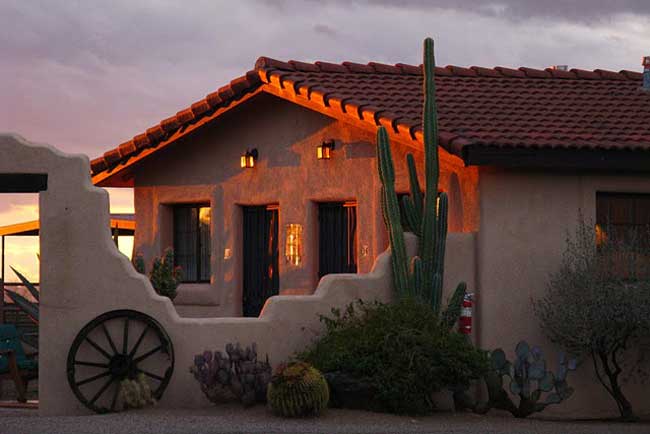 White Stallion Ranch, Arizona
The White Stallion Ranch has a look and setting all its own. Located near Tucson, Arizona, this southwestern dude ranch sits on 3,000 acres of the undisturbed Sonoran Desert, which is adjacent to Saguaro National Park.
The ranch's horseback riding program uses trails in the national park, as well as throughout the ranch. True to its setting, guests stay in adobe casitas. The ranch puts a big emphasis on quality family time, so there are no separate children's programs. White Stallion Ranch generates much of its electricity through solar power.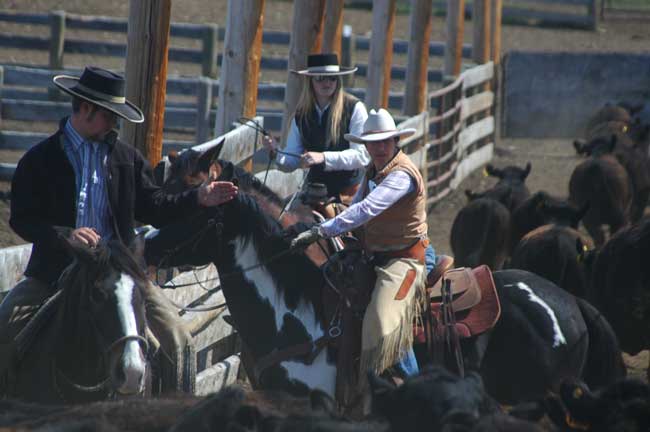 Lazy E-L Guest Ranch, Montana
The Lazy E-L is a working cattle ranch, rather than a typical dude and guest ranch. All guests, who are housed in one of three historic cabins, are given a horse and spend the day working cattle with the rest of the ranch hands. For those who really love riding, this ranch is a good option.
Although the ranch hands are certainly good teachers, it's recommended that guests have some riding experience before you go. The Lazy E-L Guest Ranch offers a small, intimate experience, with only 8-12 guests at a time. The ranch's location in Montana is beautiful, and it's only a 30-mile ride to Yellowstone Park. For guests who want to fish, the ranch has five miles of private access to West Rosebud River.
If You Go
The Dude Ranches' Association has information on more than dude and guest ranches in the United States. See duderanch.org for more info.