Editor's Note: We're all dreaming of travel ahead. Here's some inspiration for future adventures. We share places, products and activities we recommend. If you make a purchase using a link on our site, we may earn a commission.
The aromas of tostones (fried plantains) and asopao (a traditional chicken-and-rice soup) drift out of local eateries. Tourists, relishing the tropical heat, pause in front of colorful storefront displays, and a sea of pedestrians and cars moves past.
Narrow cobblestone streets beckon in each direction I turn, while the sounds of salsa resonate from a nearby plaza, enticing me to move a little closer.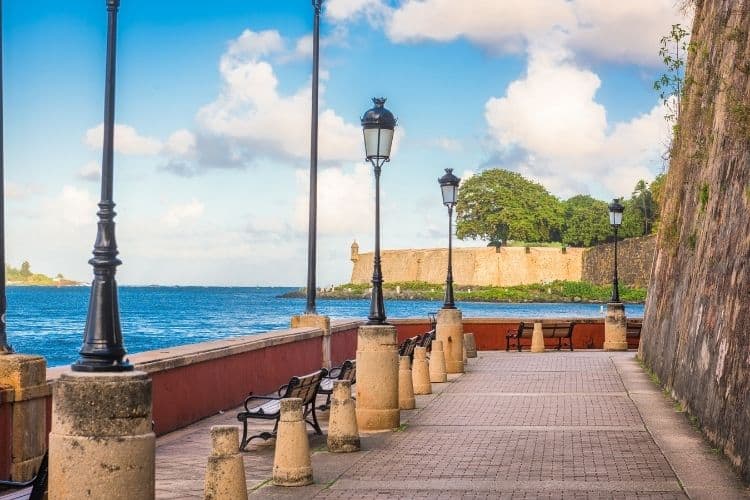 Travel in San Juan, Puerto Rico
My longtime friend, Lori, and I are on the first port of call on a weeklong Caribbean cruise. It's a crystal-clear Sunday afternoon in the old town district of San Juan, Puerto Rico, with the tranquil, sapphire-blue of the ocean meeting the lighter blue of the sky at the horizon.
Travel in San Juan, Puerto Rico and you'll see it's made up of three distinct areas: Old San Juan, the beach and resort area, and outlying communities. Old San Juan, founded in 1508, is the second-oldest city in the Americas.
Hear the Music of Puerto Rico
Infectious energy fills the air as the sounds of the park rotunda's steel drums intensify. Children play nearby as adults gather to visit. Passing tourists stop to listen, snap a few photos and dance for a while.
Music is almost as vital to Puerto Ricans as the air they breathe. Folk music in Puerto Rico possesses a passionate language all its own. Décima, seis, danza, plena,bomba, son, bolero, mambo, merengue and salsa are all popular in Puerto Rico.
The country's music and dance have been heavily influenced by Cuba and the Dominican Republic, as well as the United States.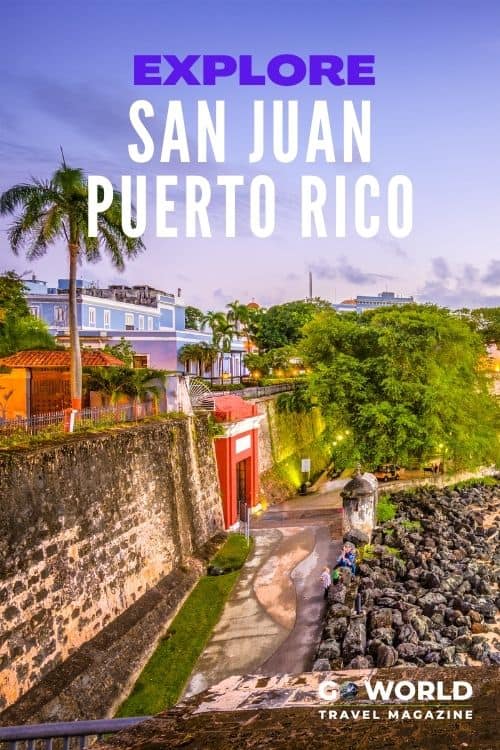 Still dancing to the exhilarating beat, Lori and I meander through the narrow cobblestone corridors. We soon reach Calle Cristo, a popular shopping street. The stores here are filled with clothing and jewelry bargains, tourist trinkets and local art.
At the end of one quiet corridor, a small, faded church with a decorative bell tower is guarded by tall iron gates. La Capilla de Cristo, the Chapel of Christ, was built as a memorial to a much-celebrated miracle.
In 1753, a young boy participating in a festival horserace lost control of his horse and plunged over a precipice.
This landmark, with its Campeche paintings and ornate gold-and-silver altar, was erected in celebration of his miraculous survival. José Campeche (1701-1809) was the founder of Puerto Rican national painting.
San Juan, Puerto Rico Cuisine
Heading back toward the frenzied street activity one block up, I begin following the tantalizing aromas wafting from the area's kitchens. Adobo and sofrito — blends of herbs and spices — offer many of the native foods a distinctive taste and color.
Adobo, a combination of peppercorns, oregano, garlic, salt, olive oil and lime juice or vinegar, is rubbed into meats before they are roasted. Sofrito, a mixture of onions, garlic, coriander and peppers browned in either olive oil or lard, is colored with achiote (seeds of the annatto tree), which gives a signature bright-yellow color to the island's rice, soups and stews.
Similar to Spanish and Mexican cuisine, Puerto Rican cooking is a uniquely tasty blend of Spanish, African, native Taíno and American influences. Locally grown seasonings and ingredients such as coriander, papaya, cacao, loquat (a member of the apple/pear family) apio (a root vegetable) and plantains are used regularly.
The locals often refer to their scrumptious cuisine as Cocina Criolla. Signature dishes include kidney stew, shrimp Creole and black-bean soup.
San Juan's Historic Architecture
The narrow, winding cobblestone streets are influenced by Spanish architecture, with old stucco walls fronting colorful, tile-roofed buildings in a lively mixture of colonial blues, greens and yellows, with ornate balconies and heavy wooden doors.
Many homes and businesses gracefully open onto inner courtyards in the elegant style of Andalusia in southern Spain. As we climb higher, the waterfront glistens like a jewel below us.
When the city was founded, in 1521, a massive wall was built around it to protect the city from its enemies, and nearby fortresses, including El Morro and El Arsenal, were erected. Used as a stopover for ships from Spain, San Juan was built as a stronghold to prevent adversaries from taking control of the island.
A popular waterfront square, La Casita, has a weekend craft market, complete with jewelry, leather goods, homemade soaps and colorful prints of local landscapes. Across the street from the harbor lies the Casa Don Q Puerto Rico, which houses the Destilería Serrallés, a family-owned-and-operated rum distillery, established in 1865.
Taste Some Puerto Rican Rum
Don Juan Serrallés, the son of a Spaniard who settled in the area, produced his first few casks of rum using a still he imported from France. Today, more than a century later, a family member still presides over this company, which produces and distributes much of the rum sold on the island.
Casa Don Q offers both rum tastes and a historical perspective on the area's rum-making industry. Large Puerto Rican sugarcane plantations began distilling rum in the 17th century and, in time, the rum was shipped to colonial America. Once America became a nation, rum was largely displaced by whiskey, which was distilled from grain grown on the American plains.
Almost a century later, the rum industry regained its former standing when the government created more rigid standards for producing, blending and aging rum, and distilleries were outfitted with modern, sanitary equipment.
These improvements, along with the severe whiskey shortage at the end of World War II and an aggressive marketing campaign, soon led to its reemergence in the States and beyond.
Lori and I decide that the citrus blend is our favorite, and we purchase a bottle. With our last sips of a refreshing rum punch and the end of the day approaching, we allow ourselves one final stop.
The fountain outside the waterfront Sheraton Old San Juan Hotel & Casino offers us a pleasant spot to rest for a few last minutes to take in all that we have savored during the afternoon hours. We hail a taxi for the short distance to the cruise ship, now awaiting its arriving guests.
Old San Juan has offered Lori and me a captivating gateway to the Caribbean and the many adventures that lie ahead on this weeklong vacation. Its historical perspective, architectural charm and local artistic flair are all welcoming and refreshingly genuine.
Book This Trip
Start planning your first adventure to Old San Juan, Puerto Rico now! Check out exclusive flight deals and compare transportation bundles on Kiwi here. Next, you can get insider knowledge on favorite local sights, places to eat, hotel or VRBO options and more through Travelocity and TripAdvisor.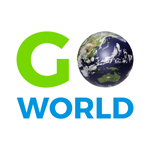 Latest posts by Go World Travel Magazine
(see all)