Spanish author Garci Rodriguez de Montalvo wrote about a fictional paradise ruled by a black super-woman he called Queen Calafia in his 1510 novel, Adventures of Esplandian.
Said Rodriguez:
"Know, that on the right hand of the Indies there is an island called California…and it is peopled by black women, without any man among them, for they live in the manner of Amazons."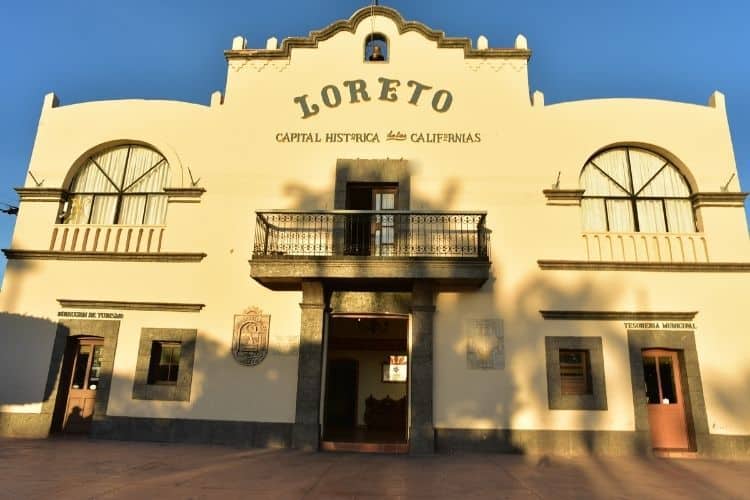 Among the book's fans was the Spanish conquistador Hernan Cortes, who after invading the Mexican mainland in the 1520s sailed west to what he'd heard was an island loaded with gold.
Like Christopher Columbus, Cortes thought the lands of the "New World" were in the East Indies, and that the island could have been de Montalvo's California. Cortes landed on what he tagged Las Californias in 1535, but after striking out in his search for gold soon went back to the mainland.
Another expedition in 1539 found the "island" was actually an 800-mile-long peninsula (today's Baja California in Mexico) edging the Pacific on one side and what Cortes named the Sea of Cortes on the side facing the mainland.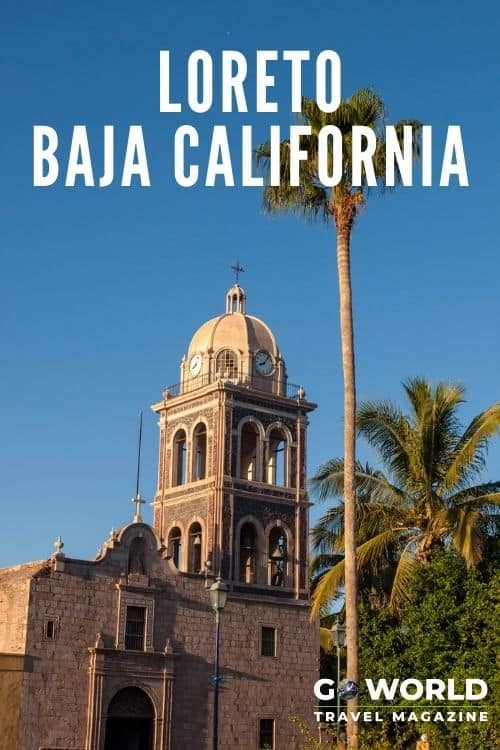 Loreto, Baja California was Founded by the Jesuits
After many failed attempts to colonize Las Californias – the natives were disinclined to share their turf with the bearded invaders (especially since so many of them tried to increase the local population) – a veteran Jesuit missionary was able to talk the local folks into letting him set up a mission there in 1697.
Built on a spot the Jesuits named Loreto (after Our Lady of Loreto, the patron saint of the founding Jesuit priest), the mission turned out to be the Spaniards' first permanent colony on the peninsula. It became the city of Loreto in what is now called Baja California, Mexico's twelfth largest state.
Fast-forward to today, and Loreto, Baja California is one of Mexico's 65 or so pueblos magicos (magic cities), so-designated in recognition of their heritage, culture and colonial ambiance.
The quiet city edges the spectacular Loreto Bay National Marine Park, which runs along 50 miles of shoreline and zig-zags out 25 miles into the Sea of Cortes, all told covering some 800 square miles.
Loreto Bay National Marine Park: Blue-Footed Boobies, Turtles and Big Gamefish
Among key points in Loreto Bay National Marine Park, a government- and UNESCO-protected park, are five large, volcanically formed islands on which sea lions go about sunning themselves while sea gulls, pelicans, terns and blue-footed booby birds dart around above.
Below, sea turtles glide through the cobalt-blue waters as do dolphins and big game fish of the likes of dorado, marlin and sailfish along with hundreds of other kinds of marine life.
At certain times of the year the park comes alive with pods of whales splashing around the islands and slapping the water with their immense tails. It's their annual migration to breeding and birthing spots along the peninsula, some having found their way here from as far away as feeding grounds in the Arctic.
See everything you can during your trip to Baja California by booking an adventure through TourRadar. Browse more Loreto travel packages, which include places to stay and meals, as well as shorter day trips here.
Visitors to the park quickly see for themselves why it's earned descriptions such as "the world's aquarium" by underwater explorer Jacques Cousteau and as "Mexico's Galapagos" by Mexico City-based historian Jaime Capulli.
Roberto Salazar, a guide for the local tour company Wild Loreto says "There is absolutely nothing like the thrills of seeing all these wonders of Mother Nature close up."
Enjoying all this are some 35,000 annual tourists plus a hefty number of expats (as many as 7,000, mainly from the U.S. and Canada) living in the area along with 13,000 or so choyeros (natives of the Loreto region).
Most of the populated area is along a 25-mile coastal strip starting at the town of Loreto and running south to a big luxury resort on Danzante Bay. Along the way is the popular harbor of Puerto Escondido and the residential and resort community of Nopolo, the latter originally built as the focal point of a mini-Cancun-like project that never materialized.
Loreto Was Planned as Another Cancun
Developers had announced big plans for the area in the 80s and 90s. Dozens of hotels were going to spring up the beaches of Loreto and Nopolo, all told with 5,832 rooms (about a third the size of Cancun's capacity at the time).
Those hotels, along with restaurants and shopping and entertainment centers, were going to be packed by 309,700 annual vacationers by the year 2000.
As things turned out (for lots of reasons, including financial issues, a lack of water at the time and dips in the U.S. economy), most of those plans ended up in corporate shredders. Loreto never became a mega-player on Mexico's tourism scene – to the delight of the choyeros and their neighboring ex-pats.
Understand more on your adventure, about the history and culture of Loreto, by learning some Spanish before you go! Babbel has lesson plans for every level that you can adjust to fit your schedule. Check out more learning plan options and deals here.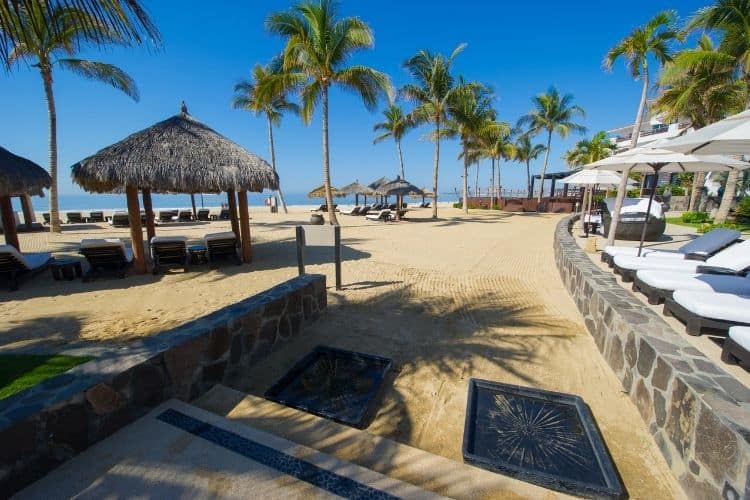 Where to Stay in Loreto
Vacationers have a choice of dozens of small hotels and boutique inns dotting the Baja California region, mostly in Loreto and Nopolo, and in four hotels with more than 100 rooms.
Be sure to leave some space in your bag for gifts to take home! eBags has a range of quality luggage from durable to designer at affordable and reliable prices. See more of the selection, accessories and daily deals here.
Two of the larger hotels are owned by Mexico's Villa Group Resorts chain: the 118-room Hotel Santa Fe in the town of Loreto, and the 181-room Villa del Palmar at the Islands of Loreto opened two years ago.
Nestled between a secluded beach and the Sierra de la Giganta mountain range, the Villa del Palmar Loreto features five swimming pools, tennis courts, three restaurants, a big outdoor Jacuzzi and a spa and fitness center.
The property is on a 4,500-acre site on which the Villa Group plans to add a Rees Jones-designed 18-hole golf course and other new attractions.
Book This Trip
Plan for your Baja California escape in Loreto today! Get prepared with everything you need before you go like favorite beach spots, local restaurant reviews, VRBO options, insider tips on how to get around and more through Travelocity and TripAdvisor. When you are ready to book, check out JustFly for flight deals and other transportation needs.
More Helpful Links
Author's bio: Bob is a Denver-based freelance travel writer and co-owner of a monthly travel magazine for baby boomers called WatchBoom.com. His stories from many worldwide trips have appeared in some two dozen publications ranging from the Huffington Post to Frontier Airlines' inflight magazine to The News/Global Village (a daily print newspaper in Mexico City).
In an earlier life, as Bob puts it, he was one of the principal founders of Frontier Airlines and served as the carrier's vice president for corporate communications until he retired a decade or so ago. A self-described "airline bum," he earlier held PR posts with the original Frontier Airlines, Reno Air, Eastern Caribbean Airlines, Eastern Airlines and Mohawk Airlines.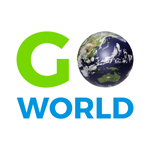 Latest posts by Go World Travel Magazine
(see all)