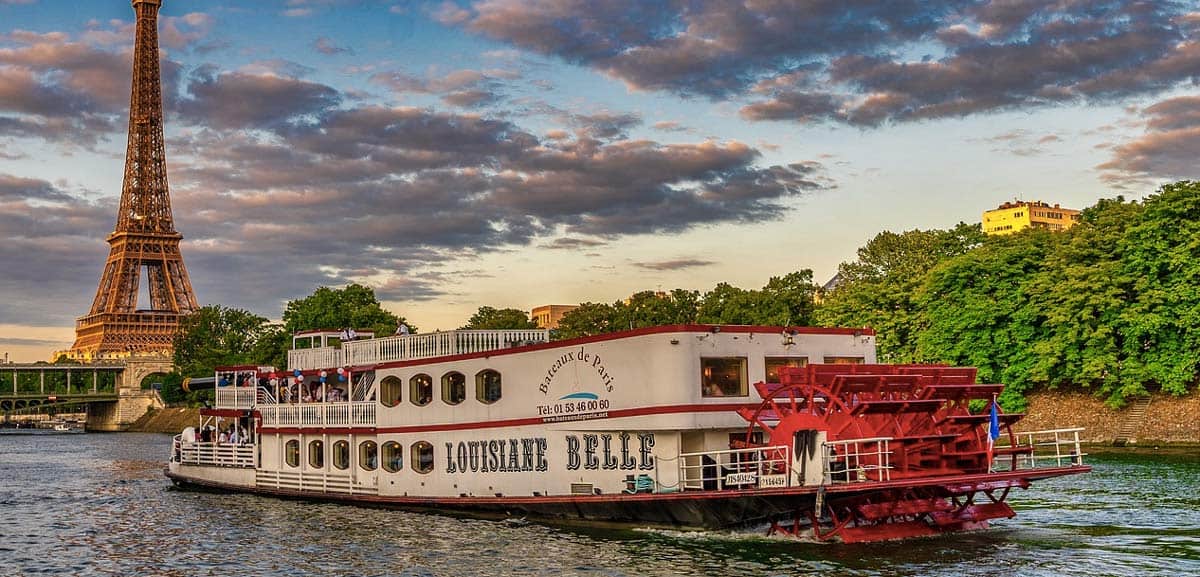 Editor's Note: We're all dreaming of travel ahead. Here's some inspiration for future adventures. We share places, products and activities we recommend. If you make a purchase using a link on our site, we may earn a commission.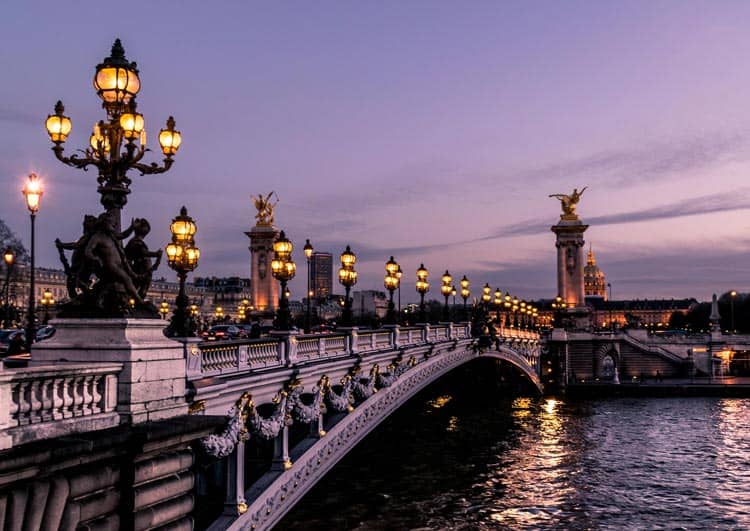 Paris' 7th Arrondissement, on the left bank of the River Seine, is the perfect place to stay to maximize your travel dollar in Europe. The 7th is a blend of embassies and government buildings and classic five or six-floor apartment buildings where real Parisians live. It's a curious mix of tourists on their way to the Eiffel Tower and families shopping for groceries for dinner in the market on rue Cler.
Every time I check the currency exchange rates, the dollar is worth less and less compared to the Euro. If you would love to travel to Paris but are afraid it's no longer affordable, the 7th is a great way to cut costs but not quality while visiting the City of Lights.
Here are seven reasons why the 7th is heavenly for travelers: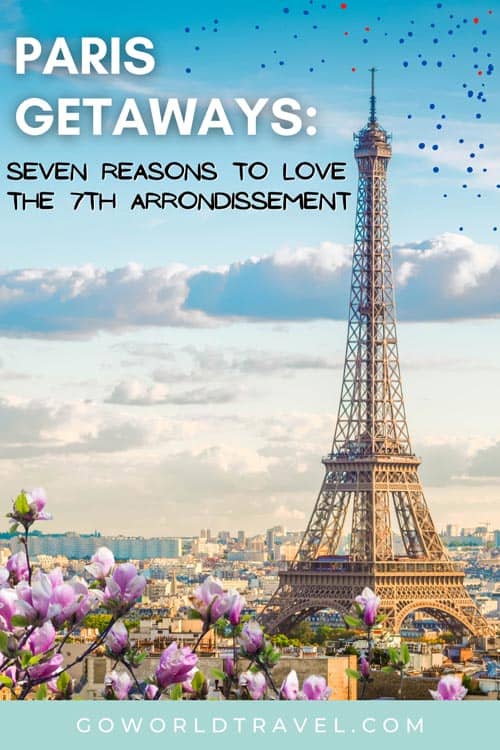 1. Reasonably Priced Paris Hotels
My favorite budget-friendly hotel in Paris is the Grand Hotel Leveque (29, rue Cler, www.hotel-leveque.com). The rooms are very small but clean and comfortable. The website is easy to navigate in French or English, and you are notified very promptly if a room is available.
The website has a calendar showing the availability of each type of room before asking for a confirmed reservation.
Breakfast consists of a fruit cocktail, a chunk of a very fresh baguette, a croissant, jams, tea or coffee. The breakfast room attendant speaks very limited English, so do brush up on the necessary phrases to get your morning fix of Joe.
Prepare now for your future interactions in France with Babbel. Babbel has easy and affordable language lesson plans to make learning French, or at least the basics, a fun part of your weekly routine. Find the best lesson plan for you to learn french here.
There is a tiny elevator. The front desk staff speaks English well, and they are all helpful with directions and recommendations. Popular international hotel brands can also help your budget go further.
2. La Varangue
This "hole in the wall" restaurant has décor that does not begin to hint at the wonderful yet inexpensive meals served by hospitable Philippe Malloy. Malloy was born and trained in Paris.
After a three year stint in the Philadelphia suburbs where he perfected his English, he returned home and opened his own small place where he takes care of everything, unless his little girl, Marie Catherine, is available to help serve and bus the tables. The décor is quite bizarre; mismatched tables are brightly painted with a variety of motifs.
The chairs are painted a bright Kelly green. The walls are alternately covered in bamboo slat blinds and publicity posters for various shows. The menu is written on a blackboard that Malloy carries to your table to translate and take your order. It's a prix fixe menu with three courses.
Try the Casoulette d'escargots maison (Snails with garlic and butter) as an appetizer, followed by Feuillete aux epinards jambon fromage (Ham, cheese and spinach casserole with a flaky pastry crust) as the main course and chocolate cake for dessert. La Varangue is about a five-minute stroll from the hotel, located at 27, rue Augereau.
3. Leo le Lion in Paris
For a fancier night out, try Leo le Lion, just a couple of streets away where Didier and his wife, Françoise, serve exquisitely presented food to an international clientele. The menus feature game and seafood in an elegant setting with deep red, glazed walls, lace curtains and heavy cream tablecloths.
The menus are again casually featured on blackboards and cheerfully translated by a waiter with reasonable English, whose favorite phrase was: "Don't panic!" I had jumbo shrimps with mushroom risotto and a fabulous pear dessert that married hot custard with pear sorbet accented with red currants.
Didier comes to each table to ensure that each diner is happy. This meal was the most I spent on dinner while in Paris, but well worth the little splurge. Leo le Lion is about three minutes from the hotel at 23, rue Duvivier.
4. Rue Cler
The market shops lining rue Cler offer the opportunity to buy everything from chocolate croissants to honeycombs. Rue Cler, where my favorite hotel is located, has been a pedestrian street for 20 years and one of the last authentic market streets to be found in Paris.
Local butchers, fruit and vegetable vendors, wine dealers, cheesemakers and extensive flower shops call to the shoppers and one another in jovial competition for your business.
5. Eiffel Tower
Arguably the most famous monument in the world, the tower stands more than 1,000 feet (304 m) tall. It is a 10-minute walk from the Grand Hotel Leveque. The Eiffel Tower was built by Gustave Eiffel in 1889. There are three viewing platforms; you can take the elevator or stairs to the first two platforms, but only an elevator to the top level.
To save a little money and avoid the long elevator lines, take the stairs. Only the first two levels are wheelchair accessible. Once you have finished taking photos from the Eiffel Tower, you will want to take photos of the Eiffel Tower.
The best place to do that is from the viewing platform of the Trocadero, also known as the Palais de Chaillot, and it's free. A lot of scruffy looking young men hang around here, so be prudent about securing your wallet while you gaze at the Tower.
6. Museums in Paris
There are 13 museums in the 7th Arrondissement! The most famous are the Musée d'Orsay (1, rue de Bellechasse) where the Impressionist paintings are kept, and les Invalides (Esplanade des Invalides), where Napoleon rests in splendor. The best way to see the museums is to buy a Museums and Monuments card.
These are available at the major metro and train stations, the Eiffel Tower or any of the 65 museums in the city that participate. The cards are available for one, three or five consecutive days and permit unlimited museum visits. Cardholders do not have to stand in regular lines, which can save hours of waiting at the big museums.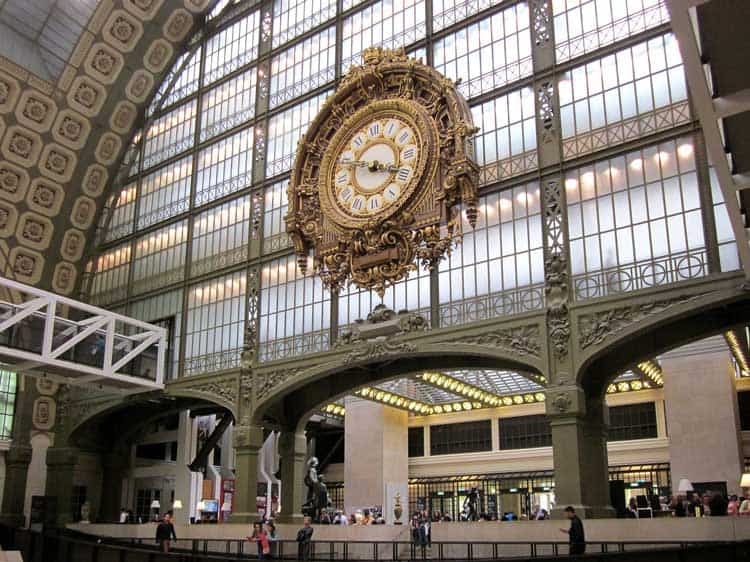 7. Location, Location, Location
The 7th is ideal for getting around in Paris or outside the city, too. Numerous metro lines provide rapid transportation throughout the city. The RER C (the RER runs on the same lines as the metro and extends into the suburbs, also. The RER C bisects the city, east to west, and has multiple stops in the Arrondissement. You can be in Versailles to visit the famous palace in about 20 minutes.
It's easy to get to and from Charles de Gaulle airport; take the RER B to St. Michel and change to the RER C, all on the same ticket. Get off at Pont de L'Alma and you are a 10-minute walk from the hotel. Metro and RER tickets can be used interchangeably within the city center. If you buy a book of 10 tickets (a carnet) you get a discount. A Carte Visite permits unlimited use for one, two, three or five days.
The 7th Arrondissement really has it all – and for less. You can get that great Paris feeling without spending a fortune. It's like finding a little bit of heaven on earth.
If You Go
French Tourist Office – https://www.francetourism.com/
Find expert guides around the city of love and tours unique to your interests in France here.
Beyond the wide range of hotels in Paris, there are also plenty of other types of stays listed on VRBO. Rent a private apartment, cottage, houseboat on the Seine or more luxurious options for a reasonable price here.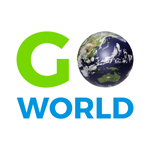 Latest posts by Go World Travel Magazine
(see all)