I lived in the City of Light many years ago, and, no surprise, I married a man who also loves France. These days, we travel to Paris as often as financially possible, usually going in late spring or early fall.
Traveling on a budget is not difficult in Paris, especially if you look for an Airbnb. Paris is considerably less expensive than many major international cities. One of our favorite places to stay and visit in Paris is the 14th Arrondissement.
Our interests in Paris center on food, markets, walking, discovering, and seeing art. These days, we stay in the 14th arrondissement, which is on the Left Bank, not far from Jardin Luxembourg, Montparnasse.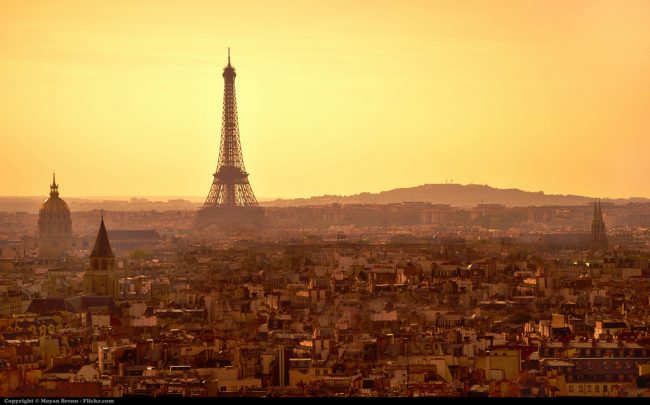 14th Arrondissement
Montparnasse is not the most expensive area of the city, nor the least. It seems most comfortable for young or older singles or couples; families with young children are not quite as present here.
The Parisian quarter is most famous for its art history. You can frequently gaze upwards at historic and current artists' studios with huge windows and skylights. Two of the most famous Academies were Academie de la Grande Chaumiere, begun in 1906, and the Colarossi, from 1910, both on Rue de la Grande Chaumiere. (These are actually in the 6th but not far from the 14th.)
Although the Colarossi no longer exists, you can still take classes or workshops at the Grand Chaumiere. Painters and photographers who worked in this neighborhood include Berenice Abbott, Man Ray, Alexander Calder, Alberto Giacometti, Paul Gauguin and on and on.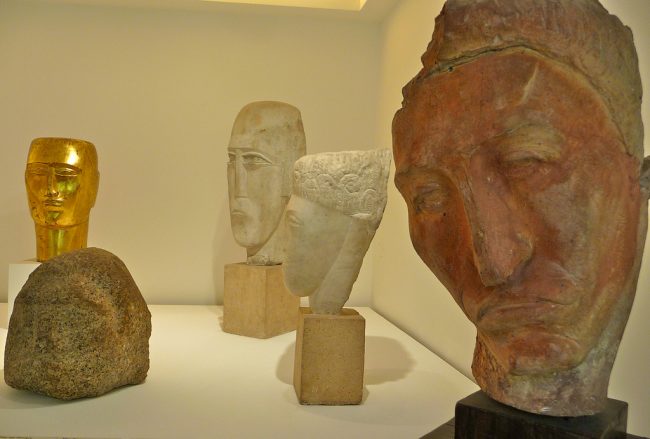 One small museum, Musee Zadkine, is worth a stop, for the striking art and the exquisite antique furnishings. The museum, actually a recently renovated studio, is dedicated to the work of sculptor Ossip Zadkine. At l00 bis, rue d'Assas, it is open daily with no admission fee.
A large, spectacular site is the Foundation Cartier pour l'art contemporain, designed by French architect Jean Nouvel, at 261, Boulevard Raspail. It can be accessed by metros Raspail or Denfert-Rochereau. The large structure, all glass and steel, has existed in Paris since 1994.
This spring's special exhibition is "Autophoto": 400 works made by 80 historic and contemporary international artists including Jacques-Henri Lartigue, Lee Friedlander, Rosângela Renno and Yasuhiro Ishimoto.
Although most of the major museums – Louvre, Gare d'Orsay, Pompidou Centre, Picasso or Rodin – are not in our neighborhood, they are within a l0 or 15 minute metro ride from Denfert Rochereau, Gaite or Vavin. Metros are, overall, clean, convenient, frequent and safe.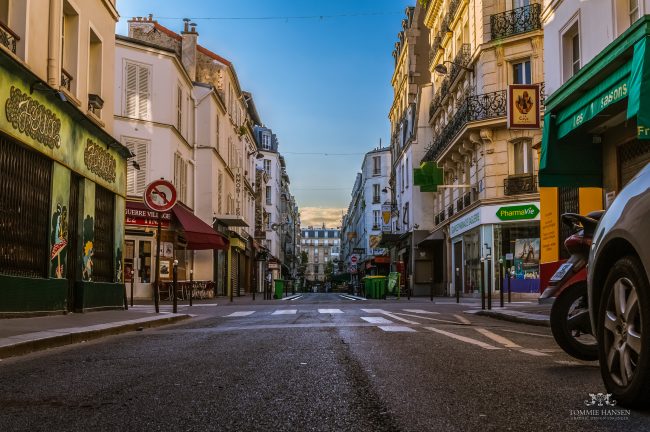 Rue Daguerre
Although we have stayed on several streets, in two-star hotels and in small apartments, the area that we have become most attached to is around Rue Daguerre, a genuine neighborhood, one of the 14th's most central streets.
We prefer to rent an apartment for our two-week stays. These are often more reasonably priced than hotels and offer the option of eating in and doing laundry. Of course, you don't get breakfast delivered to your door, new towels daily or, still present in some older hotels, a bidet.
Look on line under "Paris apartments" for options from inexpensive to luxury: I often use parisattitude.com
Rue Daguerre is named for Louis-Jacques-Mande Daguerre, inventor of the daguerreotype (a type of photograph) in 1839. The area is bustling yet not boisterous with all ages of people on the streets and in the shops and bistros. One long block of Daguerre is set aside for pedestrians only.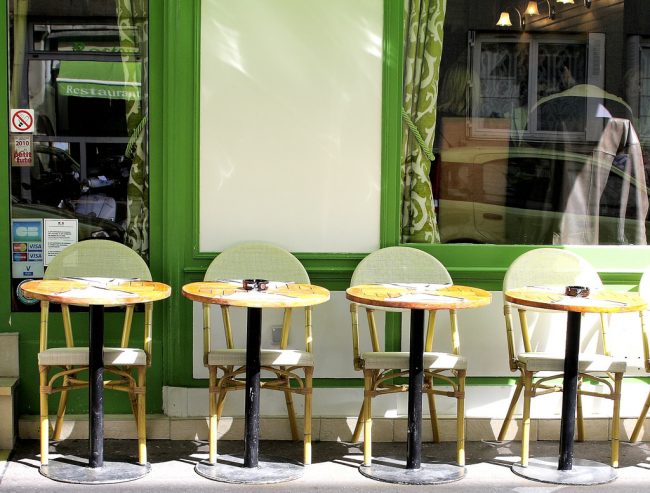 On this charming and friendly street, you will find everything a traveler needs: two or three groceries (wine, yogurt and chocolate are great buys); an internet café; doctors' offices; a hardware store; numerous restaurants, bars and bakeries; women's clothing shops, one of which carries knitting yarn; a children's book and toy store; a stocked to the ceiling used bookstore (which has some English language books) two minutes to the side; at least one pharmacy; takeout food stalls offering seafood, crepes, baked chicken and Mediterranean dishes; at least one thrift shop; a shop with small souvenir gifts including jewelry; a charcuterie; a cheese shop or two; an antique dealer and so on. Last April on the weekends, older women were selling bunches of lilacs in the street.
Shopping in the 14th Arrondissement
A small food market, Marche Mouton-Duvernet, situated at Place Jacques Demy, is open every Tuesday and Friday. Of course, markets exist throughout Paris; they are a great place to buy dinner and to practice your French skills.
At this one: fishmongers offer twelve different kinds of oysters, scallops in the shell, nine other kinds of shellfish and exotic fish of all sizes; farmers offer fruits, asparagus, artichokes the size of dessert plates. A large selection of yogurts and cheeses await your discovery. We have become addicted to thin, warm flatbreads made by a delightful Lebanese gentleman; our favorite is thyme and sesame.
Of course, one does not visit Paris to shop in department stores. However, when needs arise – such as missing clothes or too few socks – one store is among my favorites. C & A consists of several floors of fascinating French merchandise. For my interests, there are lovely journals, pens and notebooks, and women's apparel. I have relied on them for scarves, underwear and socks, most far less expensive than they are in the States. Scarves, socks, and leather goods are also often available at outdoor markets (including the one above), at sometimes-lower prices.
Continued on next page
Senior editor Janna Graber has been covering travel for more than a decade. She has traveled to 38 countries -- and counting.
Latest posts by Janna Graber (see all)