Paris is Europe's most magical capital. Every cliché about the city rings true. The Eiffel Tower really does provide a glittering backdrop to sunset picnics along the Seine; the sidewalk cafés are every bit as photogenic as you'd expect; the diversity of the museums and galleries is astounding; and you'll stumble upon architectural marvels on seemingly every turn. There's a reason why this is the most visited city in the world.
But Paris, France isn't as picture-perfect as most travel guides would have you believe. Like all great cities, it's loud, busy, and a little bit gritty. If you come to Paris for a storybook trip alone, you're seriously missing out.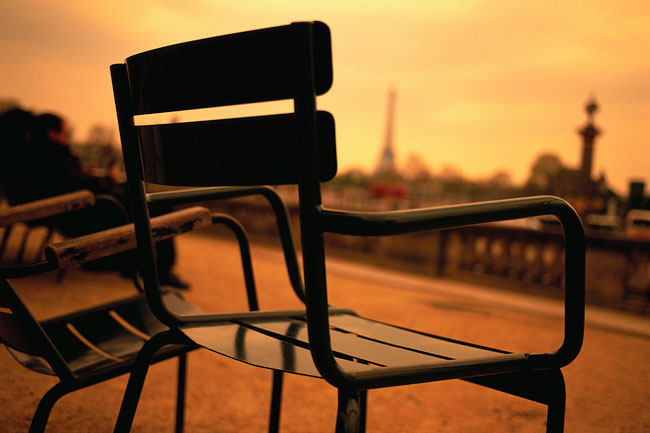 Once down-at-heel quartiers are now peppered with independent boutiques, specialty coffee shops, and secret speakeasies. Modern art isn't confined to smart galleries but is celebrated at pop-up exhibitions and immersive installations. And the most interesting sights aren't the big-name museums, but monuments and gardens well off the beaten track.
Too many visitors focus on a staid tick-list approach to visiting Paris, leaving with a wallet of ticket stubs and phone jammed with photos but little in the way of experiences. It's a shame, as the joy of visiting Paris isn't in sightseeing, but in discovering a little bit of Parisian life for yourself.
That doesn't mean completely shunning the Louvre or the Orangerie for edgy bars and far-flung quartiers, but seeking out a few lesser-known highlights along the way. These are five experiences that show a different side to the city.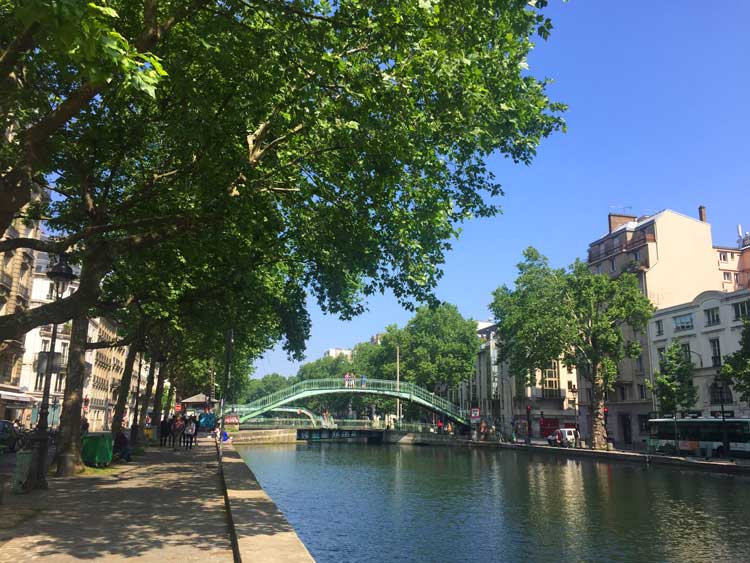 1. Cruise Napoleon Bonaparte's Canal
Lazy afternoons spent along the Canal Saint-Martin are some of the greatest pleasures of visiting Paris. Commissioned in 1802 by Napoleon Bonaparte to create a new supply route into the city, the canal now marks a new center of Paris. This side of the city is where boutiques like Antoine et Lili bought color to a long-neglected part of the city, and where grungy music venues and tiny natural wine bars have led trends around the world.
The best way to take in its history is to cruise the canal with Canauxrama, whose boats ply the stretch from the Bassin de la Villette to the Bassin de l'Arsenal, passing beneath pretty green footbridges and through working locks. On-board guides talk through the canal's evolution along the way—although for many the highlight is descending into the eerie Bastille vault, a hidden tunnel that runs for 2km (1.2 miles) beneath the modern-day streets.
2. Discover the Magic of the Belle Époque Funfair
There aren't many museums where you can take a spin on a fairground carousel from the early 1900s—but the Musée des Arts Forains is unlike any other. This totally one-of-a-kind museum offers an over-the-top introduction to the art of the Belle Époque funfair.
Inside four sprawling warehouses far to the southeast of Bastille—once used by traders bringing wines from Bordeaux into the city—you're transported back in time to an era of beautiful carousels, garish fairground games, and riotous carnivals.
But the exhibits are not just here to look at: Visitors also get a chance to try a handful of them for themselves. Tours kick off in song, perhaps as you perch awkwardly on an ornate carved swan, and include sound-and-light shows, animatronics, and a ride on a carousel in each of the enormous pavilions.
If you're lucky, and brave, you might even get to hop aboard a bike on a pedal-powered manège invented in England in the 1800s— although reaching speeds of around 30 mph with nothing in the way of safety measures is not for the fainthearted.
3. Catch a Show at the Atelier des Lumières
You'll find "the world's first digital art museum" on a quiet backstreet deep in the 11th arrondissement. Taking over an old iron foundry, the Atelier des Lumières displays artworks like you've never seen them before, as part of an immersive audio and visual 360-degree experience created by more than 100 projectors.
The space was designed to bring great masters to a new audience, with mesmerising choreography and haunting soundtracks. Gustav Klimt and Hundertwasser were among the first artists to get the Lumières treatment, Klimt's glittering The Kiss transformed into a 10-meter-high shimmering marvel.
This fall, Van Gogh's nuit étoilée is continuing a sensational run, alongside a short show dubbed Japon Rêvé, an enchanting romp through oceans and forests inspired by nineteenth-century Japanese prints.
Buy timed tickets in advance online to be sure to get in during your desired slot.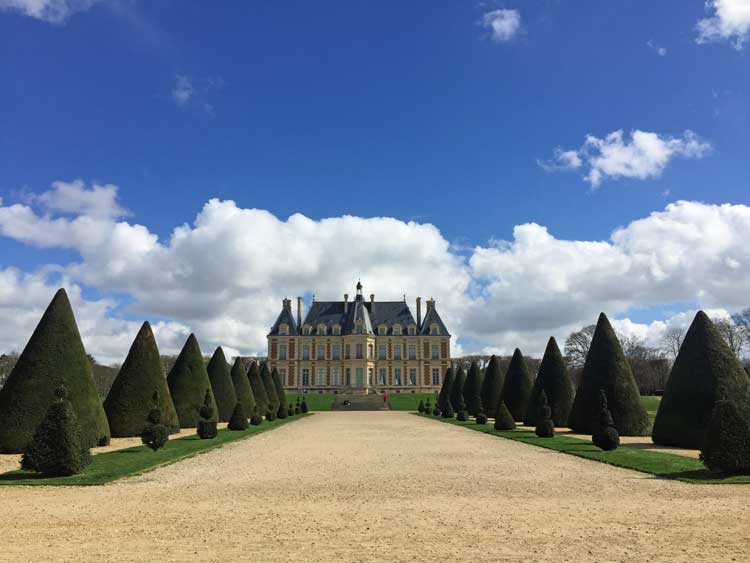 4. See the "Versailles" Gardens Without the Crowds
The sprawling gardens at Versailles aren't the only delightful day-trip on the city's outskirts. Hop on the RER to Parc de Sceaux (pronounced "so") instead and you'll find all of their majesty but none of the crowds. Despite being designed by André Le Nôtre, the same landscape architect behind Versailles' grand avenues and tinkling fountains, this graceful park remains one of the city's best-kept secrets.
If you're in search of symmetry and topiary, start in the formal gardens falling away from the smalldown a gentle slope, an oval pool at their center. From here it's interesting to wander between the buildings that were once integral to the running of the domaine: the orangery, designed by Jules Hardouin-Mansart and now used to house the estate's statuary, and the pretty Petit Château, a mansion originally built as a guesthouse in the 1600s.
Beyond, there are more than 180 hectares to explore, so the park never feels busy except during cherry blossom season in spring. At this time of year, head to the woody Bosquet Nord for the best displays, where the trees usually bloom from April.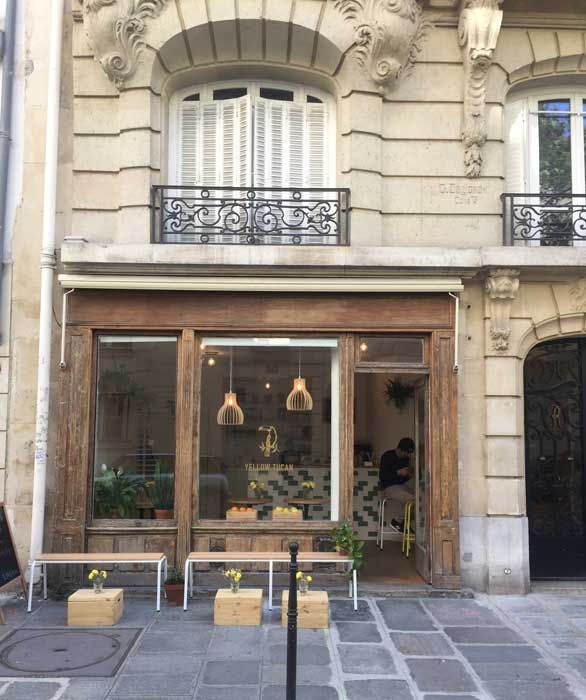 5. Drink Good Coffee
Paris's reputation for serving nothing but bitter shots of espresso is now totally unfounded. Talented baristas have spread cool coffee bars across the city and getting a flat white fix (even to go) has never been easier.
Some of the best coffee spots in Paris are in the Marais, where bright, light coffee shops like Yellow Tucan get everything right. There are no toucans in sight here, but lots of yellow accents, from the sunshine yellow stools to the vases of daisies on the tables.
Nearby, it's debatable whether or not Boot Café is really the city's smallest café, but it's certainly one of the sweetest, set in an old cordonnerie (cobbler shop) with just a handful of tables. Behind the façade's peeling blue paint you can expect chemex filter coffees and rich café crèmes (espresso topped with gently frothed milk, usually less airy than a cappuccino).
For longer coffees, you just need to know the right vocab to place your order. After an Americano (espresso lengthened with hot water)? Ask for a café allongé. A café américain or a café filtre will usually get you a filter coffee. If you prefer espresso, there's also a uniquely French option to try: the café noisette (espresso with the tiniest splash of milk so it's the color of a noisette, or hazelnut).
About the author:
About the author: Eleanor Aldridge is a writer and editor based in Paris and the author of Paris: A Curious Traveler's Guide, a new insider's guide to the city without pretension. Curated to offer a fresh approach to visiting the "city of love", it spotlights little-visited museums, casual neighborhood bistros, standing-room-only wine bars, and quirky hotels. Find her on Instagram at @elliejaldridge.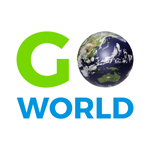 Latest posts by Go World Travel Magazine
(see all)