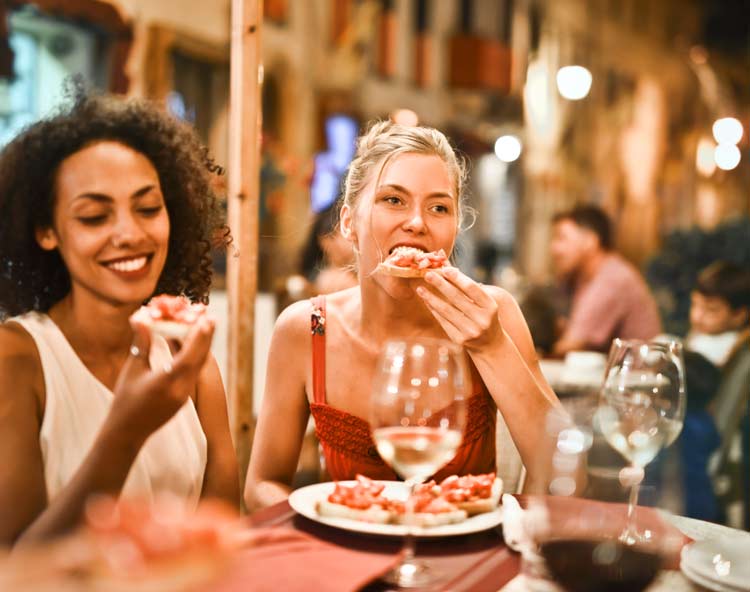 Do you love taking food tours around the world? One destination that is guaranteed to provide a memorable food tour is Paris, France. After all, this is the city of brasserie and bistro and birthplace to some of the world's grand culinary traditions.
Food Tour in Paris
Its time to have a leap of faith and explore some of the most fabulous Parisian restaurants and its markets. Have a taste at the fantastic seasonal produce, oyster, cheese, and snails. While on your tour, get a chance to get inspired by the top-notch chefs worldwide.
The city is quite vast, and it might be challenging to pin down some of the best food tours in Paris. Take and a deep breath and relax! Here are some of the top places to visit to experience the best culinary tour of Paris.
Montmartre Food Tour
Here is one of the most excellent places you can't afford to miss. The Montmartre narrow alleys and quiet stairways are where all the magic happens. Montmartre is home to moulin rouge as well as the Basilica de Sacre-Coeur, which are some of the most iconic neighborhoods.
It's a chance to gain the most significant culinary insights into Paris. Montmartre is a magnificent haven for food lovers where you'll find out that most restaurants and shops are family-owned.
Take a stroll up the hill where you'll find many tiny gourmet shops that specialize in top-notch French meats, absinthe, oysters and cheeses.
Saint Germain Pastry and Chocolate Tour
Do you have a sweet tooth? You are just in luck. Here's one of the most magnificent journeys that you ought to take. You can travel via the fashionable saint Germain-des-Pres and get a great taste of many varieties of chocolates, pastries as well as bread.
It's a chance to get accompanied by a friendly tour guide and get the best tour by a local expert. The experience will be more educational as well as delicious while taking a stroll through the lively Parisian neighborhood that will satisfy your sweet tooth to the core.
Le Marais Food Tour
Here's another excellent tour that covers the Le Marais region. The winding alleys, as well as slippery cobblestone, is yours to explore. Get a chance to learn about the rich history of the district. The area is a great witness of the aristocratic elite opulence as you see the Parisian poverty trenches. Savor the moment by having a glimpse at the peculiar architecture.
Don't forget to take a traditional breakfast as well as lunch. Take a boulangerie visit that you can hardly find anywhere. To top it all, you can do some cheese and wine tasting around the indoor markets.
What a great way to highlight a Paris tour than with the excellent food tour! Get a taste at the best culinary journey, and you will have a memorable travel experience. You ought to have an open mind as you find the best food tours in Paris to fill your tummy with delectable French cuisines and a little touch of the local rich knowledge to enhance your trip.