When I am not taking life-changing river trips, horseback riding through the pristine country, or simply hiking in some of the world's most gorgeous places, I am writing about my adventures.
How to Get Great Trips for Free
My method of getting great trips is a bit different than the traditional approach to travel writing. I am happy to share my road map with travel writer wannabes. There is no better time than the present than to position yourself for success.
I don't go through the front door. I approach the company I want to travel with before querying an editor of a magazine. Rather than trying to get an assignment letter for the journey I want to take, I google outfitters in the area that I want to go to. Then, I query the top three that look interesting and see who would like to hire me to promote their business.
I view myself as a mini-publicist for my hosts. I show them the many venues where I have published my articles, a link to interviews I have done on Around the World Travel for previous hosts, and include testimonials.
I become the gift that keeps on giving for those who are kind of enough to host me. I don't just do a blog post and send it to my email list. I re-circulate articles I have written for them each year just prior to their most active season to help drum up business.
I become a partner in getting the word out for them. They see this on social media and it makes them smile and that helps me get terrific testimonials.
In my book Get Great Trips for Free-How to Make Travel Writing Work for You I share more details of my renegade way to succeed in a highly competitive arena. I assume that you don't have to make a living as a travel writer and that your goal is to achieve your dream destinations.
You may get paid for your articles, but your main reward is your trips. Most travel writers have a second job that allows them a large degree of personal freedom.
In addition to the book, I created a playlist of Tips for Travel Writer Wannabes on YouTube. Presently, I share eight videos.
I will be adding more as time goes on. Please stop by and subscribe to receive more tips. Stay-at-home orders will be lifted and when they are, travel companies will be looking for ways to revitalize their business.
Make good use of the time now! Position yourself to be the answer for them, and Get Great Trips.
For more about my books and articles go to www.LostAngelAdventures.com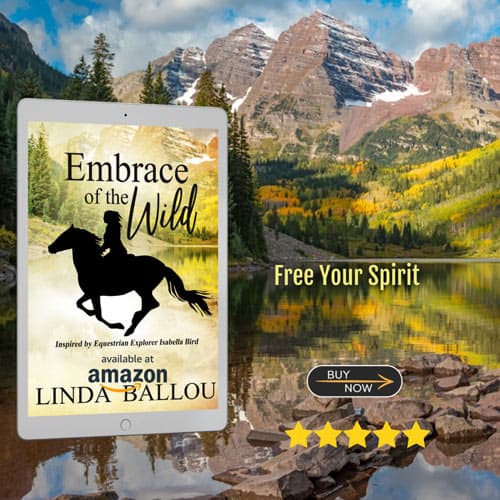 Author's Bio: Adventure-travel writer, Linda Ballou's mission is to get to as many beautiful places as she can before they are gone! She shares a host of travel articles and information about her memoir Lost Angel Walkabout-One Traveler's Tales and her guide book Lost Angel in Paradise at LostAngelAdvenures.com. Embrace of the Wild inspired the life of Isabella Bird is available on Amazon along with her other books.
Join her on Facebook
Latest posts by Go World Travel Magazine
(see all)