Editor's Note: While none of us can travel right now, we can still bring your inspiring stories from around the globe. We hope you'll soon be able to visit in person. #DreamNowTravelLater
Ireland offers an island getaway for those of us who would rather not fly to a foreign destination only to lie on the beach and read a mediocre bestseller.
Ireland's southwest peninsula, and the allure of Sherkin, Whiddy, Garnish and Bere Islands, are especially appealing.
West Cork Islands
Located off the coast of County Cork and accessible by short ferry rides from the mainland are the West Cork Islands.
A string of seven islands that feature artists, military history, flowers to make your senses sing, local animals – both domestic and wild – and those Irish staples of good food, good drink and good, chatty company.
Forgive the cliche, but the Irish have been blessed by that Blarney Stone. Other than Italy, I can't remember being to a country where people so revel in talking.
I was lucky enough to visit these islands for a few days this summer, delighting in part of the route the Irish call the Wild Atlantic Way, one of the longest defined coastal routes in the world.
How you get to Ireland's southern coast is up to you: I went by coach from Dublin. Trains are an option, but tend to take longer, and car rentals are the most popular choice.
That said, the Irish don't share a North American's view of distance, so I was warned about the long trip ahead, "long" meaning four to five hours.
I didn't have the heart to explain that I used to make a longer trip (both ways!) every other weekend years ago to visit my mother.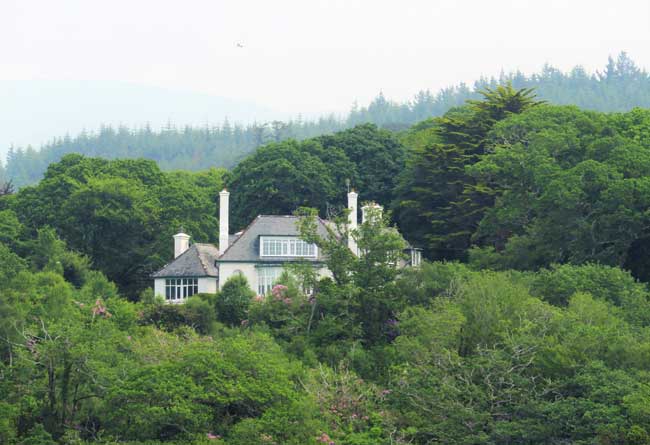 Though it didn't happen to me, you might spot a celebrity or two once you get there: Maureen O'Hara (Google her, young people.
She was a cinema goddess) owned a house in West Cork, and Jeremy Irons owns a castle in the area; Matt Damon has waxed poetic about buying a local lighthouse and George Clooney?
Well, let's start with Sherkin Island, where local gossip says he apparently considered buying a home, I gather for those moments he gets bored with the one he has on Italy's Lake Como.
Sherkin Island
To get to Sherkin, you take the ferry from Baltimore – a pretty port in and of itself and one of the southernmost cities in Ireland.
Along with nearby Skibbereen and Clonakilty, it's a good spot from which to base your stay, and to take a whale-watching trip if the season is right.
I did, with Whale Watch West Cork, and saw Minke whales, basking sharks and Risso dolphins.
None of the islands in question are home to many B&Bs or hotels, something which keeps them unspoiled and decidedly off the regular tourist run.
My trip coincided with perfect weather and yet I did not have to fight off crowds of fellow wanderers.
Once on Sherkin's shores, you will be greeted by the ruins of the Sherkin Franciscan Friary, built in the 15th century.
You'll also be met by the emerald greenery of Irish dreams, with roads rising to greet you and take you to the studio of artist Majella O'Neill Collins.
George Clooney never did buy a house on Sherkin, but he did buy one of Collins' paintings.
Collins isn't the only artist on Sherkin; another prominent artist resident is Jo Ashby. In fact, creative and hippie types (aging and neo) make up a good chunk of the island's 100-something population.
Many gravitate to Sherkin North Shore, a lovely retreat which includes a small restaurant, if restaurant has a very loose definition.
Don't misunderstand – the food was excellent, but the options were basically "whatever the woman who runs it is making.
"I was a happy vegetarian that day, because she was making a mint and vegetable soup, with mint grown from her garden – 'twas heaven.
With such a tiny population, you are almost as likely to meet cows on the island as you are people, and some of the former might slow down your taxi a wee bit.
Instead of fretting about your schedule, get into the island mode and relax – the cows might even approach for the visiting paparazzi, as they did for me.
As an animal-lover, I considered this highly fortuitous.
Whiddy Island
A short drive further west along the mainland will take you to Bantry Bay – famous for shellfish farming – from which you can reach wee Whiddy Island (5.6 kilometres long and 2.4 kilometres wide).
With a population of 22, Whiddy might make Sherkin seem like Shanghai, but it has its own charms.
First among them – from the moment you step off the ferry and approach Bank House Pub, you will hear Irish Gaelic spoken. Quite a delight.
Bankhouse Pub
Bankhouse is truly the island's information hub, a spot where you can get a bite to eat (mussels are a specialty), or attend a whiskey tasting (the one I attended was run by Liquid Curiosity).
Hire a guide (which will likely be a local fellow happy to take you around and answer questions) or, if you're feeling hale and hardy, rent a bike.
You can also walk the island and enjoy the lush views from the top. It is almost impossible to get lost and along the way you'll see the old schoolhouse – dated 1887 and now being renovated into a hostel.
You'll meet a cornucopia of donkeys, horses, roosters and hens, dogs and cats. I consider any trip where I don't meet local animals a waste of my energy, so Whiddy was made to order for me.
Garnish Island
Back on the mainland, the harbour city of Glengarriff is home to several hotels, and the perfect place to leave for a visit to nearby Garnish Island and its magnificent gardens.
The latter are more than a panoply of lush flowers, beauteous botany and intoxicating scents, though they are that.
They are home to a Martello tower, an Italian villa, a Greek temple and the stately historic home (now a museum) of the wealthy Bryce family, who once owned Garnish and bequeathed it to Ireland over 60 years ago.
I had a guided tour with Head Gardener Finbarr O'Sullivan, and I have to say that his name alone made my day.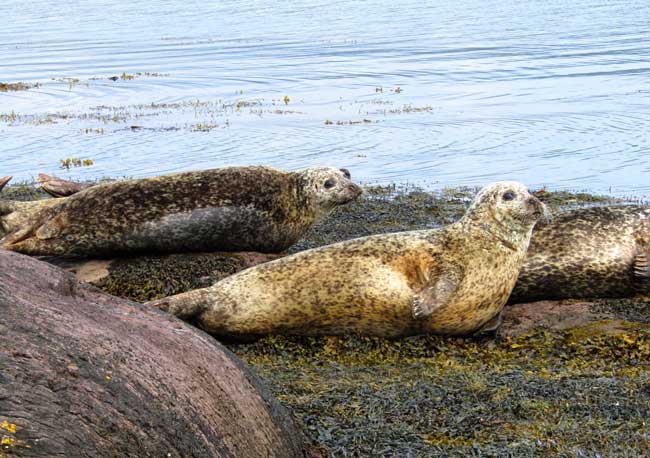 Enjoy the journey, they say, and worry less about the destination. My time on the island was topped off with seeing a pair of eagles and a colony of harbour seals while on the journey back to the mainland.
The ferry conductor graciously stopped the boat for us to have a proper view and photo-op. These smiling seals, lolling about on the rocks and humoring the ridiculous visitors, were everything for me.
Bere Island
It's a short drive over to Castletownbere Harbour, the ferry dock for a visit to Bere Island, the most populous of the four, at approximately 220 residents (Garnish has no permanent residents).
Like Whiddy, Bere offers bike rentals, for those fit enough to navigate the winding, often uphill roads. Like Whiddy, it also has a strong and interesting military history, and views from the top which are stunning.
Rerrin is Bere's main town, and the local convenience store, Murphy's, has a bakehouse in back which offers delicious scones (and scone-making demonstrations, if your timing is good) and friendly gab.
I was there shortly after the abortion referendum, which was a hot topic, as were the English, midges (mosquito-like biters in Ireland's summer months) and rugby.
When I told people I was from Toronto, the relative cuteness of my prime minister was up for debate, as well.
It was outside Murphy's that I met some lovely young Irish soldiers on a training exercise; Bere's steep climbs are good for team-building.
The lads flattered my Canadian soul by telling me how much they enjoyed working with Canadian soldiers abroad.
While it may not have been a standard beach holiday, I am glad I brought sunblock – the days are wonderfully long in an Irish summer and the sun is powerful even when hidden.
For the record, there are plenty of beaches to be found on all four islands and on the mainland, if you are so inclined, though you'll have to supply your own mediocre bestseller.
If You Travel to Ireland:
Learn More: Video, Ireland's Wild Atlantic Way
BIO: Rondi Adamson is a writer in Toronto, Canada. She has lived in Japan, France, Italy and Turkey and traveled to many other countries. A former columnist at the Toronto Star, she has been published most recently in the Wall Street Journal, the Christian Science Monitor and Huffington Post. She is an animal-lover and a big fan of Indian food.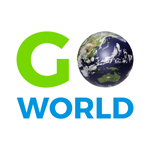 Latest posts by Go World Travel Magazine
(see all)