There's More to Northern Ireland Than Game of Thrones
Tourists have been flocking to Northern Ireland to visit the filming locations made famous by Game of Thrones. The north coast, including the Giants Causeway, gets a lot of attention, but County Down is an unspoiled haven equally as picturesque.
County Down, Northern Ireland
Situated on the east coast of Northern Ireland, County Down is bordered by the Irish Sea on the east and the Mourne Mountains to the south – the inspiration for many a folk song. It takes just an hour to get from one side to the other, making it convenient to hop from one spot to the next.
County Down offers plenty to do – enjoy the scenery, gaze in awe at historic sites or get an adrenalin rush.
Stately Homes in Northern Ireland
If you feel like pretending you are from a bygone era, these stately homes will transport you back. Castle Ward and Mount Stewart are a must-see.
Castle Ward stands majestically in the hills overlooking the inlet of Strangford Lough. The gothic and classic architecture is maintained both outside and in. The gardens are free to walk in but there is a fee to take a peek inside the 18th century interior. The estate includes an old stone farmyard, clock tower and woodlands.
At the nearest town of Strangford, a ferry will take you across Strangford Lough to Portaferry, where you can visit the aquarium and pet a shark or a sea urchin.
Mount Stewart, outside the town of Newtownards, overlooks the top of Strangford Lough. It was the star of its own documentary about refurbishing this grand home. There is a fee to go inside and to visit the gardens, but there are many other areas to explore, including woodland and lake.
Castles in Northern Ireland
Northern Ireland is scattered with castles and County Down is no exception.
Killyleagh Castle, situated on the loughs of Strangford, looks like it stepped off the page of a fairy tale. Built to resemble a French chateau, its distinctive turrets rise from each of several towers. The castle sits in the center of the quaint town of Killyleagh, home of the yearly Hans Sloane Chocolate and Fine Food Festival.
Hillsborough Castle is the official residence of England's Queen Elizabeth when she visits Northern Ireland. In addition to the sprawling Georgian mansion, Hillsborough Castle has walled gardens and a temple to explore.
In Hillsborough town, you can visit the old courthouse, enjoy a beautiful walk around the lake or dine in boutique restaurants.
Dundrum Castle is situated on top of a hill overlooking the Irish Sea, with spectacular views over Dundrum Bay and the Mourne Mountains. Although it is in ruins, the castle has a tower still standing that you can climb to fully appreciate the landscape. When you climb down, have a cup of tea with your pet pooch at Dundrum's dog cafe.
Parks in Northern Ireland
Silent Valley lives up to its name. It is one of the most tranquil and picturesque places in Northern Ireland. The imposing mountains loom over the calm waters of a reservoir, while sheep graze on the hillside. There are different walking trails, varying in their difficulty, among the parkland, lakes and hillside.
On your way to the valley, stop at Spelga Dam. Its peaceful waters are surrounded by mountains covered in patches of heather, while quaint stone walls undulate among the hills.
Tullymore Forest Park, outside the town of Newcastle, is a sprawling expanse of woodland with rivers, caves and stone huts. If you dare chance getting your feet wet, try jumping on the stepping stones over the river. Camping is available at the park and there is a charge to visit.
Beaches in Northern Ireland
There may be more rain than sun in Northern Ireland, but the beaches are worth a visit whatever the weather.
Murlough National Nature Reserve is a National Trust beach, so you will have to pay to access it. A pleasant walk along the boardwalk, with dunes sprawling at either side, leads to the shore. Slieve Donard mountain looms grandly over the sands as they stretch toward it.
Tyrella Beach, a 15-minute drive from Murlough, is another beautiful beach, overlooking the Irish Sea with the Mourne Mountains as a backdrop.
Holywood Beach is just 20 minutes from Northern Ireland's capital, Belfast. It stretches around the coast until it becomes Crawfordsburn Country Park. Intricately carved wooden statues and waterfalls are hidden among the woods.
The beaches are never crowded in Northern Ireland, giving you full reign to relax and listen to the lapping waves.
Activities in Northern Ireland
Those seeking an adrenalin rush have plenty of choices.
Water sports are a favorite and can be experienced in Strangford Lough or, if you're brave, the very cold Irish Sea.
There are canoe trails all over County Down, including those at Mount Stewart or at the lake at Castlewellan Forest Park. Castlewellan, just outside Newcastle, not only has a lake but a castle, parkland and a maze. It is also great for mountain biking.
Royal County Down Golf Club in Newcastle is just one of many places to play a round of golf. With the course overlooking the sea and the Mourne Mountains, it's a perfect place to unwind.
Dining in Northern Ireland
The food scene in Northern Ireland has become one of its biggest strengths in recent years.
Fontana and Noble in Holywood both have a Michelin Bib Gourmand award, as does Wine and Brine in Moira. Many County Down restaurants specialize in local seafood, taking advantage of having Strangford Lough on their doorstep.
If you want to bring your pet pooch with you, an increasing number of establishments accommodate this. Hugh McCann's in Newcastle serve your pooch a sundae glass full of dog treats while you dine.
Daft Eddy's on Sketrick Island, Killinchy, also welcomes dogs. After you've eaten, take your pup on a walk around the island to see the castle and gaze out at the lough.
The beauty of County Down never gets old and there is always someplace new to discover.
If You Visit Northern Ireland: 
For more information , see https://discovernorthernireland.com/about-northern-ireland/counties/co-down/county-down/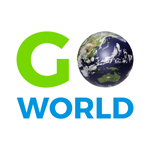 Latest posts by Go World Travel Magazine
(see all)