Tenerife is the largest of the Canary Islands, an archipelago in Spain that is actually closer to Africa. It is an island of a thousand possibilities year-round thanks to a consistently pleasant climate and is arguably the most beautiful of the Canaries.
Although mostly known for being home to the Teide, the third largest volcano in the world, Tenerife has much more to offer. This island offers a combination of almost everything a traveler looks for in a destination.
There are amazing beaches of volcanic origin, forests in which to get lost walking and charming villages to explore and rich gastronomy to indulge in. Plus of course, good weather. Read on for more detail on what to expect on the island of eternal spring.
Top Things to Do in Tenerife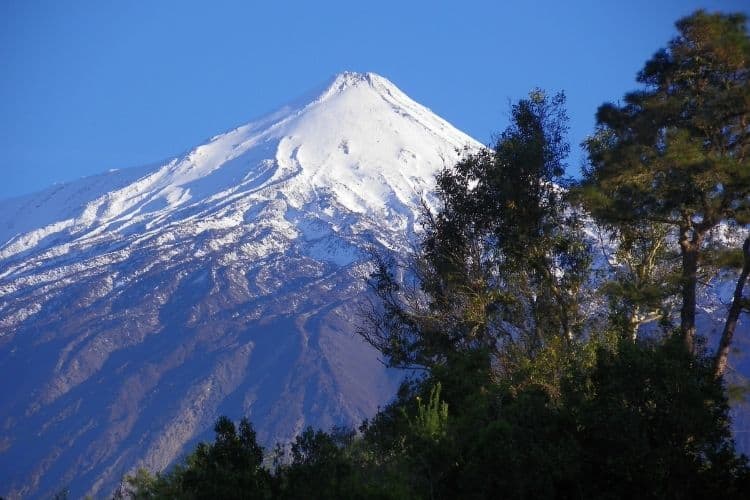 Climb Up to the Teide National Park
The Teide is 3,718 meters high and it dominates the landscape of the island. It is the highest peak in Spain and is located in a magical setting that has been declared a World Heritage Site by Unesco: the Cañadas del Teide.
To reach the top of the volcano you can take the Teide cable car (also the highest in Spain). This allows you to reach the summit quickly and easily. For the more energetic there is a path you can climb which takes about six hours.
It is a unique place with landscapes that look like they are from another planet with a great variety of flora and fauna. As one of the most spectacular volcanic manifestations in the world, visiting it is understandably one of the top things to do in Tenerife.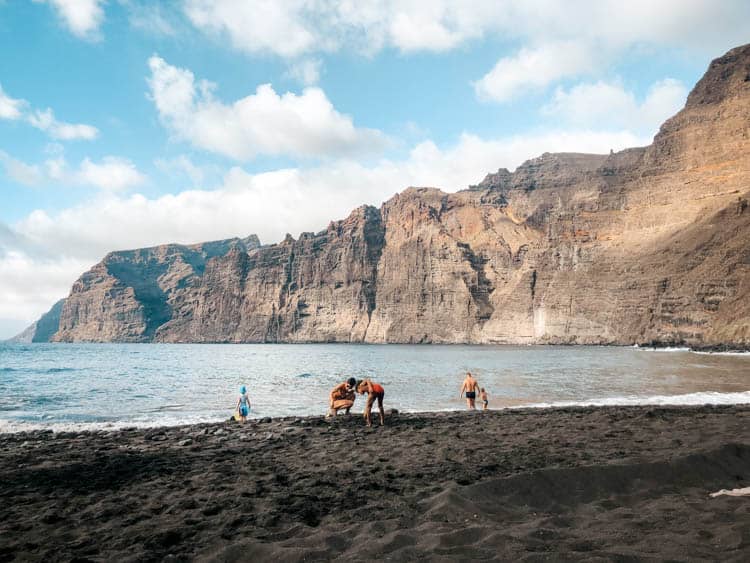 Enjoy the Views of Los Gigantes Cliffs
These massive cliffs stand 600 meters high and extend for ten kilometers between the town of Los Gigantes and Punta de Teno. Formed by volcanic rock and known as the "Wall of hell" or "Devil's wall", they are one of the most visited places in Tenerife.
The best way to enjoy the incredible views is to take a walk along Los Guios beach facing the cliffs. You can also take a dip in the natural pools of Puerto Santiago or one of the nearby ponds.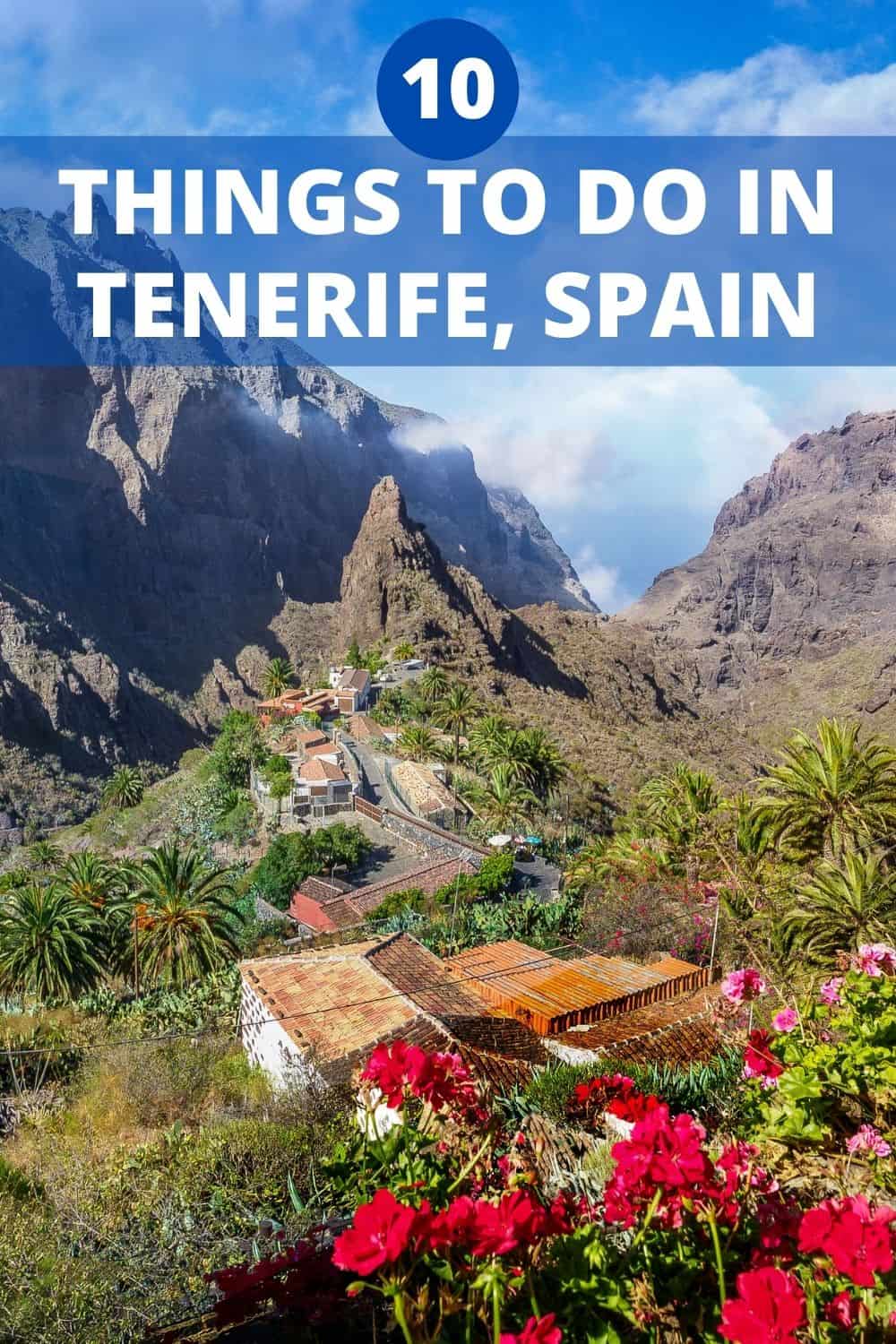 Drive Along a Winding Road to Masca
For a long time, this remote place was practically unknown to tourists. This is not surprising because getting to this small paradise is not easy. First, you have to drive several kilometers along a beautiful but winding and steep road.
The drive is quite an adventure but is well worth it when you reach a small, fairy-tale-like village surrounded by imposing ravines. Some even compare this place to Machu Picchu.
Masca is one of the best representations of the traditional rural architecture of the Canary Islands. Among its narrow and steep streets, the traditional essence of the place has been preserved.
Sunbathe on Unique Beaches
In Tenerife, there are beaches of all types and colors. From wild beaches of volcanic origin and difficult access to the more familiar and crowded, full of activities and services. This island has them all.
In general, in the northern part of the island, there are more secluded beaches. Many of them are difficult or practically impossible to access but are located in the midst of natural environments of great beauty.
On the other hand, in the south, there are more touristy beaches of golden sand. These are ideal for families because they have all kinds of services and activities. Some of the best-known beaches in this area are Los Cristianos and Playa del Médano.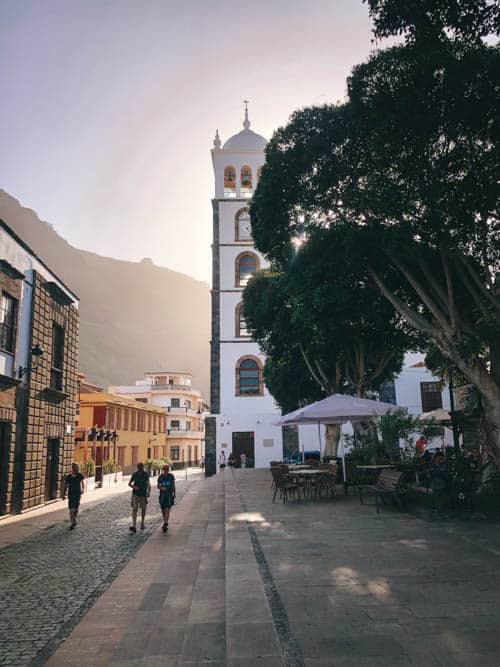 Visit Charming Villages
Tenerife has many picturesque villages that are worth a visit. Starting with what was the former capital of the island for more than 300 years; San Cristobal de la Laguna. It is a perfect example of a non-fortified colonial city and has preserved its original layout from the 15th century.
Another town worth visiting is Garachico, where the traces of the volcanic eruption of 1706 are still palpable. This seaside town of picturesque streets is one of the prettiest and best known on the island. La Orotava, Puerto de la Cruz and Icod de Vinos are other villages not to be missed in Tenerife.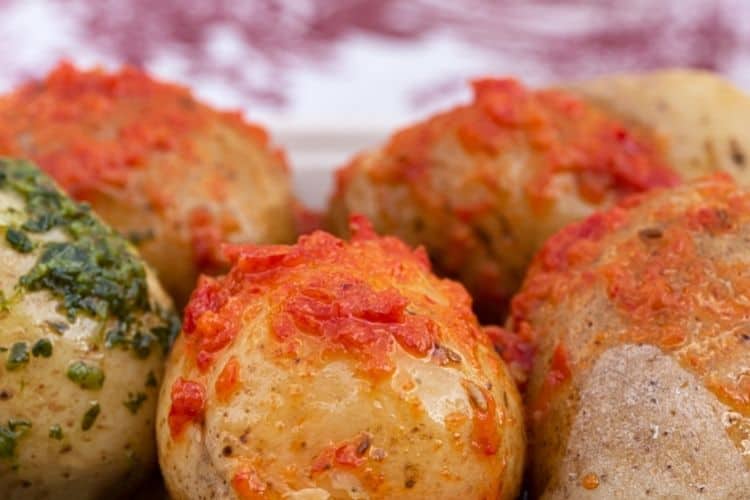 Tasting the Canarian Gastronomy in a Guachinche
Guachinches are modest restaurants, frequented by locals, where traditional Canarian dishes are served. They are private houses that have been fitted out as dining rooms. These establishments were born in the north but have been spreading to the rest of the island.
They usually have a small menu with homemade dishes prepared with local products. One of the most typical dishes of the region is the papas arrugadas con mojo (wrinkled potatoes with typical canary sauce).
These potatoes are a symbol of the Canary Islands and the largest production is concentrated in Tenerife. Other popular dishes are puchero canario, gofio escaldado or baked cheese. Eating in one of these local restaurants is definitely another of the top 10 things to do in Tenerife.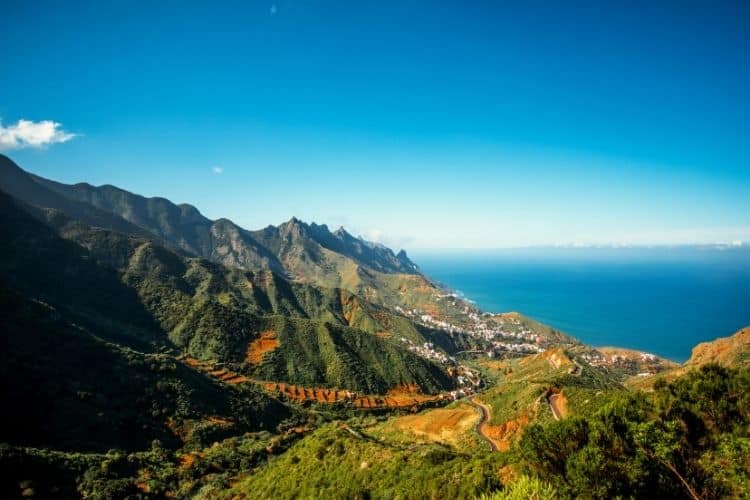 Discover the Island on Foot Through its Hiking Trails
Tenerife is full of beautiful natural places to visit but many of them can only be reached on foot. Both in the north and south of the island, there are numerous hiking trails through a wide variety of landscapes.
From routes through the forests of the Anaga Rural Park to desert trails in the Teide National Park. Tenerife is an island worth discovering on foot.
Undoubtedly the Anaga Rural Park is one of the most popular destinations for hiking enthusiasts. This steep massif located in the northeast is one of the greenest areas on the island. This wonderful place has trails that allow you to visit natural corners of incredible beauty with excellent panoramic views.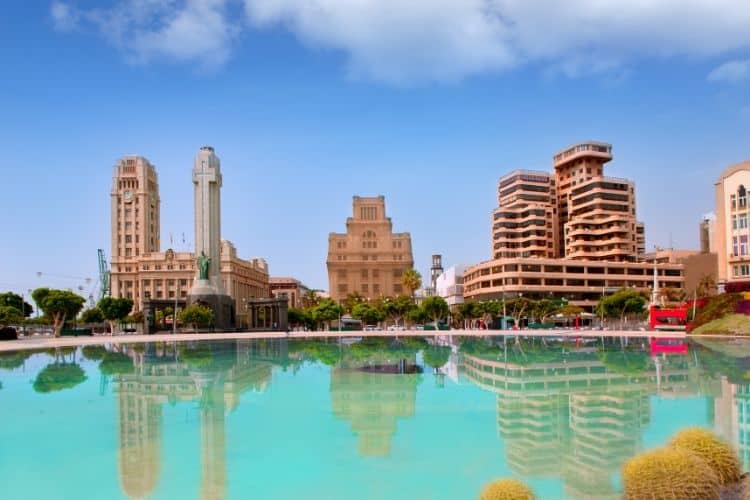 Visit Santa Cruz de Tenerife and Las Teresitas Beach
Santa Cruz de Tenerife is the vibrant capital of the island. It is a port city where you can experience the Canarian atmosphere and get lost among its streets full of terraces.
A few kilometers from the capital, in the small town of San Andres, is one of the most famous beaches of Tenerife: Las Teresitas. This beach created artificially with golden sand brought from the Sahara was once a small beach of stones and pebbles.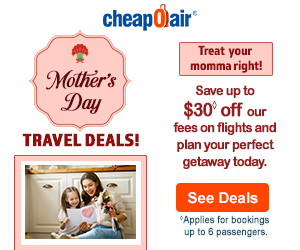 Today, at almost one and a half kilometers long, it is one of the most accessible beaches in Tenerife. It is usually frequented by families looking for a quiet place where they can sunbathe and swim in an area with little waves.
In addition, the views are unbeatable. There is a mountain and a fishing village in the background and palm trees along the beach.
Bathing in Natural Pools
In addition to the incredible beaches, another thing to do in Tenerife is to enjoy a bath in natural pools of great beauty. Both the north and south coasts of the island are dotted with these incredible natural pools.
They are rock formations on the coast that fill and empty with the tide of the sea, creating the perfect place to take a dip. They were made by the lava during the eruption of the Trevejo volcano in 1706.
Each of these pools is unique, with its own particular shape, size and depth. The most beautiful ones are usually in the north, such as the Caletón in Garachico, Charco del Viento, or Charco de la Laja.
A little further to the northeast of the island, there are three of the best natural pools of Tenerife: Jover, Bajamar and Punta del Hidalgo.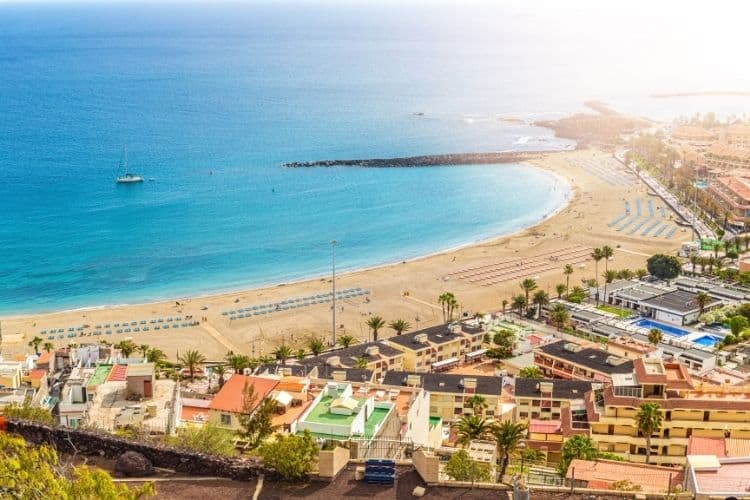 Take a Surfing Lesson
Tenerife is the perfect destination for surfers. From strong and big waves in the north to a gentler tide in the south, surfing in Tenerife is accessible to everybody.
Tourists tend to practice in the south. This is where the most touristic towns such as Los Cristianos or Adeje are located and where many surf courses are given. The north is usually chosen by the more experienced who are capable of surfing in rocky areas which are a little more dangerous.
Book This Trip
Ready for an adventurous beach vacation to
Tenerife? Start planning today with insider tips on the best sights, hotel and VRBO accommodations, local restaurant reviews and more through TripAdvisor and Travelocity.
Have even more fun during your stay by booking some ocean activities in Tenerife, expert-led tours and skip-the-line tickets to major attractions through GetYourGuide. Find more information and book your tours in advance here.
For exclusive flight discounts, car rental options and vacation packages, check out CheapOair.
More helpful links:
Authorization to climb Teide: Central de Reservas online – ORGANISMO AUTÓNOMO PARQUES NACIONALES (reservasparquesnacionales.es)
Author Bio: Based in France, Lucia Otero Medraño is Spanish with a master's degree in travel journalism. She has worked in the tourism sector but her true passion is to live enriching experiences and discover amazing places around the world and write about them. In her spare time, she likes to enjoy her second passion, music.