Berkeley is home to the first University of California campus and one of the most prestigious universities in the world. The city offers exciting culinary experiences, engaging historic spots, an array of craft breweries and a perfect setting for outdoor activities.
Here are 10 Berkeley experiences to discover during your visit: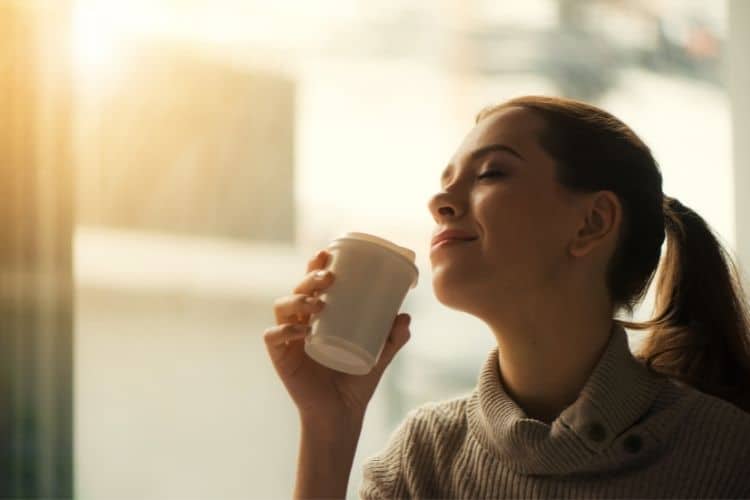 1. Start Your Day With a Cup of Coffee
In 1966, coffee maestro Alfred Peet started the specialty coffee revolution when he opened Peet's Coffee & Tea in Berkeley. Many believe Peet, a Dutchman, taught America how to drink coffee out of a paper cup when he first opened Peet's coffee shop on the corner of Walnut and Vine Streets.
His small-batch roasts developed a cult following that is even stronger today. Another favorite boutique coffee shop is Souvenir Coffee Company, a lively outpost for locally roasted espresso, pour-over coffee and a variety of teas.
2. Indulge in a Freshly Baked Croissant
With your coffee in hand, walk a few blocks to Fournée Bakery for a freshly baked buttery croissant. Try the pain au chocolat that is made with Callebaut 44% dark chocolate, or a twice-baked almond croissant filled and topped with a decadent almond paste.
Owner, operator, baker and pastry chef, Frank Sally, uses the best ingredients to make these delicious treats.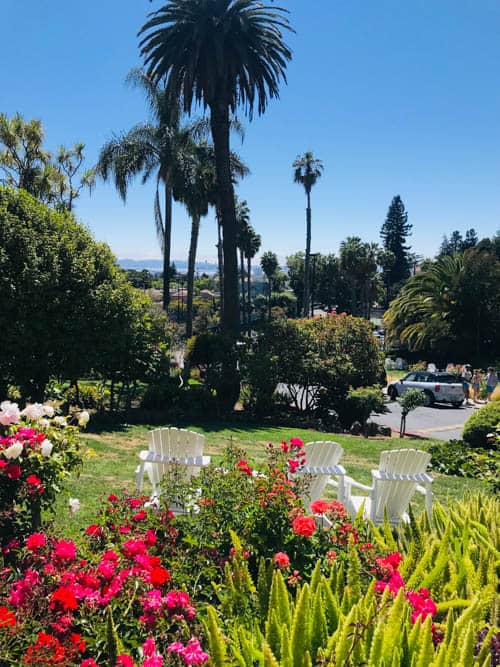 3. Go Hiking
Once you are fortified, the Tilden Nature Area is a 740-acre preserve located just north of Tilden Regional Park. It offers over 10 miles of hiking trails among oak and bay woodlands, grasslands, eucalyptus forests and streams. The views from some of these trails are spectacular and there are also a few picnic areas. Keep an eye out for golden eagles flying above.
Explore the Tilden Regional Park Botanical Garden, a free 10-acre garden for people to connect with nature. Located in the beautiful Wildcat Canyon in the heart of the North Berkeley Hills, the garden offers narrow pathways displaying 10 geographically based sections of preserved native Californian plants.
Small plaques inform visitors about the regions that include Catalina Island, the California redwoods, the coastal mountains and the plants in the interior valleys, arid foothills, alpine zones and desert.
4. Have Fun at Tilden Little Farm
This is another free to the public activity for those looking to pet a cow. Get up-close and feed celery stalks to cows, pigs, chickens and bunnies among other farm animals. There are barns and a slight incline to reach the top to see the sheep in a large pen.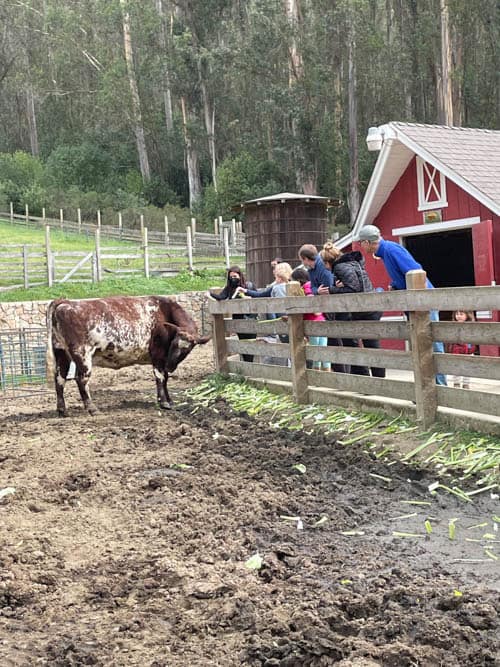 5. Dine at one of Berkeley's Culinary Treasures
In 1971, female chef Alice Waters opened the doors of her legendary Chez Panisse. It could be said this instigated the local farm to table seasonal products culinary wave. Today, Berkeley offers a mix of restaurants with over 100 international options.
North Berkeley, along Shattuck Avenue, is nicknamed the Gourmet Ghetto. Those seeking Indian cuisine visit Tigerlily for a California take on Indian and Asian dishes. For Jewish soul food, Saul's Restaurant & Delicatessen is a New York deli experience with a West Coast vibe.
The Cheese Board Collective is a combination of a bakery and cheese shop with over 400 different types of cheese and a pizzeria that serves just one kind of pizza pie each day.
The Cheese store and Bakery are open Tuesday through Saturday from 8 a.m. to 4 p.m. The Pizzeria serves hot pizza and salad, every Thursday through Saturday from 5 to 8 p.m. Partially baked pizzas are available at the bakery all day long.
6. Chocolate Lovers Delight
Chocolate lovers will enjoy a visit to Casa de Chocolates, a Mexican Chocolate shop that makes its own in-house chocolates. Since 2012, Casa de Chocolates makes small-batch, high-quality cakes and chocolates in creative flavor combinations.
Choose from tastes like Mole Bonbon, Chipotle Caramel, Tapatio, Inca Peanut Butter, Tequila Butterfly and Flor de Cana. The store is located in the heart of Berkeley's Elmwood District.     
7. Visit Berkeley Bowl Marketplace
The Bowl Marketplace is one of the most unique independent grocery stores in the area. Their first store took over a former bowling alley. Today they sell organic and natural products including an extensive produce section. It's a great spot to pick up items for a picnic.
8. Taste Some Craft Beer
For those who have a fondness for craft beer, Berkeley is home to numerous craft breweries. Triple Rock Brewery & Alehouse was one of the first to open its doors in 1986. A unique beer experience can be had at The Rare Barrel, a brewery that exclusively brews sour beers aged in oak barrels.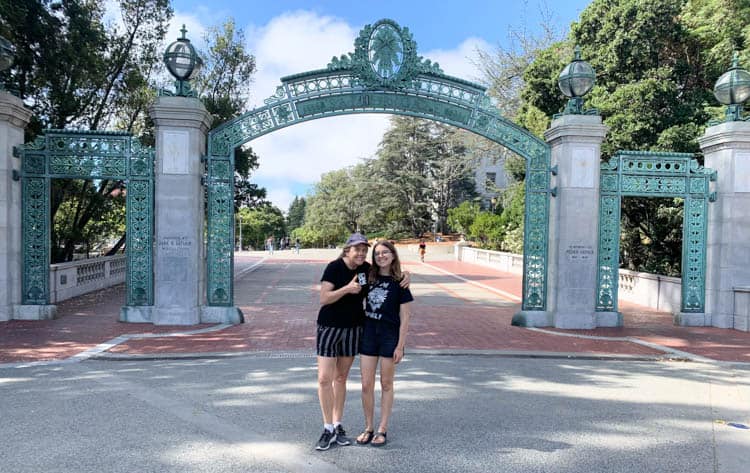 9. Explore "Cal"
"Cal" is one of the top California Universities for engineering, natural science and social science programs. The school also offers one of the top graduate programs in law, public health, education and business.
Look up to see The Sather Tower, also known as the Campanile. As the third-tallest bell and clock tower in the world it is visible for miles, In addition, take a self-guided tour of some of the most significant works of public art and architectural styles that span nearly 150 years.
Highlights include a bust of Abraham Lincoln by Gutzon Borglum, creator of Mount Rushmore. It was donated by Berkeley alumnus and Washington Post publisher Eugene Meyer in 1909. Another is the Beaux-Arts style Sather entrance gates designed by John Galen Howard and built by Giovanni "John" Meneghetti.
The gate can be seen in one of the most iconic photographs of the Free Speech Movement. The shot is of students carrying the Free Speech banner walking through in the Fall of 1964. Go on an Art and Architecture self-guided tour by clicking on this link.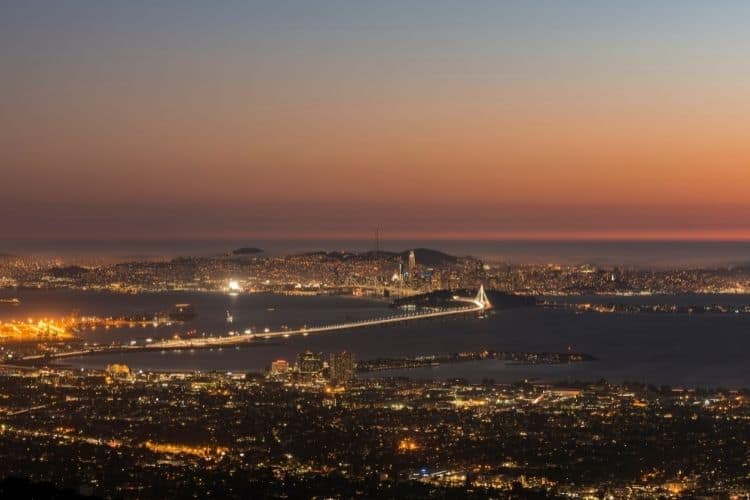 10. Take in a Sunset
Finish the day with a sunset view at Lawrence Hall of Science, located above UC Berkeley. During the day this is a public science center offering hands-on experiences designed to promote exploration for all ages.
At dusk, the parking lot fills up with cars while people stand and take in the scenic views of the San Francisco Bay and Berkeley as the sun sets.
Author Bio: Jill Weinlein is an award-winning travel and dining journalist with articles and reviews featured in newspapers, magazines and online websites and blogs. Elizabeth is a student at UC Berkeley.