There is excitement—and anxiety—in the air as we head into what we hope to be the final phase of the pandemic. Masks are falling while vaccinations are on the rise.
We are eating out again and even thinking beyond our own backyard and driveway get-togethers to real vacations!
Vacations are meant to fill your tank, not empty it. They should be exciting, relaxing and celebratory.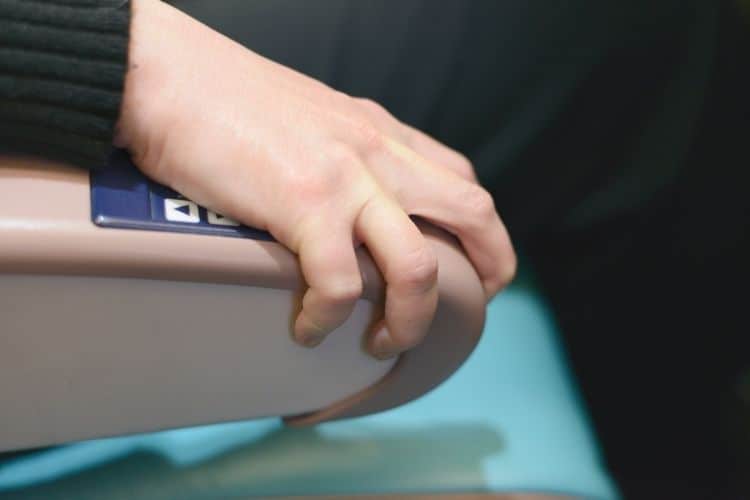 But it's one thing to book your flights from the safety of your living room. It's another thing to sit on a full flight, masked and armed with a sanitizer, wondering if they changed the HEPA filters. Furthermore, wondering if the person next to you is an asymptomatic carrier.
Your bag full of resort wear that never saw the light of day in 2020 may feel light.
But that other bag, the heavy one full of fear and anxiety around infection, claustrophobic space, socializing and other obsessive and compulsive thoughts that proliferated in the pandemic playground, will need to be unpacked pre-flight.
Let's fill it instead with soothing strategies and mindset shifts that will make you feel safe, calm and in control during your much-needed time away.
Overcoming Travel Anxiety: Flying
I was always an anxious flyer. The more I did it, the more my brain got conditioned to the plane's movement, smells, noises and the hours of confinement.
But the repetition never took away what was going on in my mind. Atmospheric turbulence is one thing, the turbulence in my mind was another. Only I could change that.
So, if you were never a great flyer and haven't done it in over a year, the anticipatory anxiety around getting back on a plane may be overshadowing your vacation excitement.
Some strategies for finding and maintaining that peaceful center (otherwise known as "calming down"):
Start guided meditations before you leave. Preferably at least two weeks before but any time is OK. These will create a calming narrative and safe place you can tap into during the flight. 
If you feel yourself getting overwhelmed on the flight, close your eyes and focus on the best part of the trip. Picture the sandy beach, the pool, the mountaintop after the hike. Immerse yourself in how that feels and know that the flight is something you're doing for your future self who will benefit so much from this vacation.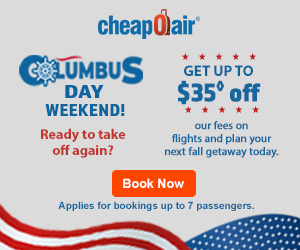 Think about your past self who made it through a global pandemic and deserves this break. Feel the love, compassion and gratitude you have for them and all they've been through this past year and how grateful you are for this trip. This shift into compassion and gratitude will defuse your fight-or-flight response.
Identify the voice in your head that is "freaking out." It is likely a saboteur: the Hyper-Vigilant, the Judge, the Avoider or the Victim. Gain some separation and talk to it as if it is a child you are calming down. You are the Watcher, Observer or the Parent. Ask it what it's afraid of, what it needs, and give it reassurance, compassion and love.
Pro Tip: Incorporate essential, calming oils during the meditation and bring them on the flight. The more senses you engage, the stronger the experience and the deeper the groove. One sniff of the oil when turbulence starts, or your neighbor coughs can bring you right back to the peaceful place you cultivated over those weeks prior.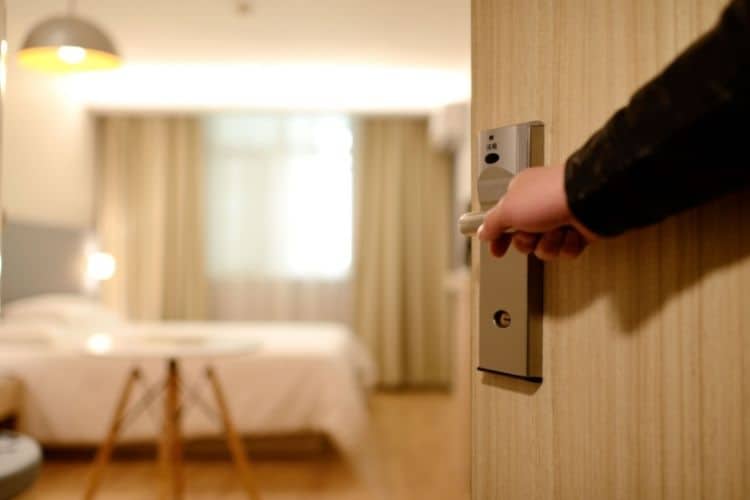 Overcoming Travel Anxiety: Hotels
How can we not feel anxious thinking about sleeping in a room that thousands have slept in before and all that goes along with that? Especially after (or during) a global pandemic when we are understandably hyper-focused on germs and the spread of the virus.
While some of these tips may feel outdated based on restrictions loosening and numbers dropping, your brain may not have caught up yet.
Do your due diligence when picking a place to stay. Ensure your hotel, resort or owner/management company (Airbnb, VRBO) is screening guests, disinfecting and laundering to your comfort level.
Bring your own disinfectant wipes and whatever will make you feel comfortable. Clean knobs, handles and surfaces upon arrival.
Find a hotel room with opening windows and/or a balcony to keep fresh air circulating.
Stay on lower floors to avoid elevators.
Pro tip: Check-in and visit the common areas and restaurants during off-hours at first to get the lay of the land and find your comfort level.
Overcoming Travel Anxiety: Everything Else
Our brains adapt quickly. They adapted to quarantine, masking, social distancing— things we had never considered in the US until 2020. So, we need to prepare ourselves for a lot of "first times" again. They can be painful, but our brains will adapt again if we retrain them.
If you feel like you are resisting an opportunity, ask yourself why. If it's based solely your discomfort and anxiety rather than a real threat, lean in and do it despite your fear. This will help build your resilience again.
Keep exposing yourself to new things. Even if a "new norm" is something you've never done before, exposure is the key to adapting.
Plan accordingly and then stay focused on the positives and the goals.
Remind your brain that you are safe with calming, soothing thoughts. When you identify an obstacle, turn it into an opportunity to get creative and find a solution.
Identify "what if" thinking and change the ending from a negative to a positive outcome.
Show yourself compassion. These last 14 months were a permission slip to feel understandably anxious about travel and all that comes with it. After all you've been through this past year, you deserve a vacation. With planning and the right strategies in place, anxiety won't deprive you of it.
Some people find CBD helps with travel anxiety. Read this article to find out how to travel with CBD.
Author Bio: Wendy Tamis Robbins, author of "The Box: An Invitation to Freedom from Anxiety," is also a speaker, coach and corporate attorney. Despite her debilitating anxiety disorders, she worked her way through Dartmouth College and law school before, in her 30s, she set her mind to overcoming the anxiety and panic attacks that increasingly limited her life. She finally found that hard-fought freedom a decade later and chronicled that journey in The Box. Learn more at www.WendyTamisRobbins.com.