When you think of Cuba, you think of Havana: colonial architecture, classic American cars lining the shady avenues, narrow streets with flowerpots dripping colorful bougainvillea from iron-wrought balconies, music and color.
Once the Spanish Empire's most valuable jewel, Havana is the kickoff point of most travelers visiting Cuba. But there are wonderful cities beyond Havana worth visiting.  Here is a curated list of places to go in Cuba beyond Havana.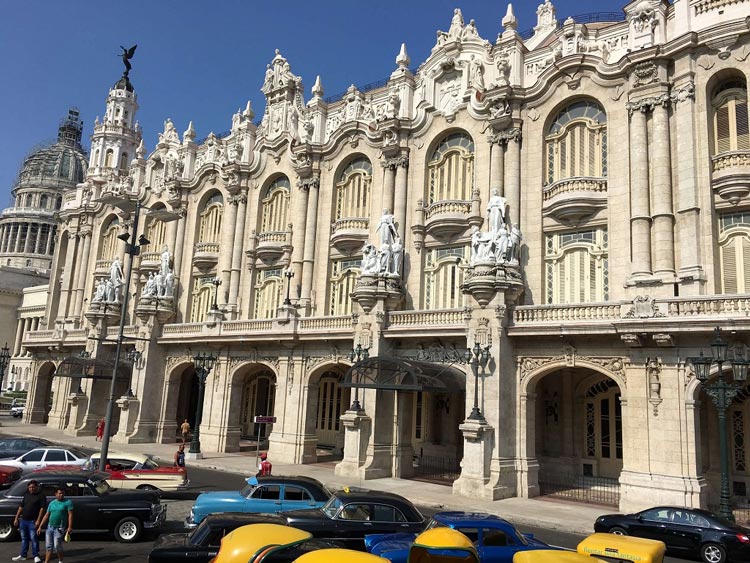 Places to Visit in Cuba
About two hours west of Havana is the ecologically focused town of Las Terrazas or The Terraces. With a population of 1000, Las Terrazas started life in the late 1960s as an ecotourism project. It has a nature reserve that was replanted in deforested areas with terraces to avoid land erosion, hence its name, and is home to one of Cuba's many UNESCO biosphere reserves. The town's residents are mainly artists who live in the picturesque artist community and tourist industry workers.
Ecotourism in Las Terrazas
Today, Las Terrazas is a tourist mecca and a welcome respite from Havana's heat and frenetic activity.
The town has a lot to offer. Almost half of Cuba's native birds call the area surrounding Las Terrazas home making it a bird watcher's paradise. Nearby is the stunning Soroa Orchid Botanical Garden many of which are native to the island. The area has many tropical swimming holes, waterfalls and guide-led forest and lake hikes.
As if to prove its commitment to ecology, the main hotel in town, Hotel Moka, has a large tree growing in the middle of the lobby. All the food in the hotel as well as in the nearby two restaurants is locally grown and quite tasty.
In the early 18th century, French coffee planters fled the Haitian Revolution to western Cuba and settled in the area replicating their lost coffee plantations. Today these ruins are a tourist attraction where you can explore the abandoned buildings and have lunch on the property.
One can't-miss activity in town is the thrilling zip lines that speed over forest tops, crystalline lakes and the red-tiled homes in the artist colony.
The Jaw-Dropping Natural Beauty of the Valley of Viñales
Another two hours west of Las Terrazas is the town of Viñales.  Viñales was once a sleepy little country village in Cuba's westernmost province. Then, in 1999, UNESCO declared the adjacent Valley of Viñales a World Heritage site and things were never the same again.  That, and the town's proximity to Havana, made it one of the most visited destinations in Cuba after Havana.
The valley is dotted with huge limestone "mogotes" or limestone outcrops, some over 300 meters high. The valley floor and rolling hills are carpeted with several shades of green vegetation contrasting with flaming red and orange poinciana.
This is where the best tobacco comes from. One of the most interesting activities in the area is to visit the tobacco plantations and learn first-hand how it is grown, dried and rolled into the world's legendary Cuban cigars. If you are a cigar smoker, this is the place to purchase some at the best price to take home. You can also purchase other typical Cuban products at these farms including honey, rum and coffee.
Other Viñales activities include boat tours in the underground rivers that run through interconnecting caves, horseback riding in the lush Cuban countryside and visiting the local beach, Cayo Jutia.
Despite all Viñales' charms, nighttime beats them all. The main drag, Cisneros Street, is lined with music venues, clubs, bars and restaurants of all types. Talented performers and musicians that you would pay good money for in any major city are commonplace in Cuba and Viñales is one of the best places to see them.
French-Influenced Cienfuegos
The graceful town of Cienfuegos, which translates into "one hundred fires" lies about three hours east of Havana and looks so unlike the rest of Cuba that it feels like it is in a different country.
The city was settled by immigrants from Louisiana and Bordeaux in France the early 19th century and the French influence is everywhere. The architecture in the city center and elsewhere is a combination of Gothic, Baroque and Moorish that is so unique and unusual it manages to convey a feeling of being in a small town in southern France at the turn of the last century. The plaza at the center of town, Jose Marti Park, is said to be the loveliest on the island.
A must-see is famous "La Reina" Cemetery, declared a national monument in 1990.The cemetery's outstanding funerary statuary is on full display including "Sleeping Beauty" the statue of a young woman said to have died of a broken heart. Many of the names on the tombstones are French, a nod to the city's past. The cemetery's caretaker gives pretty good impromptu tours for small tips.
Nature lovers will appreciate a visit to the refreshing tropical swimming hole of El Nicho, fed by waterfalls. A taxi ride from town with waiting time should not cost more than 30 CUC round-trip. (one CUC equals about US$1.00)
The Colonial City of Trinidad
To get a good feel for the country, these towns off the beaten tourist path offer an opportunity to experience the local culture in a more authentic way. Founded in 1514, and less than an hour from Cienfuegos, is the beautifully preserved colonial town of Trinidad. This city is the third most visited tourist destination in Cuba and with good reason.
Many of the churches, government buildings and other structures in Trinidad have been maintained or restored to their original colonial splendor. The winding cobblestone streets suddenly open to little plazas with cute restaurants and hidden cafes. The main central square, Plaza Mayor, is surrounded by a circle of leafy trees and white iron fencing.  Beyond that are 17th century colonial structures in mustard yellow and burnt orange colors with interior patios bursting with flowers. Here is where you'll find the local museums and churches.
A few blocks away are the music venues, La Casa de la Música and La Casa de la Trova with dancing both inside and under the stars. This is a fun place.
There are lots of activities available for all tastes. If you're looking to learn more about Afro-Cuban culture, Trinidad is the place to participate in a Santeria ritual.  Santeria is the Afro-Cuban religion brought to Cuba by enslaved Africans. It is a fascinating experience and an opportunity to learn more about the culture.
Nature and history lovers will appreciate a hike through another UNESCO World Heritage site, Valle de Los Ingenios with its historical sugar plantations and abandoned train tracks dating from the mid-19th century.
Of course, Trinidad has a beach, Playa Ancon, just a few minutes away. And a very beautiful one at that!  Being so close to touristy Trinidad, Playa Ancon is a bit crowded compared to other Cuban beaches but is still worth visiting.  Playa Ancon is perfect for snorkeling and exploring the coral reefs. Buses leave from the center of town regularly and cost only 5 CUC one way.
Santiago de Cuba, the Capital of the Caribbean.
Cuba's second largest city, Santiago de Cuba, is in the easternmost province of the island. Founded in 1515, the city is one of Cuba's most underrated treasures. Tourists don't usually venture that far east, but they should. The city has much to offer.
Santiago's moniker is The Capital of the Caribbean. The city has a different feel to it with its ethnic and cultural mix of African, French, Spanish and Haitian settlers. It is beautifully situated on the coast of a calm bay surrounded by majestic green mountains overlooking tiled rooftops.
The city is a treasure trove of colonial and revolutionary history. Here you will find the oldest standing house in Cuba, the former home of Santiago's founder, Diego Velazquez de Cuellar.  The home is now a museum with three floors each representing a different century with period furnishings and artifacts.
Another highlight is the UNESCO World Heritage Site, Castillo de San Pedro de la Roca, locally known as El Morro Fortress, constructed to protect the city from the marauding pirates of the time. This structure, with an excellent museum, is considered the finest example of Spanish military architecture in the Americas. It lies about 20 minutes from the city by taxi.
Perhaps the most famous church in Cuba, after Havana's cathedral, is the Sanctuary of La Virgen de La Caridad, Cuba's patron saint. This colonial style church built in 1926 holds a special place in Cuban culture. You'll see pilgrims visiting this church which was visited by Pope John Paul II.
My favorite site in Santiago is the remarkable cemetery just outside of town, Santa Efigenia.  Many of Cuba's notables are buried here in this sprawling, manicured landscape of blindingly white mausoleums and marble walkways. The changing of the guard is worth seeing.  The male and female soldiers goosestep the walkways in front of the tomb of Jose Marti, the father of the country while somber music plays.
Holguin, the City of Parks
Holguin is a large city with a small-town feel. Frequently called the City of Parks, the town is crisscrossed by wide, pleasant, pedestrian, treelined walkways. Here time seems to have stopped in a fantasy place of leafy interior patios and elaborately designed Baroque churches.
It is worth exploring the charming and culturally fascinating destinations Cuba has to offer beyond Havana. Get a taste of a more authentic Cuba and interact with the Cuban people, you won't be disappointed.
To learn more about other hidden areas of Cuba, check out my new book available on Amazon, The Ultimate Cuba Travel Guide.
Author Bio: Talek Nantes is an award-winning travel blogger, author and international tour planner. Nantes is a passionate travel enthusiast who enjoys sharing her travel experiences with others. She has traveled to over 100 countries with a focus on cultural immersion. Through the Travels with Talek blog (https://travelswithtalek.com/) she inspires others to create their own unique adventures.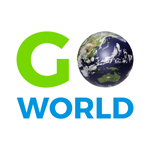 Latest posts by Go World Travel Magazine
(see all)