As someone who loves to travel, packing can be a daunting task. Choosing the right luggage is essential to ensure that your trip goes smoothly. Here are 9 top travel bags to suite your needs.
Factors to Consider When Choosing a Travel Bag
When selecting a travel bag, there are several factors to consider. First, consider the length of your trip. If you're going away for a weekend, a small travel tote bag might suffice. But for longer trips, you'll need a larger bag.
A hiking bag is much different from a back that might be brought into an office for a travel meeting. Some backpacks are suited for laptops and some bags are suited for hiking. Picking the bag that best fits your needs can make your trips go more smoothly.
Second, think about the type of travel you'll be doing. If you're going to be moving around a lot, you'll want something lightweight and easy to carry. If you'll be spending most of your time in one place, you can afford to have a heavier bag.
Third, consider the type of items you'll be packing. If you'll be carrying a lot of electronics, you'll want a bag with plenty of pockets and compartments. If you're packing bulky items like winter coats, you'll need a bag with enough space to accommodate them.
Finally, consider your budget. While it's tempting to splurge on a designer bag, there are plenty of affordable options that are just as functional.
If you're looking for a lightweight and compact travel tote, the Gregory Nano Shoulder Bag is an excellent choice. It's made from durable materials and can hold all your essentials while still being small enough to carry around the whole day.
The bag has a zippered main compartment and a quick access zipper pocket for organizing your belongings. It also has an adjustable shoulder strap so you can adjust the bag for maximum comfort.
If you need a larger backpack for your travels, the Gregory Rhune 25L is a great option. It's designed for day hikes, but it's also perfect for carrying your essentials on a longer trip.
It's made from durable materials and has a comfortable back panel and shoulder straps.
One upside of the Rhune 25 is the padding on the back keeping the wearer cool on long and hot days.
The Gregory Border 25L is another great backpack for travel. It's about the same size as the Rhune and can hold a laptop.
The backpack also has several pockets and compartments for organizing your belongings. It's a great option for those that want a sleek design that will function in multiple settings.
The Osprey Nebula is a versatile backpack that's perfect for both travel and everyday use. It has a spacious main compartment and several additional pockets for organization, including a dedicated laptop compartment.
Osprey has a robust repair policy so you can use your bag for years.
From the gym to the office to trekking in the mountains, this Osprey bag will hold up to the elements.
The Osprey Farpoint is a popular choice for backpackers and long-term travelers. It comes in a wheeled and non-wheeled version. It's available in several sizes, so you can choose the one that best suits your needs.
The Osprey Farpoint is a lightweight backpack that is perfect for the globetrotter and function-focused traveler.
If you are always on the move, then having a reliable travel bag is a must. The Knack Series 1: Medium is the perfect solution for those who want to travel in style without compromising functionality. This stylish travel bag is designed to accommodate all your essentials while keeping them organized and easily accessible.
Whether you are heading to the airport or hitting the road, this travel bag will make your journey effortless and comfortable. With its sleek design and versatile features, The Knack Series 1: Medium is the ultimate travel companion.
When it comes to packing for a trip, keeping everything organized and easily accessible in your travel bag can make all the difference. That's where the Osprey Pack Pocket comes in handy.
This innovative accessory allows you to efficiently organize your belongings so that you can find what you need quickly and easily, no matter where your travels take you.
With the Osprey Pack Pocket, you can enjoy stress-free packing and stay focused on the adventures ahead.
With the Osprey Customization Kit, you can keep everything in its place and make sure you have everything you need for your travels.
Whether you're a frequent flyer or an occasional traveler, having a well-organized travel bag is essential. With Osprey's customization options, you can create a bag that's tailored to your specific needs and preferences, ensuring that you're always ready for your next adventure.
Perfect for the office, gym, or the road, the sleek design of the Daybreaker 2 by Able Carry will hold up to whatever conditions it encounters with a lifetime guarantee.
It is lightweight and designed to make your items easily accessible.
Inspire your next adventure with our articles below:
Looking for the best travel bag for your next adventure? Check out our selection at our Amazon store.
Author Bio: Sandy Page is a life-long adventurer. In her free time, she reads and consumes copious amounts of hot beverages.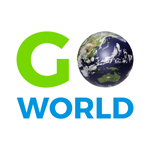 Latest posts by Go World Travel Magazine
(see all)